I seriously love a good paint project.  Over the years I have tackled the simplest projects with a can of spray paint and some more involved projects that almost did me in.  But by far the easiest paint project with the biggest impact was my brick fireplace.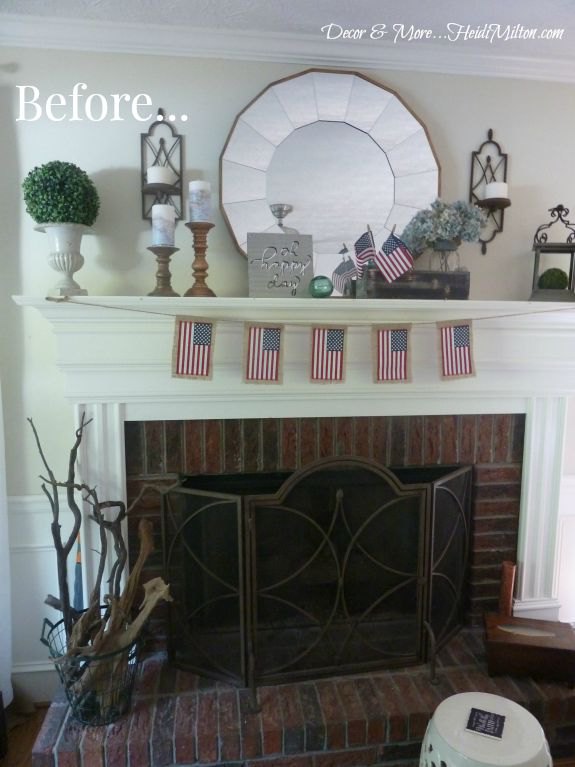 I have lived in this house for 19 years and often contemplated painting this brick — it just wasn't a pretty weathered brick.  But this was a tricky decision.  It would be permanent, after all.  And would it appeal to buyers down the road?  But as I continued updating my decor and brightening my color palette, suddenly I knew it was time.   So I gathered lots of inspiration photos, did my research on different types of paint and prepared to dive in.
I started by giving it a good brushing with a stiff brush to remove any loose pieces and dust and then vacuumed the entire brick surface.  For this project, I chose Farmhouse Paint in Weathered Stone.  I have used this no-prep paint on multiple furniture projects and am sold on how easy it is to work with, the color options, and its durability.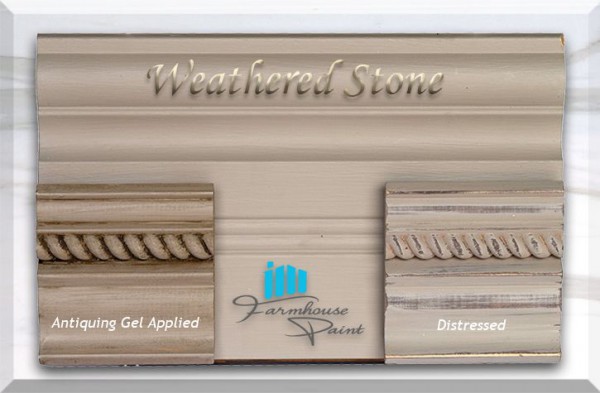 Just to be sure, I reached out to the company to make sure it was safe to use on brick and when they gave me the thumbs up, along with some references, it was time to dive in.
I taped off the surrounding mantel and flooring and began painting.  Because the brick had lots of grooves and crevices, I used a stiff brush and a stippling technique for the entire surface.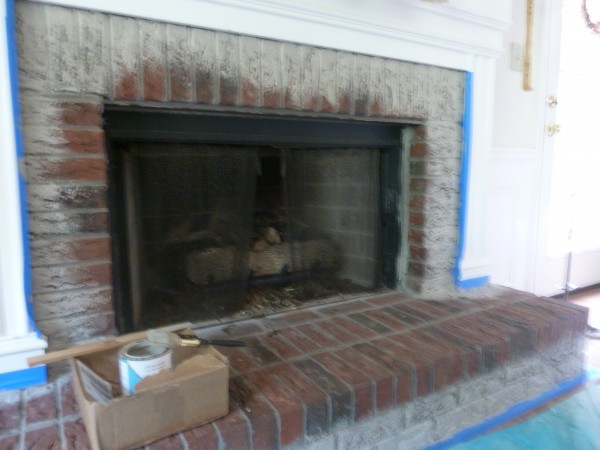 This took one thick coat and then a series of touch ups.  Soap and water clean up makes this especially simple.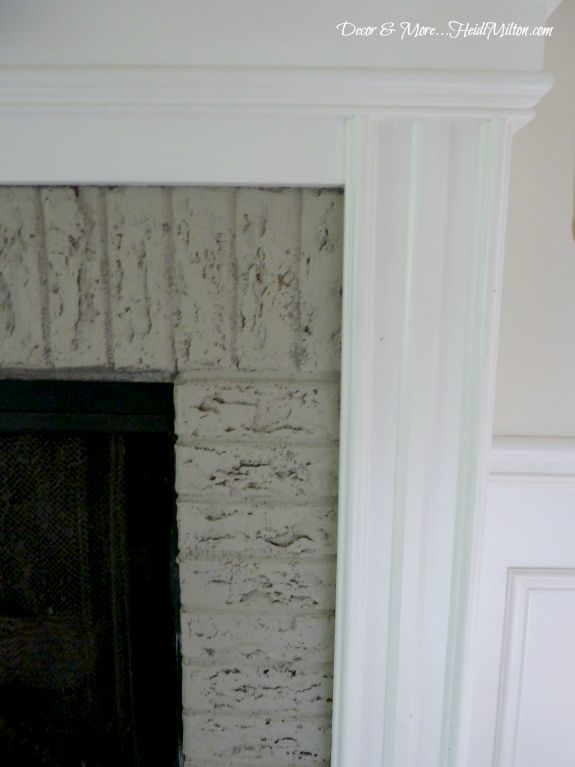 I finished this project over the course of an afternoon and the end result was well worth the time!  The whole space feels brighter now.
Quite the difference, no?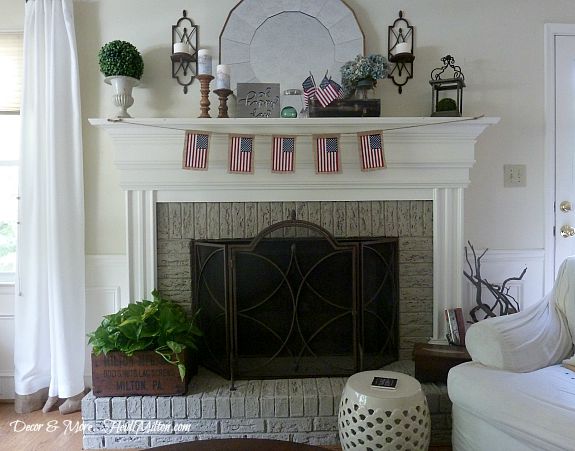 I'm curious if you've ever painted brick?  Were you happy with the results?
If you're interested in the flag bunting pictured above you can find the tutorial HERE.  And as always, you can find more home decor inspiration and DIY on my blog, Decor & More.  Happy painting!