It's spring, and that means time for planting and cleaning up our yards and gardens.
Sometimes, creating the look you want for your yard can feel daunting. Here are some easy ideas for creating instant curb appeal.
Paint & Plant in Containers
I had a bunch of pots that weren't the same style or color, but I wanted to create a unified look. So, I spray painted the pots.
This is a super easy project. Just turn pots upside-down on a drop cloth (you want to avoid getting paint on the rim or in the inside of the pot). Then choose your favorite color of spray paint and spray away! I used gloss white spray paint, and it took me two coats to achieve a consistent look.
I stacked a smaller pot in one of the bigger pots to get some height. I planted the flowers and voila! Instant curb appeal!
For planting a container, follow this general rule: have one tall plant, (at least) one brightly colored plant, and one that spills over the side.
Paint Your Mailbox
Again, sometimes all you need to create curb appeal is paint.
We had a boring, plain black mailbox. To spruce it up, I simply spray painted it with fire-engine red gloss spray paint. Two coats later, we had a bright and happy mailbox.
Freshen Up Your Entry
Welcome your guests with a new door mat. Most cost around $15-25, so it's an easy way to create a welcoming entry and curb appeal. Pick one in bright colors or a style that complements your home's exterior.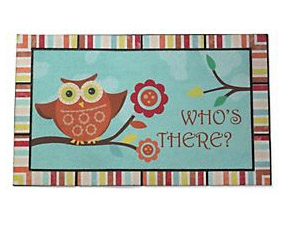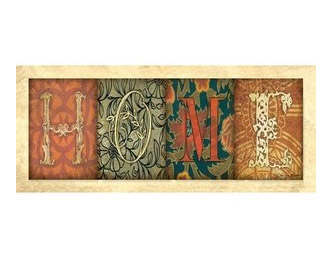 Fly a Flag
I have always wanted to have a flag outside our home. I finally bought one recently (about $20 at a local hardware store) and am so happy about how it looks on our home. You can fly the Stars and Stripes, or choose a more personalized flag, such as from your favorite college team or with seasonal colors or designs.
I hope that gives you some easy ways to create instant curb appeal. Happy Spring!