I have been on the hunt for easy elegant holiday decor ideas.  We are less than a week from Christmas and my holiday decorating is STILL not finished!  When I get behind, I choose to forego the more involved decorating that I usually love and find simple yet elegant decorating inspiration instead.  I have landed on a few easy yet elegant ways to wrap up my holiday decor, so if you are searching for inspiration you came to the right place.
Add a green wreath. 
Wreaths popped onto bookcases, windows, interior doors or pieces of furniture can be beautiful and impactful holiday decor.   Whether you choose fresh or faux wreaths the less ornate ones have a simple elegance all their own.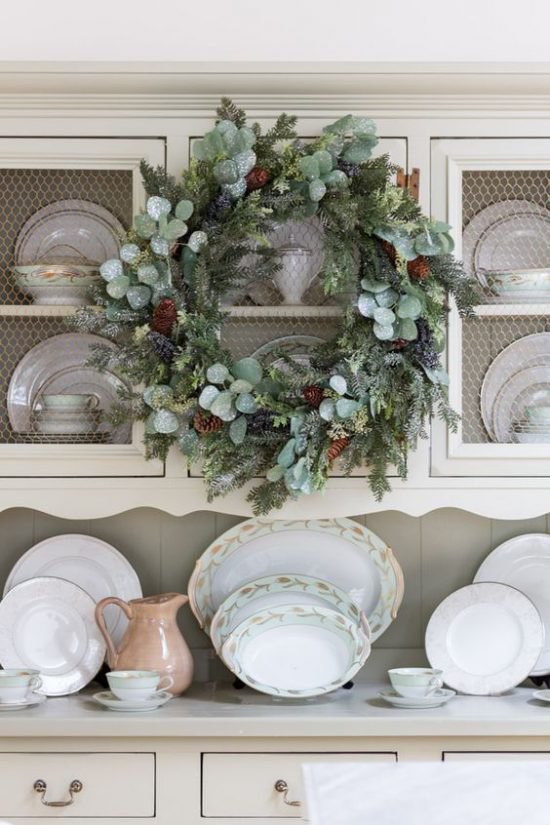 Zevy Joy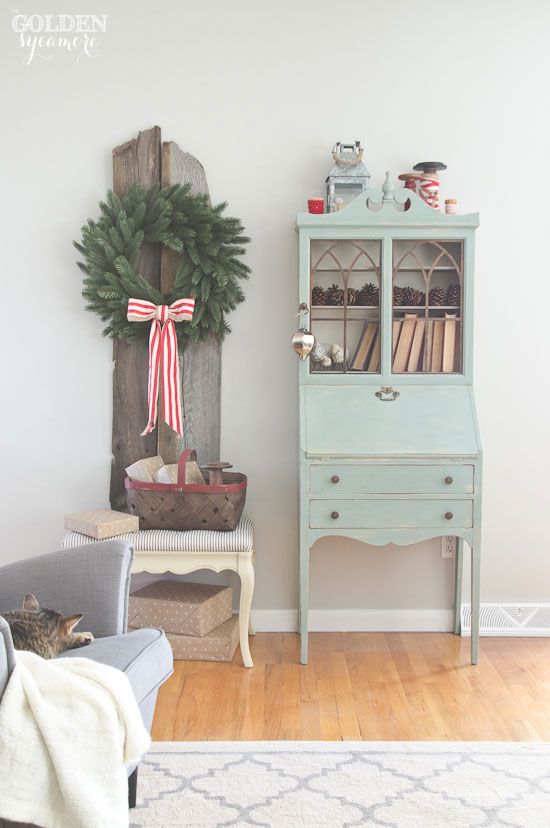 The Golden Sycamore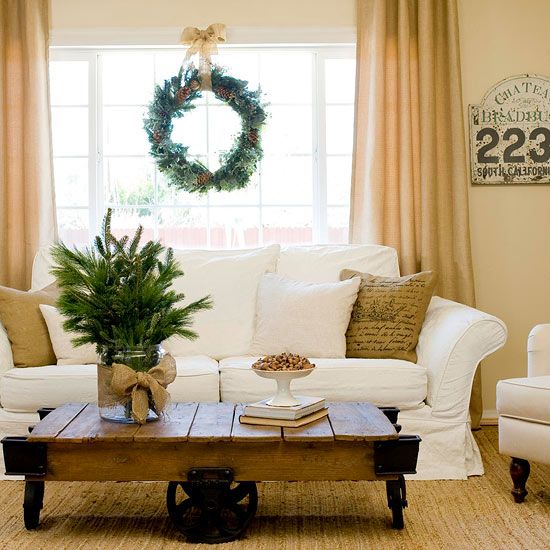 BHG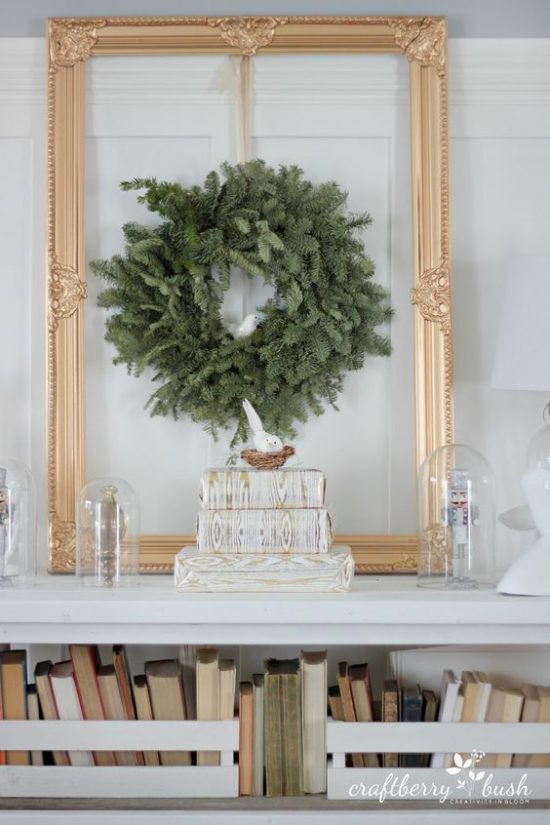 Craftberry Bush
Display ornaments. 
It doesn't get much easier than that!  Find a pretty bowl or container and pile in pretty glass ornaments.  Stick with one color family or make it an explosion of color, add a strand of lights or not.  They are beautiful by themselves or scattered along a shelf or mantel. Easy enough, right?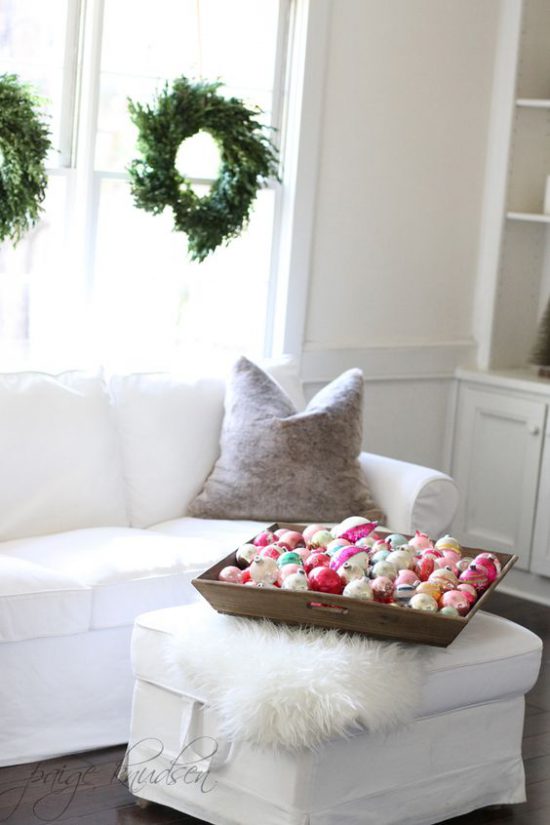 Simple Thoughts
BHG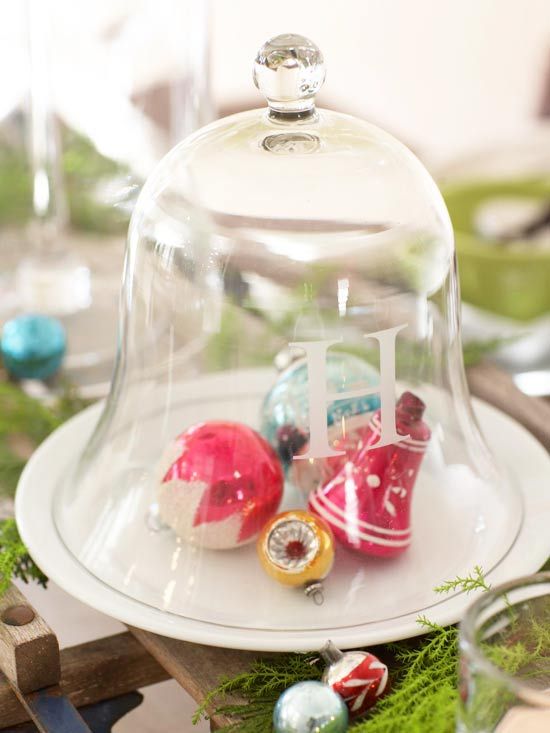 BHG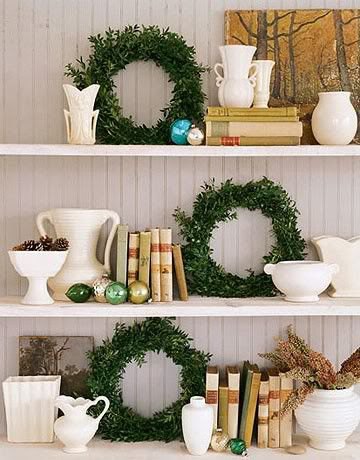 A Seaside House
Enlist your gift wrap. 
Nothing says "holiday" like beautiful gift wrap and since you'll be wrapping gifts anyway, why not let it enhance your holiday decor as well?  Pile wrapped packages on a chair or coffee table, or use small ones for your holiday centerpiece.  Or get creative and frame some scraps or cover favorite books with festive wrapping.  Gift wrap can be budget-friendly, too!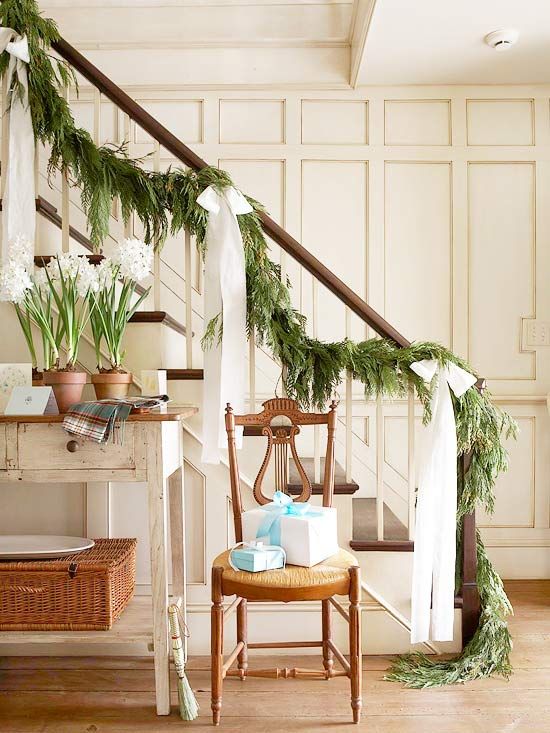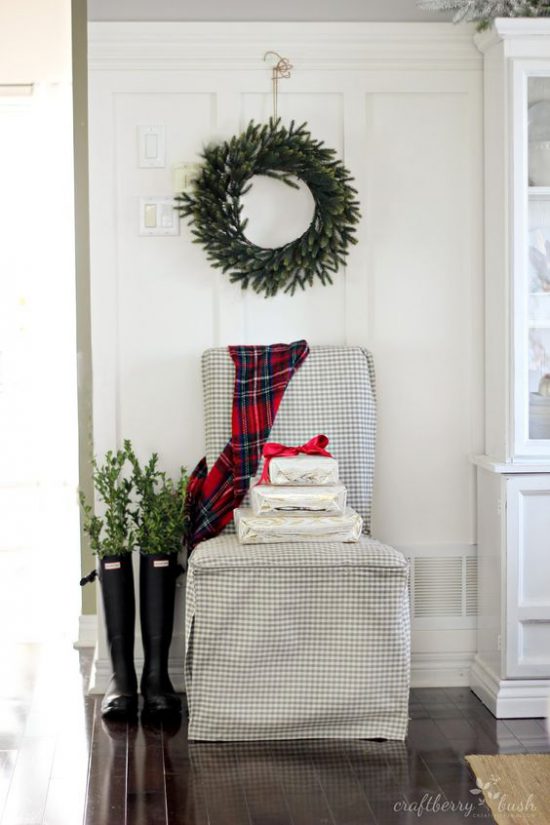 Craftberry Bush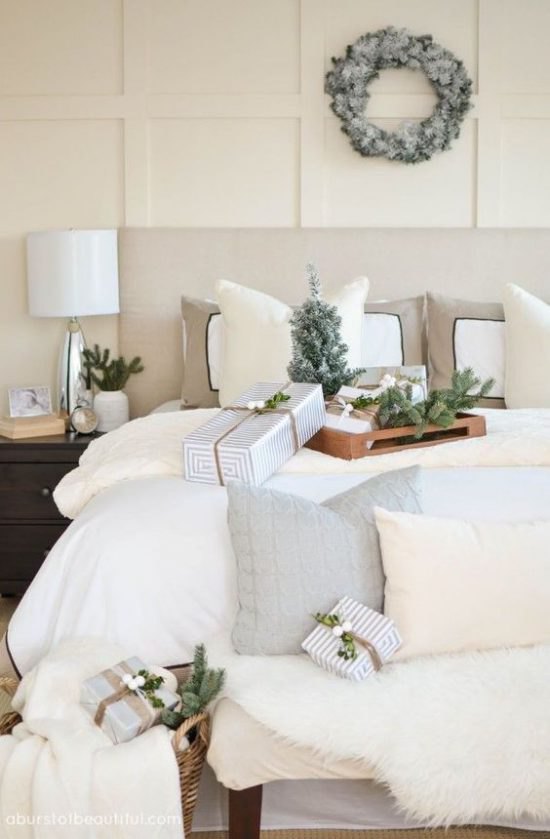 Vintage Home Tumblr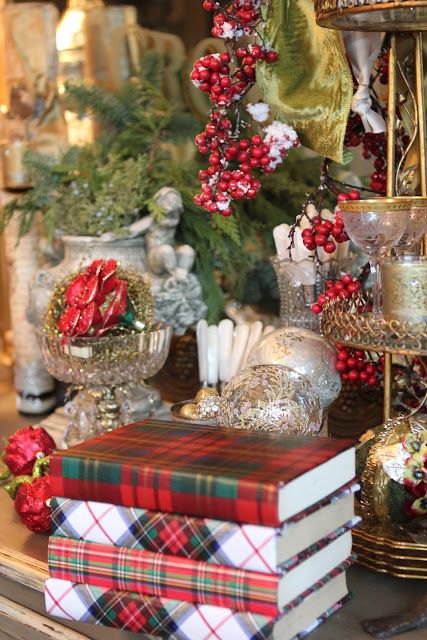 Romancing the Home
Display a simple message. 
If you have the space, display a simple holiday message in a big way.   These large chalkboards lend themselves perfectly to this idea, but you could also cover a large cork-board or canvas art with kraft or butcher paper and create your own.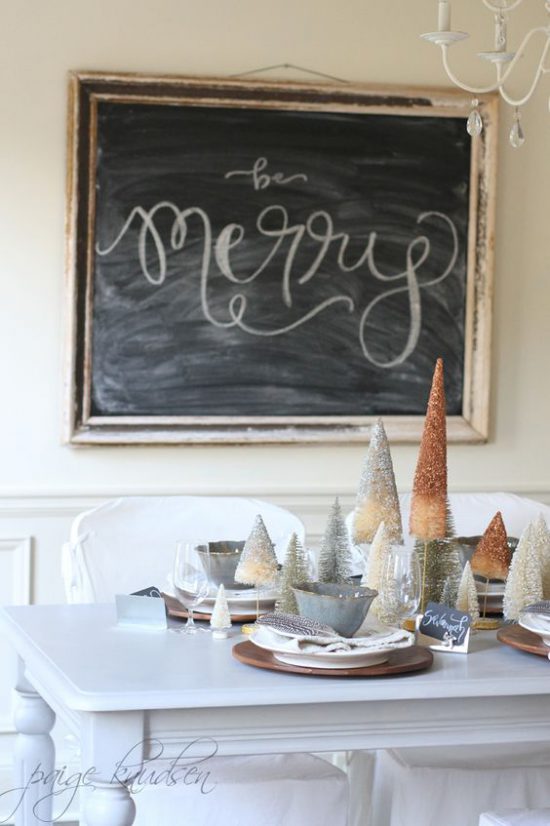 Simple Thoughts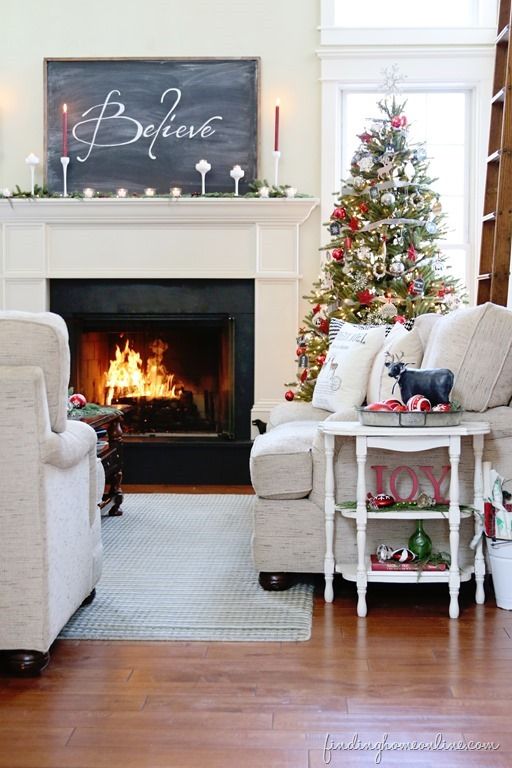 Finding Home Farms
Elegant holiday decor is not always over-the-top.  Sometimes an easy simplicity is the most elegant decorating of all.   Will you be keeping it elegantly simple this year?  I wish you and yours a blessed holiday season!
Find more home and holiday decor on my blog, Decor & More.