My younger sister recently took a trip to Dollywood in Pigeon Forge, Tennessee.  As curious as I am, I wanted to look into this Southern theme park to see what the big deal was.  After very thorough research, I'm convinced that EVERYONE should take a vacation to Dollywood!

A little history to start us off, Dollywood is not the only theme park to reside in this location.  The park that was originally there was called Rebel Railroad and opened in 1961.  The main attraction then was a coal powered steamed train that actually is still an attraction used in Dollywood theme park today.  In 1970, Rebel Railroad was actually purchased by Art Modell and turned into a theme park called Goldrush Junction.  Shortly after that, the co-owners today, the Herschend family, bought out the theme park and renamed it to Silver Dollar City.  Then in 1986, the singer-songwriter legend, cultural icon and rural East Tennessee native, Dolly Parton, took part ownership in the theme park and let them use her name to rename it Dollywood.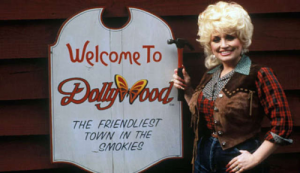 What sets Dollywood apart is that it's just not like your run of the mill theme park.  One thing about this park is that you will always have something to do!  Dollywood has ten different themed areas and multiple seasonal activities and shows to attend… and that's just in the dry park.  Dollywood also has a waterpark, Splash Country, with about 15 different water attractions.  In July of 2015, the park opened its very first resort called DreamMore. The DreamMore resort has so much to offer to guests, as in two pools, a spa, Dolly's very own restaurant, shopping and even a storytelling event every evening through a partnership with the International Storytelling Center.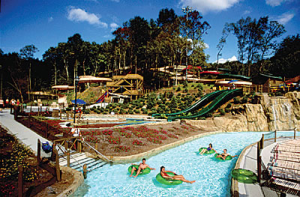 Now, let me cover a little more on the theme park. While Dollywood has over 40 different rides to accommodate those thrill seekers (competitively close to that of Six Flags Over Georgia), there are also festivals that go on daily to keep everyone engaged in the fantasy world.
And evident from all the delicious smells, Dolly also wants her guests to be well fed!  Dollywood offers 26 different eateries inside the park.  The food vendors range anywhere from theme park trademark fare like cotton candy and funnel cakes to authentic Southern style barbecue, Italian pizzerias and dinner style delicacies. Yummy, right?  And let's not stop there because we can't forget shopping!  Inside of the theme park there are 19 different shops to score that special souvenir.  And of course, they even offer dress up old time photo shoots!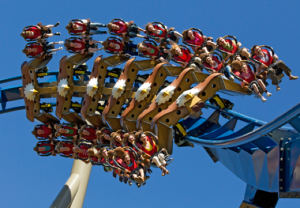 Whether you're looking to take the kids on a different kind of day trip or a relaxing weekend getaway for two, Dollywood is one dreamy destination.  But be warned, there is so much to do at Dollywood and there's no way you could see it all in one day!  So pack up your kids and the luggage and head on over to the Great Smoky Mountains for a good ole southern time!  Yeehaw!
~~~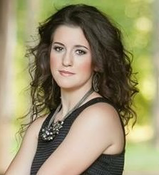 Makenna Burger is an office intern with American Rug Craftsmen.  Excited to learn more about the rug industry, Makenna is currently exploring different roles within the company.  This upcoming fall, Makenna will begin her college career at Georgia's Kennesaw State University, where she plans to major in Business Management.  Outside of work and school, Makenna can be found spending time with her friends and family, golfing and crafting handmade jewelry.