I love a fun project for fall, don't you?  Last year I scored a handful of plain wooden planters that already had a painted finish on them.  But that plain jane look just wasn't going to cut it for my fall front porch.
It was time to get crafty!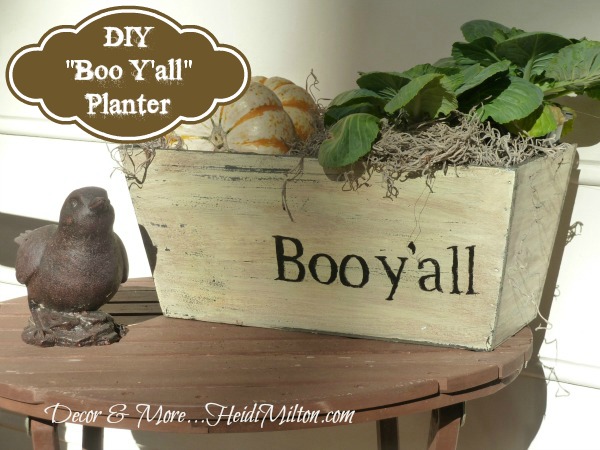 I settled on typography as an easy way to amp up the fun factor.  So all I needed was simple supplies.  Here's what you need:
wooden planter or bin with a painted finish (thrift stores are great sources for these!  You can always spray paint over an existing design.)
craft paint
a small angled craft paint brush
your phrase of choice printed out in your font and size of choice (I used Goudy Old Style)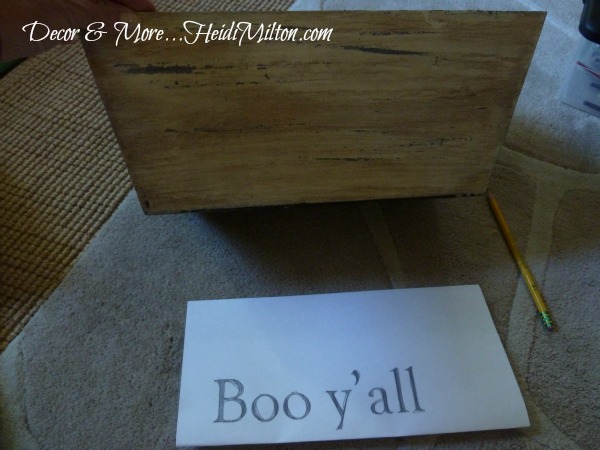 There are multiple transfer methods to get your design outlined for painting, like this one and this one.  I decided to free-hand this because I love an imperfect hand-lettered look, so I traced the outline of the letters several times to get the hang of it.  What worked best was to then trace the letter one last time, and then sketch it onto the planter in pencil.
I then took my small angled craft brush and filled in the letters with black craft paint.  You can see up close the imperfections. 🙂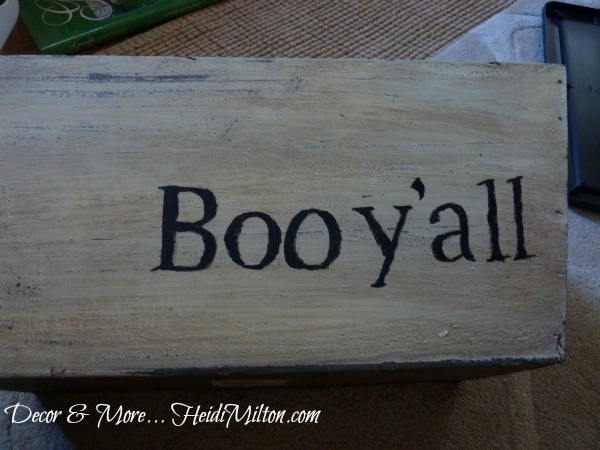 If you prefer a look with fewer imperfections, stencils are a great option for this easy project.  Simply draw the outline of the letters with the stencil as your guide.  Then fill in with paint using your angled craft brush!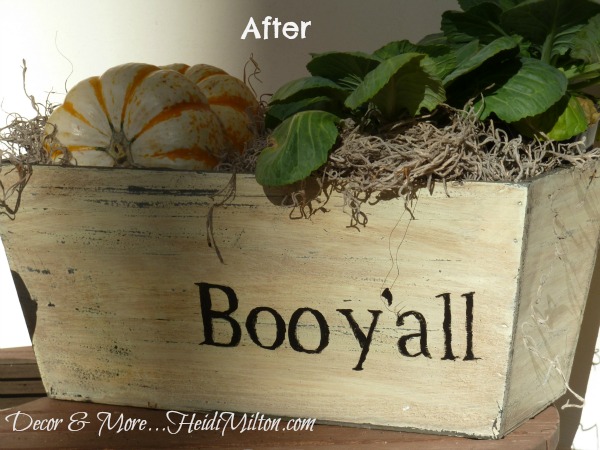 Just think of the year-round possibilities here!  Choose a fun phrase, your house numbers, or your last name.  Easy customization with a personal touch.
You can find more of my fall DIY projects and decor inspiration at Decor & More.  Happy painting!