Do you have a long list of people to whom you give holiday gifts? Or maybe you want to give something unique this year? Why not DIY your holiday gifts this year? It's fun, it's usually less expensive than buying already-made gifts, and the recipient knows you put a lot of time and work into it. Here are five great DIY gift ideas!
1. Personalized Coffee Mugs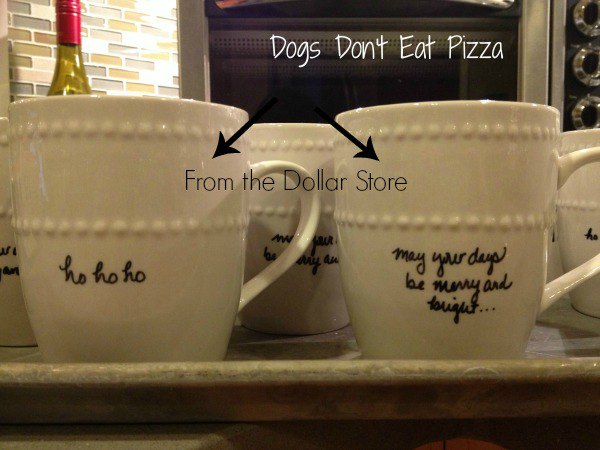 This is such a fun and easy project. Just write on coffee mugs with any color Sharpie marker pen and then bake the mugs in the oven at 350 degrees for 30 minutes.
You can find cute mugs at the dollar store (for new ones), or at a thrift store (to upcycle). Fill the mugs with packets of hot cocoa mix or tea and wrap for an easy, inexpensive, and customized gift.
2. Cookbook Stand
With all the holiday cooking and baking to do, a cookbook stand is the perfect gift.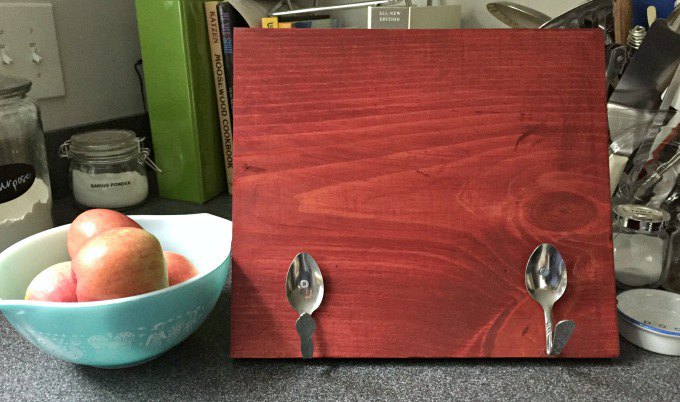 I built this cookbook stand from scrap wood I had in my shed. If you don't have any scrap wood lying around, you could build this from one 1×12 board from the hardware store, plus two thrift store spoons!
I stained it a festive barn red for the holidays. For the full tutorial on how to DIY this cookbook stand, please click HERE.
3. Vintage Tool Caddy into Herb Garden
When I find old wooden tool caddies, I snatch them up. I have three of them in my home, in fact. I've found them at estate sales and thrift stores.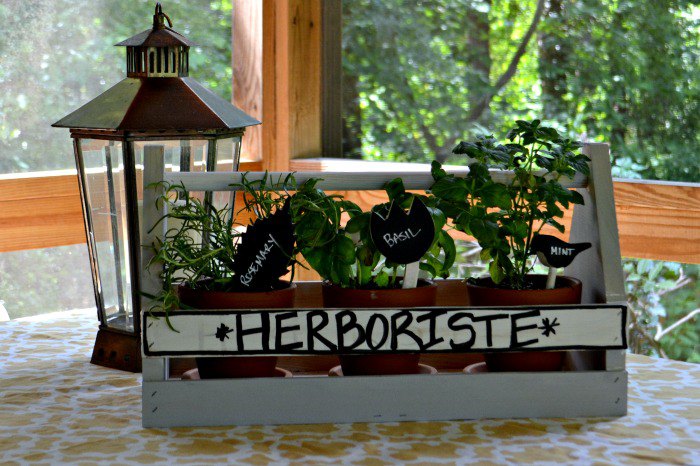 For a great gift idea, paint one and then choose how to fill it. You can use these caddies for utensil storage in a kitchen, or an herb garden (like the one above), or for art or craft supplies, or actually for tools! It's a great, inexpensive, customizable gift.
4. Peppermint Sugar Scrub
For a festive, luxurious gift, try this homemade Peppermint Sugar Scrub from Mom4Real.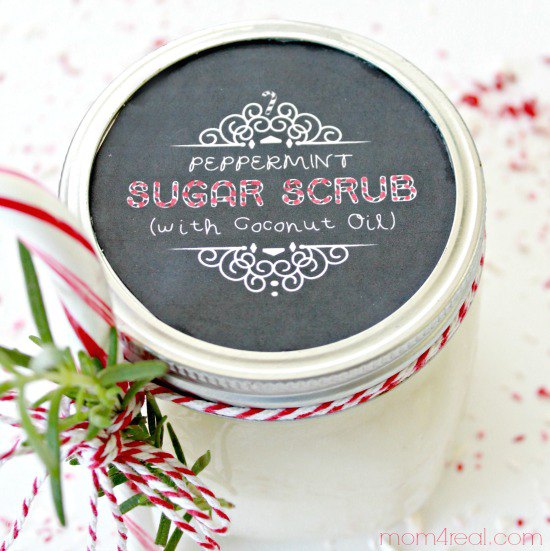 She even gives you the printables for the chalkboard-style labels! I love how she "wrapped" the gift with red and white twine and a candy cane.
5. Snow-Frosted Candle Holders
Have a friend who loves snow, but can't get to a wintry climate? How about giving her these buffalo snow-frosted candle holders?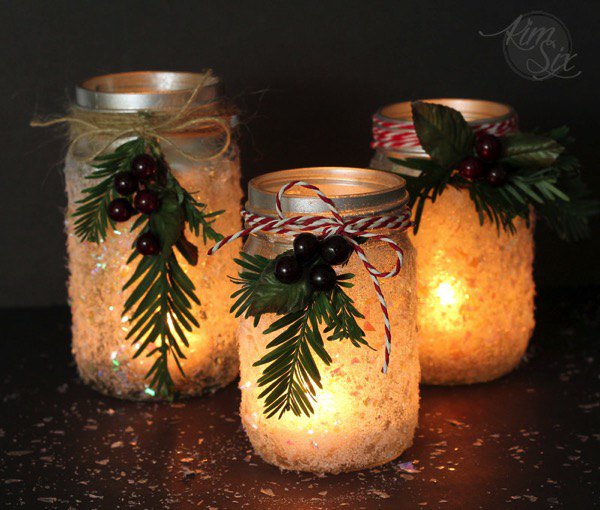 They are really easy to make. Using recycled jars, The Kim Six Fix spray painted the tops of the jars, then used decoupage medium to add buffalo snow to the sides of the jar. Light a candle and create a snowy glow! The full tutorial can be found HERE.
There are five easy-to-make DIY gift ideas for your holidays! Do you DIY holiday gifts for your friends and family? What have you made? Please share in the comments!