Pretty weather just invites divine outdoor dining, doesn't it?   If you're looking to maximize your time in the outdoors and enjoy a meal al fresco, you're not alone.  Outdoor dining ideas and spaces are abundant on Pinterest!  Let's break it down so your next outdoor meal is everything you want it to be.
1.  Make it comfortable. 
Comfortable seating and some pillows and fabrics soften the edges and make your dining spot comfy for your meal.  Find a way to add shade if the temperatures dictate!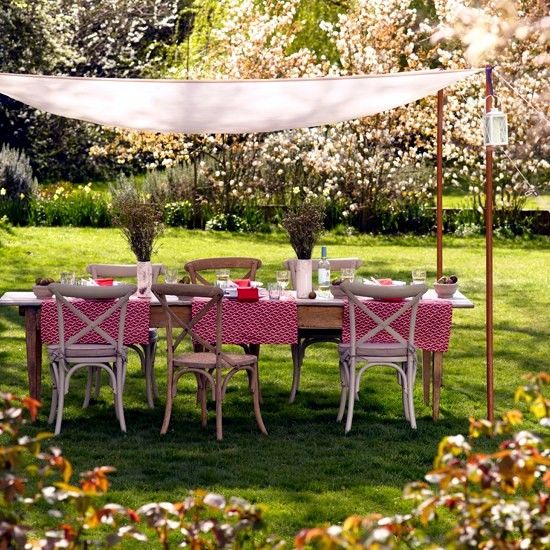 ofdesign.net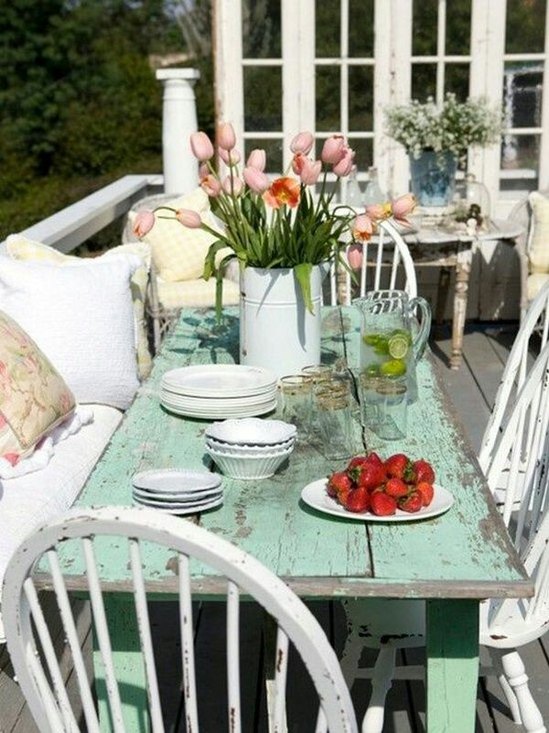 source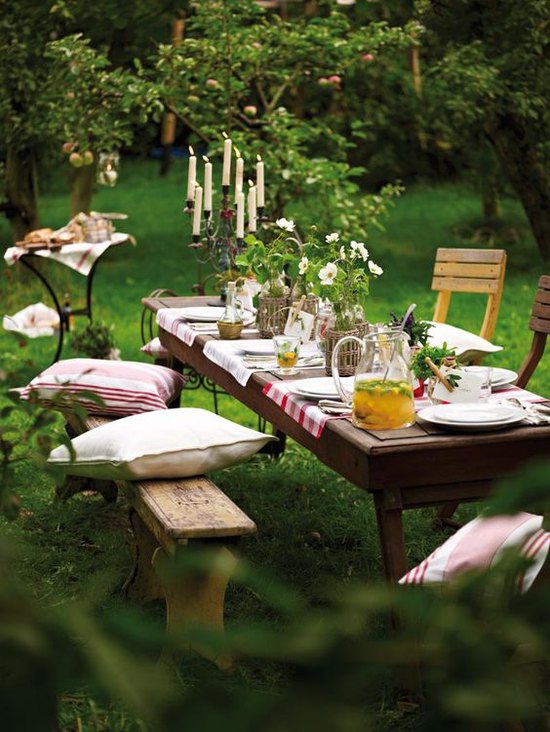 Things I Love Hope You'll Like It
2.  Light it up. 
No one likes to dine in the dark so add some twinkle lights, candles or lanterns to create just the right atmosphere.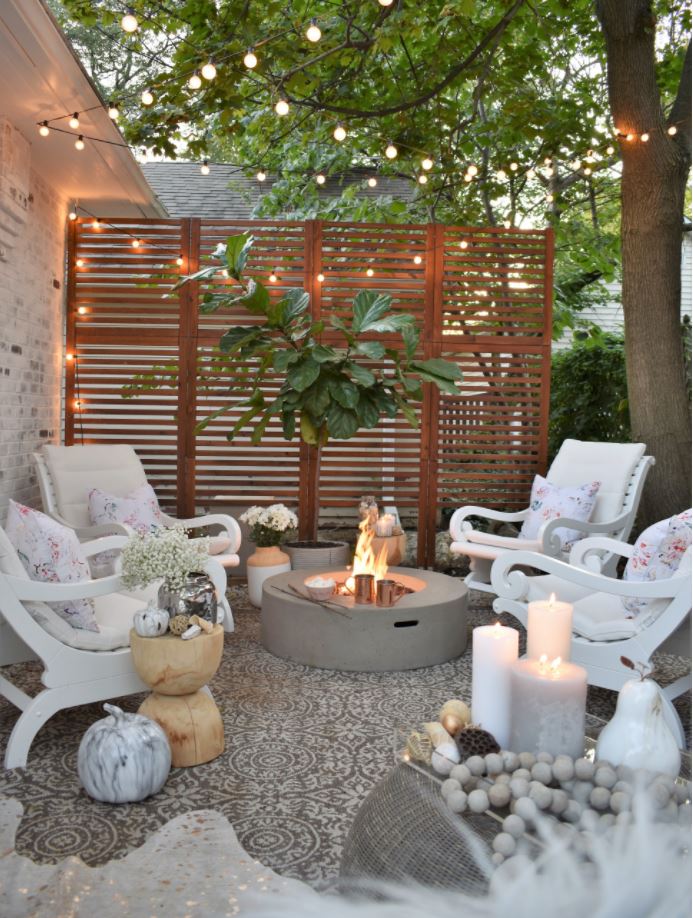 3.  Keep your fare and table setting simple. 
While you could certainly prepare a complicated spread for outdoors, why not make it easy on yourself?  A fruit and cheese tray, self-serve simple entrees, and chilled drinks placed on the table are good bets.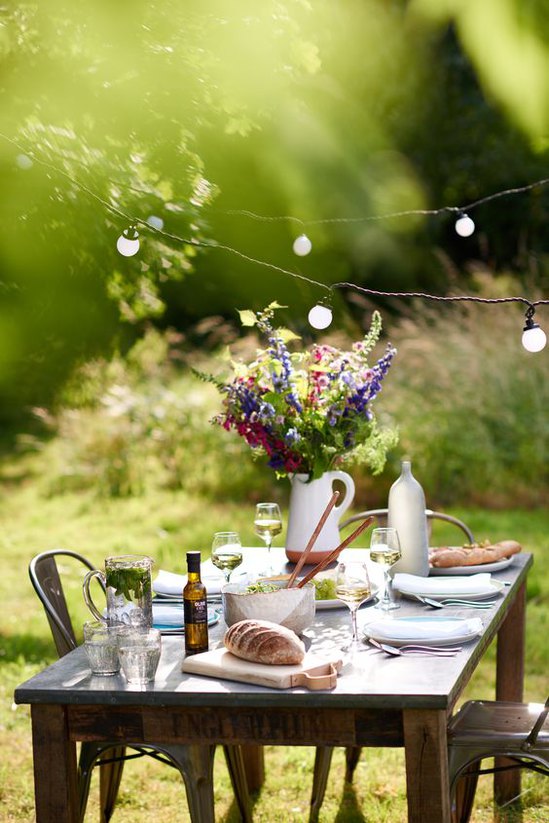 Not on the High Street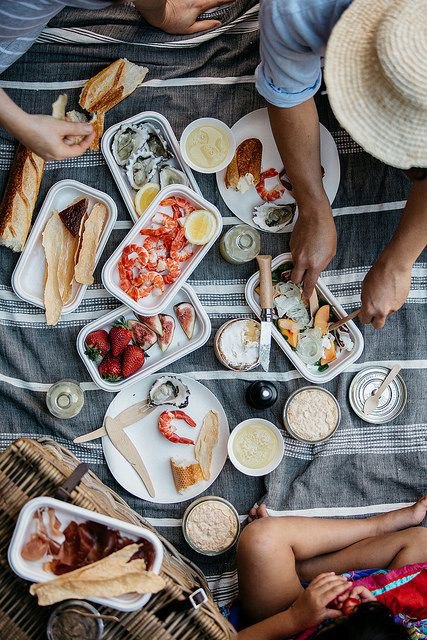 Luisa Brimble
4.  Take advantage of the view. 
If you have one, showcase it!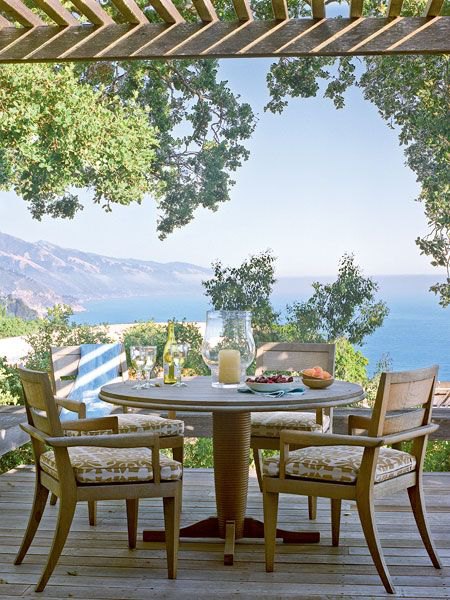 my home ideas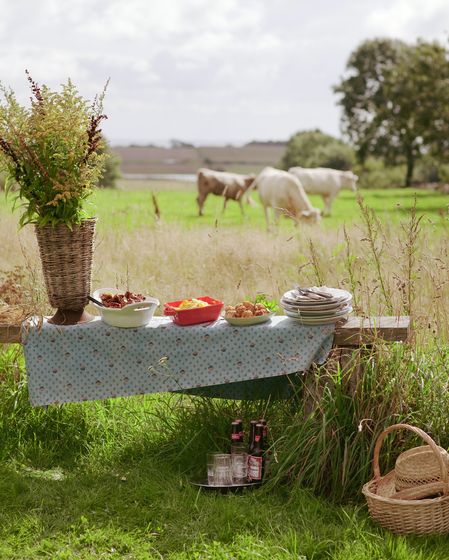 5. Don't forget a good rug underfoot. 
Mohawk  has some delightful outdoor rug choices that would anchor your dining area perfectly.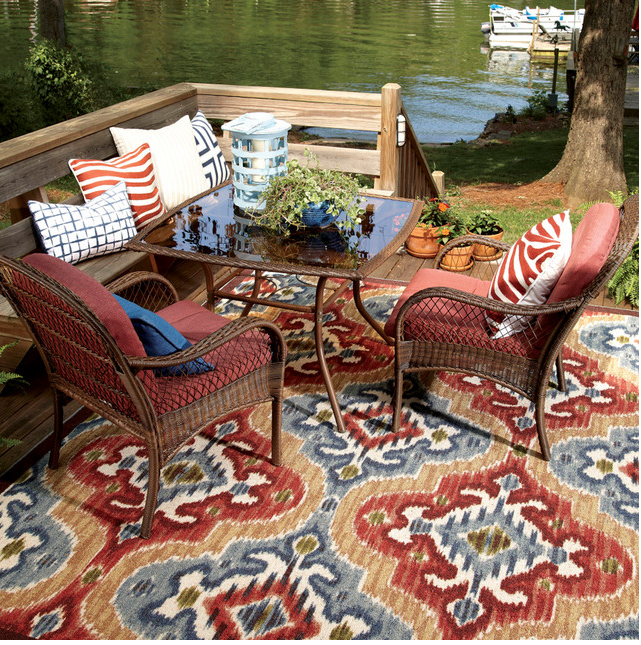 Are you inspired to enjoy dining al fresco now?  Enjoy!