The closet is notoriously one of the home's toughest terrains to keep tidy.  It's no secret this clutter culprit can quickly become a catch all, concealing both clothing and chaos behind its closed doors.  While a complete closet overhaul can be time consuming and expensive, there's a smart and savvy solution hidden at your local dollar store… shower curtain hooks!  These multipurpose marvels can add a cost effective and clever fix that is as functional as it is surprisingly fashionable.  Put one or all ten of these innovative ideas to work in your closet today to wrangle in all sorts of items, including:
Handbags
"S" shaped shower curtain hooks are perfect to hang purse handles from.  Not only does this trick free up some floor space, it also helps to maintain the shape of your handbags!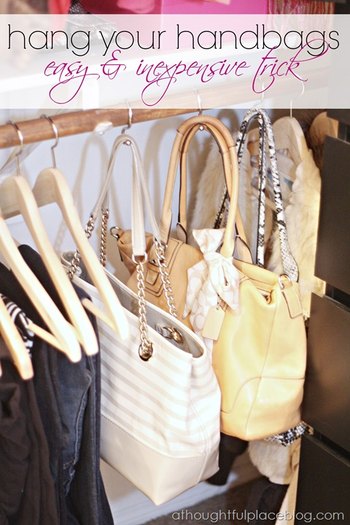 Create a scarf hanger for a fraction of the cost by snapping circular plastic shower curtain hangers around the bottom bar of a clothes hanger.  Simply loop scarves through each circle.
Scarves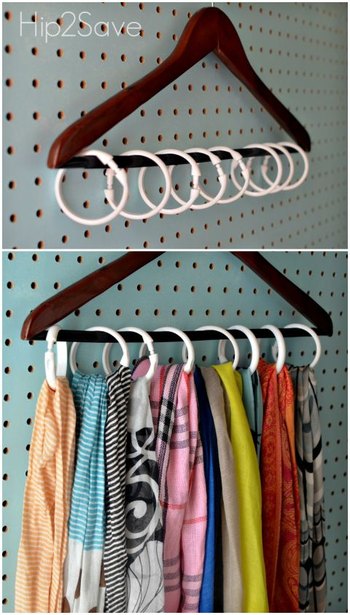 If you have the space, you may prefer to place metal shower hooks on your closet's clothing rod and hang your scarves where you can easily view all the styles.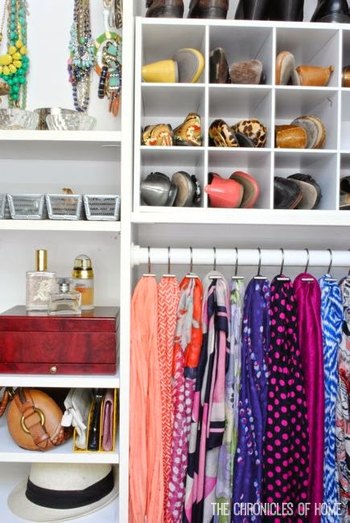 Caps
Baseball hats can be a challenge to store.  While you don't want to crush them, they can easily fall off traditional over the hat hangers.  Insert the DIY hat organizer, simply designed with circular shower curtain hangers and a clothes hanger.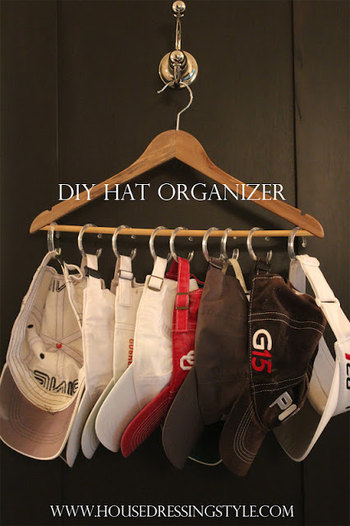 This doorway design was quickly assembled with two towel rods, "S" shaped hooks to hold the hats and a pack of plastic circular hangers to secure the scarves.
Tanks & Camisoles
This hanger and circular hook combo is the solution we've been searching for to store camisoles and other layering tanks!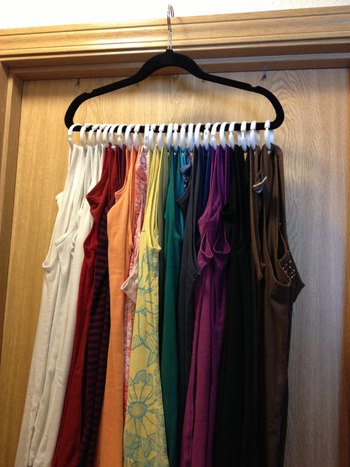 Belts
Organize your belts too with the help of plastic shower curtain hangers!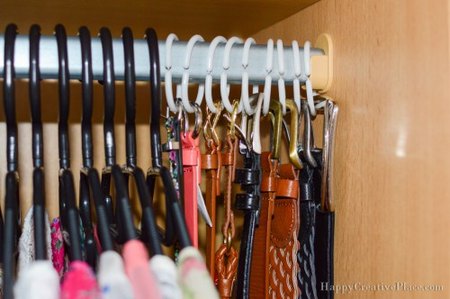 Necklaces
Metal "S" shaped hooks make a chic and clever creation to organize necklaces as well.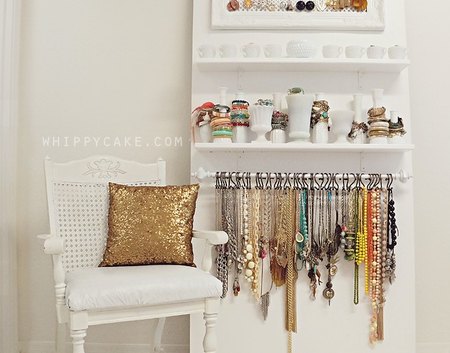 Denim
Larger sized "S" shaped hooks make hanging denim a breeze.  Simply attach your hooks to your closet's clothing rod and place one of the back belt loops around the lower half of the hook.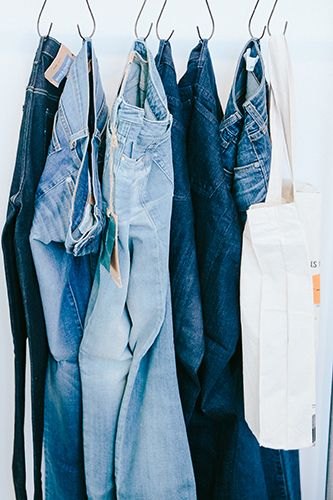 Kid's Clothes
You can even use shower curtain hooks to help organize the kids' closets too!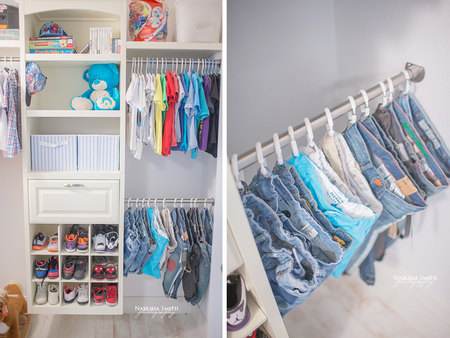 With so many options, how will you use shower curtain hooks to organize your space?