Creating a warm friendly holiday table can be very simple and can transform the mood of your dining experience in a very positive way. The romance tablescape creates just this and more.
This room has a rustic feel so by adding these Faux cotton branches and pumpkins it really pulled in the "earthy feel." These rich wood hurricane lanterns accent the dark table and adding candles always makes a space feel warm.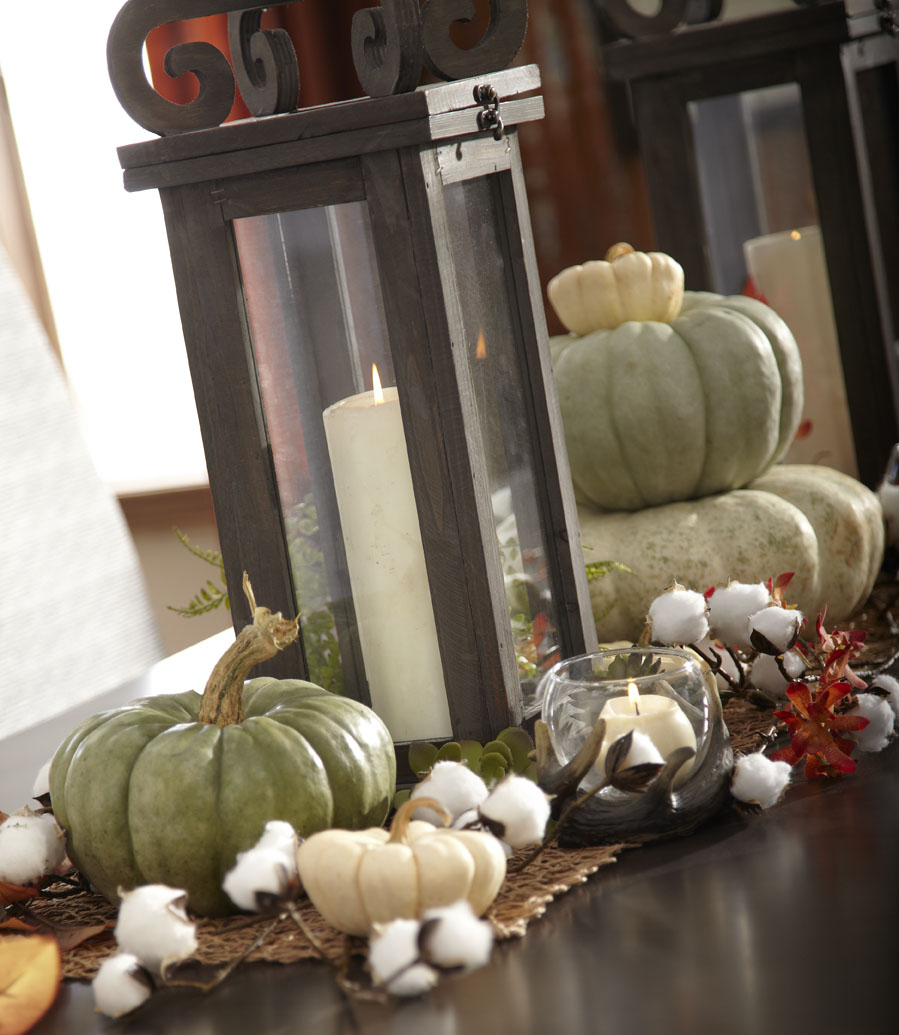 Fall foliage always brings a quick pop of color and they are easy to sprinkle around. If you are lucky enough to live somewhere that has gorgeous fall leaves this time of year like I do, then go outside and have a hay day. Waxing leaves to preserve their fabulous colors is super easy. Here is a tutorial. These leaves also bring in the curtain colors and the rich reds and oranges in the Burlwood Rug.
Stacking pumpkins is also an easy way to add height and dimension. Our local grocery store has a ton of pumpkins and gourds, in all shapes, that make easy thrifty decor.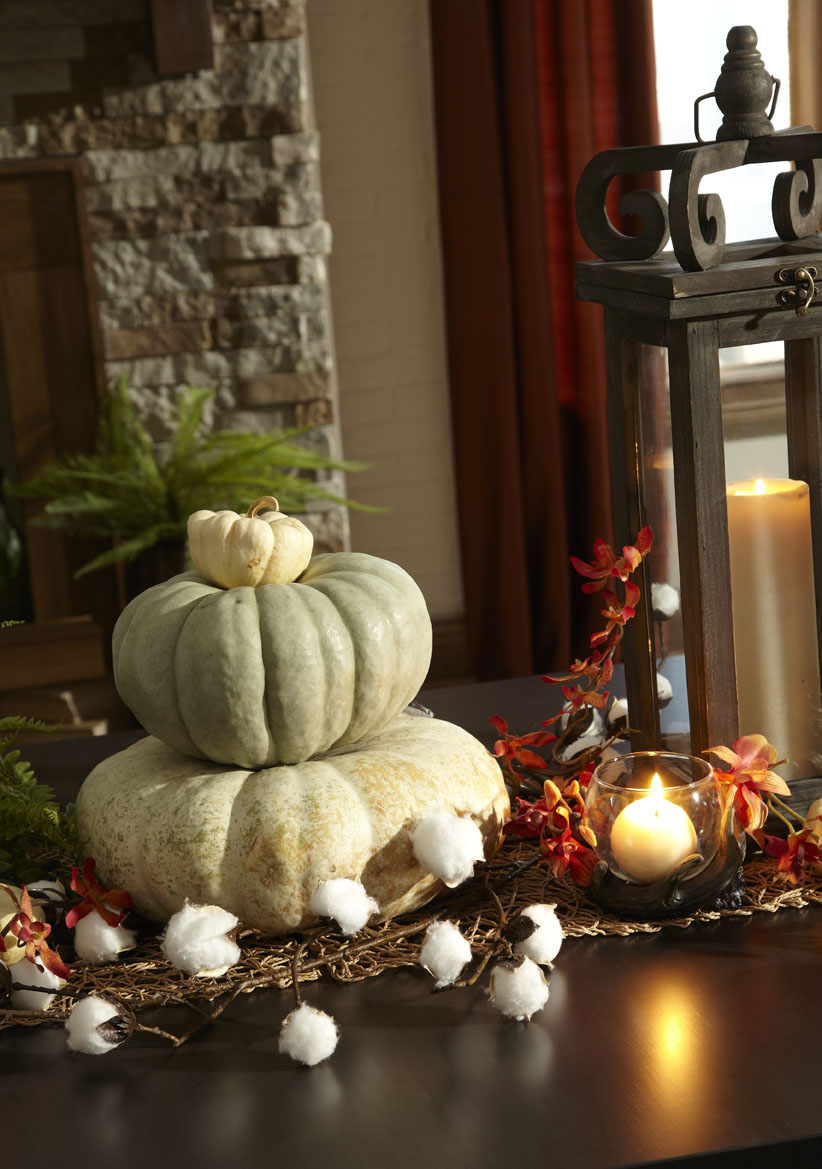 So here is the room! What do you think? I just love how the table centerpiece ties in with the whole scheme of the room. Being a rug aficionado (if that's even a thing), I just LOVE this Burlwood rug from the Madison collection of American Rug Craftsmen! Its high end woven construction ensures me it will endure many holidays!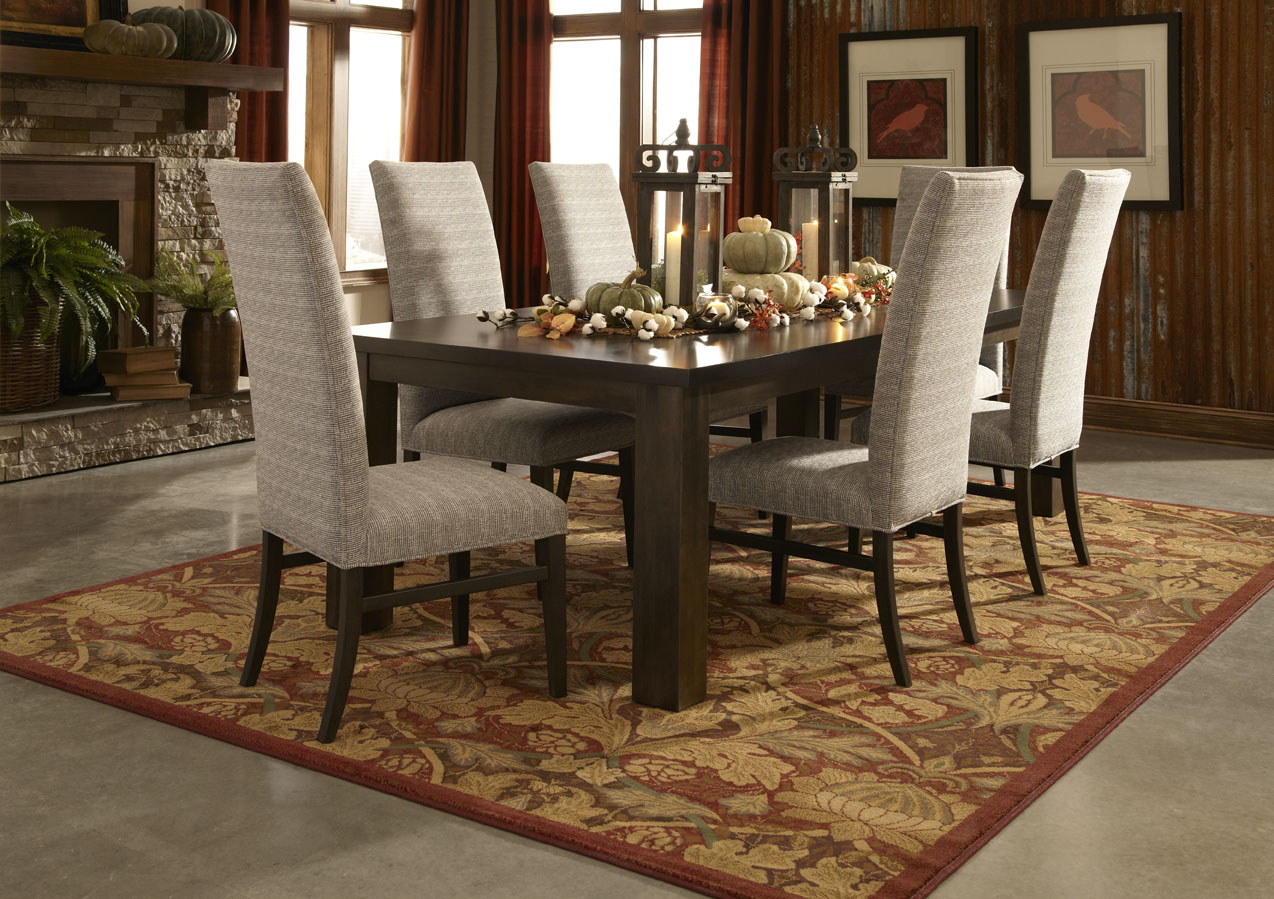 TA DA!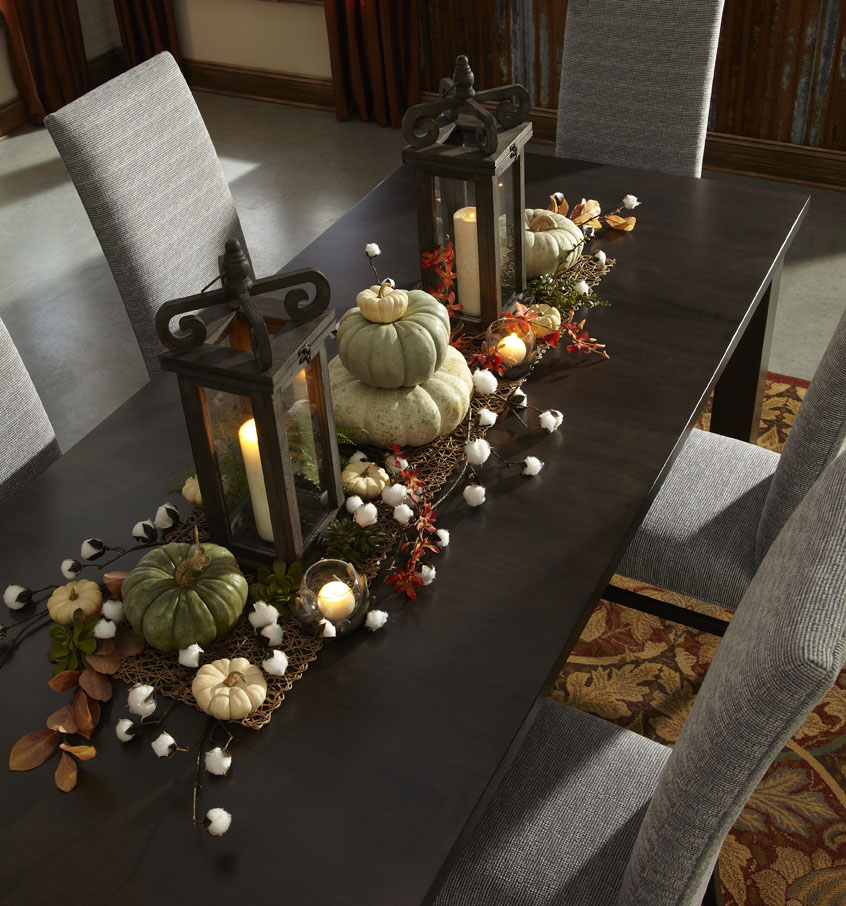 You can get the rug here!