The holiday decor is packed away, most of us are experiencing cold weather now, and winter is in full swing.  It's time to "cozy up" your spaces to help you and your family through the winter chill!  My favorite winter decor embraces three key elements no matter which room in your home you're working on.  Let's explore!
1.  Layers of Textures
Seems obvious, right?  Most of us will remember to add a throw or two to our bed or sofa for the winter months, but I say take it a step further.  Add simple draperies if you don't already have some, extra throw pillows, a heftier afghan, even extra rugs. Faux fur and chunky knits evoke coziness in every space — even the bathroom.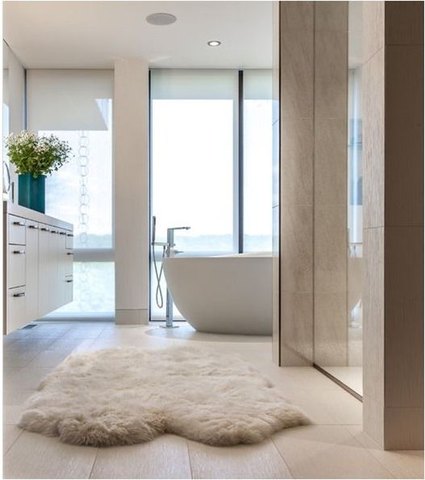 Wheaton Hushcha Design via Houzz
2.  Lighting  
The days are shorter, sunlight is weaker, and the dreary low-light can bring all of us down.  I love to inject as much light as possible into my spaces during the winter months… fires in the fireplace (even during the day!), candles, and adding extra lamps if needed are all easy ways to bring a cozy light into your home.  Add a spotlight on your favorite painting for ambient lighting.  Don't forget to throw those drapes and shades open wide on the sunny days, too!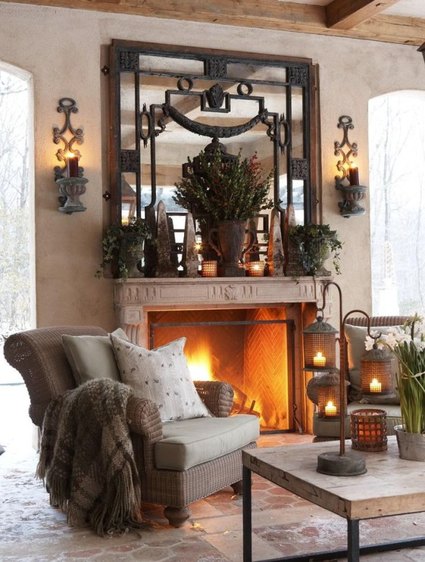 Rinfret Ltd via Designshuffle
3.  Natural Elements
To keep winter decor from seeming too stark, add in some natural elements… leave your holiday greenery or clip some fresh greenery from your yard.  Stack logs by your fireplace or use branches  or pine cones as decor.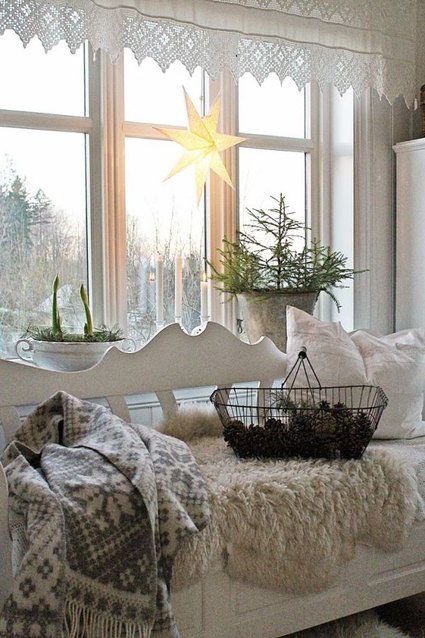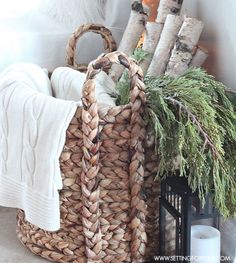 Inject some fun into your winter decor, too… nothing says cozy like a hot chocolate bar!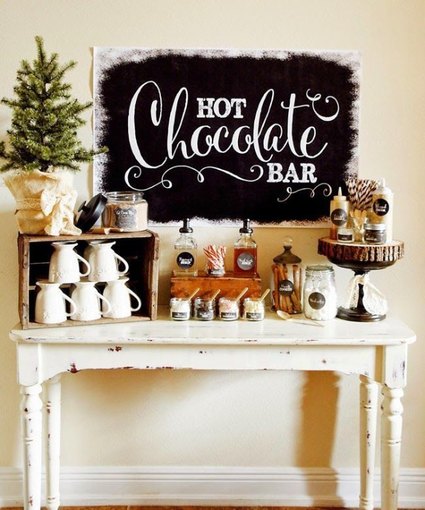 One of my favorite Mohawk Home rugs is perfect to cozy up your space…this beautiful shag rug will keep your toes comfy this winter!  Layer it over your flat weave or jute rugs for extra texture and warmth.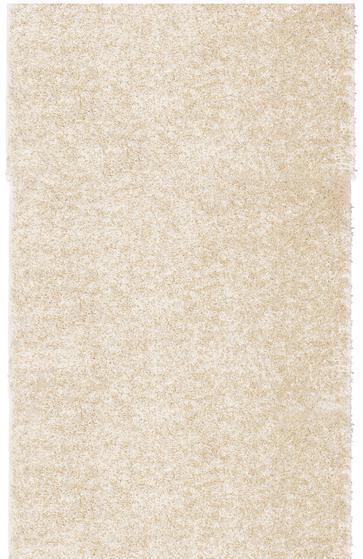 Mohawk Select Fox Fire Pearl Shag rug
So what's your first step to inject cozy into your home this winter?
Find more home decor inspiration and DIY on my blog, Decor & More.