It has been freezing cold down here in Georgia this week! When it gets this cold, I like to stay home, where it's nice and warm and cozy. Here is my cozy home solutions checklist – things you can do to make your home cozy and warm this winter.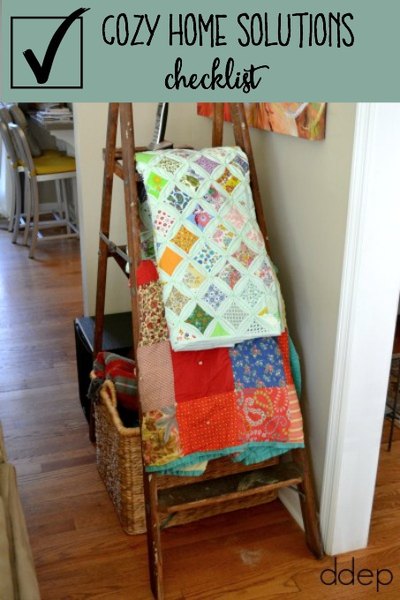 (1) Check Drafty Windows and Doors.
If you are feeling the cold air coming in from windows and doors that are closed, it's time to fill in those gaps!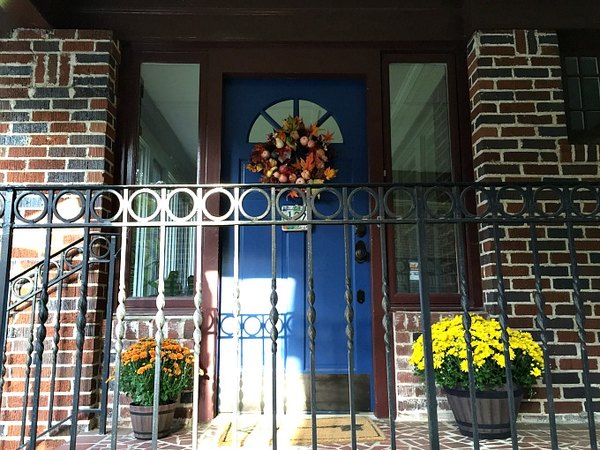 Install weatherstripping around the frames of doors and windows. For windows that are drafty, caulk any holes around the window frame that might be letting in cold air. For doors, install a draft stopper at the bottom of the door. These are all easy fixes that you can do quickly to stop the chill from coming in.
(2) Keep Warm Underfoot.
When we moved into our house, the first thing my husband wanted for our home was a rug in our bedroom. He said that there are few things as uncomfortable as getting out of bed and landing on a cold floor.
Choose a thick pile for a cozy feel underneath your feet.
(3) Throw on a Throw.
Every room in our house has a blanket or throw folded over a chair or in a basket.
Or repurpose an old ladder to hang quilts and blankets.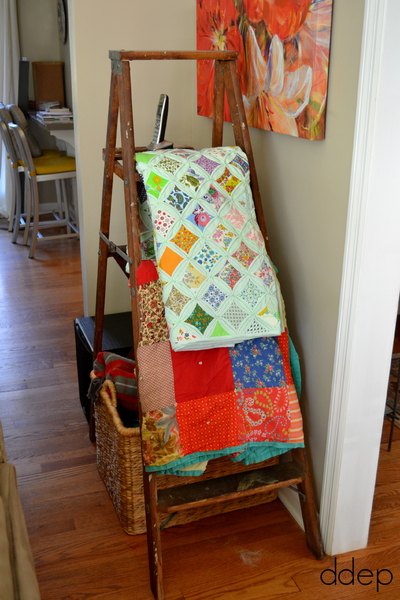 (4) Pile on the Layers
In winter, I add extra blankets to all the beds in our home.
I fold them at the ends of the beds so that, if anyone gets chilly, it's there for them.
(5) Hot Drinks for Cold Days.
Set up a coffee or hot chocolate bar in your kitchen or dining room to send Old Man Winter packing!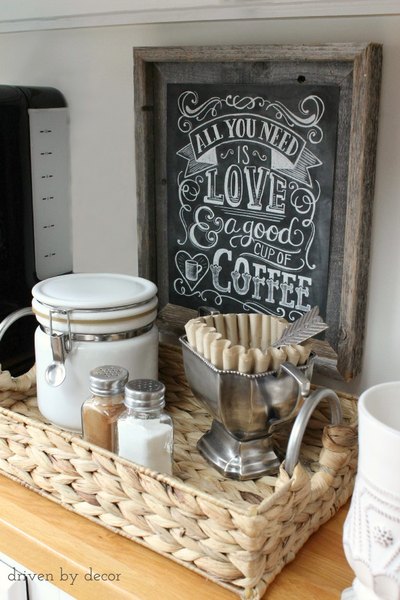 It doesn't need to be fancy – just some mugs, spoons, coffee or cocoa, and a tray. The perfect way to warm up on a cold day!
How do you make your home cozy for winter?