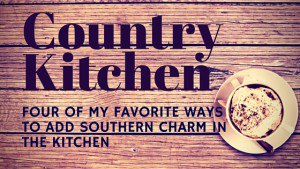 The kitchen is the place to be in my family! All major discussions (good and bad) happen here. It's the place that homework and craft projects are completed, where neighbors stop in for a visit, and where we all pitch in to whip up family dinner together. Much more than meals are made here—it's home to a lot of great memories!
Now I know what you might be thinking, but don't get carried away—we don't have rooster décor or those curtains with the little blue ducks on them! I would describe my kitchen style as being cozy/comfortable with southern touches mixed in, and I think everyone should find a style that gives them that feel-good vibe in their home.
Here are four of my favorite ways to add southern charm in the kitchen:
A friend of my mother's made this shelf for over-the-window storage (she always has amazing ideas). I chose to paint the shelf Peacock using my favorite chalk paint brand, Rethunk Junk. The antique rolling pin came from a small antique shop located in Adairsville, Ga. I also love the small vintage milk jar!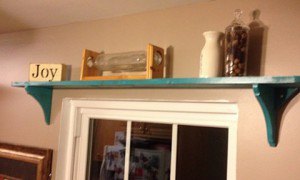 My uncle runs a saw mill in North Georgia and was able to make a table for my cousin when she and her husband built a new house several years ago. There is no way a photo could do it justice because it is absolutely beautiful! The bench and chair combo gives it a lot of charm and compliments the table perfectly.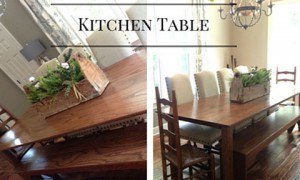 Using an area rug in the kitchen is the perfect quick and affordable way for a Dining Room Refresh. Emily at Love, Pasta, and a Toolbelt used Mohawk Home's Aztec Bands in Denim to revamp things quick and easy!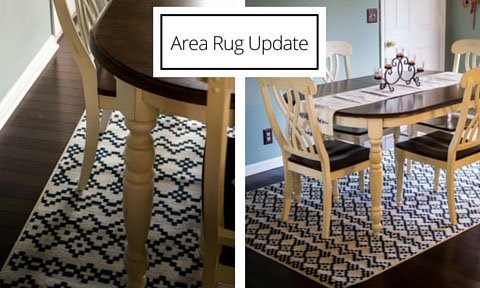 We think these designs and kitchen mats would look great in any kitchen…country or not!