There was a time in my home decorating journey (and it IS a journey) that I embraced bold colors on walls and on furniture.  Over the past few years, my taste for that has waned, in favor of soft neutral backgrounds with punches of color coming in my accessories (did you catch my recent guest room transformation?).  The beginning of that transition was the product of pouring over captivating images in House Beautiful, Traditional Home, and Elle Decor — images highlighting grey as the fresh neutral for home decor.
Have you ever looked at the grey paint chips at your paint or home improvement store???  The abundance of varying shades of grey — cool, warm, "greige" — can be overwhelming!  Make use of the inexpensive sample pots available — I still have a tub of them that I used to make my paint color decision when I redecorated my Mom Cave.   But being able to paint swatches on the wall and see it in different lights at various times of day and night was critical for choosing the "right" grey for me.  And those leftovers?  Perfect for smaller projects around the house or crafts.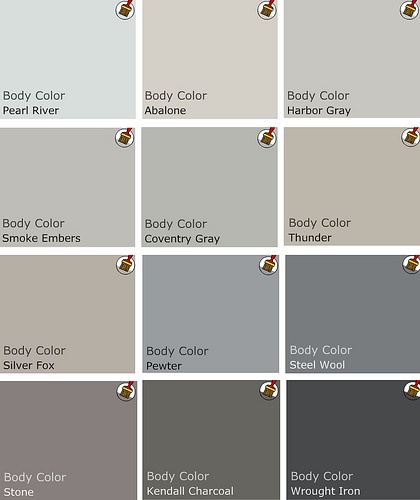 I chose Behr's Silver Sateen for both my Mom Cave and my dining room — they are adjoining rooms, but the color looks slightly different in each room due to the amount of natural light that comes in.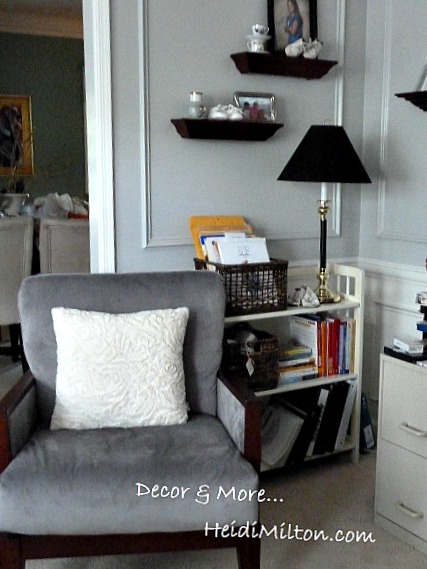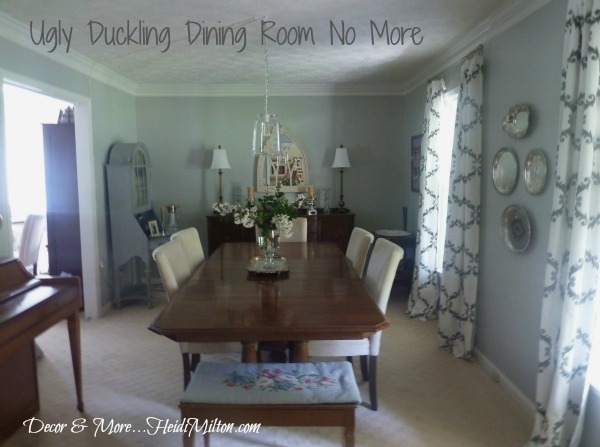 I love how fresh the grey looks and it provides the perfect back drop for adding color through artwork, furniture, and accessories.
Here are some other inspiring ways to use grey in your home decor…
Go dark on your walls, and add in lighter grey tones in fabrics, artwork and accessories, and rugs.  The variety of shades keeps this space interesting without being too heavy.
Similarly, this space can carry off the darker walls due to the bright natural light and warm tans to offset the richer tones.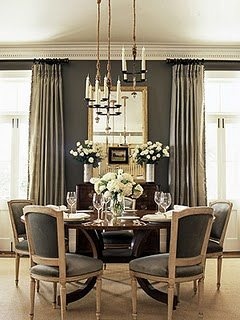 Or you can use a light grey on your walls and choose darker bolder greys in your upholstery fabrics, rugs, and art work.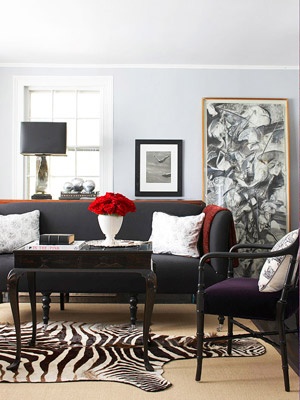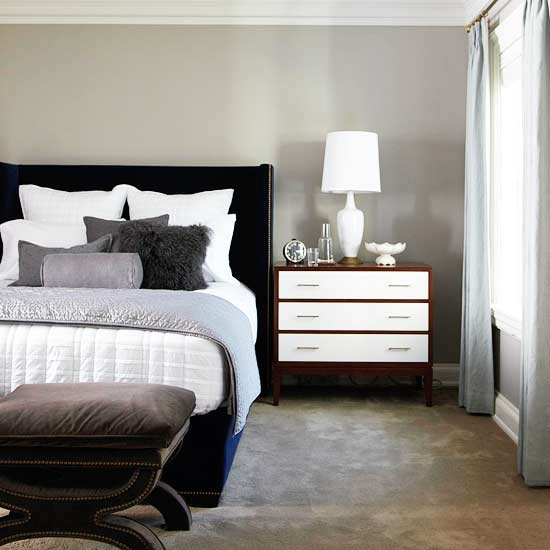 For an elegant look, layer the palest shades of grey with whites and creams and add in reflective surfaces like silver, glass, and mirrors.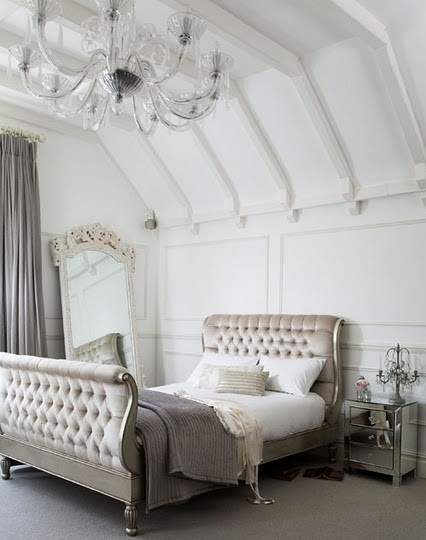 Or simply vary your textures in the same shades of grey…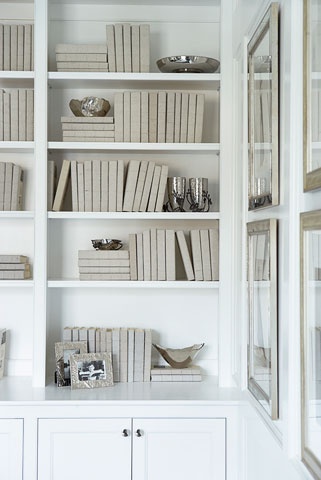 If that seems too spare, add in some warmer touches with golds, warm woods, or bamboo blinds.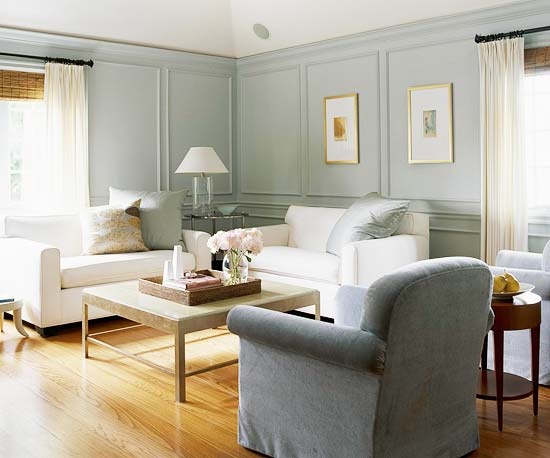 A creative use of grey in a kitchen or bathroom is to use different materials, like tile or stainless steel.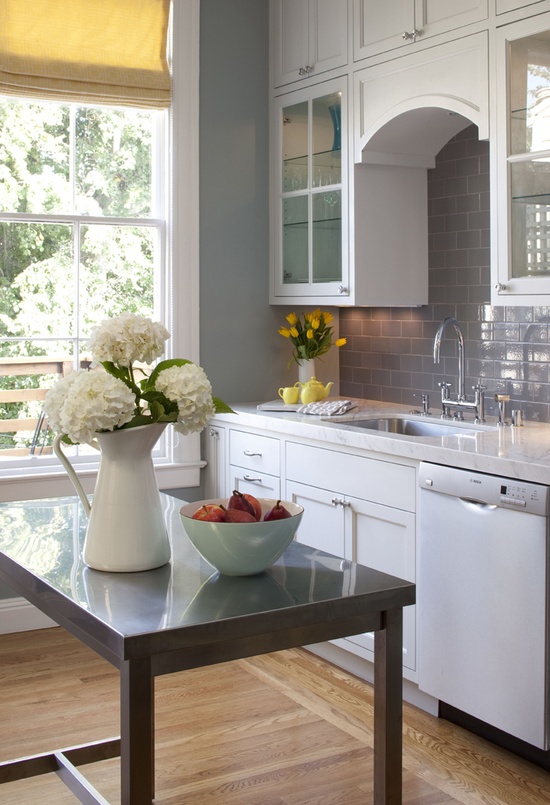 My favorite way to decorate with grey?  Light and bright with pops of fresh color…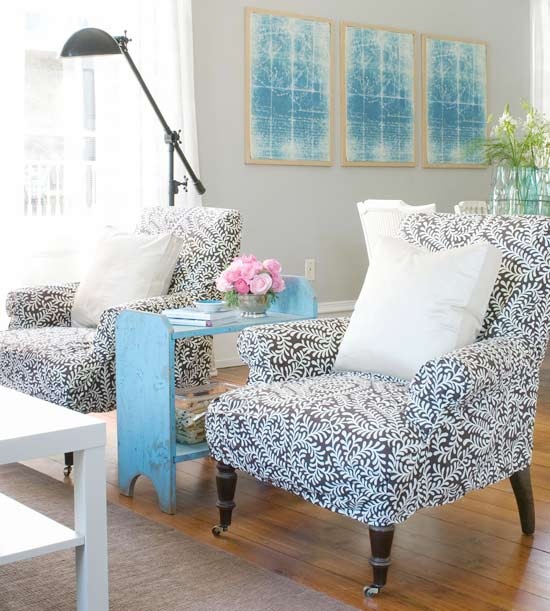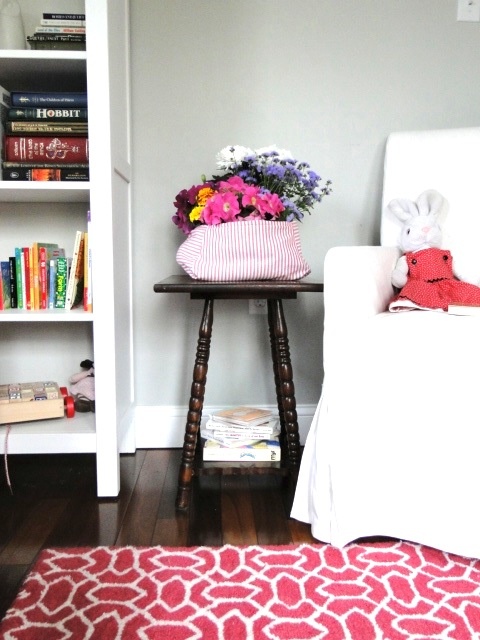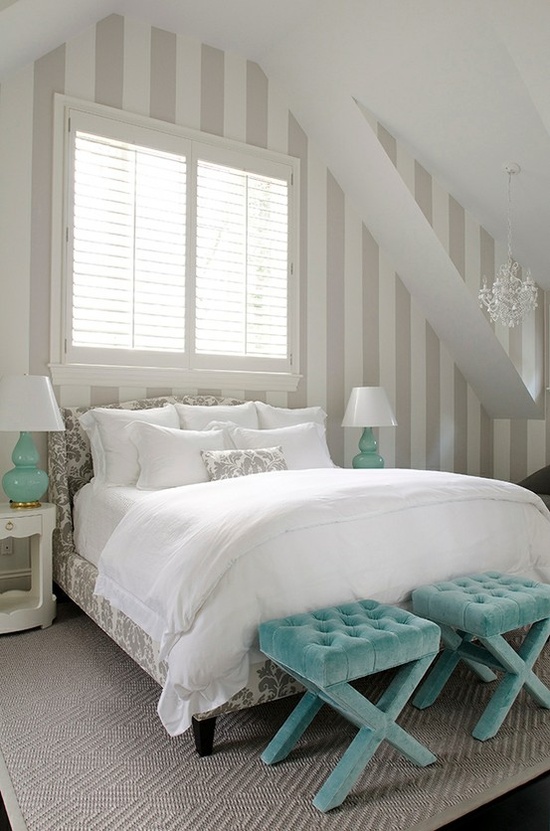 You can find more shades of grey inspiration on my Pinterest board! And, for more of my room makeovers and DIY projects visit me at Decor & More.
Now it's your turn… Does grey in home decor delight or depress you? 🙂