Aqua is a popular color in home decor.  It's such a versatile color, because it can lean more to green or more to blue; it can be bold or it can be subtle and soft.  Here are some examples of decorating with aqua, one of my favorite colors.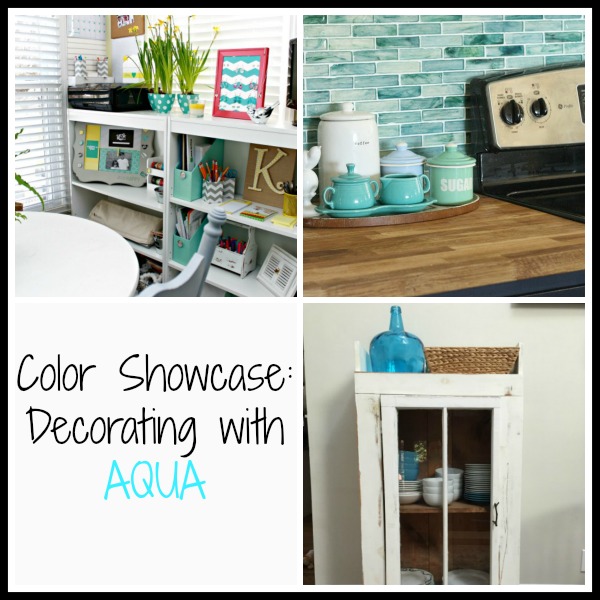 I love how Primitive and Proper used aqua in her kitchen backsplash to brighten up the kitchen walls.
The bright aqua tile coordinates with the navy blue cabinets. The tile reminds me of water.
Not ready to add a whole wall of aqua? What about aqua as one of the accent colors, like Jessica at Mom4Real did in her craft room: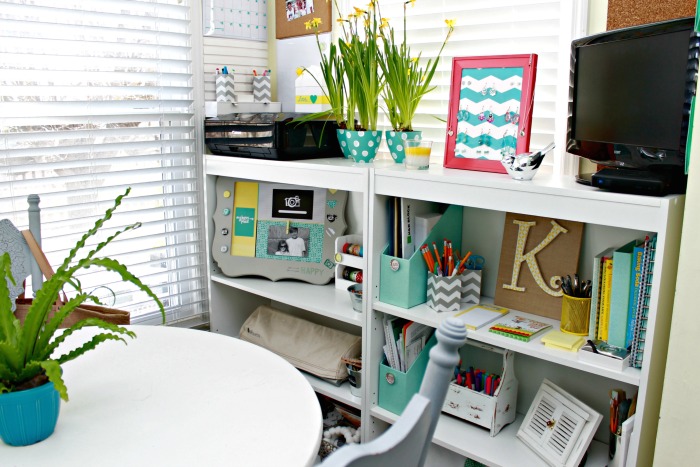 Aqua pairs well with crisp white, yellow, or even red for a bold look. Check out Marty's Musings' dining room with red and aqua accents: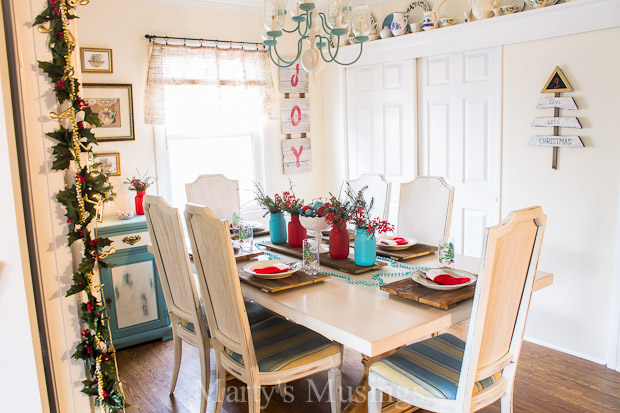 For less of a commitment, you can add just a few aqua pieces to start. I have aqua pillows in my family room: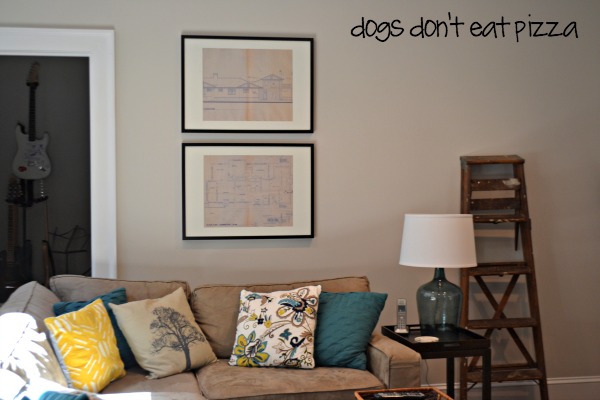 And a glass jug in my breakfast room.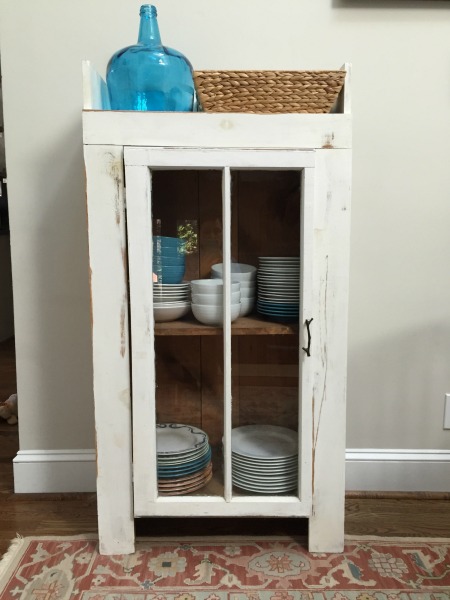 Maybe try an area rug….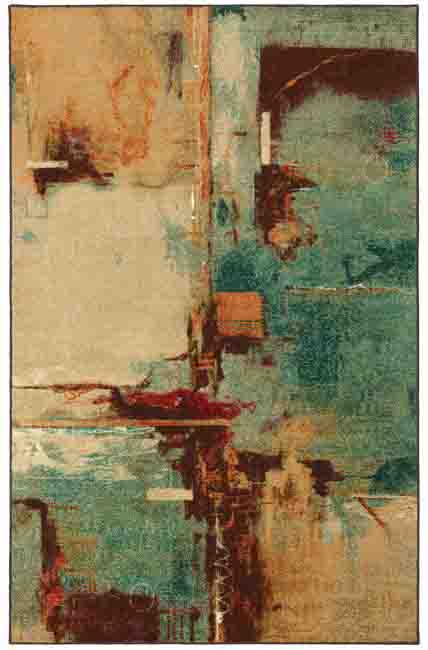 Do you have aqua in your home? Would you work it into your decor? Leave a comment and tell us how!