Pinterest is awash in shades of blush this month!  Ever since Pantone announced Rose Quartz as one of their Colors of the Year for 2016 designers have been anxious to show this color put to use in interiors.
Blush pink can read as "little girl" sometimes, but when you inject it into sophisticated spaces, it becomes fresh and light.
Pairing it with neutrals like bright white, gray, and taupe keeps the kiddie factor to a minimum…
Feeling a bit more daring?  Pair it with animal prints, bold colors, or eclectic pieces so it feels livelier!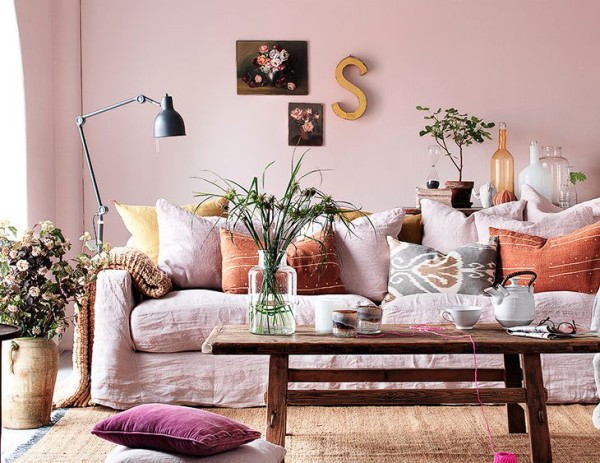 Still not sold?  Try a simple blush accent in your decor, such a vase, throw pillow, or work of art and live with it for a bit…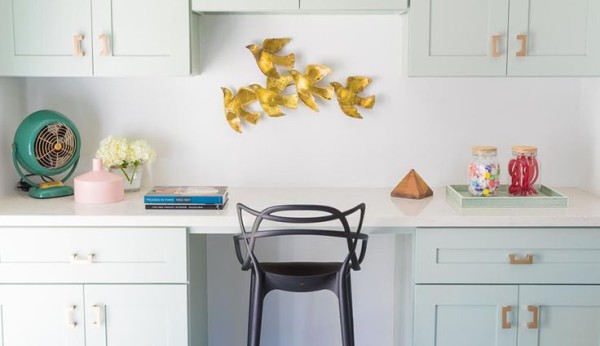 Personally?  I'm inclined to paint a door!  For the price of a quart of paint I can have a fresh unexpected accent somewhere in my home…
So what do you think?  Will you be adding any blush into your decor this year?
Find more home decor inspiration and DIY on my blog, Decor & More.