For many people, summer is the perfect opportunity to flock to the beach! Whether or not it's in your schedule this year, you can find a way to bring a little of the beachy feel into your own home. Here's a bit of coastal inspiration, and a few tips to make your home feel fresh, breezy and beautiful without going kitschy or themey.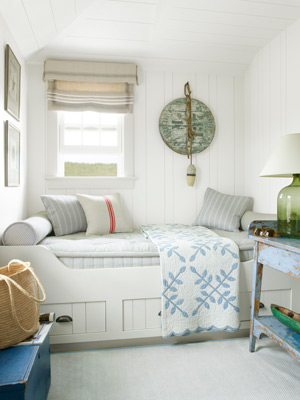 1. Choose beachy colors
Typically, blue and white come to mind first when one thinks of coastal-inspired decor…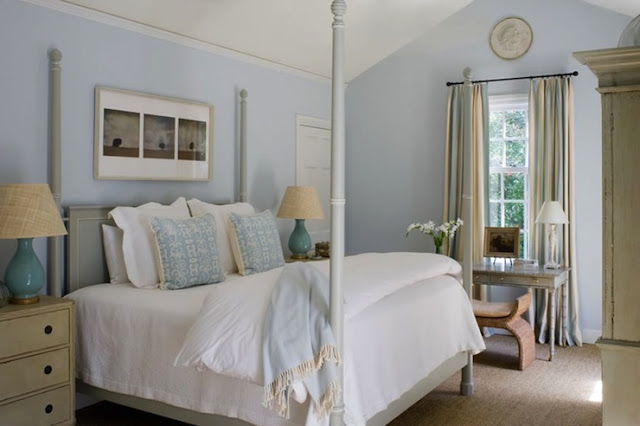 But your color palette doesn't have to be limited to those cool tones. Coral feels right at home in an ocean-inspired home.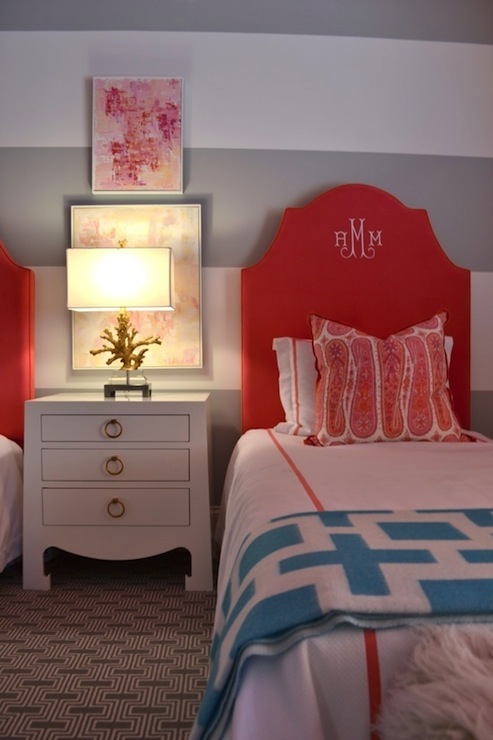 Experiment with pops of warmer tones like reds and yellows for a fresh take on beachy chic.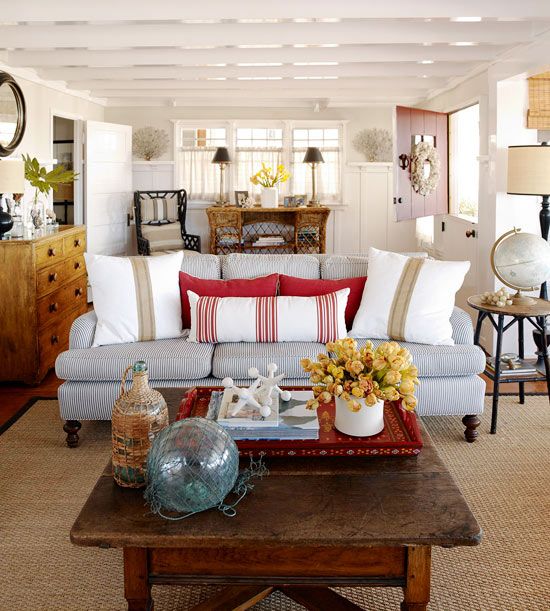 2. Bring in ocean-inspired textures
Seagrass, sisal, driftwood and rustic wood tones speak to the ocean without screaming of a theme.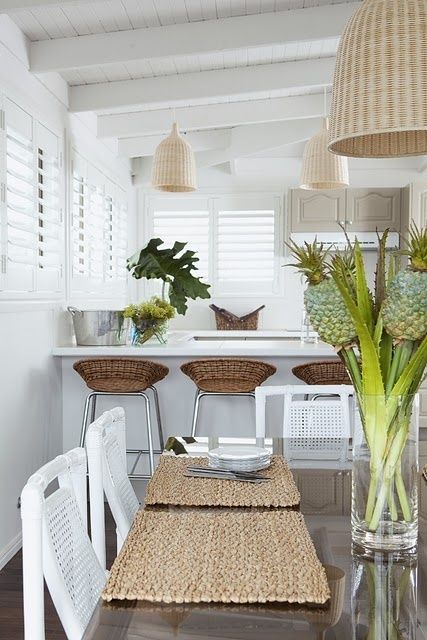 A textural jute or seagrass rug is also a great way to bring in coastal textures as shown two pictures above.
Small touches, like nautical rope in a glass vase, can hearken to the coast and make you feel like a beach vacation is just steps away!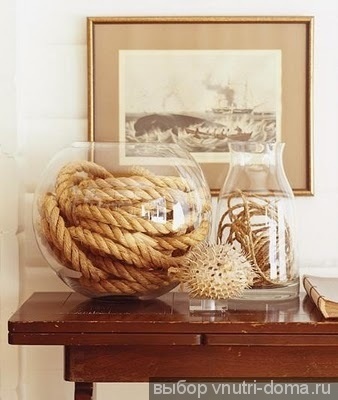 3. Don't be afraid of a little whimsy
Whimsical art can keep your beachy rooms playful and fun, but still beautiful.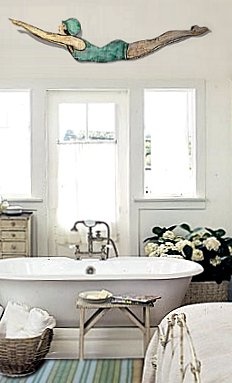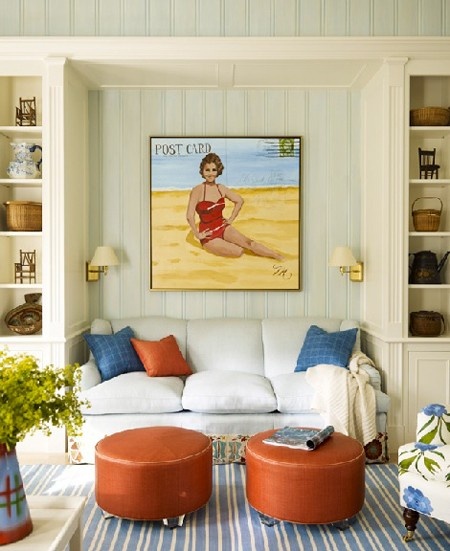 Or how about this clever boat bathtub?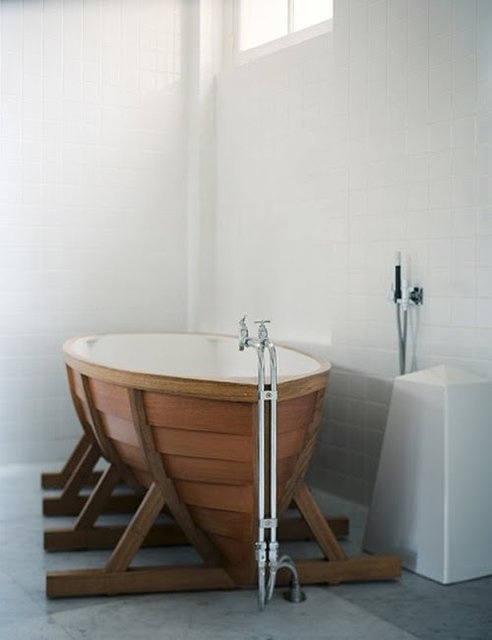 If you find yourself at your happiest with sand between your toes and the sun shining on your skin, bring that joy into the place where spend most of your time, with careful attention to beach-inspired textures, inspired color choices and fun art and details.
Written By: Kelly Marzka 
Home Blogger | View Along The Way