I love the holidays. The decorations, the music, the cookies…oh the cookies (I'll show you one of the best holiday cookie recipes at the end of the post!). I'm like a little kid when it comes to Christmas, which is why I over do it with my kids every year. I just can't help it. We do the Elf on a Shelf , we love a fun Advent Calendar, we decorate the house like maniacs, and of course we eat cookies. Lots of cookies.
One of my challenges every year is getting a good shot of our tree. This was fixed when I read about how to get the perfect photo of your tree on the Unskinny Boppy Blog.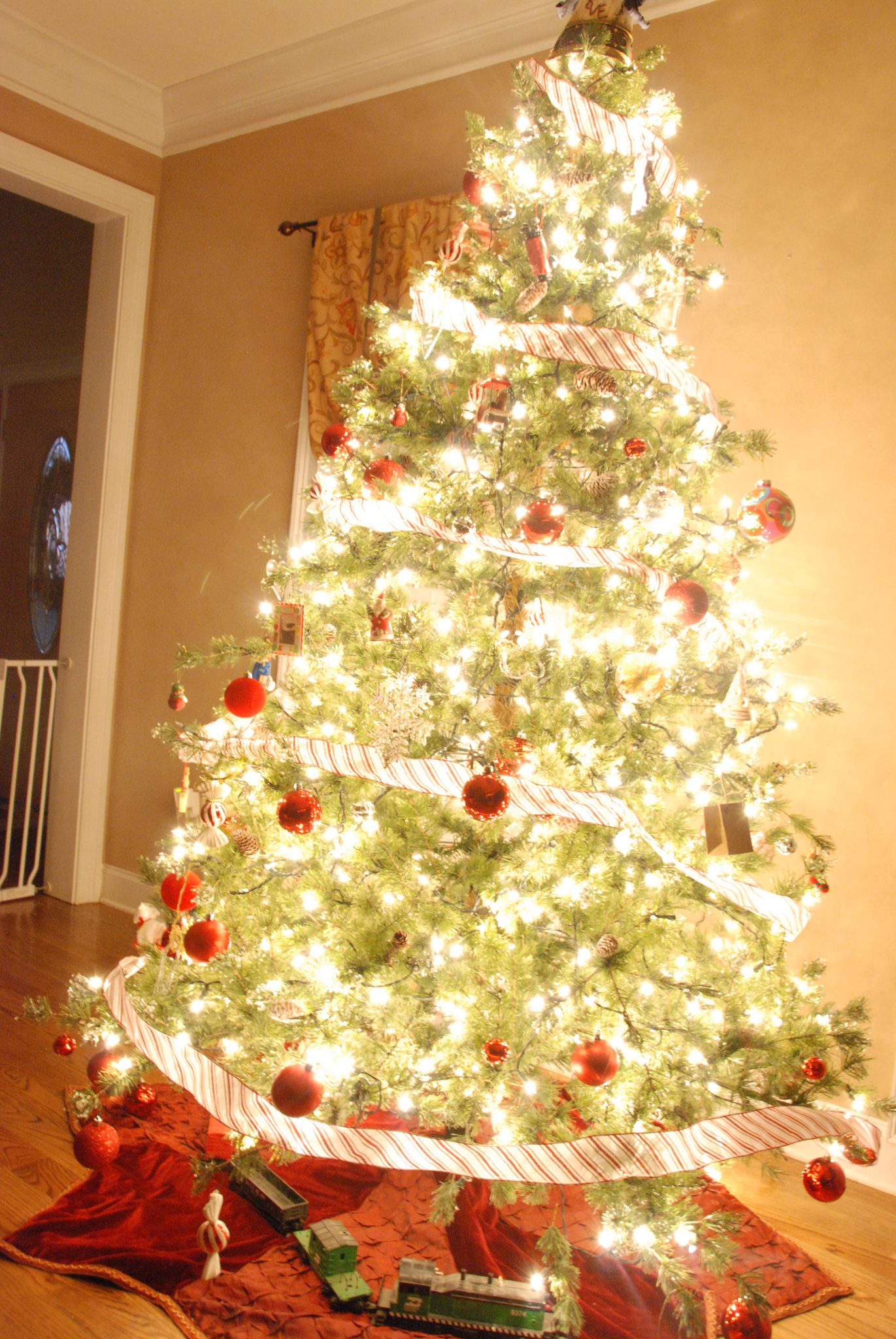 Then when I looked at the photo…I realized our tree is tilted. Oops.
When I need a little inspiration to decorate the house, I tend to first go to a few of my favorite spots for ideas:
1. www.houzz.com – This post blew my mind!
2. I browse my favorite websites like Overstock.com Check out this awesome doormat!
3. I Check out one of my fave bloggers LiveLoveDIY . This is simple enough for me to actually do it!
4. Lastly I peek at www.dollartree.com to see what I can snag to make cheap DIY decorations
Where do you go for holiday decor inspiration?
And as promised…the cookies or really yummy bars I made for my favorite annual cookie party. Paula Deens Ooey Gooey Pumpkin Bars.