I feel so inspired this time of year as I begin pulling out my most festive decor in preparation for the hustle and bustle of the holidays. The house begins to take on an entirely different persona. It feels warmer, cozier and more magical!
Aside from my regular decorating, an easy and inexpensive update I enjoy doing (much more than untangling hundreds of strands of twinkle lights) is re-imagining the designs on the chalkboards that I have in nearly every room. It's so much fun to start with a "blank canvas" and add special quotes, scriptures, or memories that I know will make me smile each time I walk by.
If you're new to chalkboard lettering, these tips and tricks will help you get started.
1. Be sure to 'season' your chalkboard if it is brand new!
Turn a piece of chalk horizontally and run it along the entire surface of the board. Then erase it. (Ever notice how there are still traces of words and letters left behind on your board, even after they were erased? Seasoning will prevent this ghost effect.)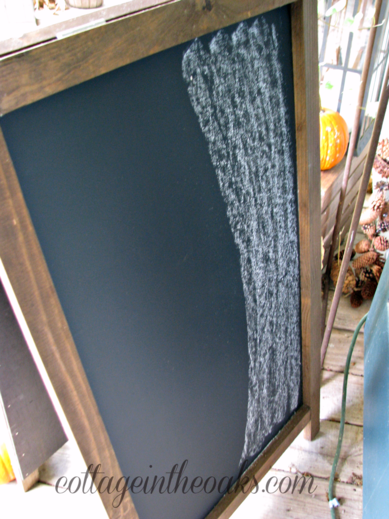 2. Remember to keep your chalk wet as you are drawing.
You can also dampen your board. Your words and drawings may look faded at first, but will actually dry bright white.
3. Find your inspiration!
Pinterest is the perfect place to get ideas, check out techniques and find which playful or bold fonts you want to use.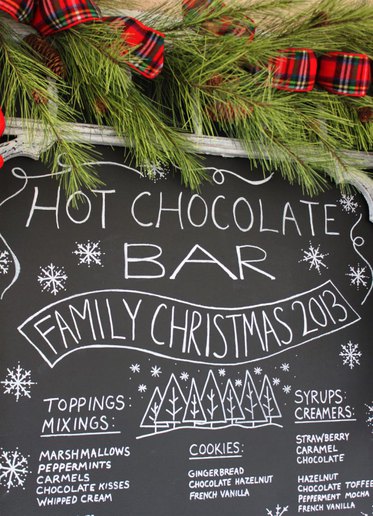 4. Keep your chalk sharp
You can use an everyday pencil sharpener!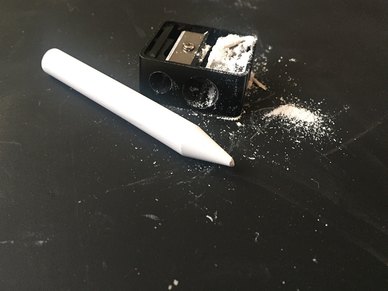 5. Mix up your font styles.
Use bold, script, 3-D, all caps, or all lowercase styles to keep the look fresh and whimsical. A good rule of thumb, though, is to use no more than three styles at a time.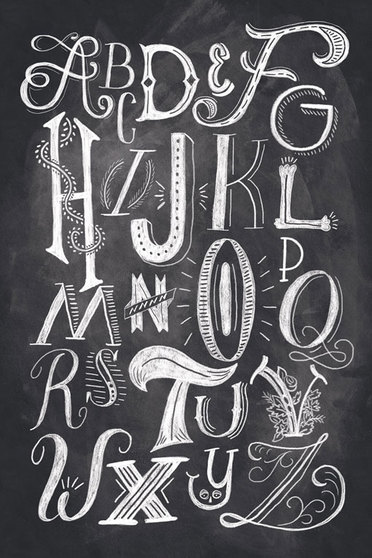 6. Use a guide.
If you don't feel comfortable free handing, print out your design and transfer it to your board. (We love this tutorial from the Oh Everything Handmade using PicMonkey.)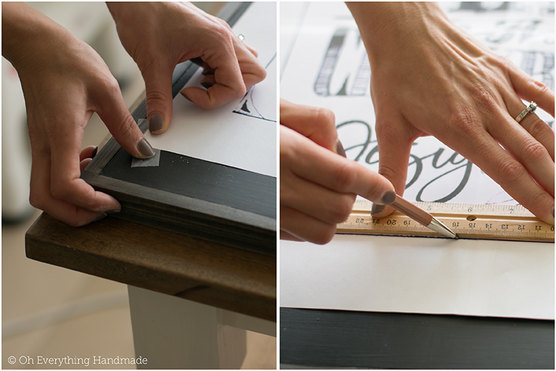 Keep in mind that you can't really mess it up…all 'mistakes' can quickly and easily be erased. As you try your hand at chalkboard lettering, the most important things to remember are to: 1)  practice, and 2) be patient with yourself! You'll be a pro in no time!