It's National Donut Day and what better way to kick off summer than to celebrate all things "donut?"  The first Friday each June is designated as a national day of donut celebration, so here we go!
Have some fun with the day… host an impromptu donut celebration for your children and friends!  Download this colorful donut garland for starters…
Add in sweet treats and milk or juice to drink along with fun presentation…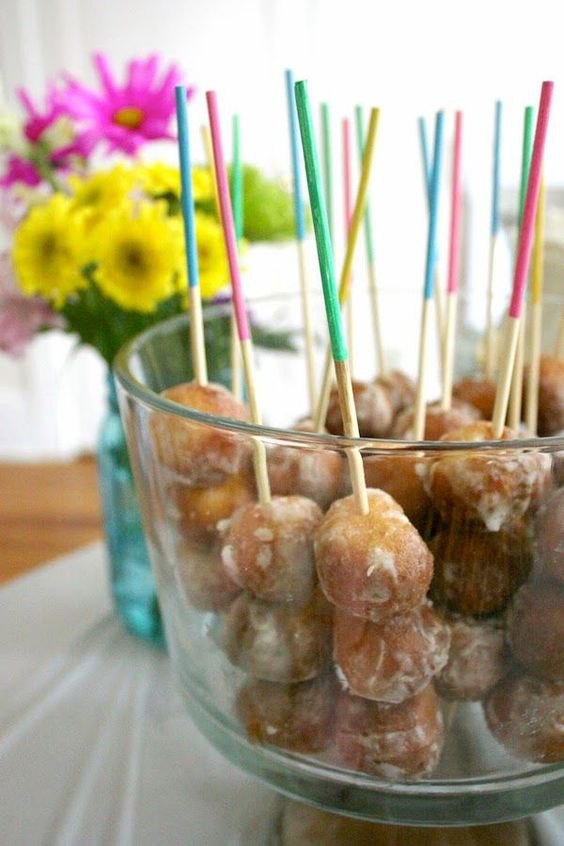 Fun donut outdoor accessories are all the rage now!
And if you're really feeling ambitious, whip up your own batch of donuts to delight your crowd!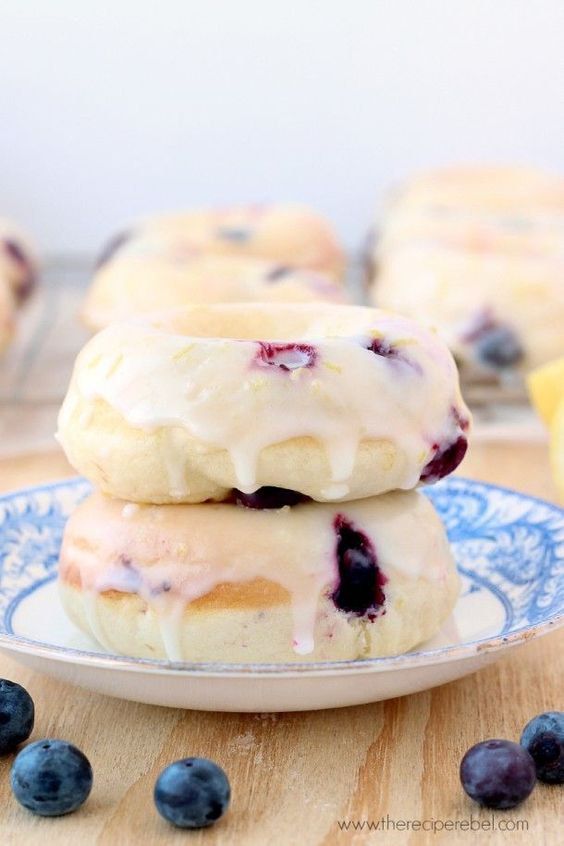 Baked Lemon Blueberry Donuts from the Recipe Rebel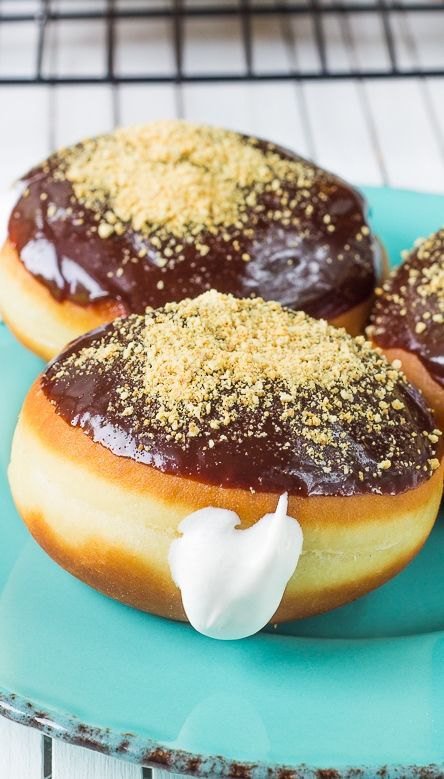 S'mores Donuts from Bake with Christina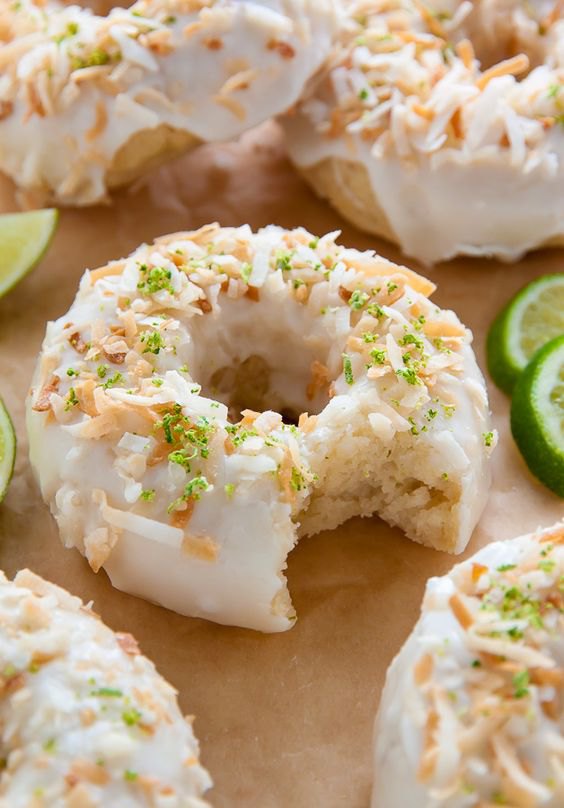 Key Lime Coconut Donuts from Baker by Nature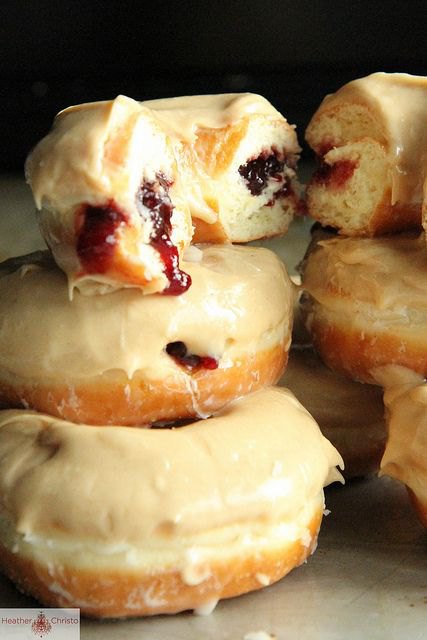 Peanut Butter and Jelly Donuts from Heather Christo

Baked Cinnamon Sugar Donuts from Creations by Kara
Who knew National Donut Day could be so fun and festive?  Be sure to check out your local donut shops for any freebies they may be offering today.  And enjoy!
Find more recipes, home decor, and entertaining ideas on my blog, Decor & More.