Spring is the perfect season to reassess your home decor and breathe new life into your spaces.  You have done your spring cleaning and organizing and are ready for a fresh approach.  So today I'm sharing some creative ways to bring the freshness of the outdoors into your home.
Incorporate live elements.  Earlier this week I shared some easy floral display ideas for your home.  But simple greenery or live plants will infuse healthy energy into your home.
Use natural textures.  Nubby sisal rugs, wicker accents, and wood decorative pieces are examples of invoking nature's textures into your space.
Embrace florals and botanicals.  Think throw pillows, wall decor, and even rugs with nature-inspired prints.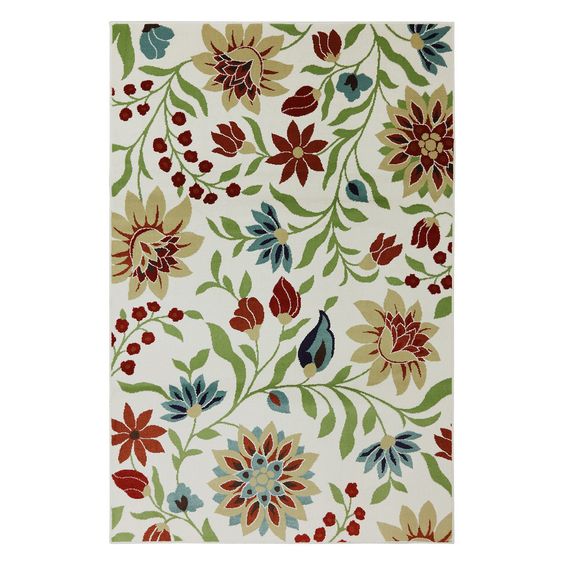 Mohawk Home Gazebo Capistrano indoor/outdoor rug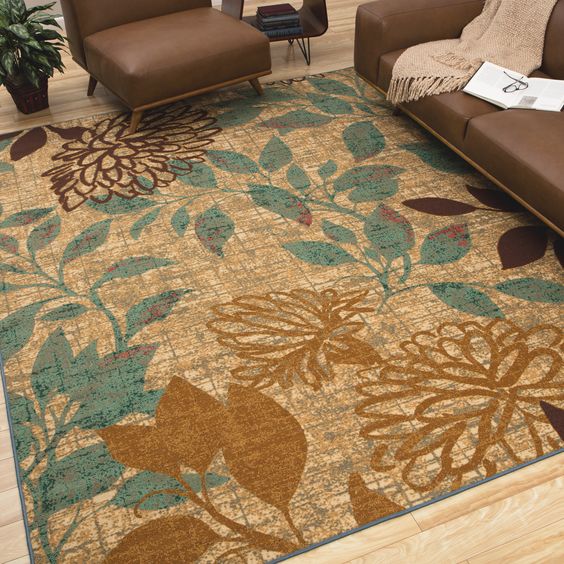 Mohawk Angelica Floral Indoor/Outdoor rug
Break the rules and blur the lines.  Between indoors and outdoors that is!  Get creative and bring that garden seat or wicker chair in off your patio to use in your family room.  Or take it a step further with brick pavers and swings.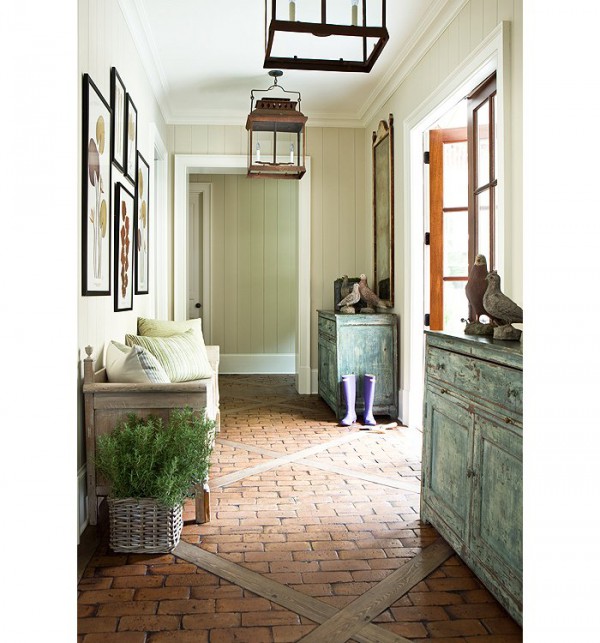 Amy D. Morris via One Kings Lane  
Whether it's just a few touches or you go for a bolder approach to bringing nature indoors, I hope you've found some inspiration here today.  How will you bring your outdoors in this season?
Find more home decor and DIY inspiration on my blog, Decor & More.