When I think about how I'd like to spend a lazy afternoon, I think about curling up with a good book under a blanket or quilt.  From sophisticated adult retreats to playful and cozy kid spaces, I've gathered some great ideas for creating a book nook in your home. Here are some brag-worthy book nooks that will inspire you to curl up with a good book.
Convert a Closet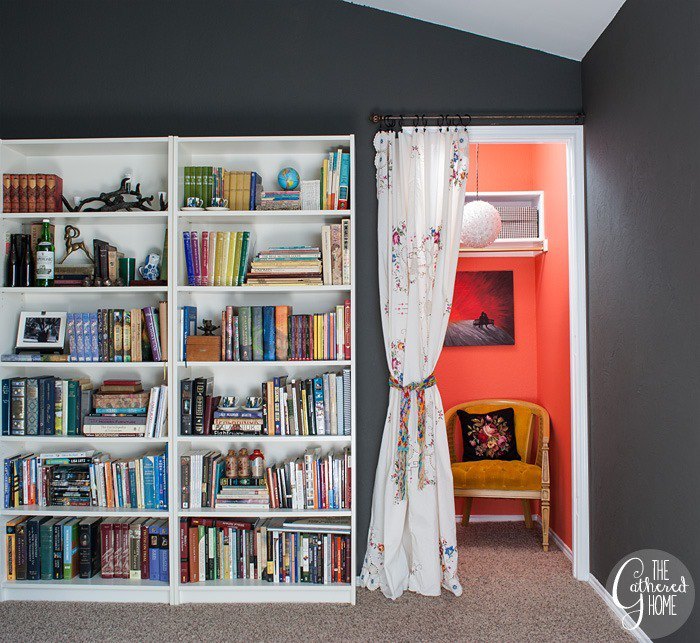 If you have an extra closet, you can create a quiet reading area there. The Gathered Home created a Bohemian-style reading nook out of an extra closet, by adding warm orange paint, a fun light fixture, and a comfy chair.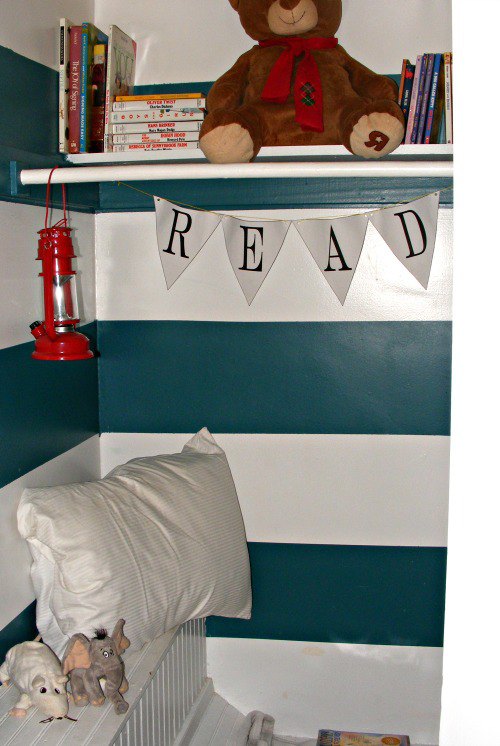 To create a kid-friendly book nook in an extra closet, Leigh Anne from Houseologie painted brightly colored stripes, hung a banner, and added a cute red lantern. And, of course, no book nook would be complete without a kid's favorite stuffed animals!
For tips on making your closets more organized, please see THIS POST.
Cozy Corner Book Nooks
Book nooks don't have to be separate spaces. If you don't have an extra closet to use as a book nook, all you need is the corner of a room.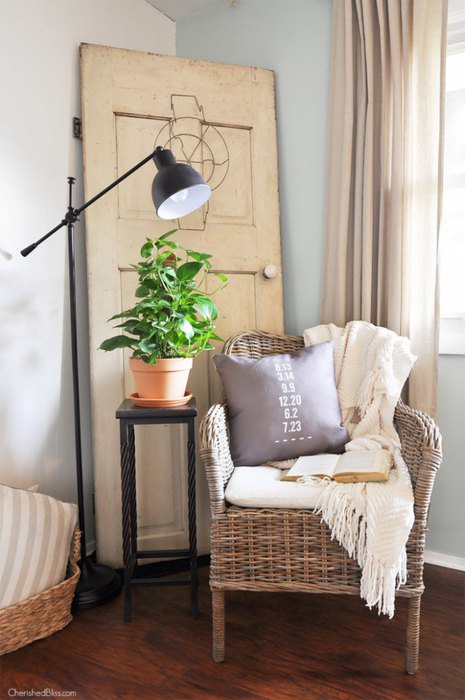 I love how Cherished Bliss created this farmhouse-style book nook with a repurposed door and comfy chair.
For tips on how to make your home more cozy, please see THIS POST.
For a more kid-friendly option, try adding shelves to a corner to keep books visible and within reach: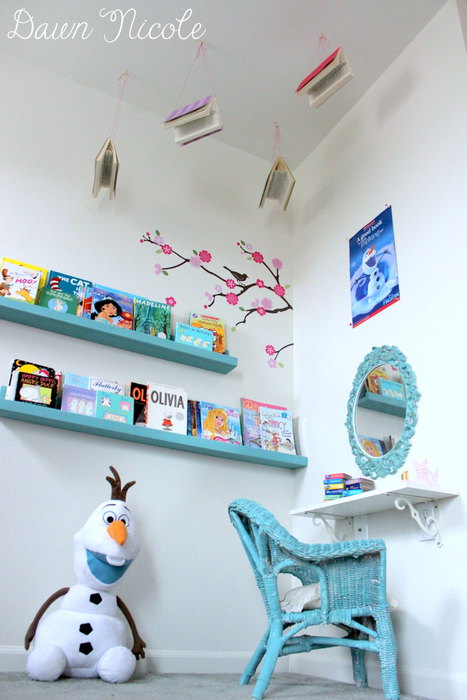 How cute is this book nook? I love the books hanging from the ceiling!
Add a rug to make the area extra cozy. This solar system rug is fun and may inspire a child to reach for the stars!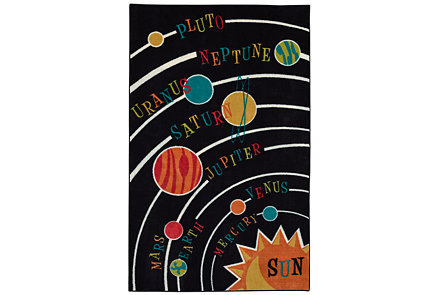 Or you could build a corner nook for a quiet reading space in another room.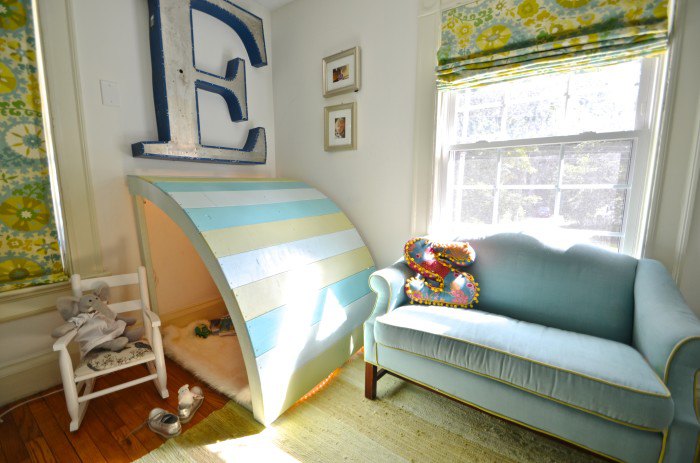 Charlotte from Ciburbanity built this kid-friendly book nook out of plywood. Her kids even helped paint it!
For ideas for rooms that serve double-duty, please see THIS POST.
Take It Outside
If you want to go all out – outdoors, that is – you could build a book nook for the back yard!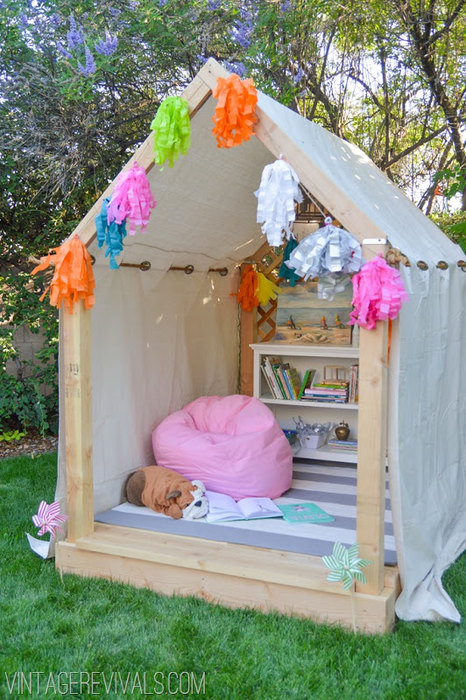 Isn't that adorable?  What kid wouldn't love that space?
Do you have a book nook in your home? How have you carved out a quiet space? We'd love for you to share in the comments!