I love a good vintage find. I shop at thrift stores, estate sales, and salvage yards, looking for good quality older pieces for our home. But there are some things I won't buy second-hand, such as upholstered pieces or anything else that's hard to clean. So, how do you decorate a home merging these old and new pieces? Today, I've got tips for blending old and new in your home.
(1) Start with your style.
In the dining room of our 1929 home, I have an old wooden chest of drawers, with vintage globes…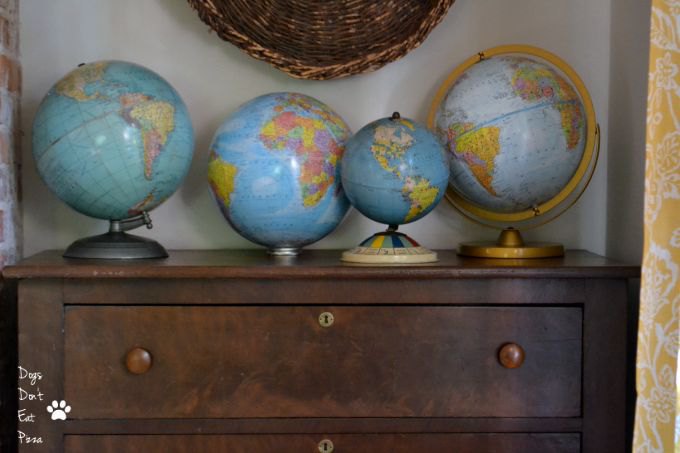 …an old dry sink, and a large, new industrial cabinet.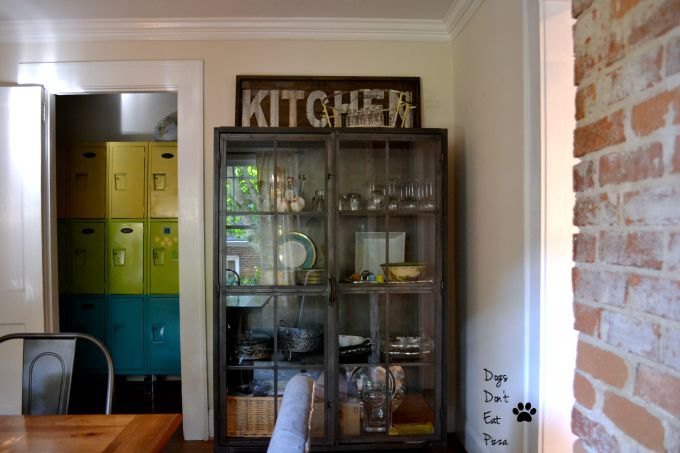 I have new chairs, but an old table.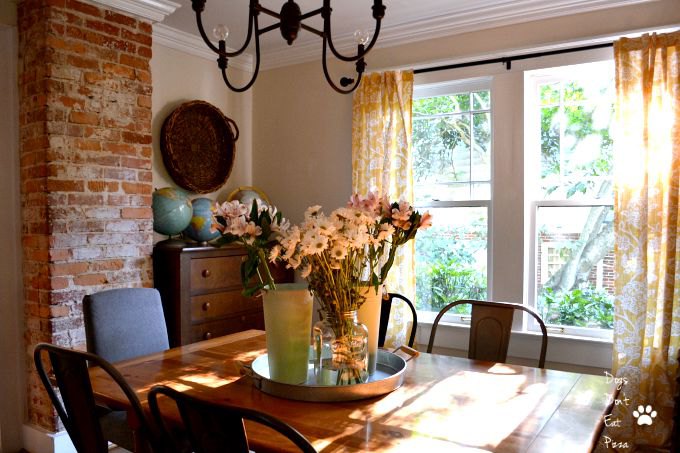 These pieces work together to create the rustic, industrial, farmhouse style I was going for.
Blending old and new isn't limited to just one style. You can take mid-century modern furniture and add it to a room of contemporary modern furniture and get a cohesive look. The key is to make sure the styles complement each other. Or, mix styles to create an eclectic look.
The key is to start with your style, then find old and new pieces that work together to create that style and feel in the room.
For ideas for inspiring vintage style, please see THIS POST.
(2) Add new touches to old pieces.
When I first got married, my husband had an older dining room set. We didn't have the budget to replace the set, so I decided to give the chairs a new look by recovering the seats.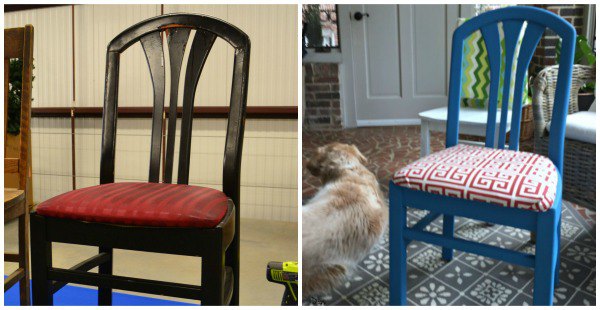 Recovering old chairs is a great way to give something old a new look. With dining chairs like this, you can unscrew the seat cushion to remove it from the frame. Choose a fun fabric and staple it around the cushion tightly and replace. You can also paint the frame a fun color!
Painting older pieces is another way to give a new look to a vintage piece.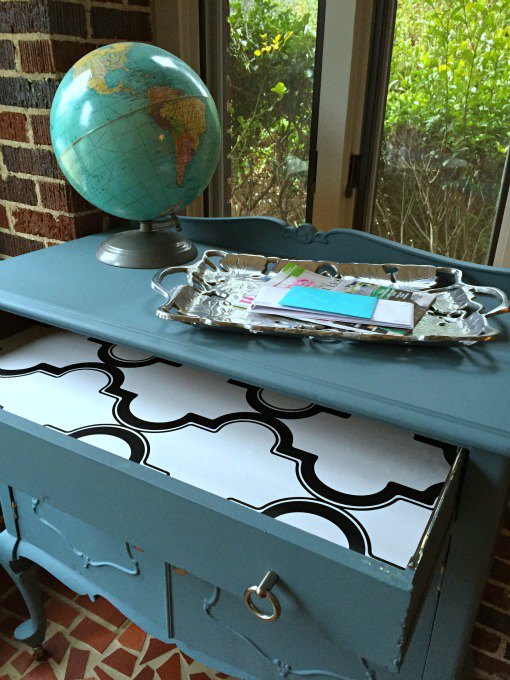 The chest in this photo was in rough shape when I bought it from a consignment store. I sanded down the peeling finish, painted it, and lined the drawers with removable wallpaper to give it a fresh look. This is an easy project that can be done in an afternoon or two!
Older wood furniture often can be refreshed by simply applying oil to the surface. If the surface is beyond repair, though, sanding it down and staining or painting it is a great way to give the piece new life.
For ideas for vintage decorating on a budget, please see THIS POST.
(3) Balance is the key.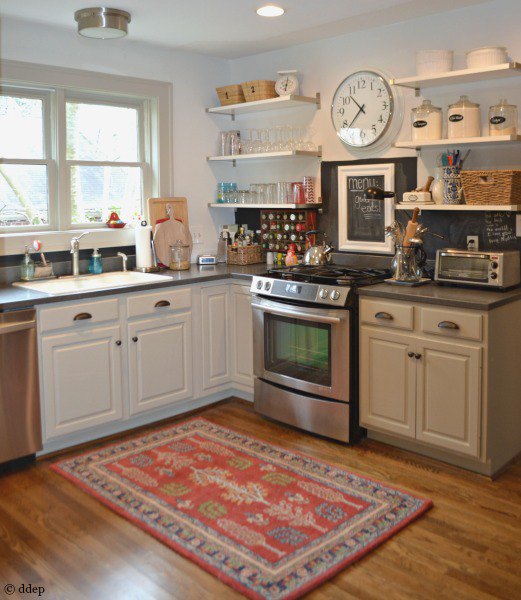 When a room incorporates too much old or vintage decor, it looks retro or even dated. Too much new decor, and it can look sterile. The key is to strike a balance between old and new.
In my kitchen, above, I have an old cast iron sink and a vintage Coke crate as a spice rack. But I have a new rug and new accessories, too. The balance is what creates the look – a refreshed space with vintage touches.
How do you blend old and new decor in your home?