It's the start of a brand new school year and that only means one thing: It's time to recreate your classroom with a splash of bright and vibrant colors! Although there are many things you can do to redesign your classroom, the addition of a new rug can be a centerpiece that can change the overall appearance. Looking into designs from Mohawk Home's selection of kid-friendly styles is one of the first ways you can begin your search to a new look! Because it's all about making sure your students are comfortable, it's important to look for a few of these characteristics when searching for a brand-new rug:
Is it bright and colorful? Appearance matters and there is no room for dull colors when it comes to a learning environment!
Is it soft? Kids should be comfortable when sitting on it. Soft material will help their bottoms stay cozy. (Tip: Look for nylon or protected fiber – many of the rugs from Mohawk Home are made with some type of soft fiber!)
 Is it durable? We try to create the most high-quality innovative rugs to meet your needs, so you can be stress-free!
Size? We have different sizes to meet every classrooms needs. Just make sure to pick the correct one!
Our Hopscotch rug from is a perfect way to splash a new classroom with bright and vibrant colors and give your students something fun to do when recess is rained out.
Our Delerus rug screams RICH and ENERGETIC with its trendy colors and playful pattern.  This rug will fit the needs of any classroom, so color coordination won't even be a problem for you!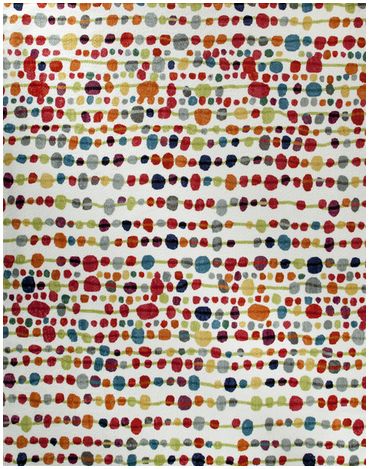 Here's an up-close look at its touchably soft fibers and vibrant color palette.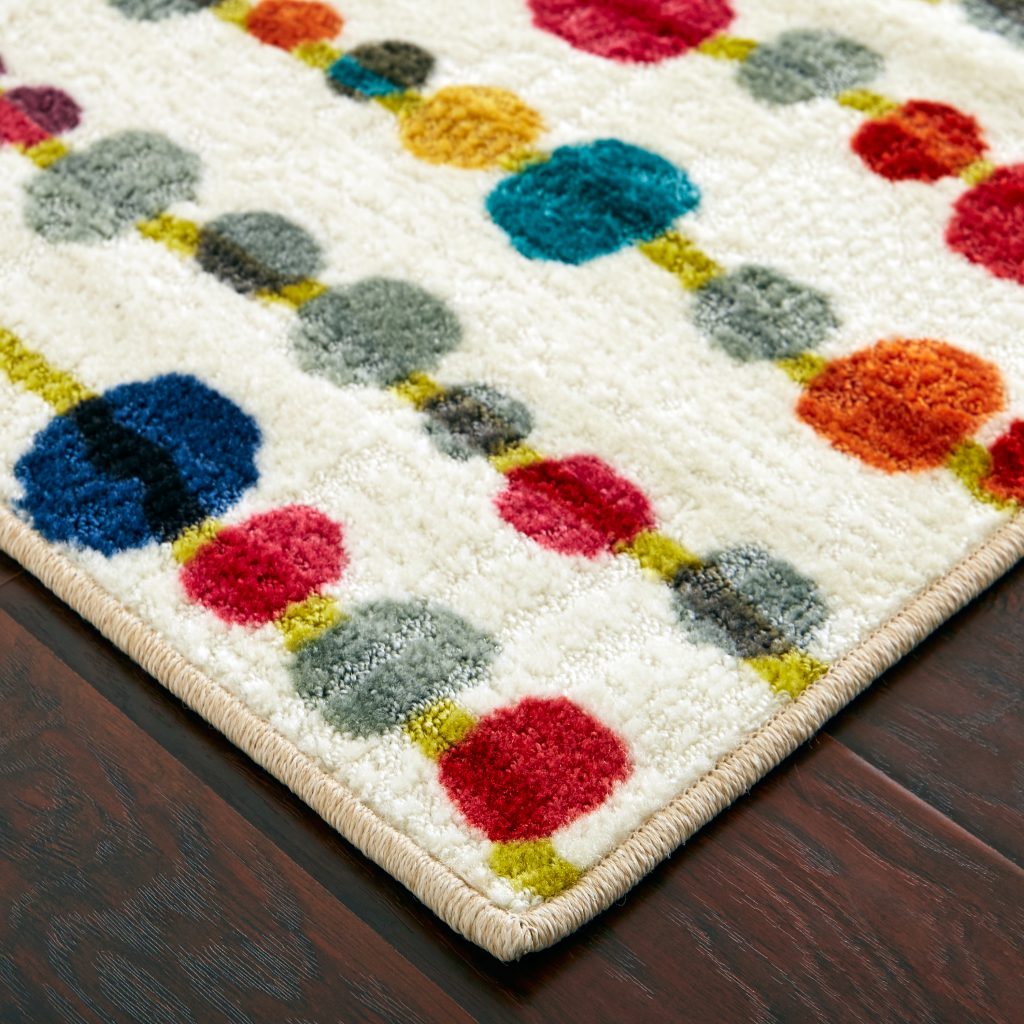 Isn't this area rug out of this world? Your little explorers will LOVE examining the planets of the solar system or just having a soft place to play or read. This rug is protected with Scotchguard, so any spills or messes can be easily and quickly cleaned up. Now that's what we call perfection!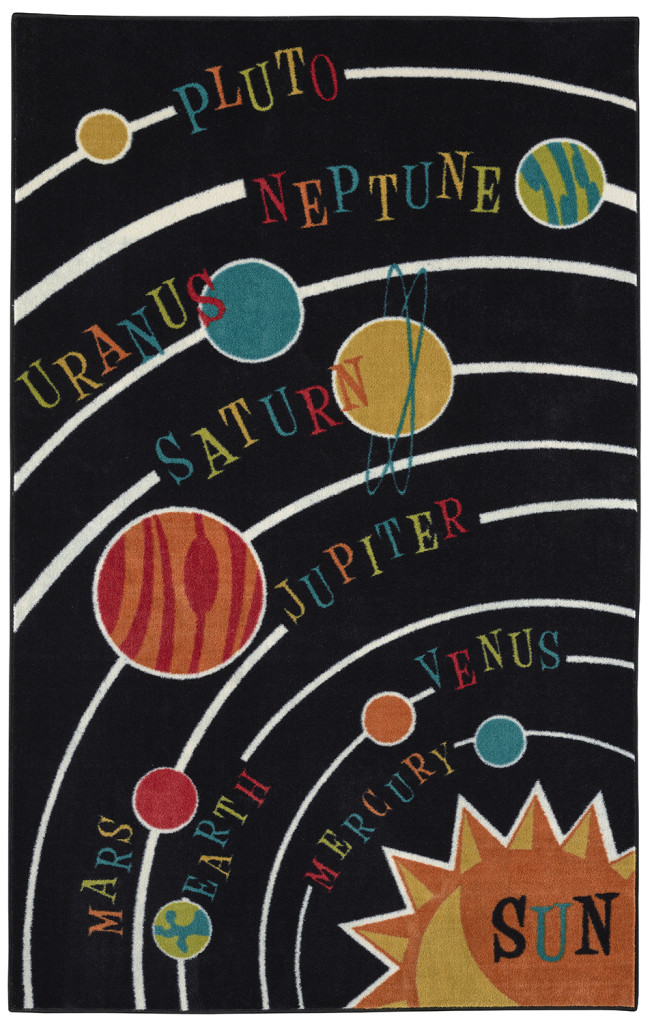 Finally, Mohawk Home's remnant squares are made from the world's top carpet styles and are an excellent tool for getting students to stay in their "spot" during class time. They are available at major online retailers, including Walmart and Overstock.com.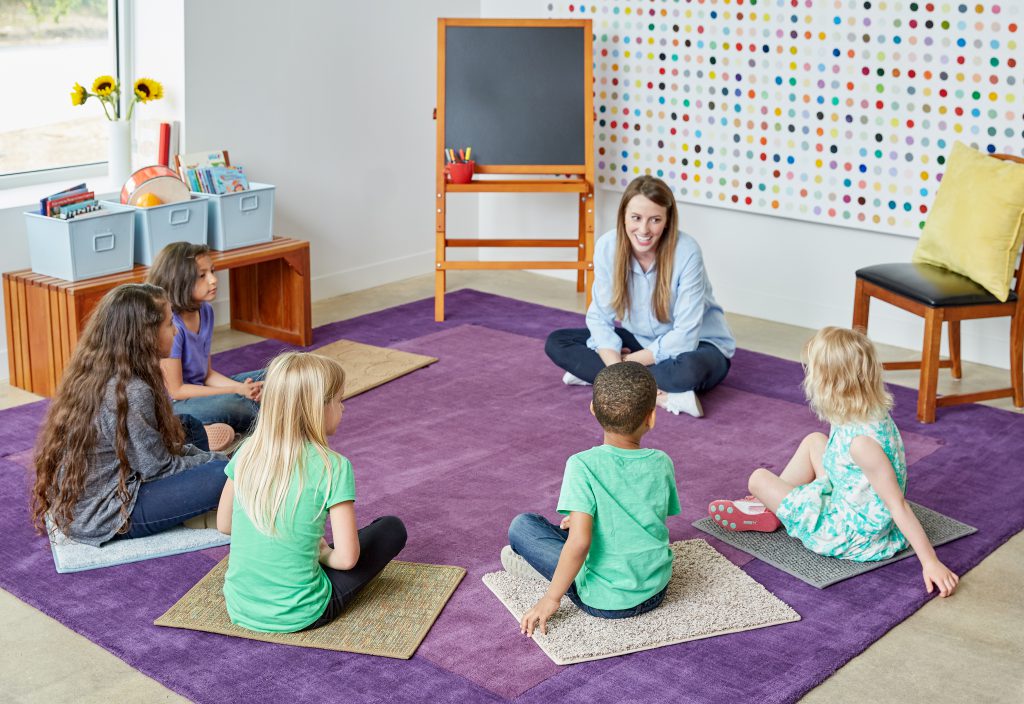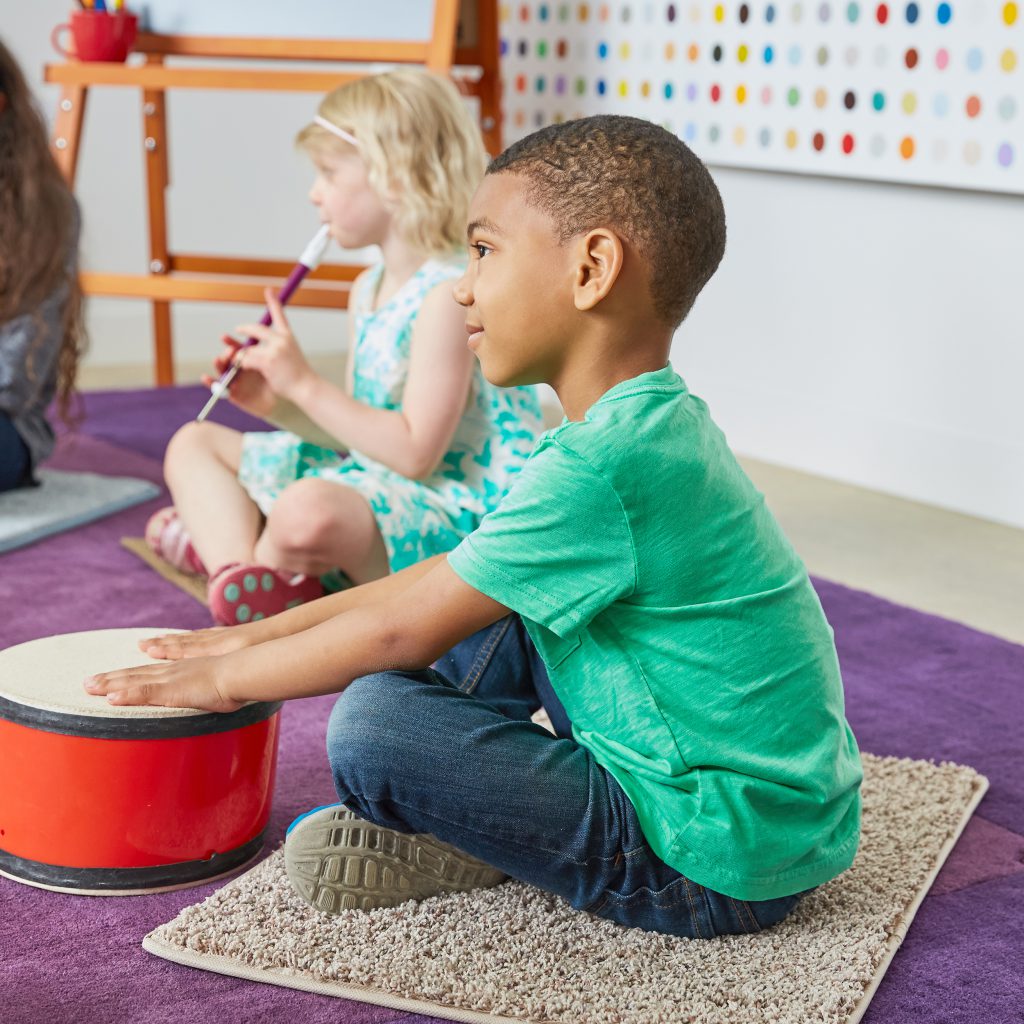 Looking for even more back to school inspiration? Check out Mohawk Home's 'Back to School' Pinterest board. (Pssst…we know those early mornings are tough after a relaxing summer, so we also compiled these grab-n-go breakfast ideas that take 5 minutes or less, too.) Now you're all set for another successful school year!