The right lighting can make all the difference in a room. We've all seen those rooms with a light fixture or chandelier that's too small or just dated. Adding drama to your space with the right chandelier is easy. Here are some examples for any design style.
Modern Chandeliers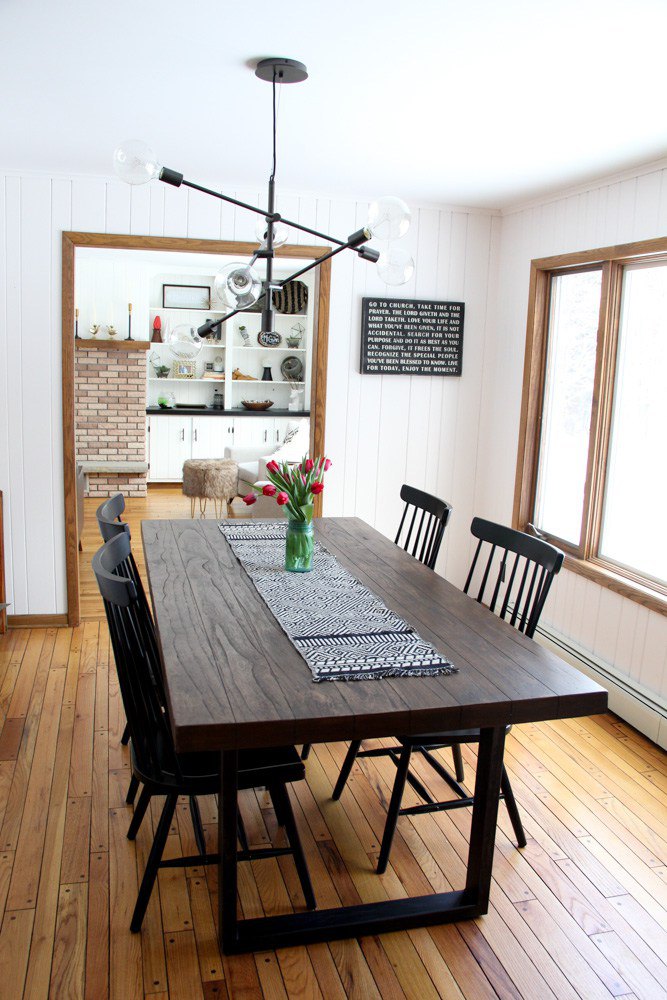 Without the chandelier in this room, the room would lean toward a more traditional style. But the addition of the modern black chandelier makes an industrial, contemporary statement. The globe-shaped bulbs add another modern element to this fixture.
If you prefer mid-century modern style, check out this dining room: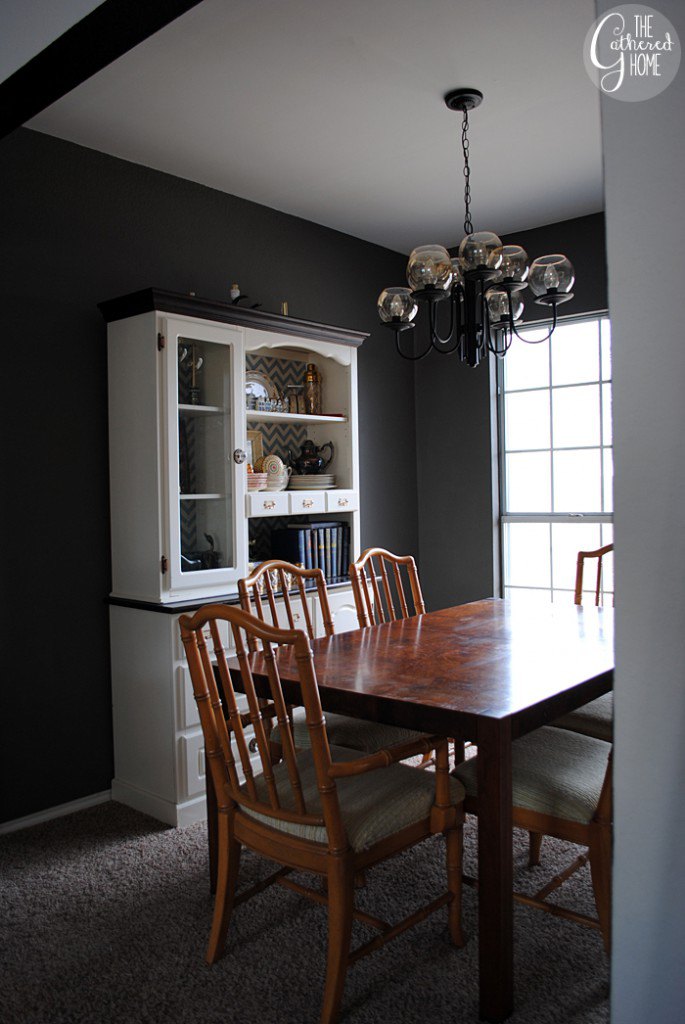 The furnishings are traditional, but the dark gray paint and the funky chandelier add dramatic mid-century modern elements to the room. Can you believe the chandelier was only $35 on Craig's List? Amazing find!
Traditional Chandeliers
Traditional doesn't have to mean formal or boring.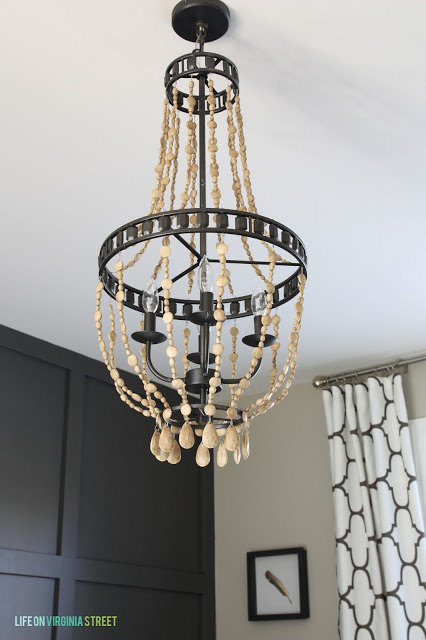 This chandelier started with brushed nickel hardware and faux jade beads that had a purple tint to them. A coat of chalk paint and wax turned it into a traditional, but casual, chandelier that fits perfectly in this dining room. The size of the fixture and the faux wooden beads make a dramatic statement in this room.
Glam Chandeliers
Maybe you are more a fan of crystal chandeliers.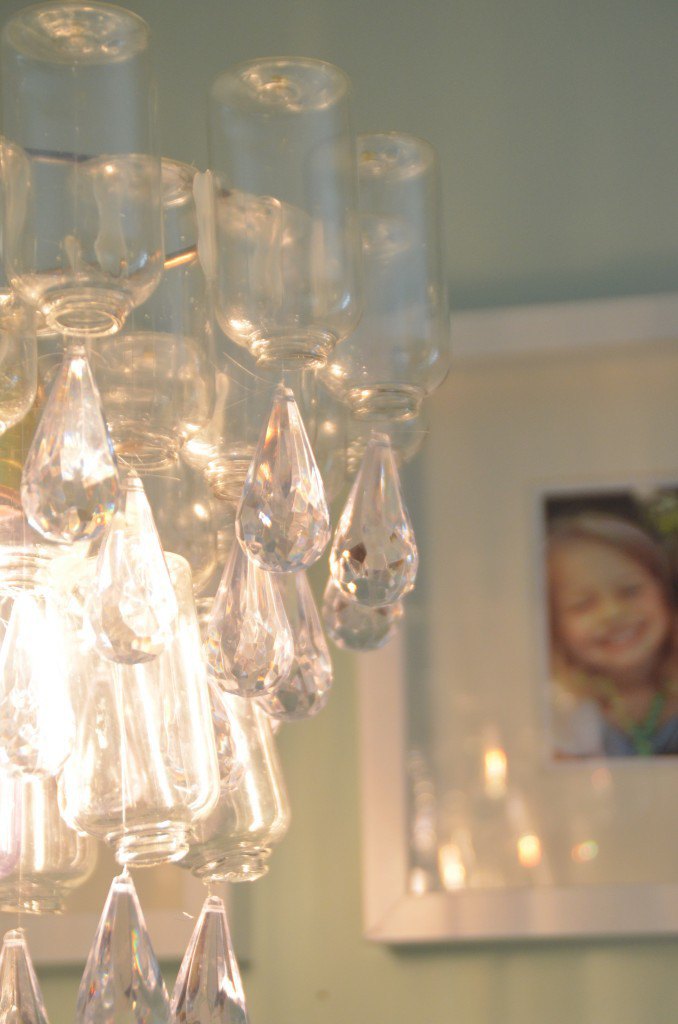 Yes, this chandelier has crystals, but is also made from dollar store bottles! You'd never know from the glow and sparkle it provides!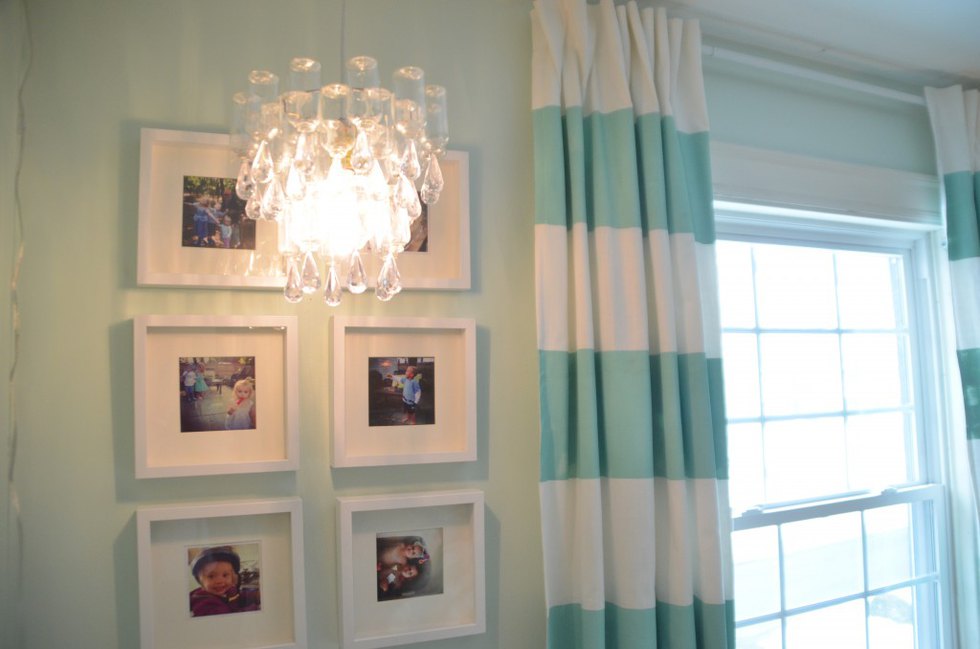 This chandelier proves you can DIY something dramatic and glamorous, without paying glamorous prices!
Rustic Chandeliers
Because chandeliers are often more formal, it's hard to find one in a rustic style.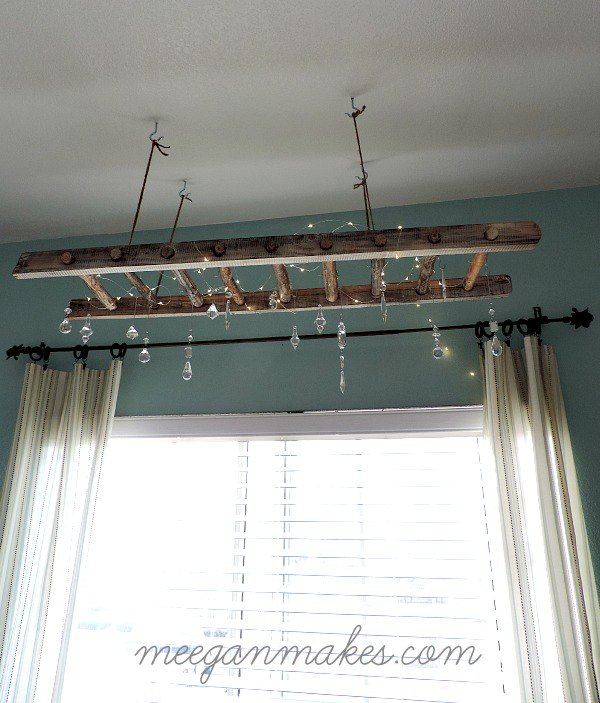 This ladder turned chandelier creates drama in a casual, rustic way. This would be perfect for a farmhouse-style dining room.
No matter what design style you prefer, there's a chandelier out there that will change the look and feel of your space. Whether you buy it or DIY it, adding the right lighting can create drama and style in your home.