The 4th of July is a special time of the year when friends and family gather for hamburgers, hotdogs, popsicles, apple pie, and to celebrate everything American, red, white, and blue. While these famous classics are hard to beat for a Fourth of July picnic, trying something new and breaking away from the norm is what Independence Day is all about!
Switch up the traditional hamburger on the grill for this delicious recipe featuring grilled pork chops and beef tenderloin filet with a cilantro pesto. A far cry from traditional, this recipe is sure to make its way into your guests' hearts and bellies.
When it comes to decorations, everyone is always looking for a way to reinvent the traditional picnic tablecloth; and what better way than a DIY American Flag burlap table runner. The perfect blend of patriotism and style to showcase a spread that is sure to impress!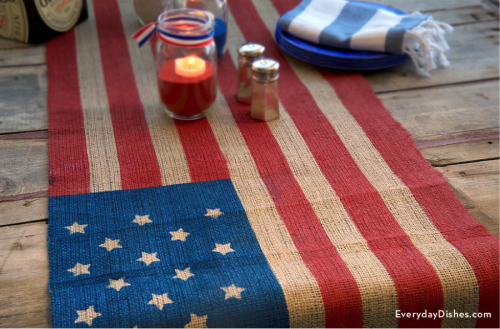 Of course, sometimes sticking to tradition is the best way to break away from the norm. Here at Mohawk Home, we chose to continue making our American Rug Craftsman Rugs in the U.S.; and what better way to display your American Pride than by featuring one of our beautiful rugs in your home, all year long!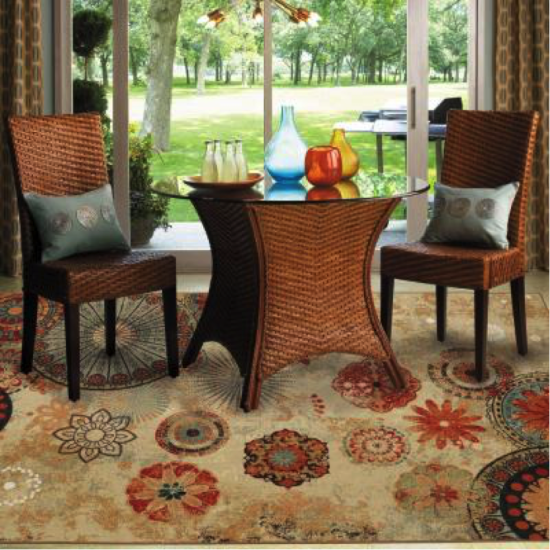 I hope everyone has a wonderful 4th of July weekend. God bless the USA!
* I am an employee of Mohawk Home *