These modern must-haves are perfect for any modern home, big or small, and are all under $30. We've found six essentials that can compliment any room in your home – some in multiple ways within your personal style and home décor.
These Fretwork Border panels (sale, $20-24) add that perfect finishing touch to a modern, yet elegant, living room or bedroom. The contrasting design on the sheer cotton adds light and warmth in various modern colors.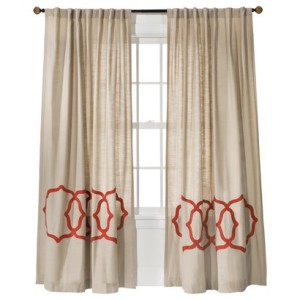 A statement pillow can be easily added to a modern sofa, armchair or bed. This embroidered chevron pillow ($17) incorporates the trendy and modern chevron print in a simplistic way, which allows it to coordinate well with almost any modern print or look. Being that it's cream with accents of gray, it can be matched with any color – orange, lime, black, and yellow – these would also look great on a white piece along with solid-colored pillows or below a modern yet colorful print to add that pop of color.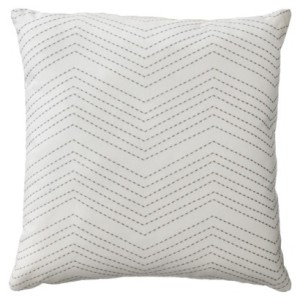 The magnetic shelf at West Elm ($15) comes in stainless or white metal to match your modern design. These are great for a mudroom, entryway, home office or even kitchen. Just imagine your modern kitchen with these topped with spices, décor or cooking essentials with recipes, notes, shipping lists and measuring spoons hanging below.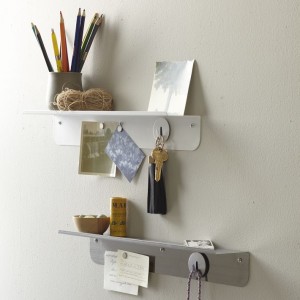 Modern accents like candles can be lined up in a row or one alone can be used as a simple piece centered on a modern coffee table. Less is more and minimal is modern. Of course, these modern candles by Illume ($26) are modern-looking, luxuriously-scented, clean-burning and crafted by hand from hall-natural, food-grade ingredients.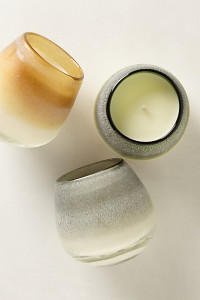 In a modern home, conversation starters in, on and around a living room table include anything to do with Instagram. Enjoy the first Instagram book ($13) created from 200 lo-fi photographs directly from Instagram showcasing life's simplest pleasures.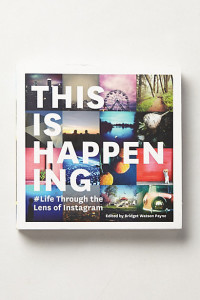 A scatter rug is a great way to add a modern and functional piece to an entryway, kitchen, bath or small hallway. The Mohawk Home La Scalla print scatter rug (sale, $22) is functional and modern, and perfect for the home.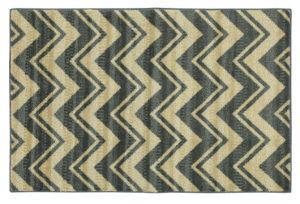 What's your modern style?
Written by:
Christina Holt, Writer/Teacher- Mommy Loves Coffee