For apartment dwellers, some of the greatest challenges can be designing a space with enough storage, that still feels clean and open. Check out these brilliant ideas to make the most of your small space.
1. Create your own entry with a bookcase
Most small apartments don't have formal entries or mud rooms. Create your own landing space for keys and bags by repurposing a bookshelf with baskets.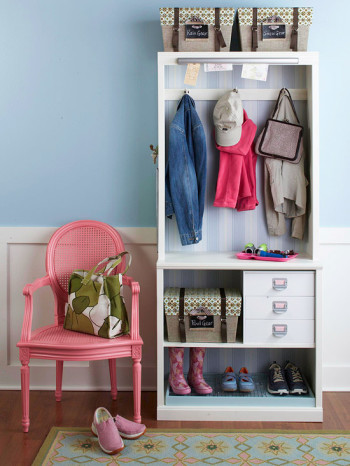 2. Use clear furniture
Lucite chairs and glass tables allow light to filter through, and make your space feel visually larger. Opt for clear furniture where possible to maximize the visual space in your home.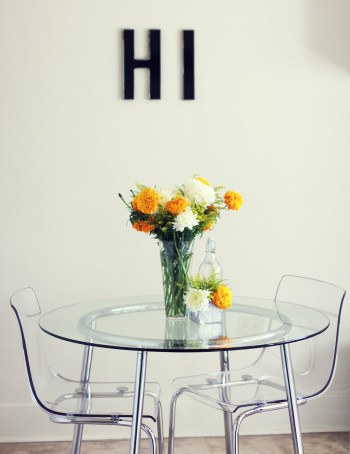 3. Use furniture that does double duty
When you're limited on the amount of furniture you can use, every piece needs to do double duty. Opt for a daybed that doubles as a place for guest to sleep, or use two ottomans instead of a coffee table, so they double as extra seating when you're entertaining.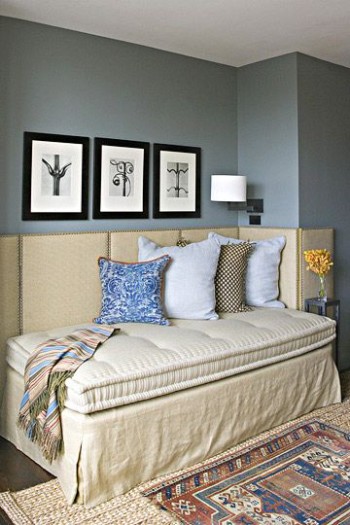 4. Maximize vertical storage space
Don't forget to use vertical space! Build shelves up a wall, or just use organizers to create double the storage in each square foot.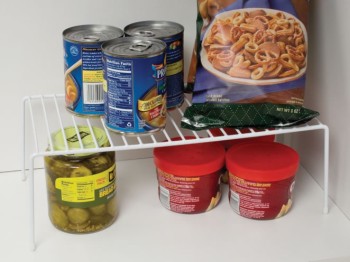 5. Buy small-scale furniture that fits the space
Keep your furniture within the scale of your home. If it's a small room, an huge overstuffed sofa will exacerbate the problem. Opt for small-scale furniture that helps the room feel balanced and comfortable.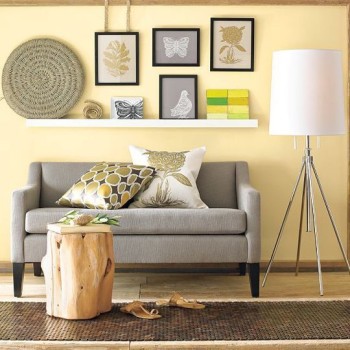 Yes, with a little intentional living and careful thought, you can have a beautiful, comfortable space in a small apartment or a tiny house! What's your favorite tip for living in a small home?
Written By: Kelly Marzka 
Home Blogger | View Along The Way