We can't get enough fruit these days… all of our favorites are at their best right now, so I'm keeping lots of fresh fruit handy and branching out to try new fruit recipes, too.  Seasonal fruit has multitudes of health benefits, from vitamins to antioxidants to hydration.   There's no better time to add fruit into your family's diet.  Today I'm sharing 10 tasty fruit recipes to expand your horizons this summer.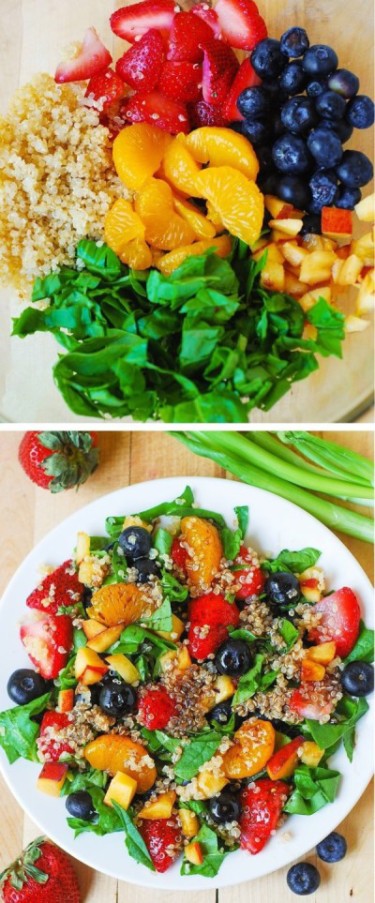 Quinoa spinach salad with berries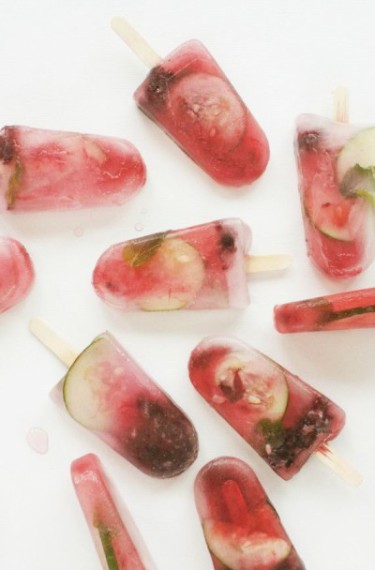 Blackberry Cucumber Mint popsicles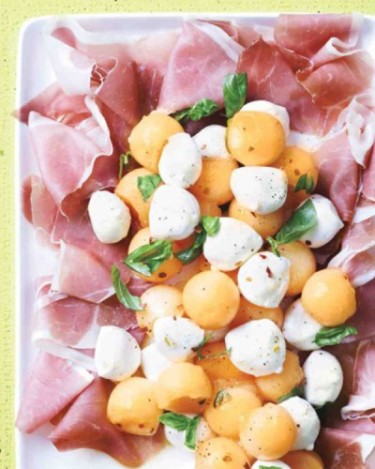 Cantaloupe Mozzarella & Prosciutto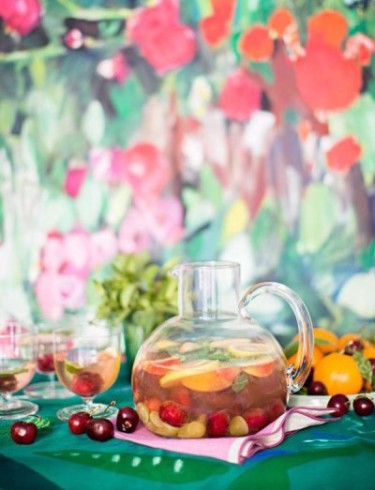 White Summer Fruit sangria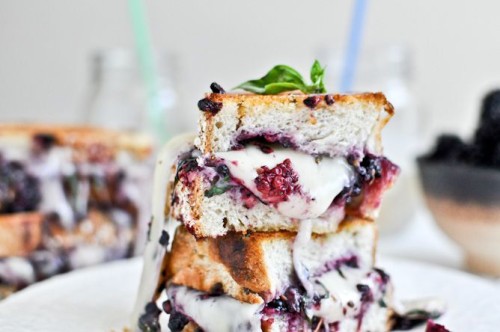 Grilled Fontina Blackberry Basil smash sandwiches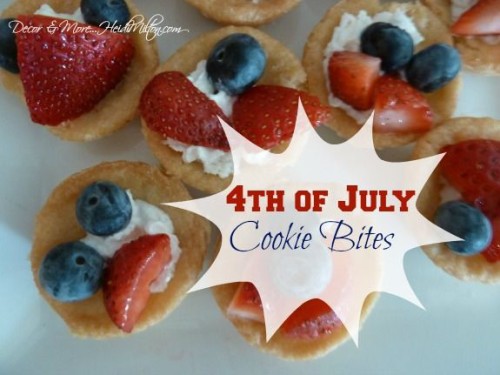 4th of July Cookie Bites
Ready to hit the market for some fresh fruit?  Treat your families and yourself!  Enjoy the deliciousness of summer fruit, friends.
Find more home inspiration and recipes on my blog, Decor & More.