Washing off the dirt, grime and stress of a long day with a steamy, hot bath or shower is one of the simplest ways to unwind and set your mind at ease.  Just as you strive to create a stress free zone in your bedroom, your bathroom should also be an oasis to escape from the stress of the day.  Check out our list of some of our favorite must have products and set the scene for your own in house private spa retreat… no appointments required!
St. Ives Even & Bright Pink Lemon & Mandarin Orange Scrub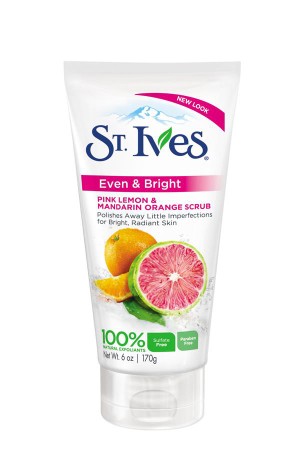 Not only does this sweet stuff smell delicious, but its tiny beads sloth off dull skin and reveal a brighter complexion instantly.  And at less than $5, this drug store staple just can't be beat.
Bernard Jensen's Body Brush Natural Bristi Brush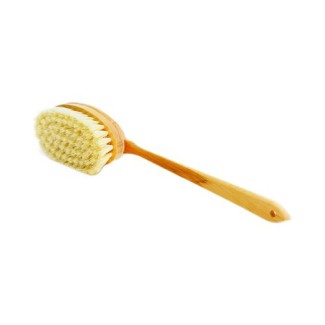 With stunning celebrities with lust worthy complexions like Miranda Kerr avidly touting the brilliance of body brushing, we knew we had to investigate.  If you're unfamiliar with body brushing, the basics include gliding a natural, preferably vegan, body brush over dry skin prior to bathing on a daily basis.  Brush toward the heart and in a counter clockwise circular motion over the stomach, but avoid the face.  Expect to see beautiful benefits that extend beyond skin deep, including tightened skin, diminished cellulite, a natural glow and improved lymphatic flow to aid in detoxification.  After all, your skin is your body's largest organ.  Not to mention, it feels pretty good too.  Consider us sold!
Avanti Premier Silver Block Monogram Egyptian Cotton Bath Towels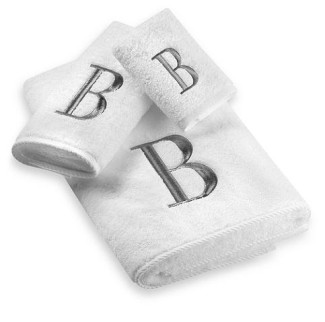 These 100% Egyptian Cotton monogram bath towels just look luxurious!  Buy a few to leave out on display and compliment your other supply of grey or white bath towels or snuggle up in style with one of these deluxe drying mates after a steamy, hot bath.
Dr. Teal's Epsom Salt Soaking Solution Soothe & Sleep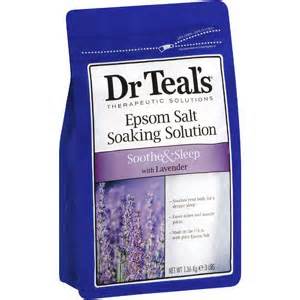 Whether a hard work out or a grueling day at the grind has your body crying for a break, reach no further than this calming Epsom salt blend to soothe your aching muscles and relax your tired mind.  The tranquil combination of lavender essence and magnesium sulfate makes this one a win-win for mind and body balance.
Voluspa Japonica 3 Wick Candle Baltic Amber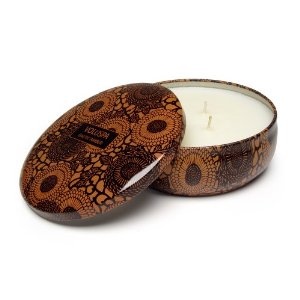 With so many candles out there in every scent and at every price, it can be hard to select the right one that actually delivers its promise of a gracefully scenting your space.  After first stumbling upon Voluspa candles at a local boutique here in Northwest Georgia, I fell in love with the lavish scents and ornate tins.  Crafted with hand-poured coconut wax and cotton wicks that ensure a clean burn, this brand of candles will not disappoint.
Josie Maran 100 percent Pure Argan Oil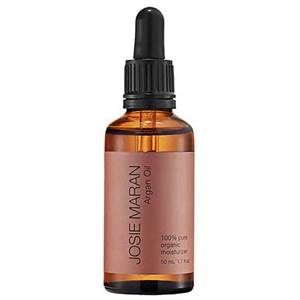 While definitely not a bargain buy, the transforming after effects of this sought after potion from Josie Maran prove it's worth the investment.  A naturally hydrating nectar, this lightweight oil is ideal to treat skin, hair and nails.  Organically grown in Morocco, this oil has natural antiaging, healing and conditioning properties making it a must have multitasker, that is even proven to improve the condition of acne prone skin.
Aztec Secret Indian Healing Clay Deep Pore Cleansing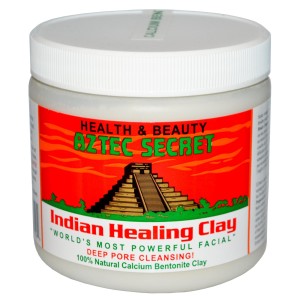 Free of all additives, fragrances and animal products, this stuff is about as pure as it comes.  Made of 100% natural calcium bentonite clay, mix the powder with water or diluted apple cider vinegar to form a green paste, apply to the face and wait for the pulsating magic to begin (yes, we meant pulsating).  With a massive cult following of men and women alike who credit their newly clear skin to this no frills product, it's earned a spot amongst one of the most affordable and best kept beauty secrets around.  You're welcome.
Champneys Oriental Opulence Bubble Heaven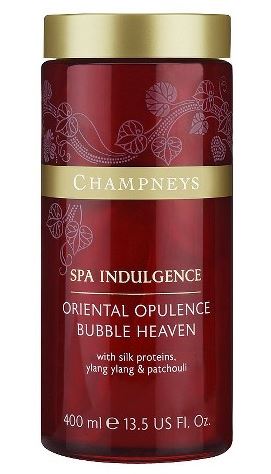 These elegant looking glass jars of Champneys Bubble Heaven are a jacuzzi side staple in my house.  The formula, enriched with skin soothing silk proteins, is so rich that you only need a spoonful for luscious, frothy bubbles.  Not to mention the collection of scents available is divine!
The Body Shop Vitamin E Body Butter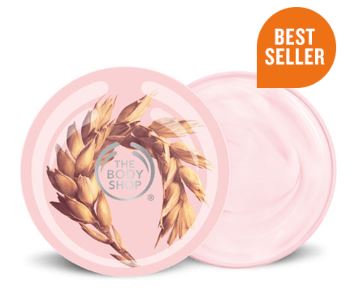 This bestselling body butter from The Body Shop is made with antioxidant rich Vitamin E to help protect your skin from environmental damage.  Ingredients like community fair trade cocoa butter and shea butter help to boost skin's moisture for up to 24 hours.  And last but definitely not least, its subtle scent of tea-rose has us reaching to reapply every chance we get!
Mohawk Home Facet Bath Rug Collection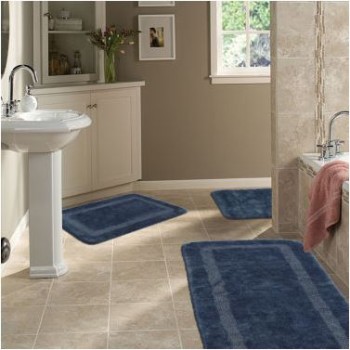 To add the right finishing touch to your heavenly haven, be sure to incorporate a plush bath mat or two, made with high quality fibers designed to withstand moisture and a skid resistant back.  We love the colors options and thick pile height of our Facet Bath Rug Collection, available at JCPenney.com.  Our favorite hues of the collection are the spa like French Blue (as seen below), velvety Merlot and rich Charcoal.
 How do you make your home bath as inviting as a spa?  Let us know some of your favorite spa and bath products that help you and your family feel like a million bucks!  We'd love to hear from you!