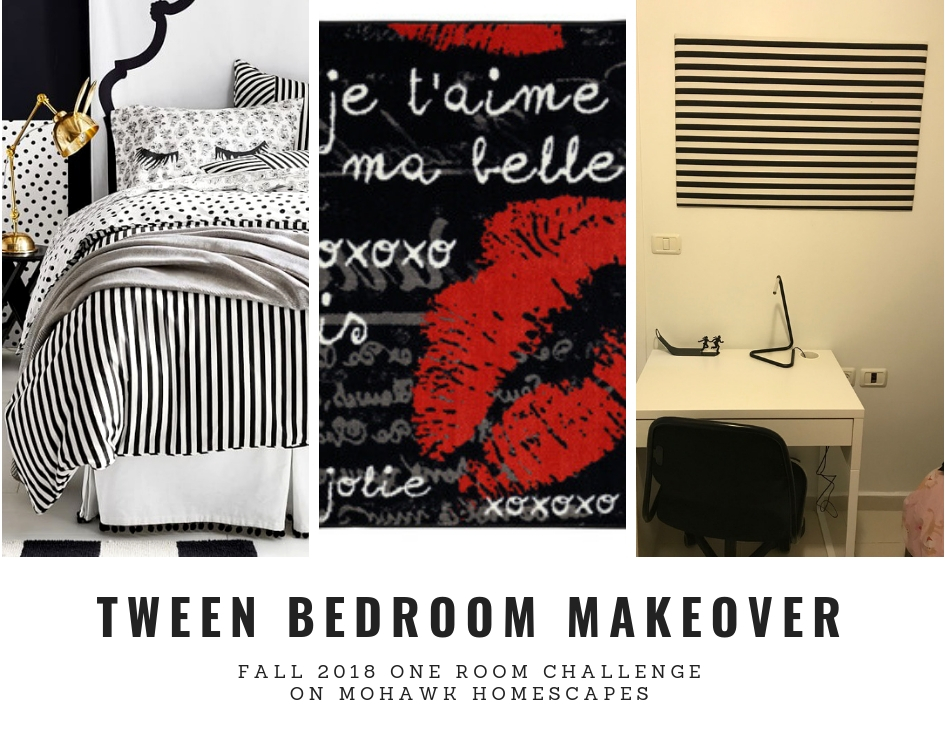 They don't call this a challenge for nothing. This past week of my Fall 2018 One Room Challenge was a rollercoaster ride of emotions. Actually, it was more like a series of unfortunate events starting off early in the week with our handyman and IKEA furniture.
As a reminder of what happened in week 4, we bought a white desk, a black chair, a new shoe rack, and a pair of black drapes from IKEA. On Monday, I left the handyman to it and disappeared into my bedroom to get some work done; I try my best not to hover during this process since I realize how this can be annoying when people are working. About an hour in, I decided to come out and check on the progress, only to discover that he had moved on to another piece of furniture and abandoned the desk. Apparently, the box didn't contain all of the necessary screws for the desk, so he couldn't finish it.
This is always my nightmare when it comes to IKEA furniture. You try to save money so you don't pay for delivery or the extra fee to have an IKEA technician come and build your furniture. You may drive home with boxes up to your nose and wedged into every crevice of your car, but you feel smug and happy because you saved some money. I'm personally not handy enough to build anything myself, but our handyman is much cheaper than the IKEA technician. Despite all the money-saving strategies, if you don't use the IKEA technician and your box of furniture has pieces missing, you're in trouble. In our scenario, the handyman didn't have the right screws, so he couldn't finish building the desk. This isn't a problem for an IKEA technician because they would have multiple screws that fit all of their furniture, either in their toolbox or in their IKEA branded truck.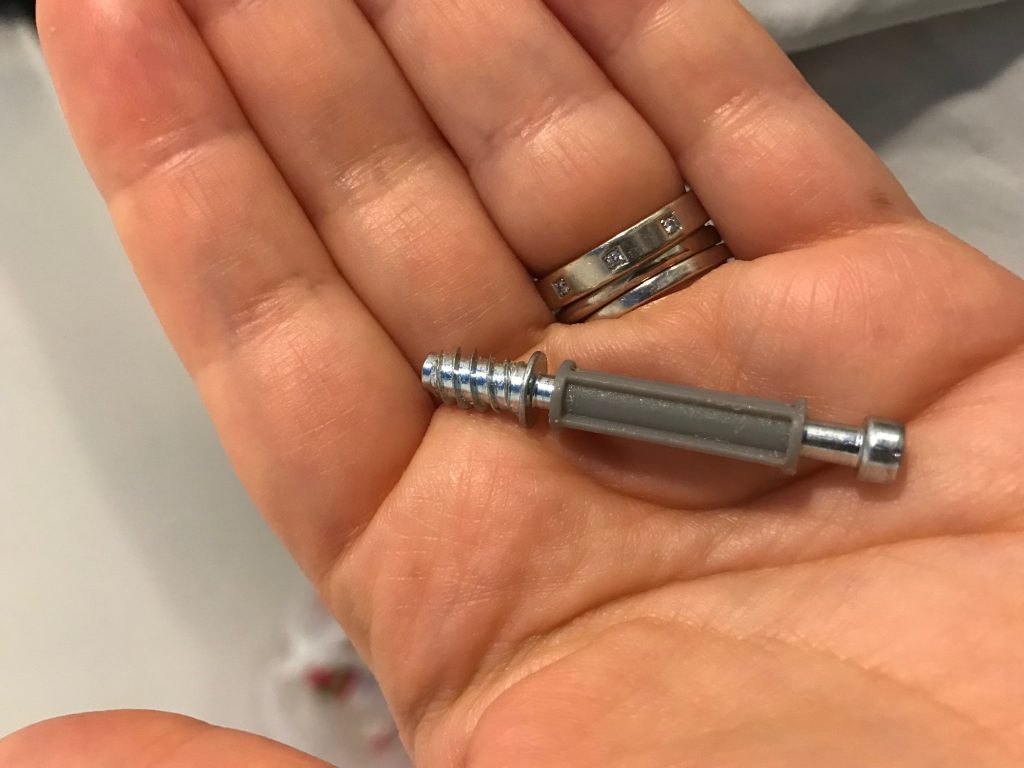 We had to send our handyman home since he couldn't finish the job that day. The bigger problem was that the closest IKEA is literally an hour away from our house and I was not about to go on an extra trip. With limited options, my husband and I left the kids with our babysitter and drove over to the local hardware store. I wanted to bring the screw we needed with us but that was before my 7-year-old decided to play with it, initiating its disappearance into the Bermuda Triangle behind our bed and radiator. Fortunately, I had taken a picture of the screw before she lost it and found a match at the hardware store. Unfortunately for us, our handyman decided to go on a week-long tropical vacation shortly after the unfinished job, so I had to search for a new handyman to finish building the furniture and hang all the artwork, mirrors, curtains, hooks and pinboard.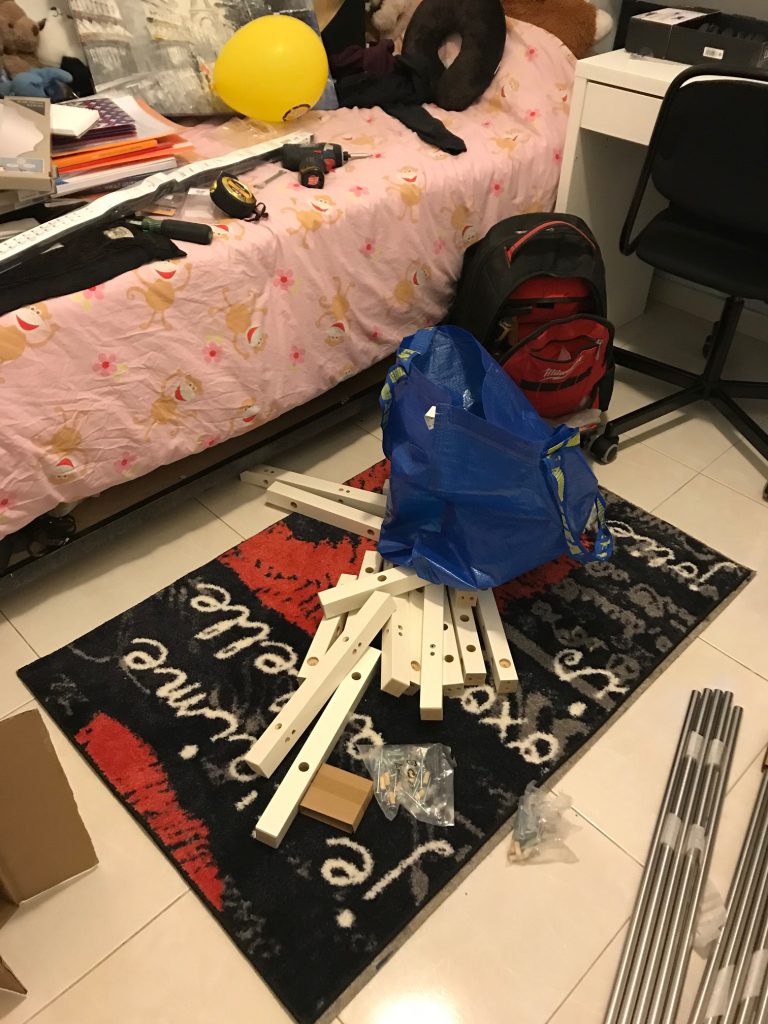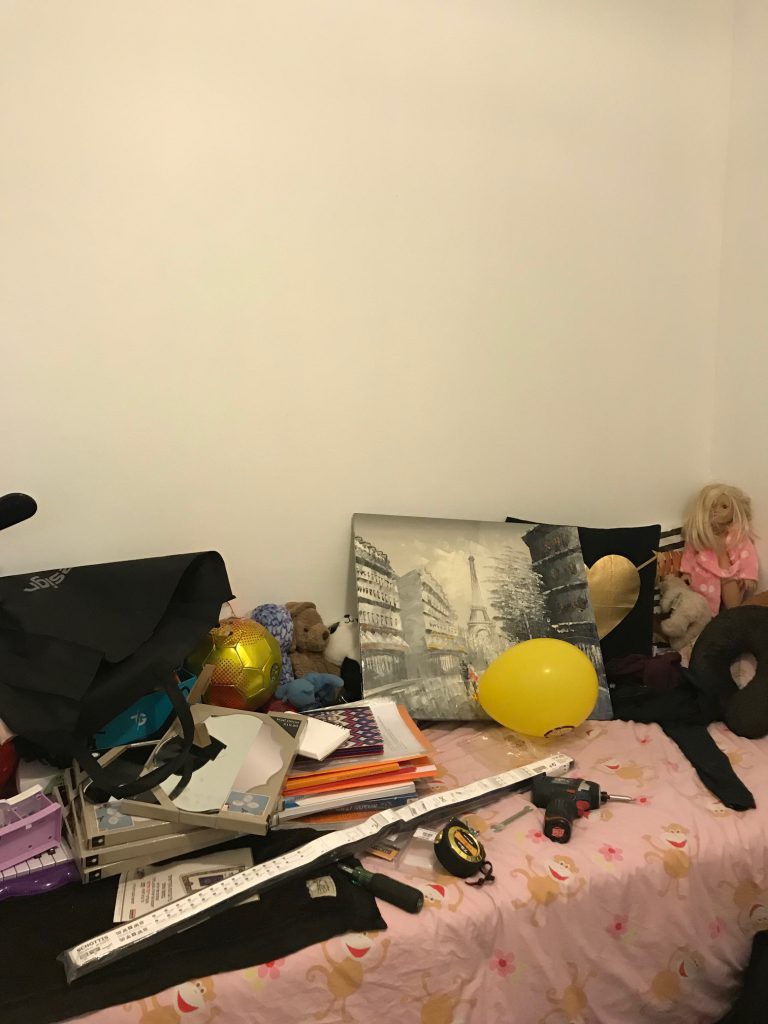 As if this wasn't enough drama, I had to simultaneously deal with shipping issues from Amazon. The skateboard stand I ordered from China had made it to the country, but having it delivered to our home became more and more of an issue. For some reason, scheduling the delivery became a huge hassle. We went back and forth multiple times with the delivery company and I never missed UPS as much as I did throughout that process! I would have given anything to see those brown trucks rolling around my neighborhood with the drivers in uniform, even in snowy weather. As the week trudged along with me biting my nails down to the quick from nerves, my husband sent me a text message that the package finally arrived at his office. And so, the final piece for Jordan's tween bedroom makeover was in my possession.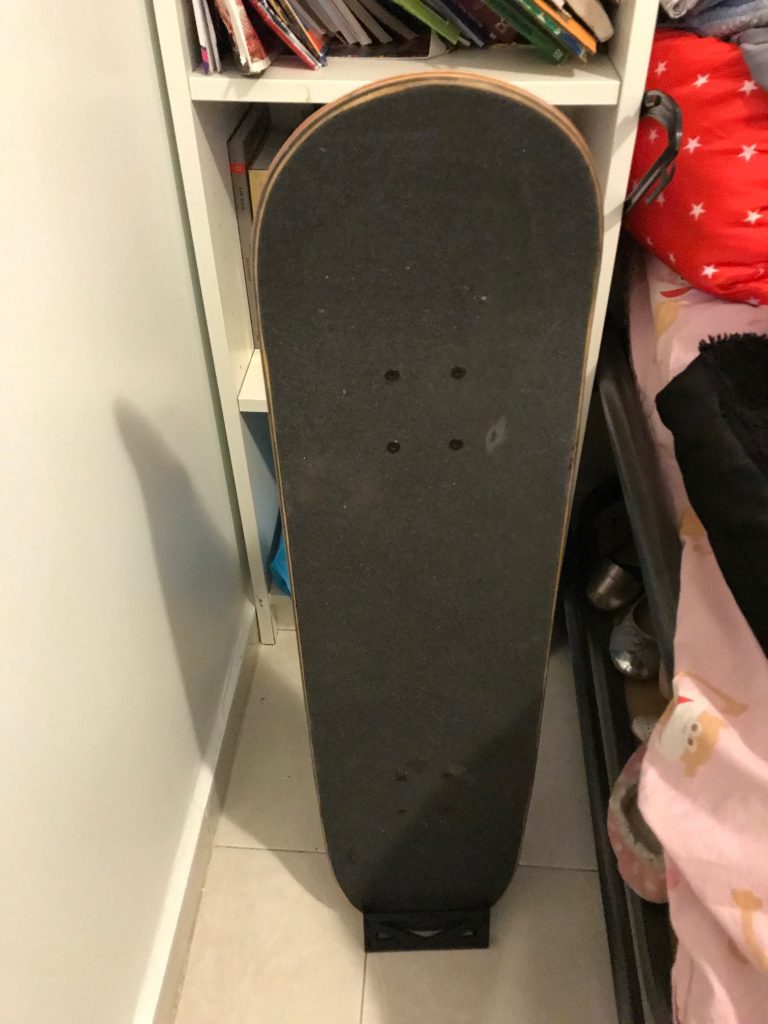 I did a happy dance while unboxing Jordan's new bedding from Pottery Barn. This summer, I fell in love with the Emily and Meritt collection on Pottery Barn Teens. There's just something so elegant yet whimsical about their Cabana Stripe bedding collection. I love the pillowcases with the closed eyelashes so much; I can't wait to make her bed next week before the final reveal!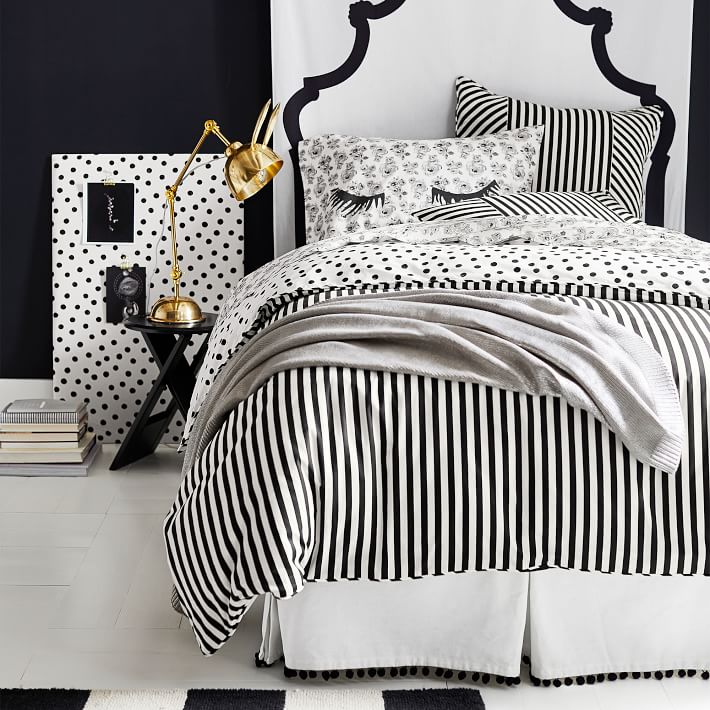 I also bought Pottery Barn's black and white stripe pinboard, which I hung over her desk. I really like that she has an area of her bedroom dedicated to schoolwork. Getting her to actually do her homework in her room will just be a challenge for another day.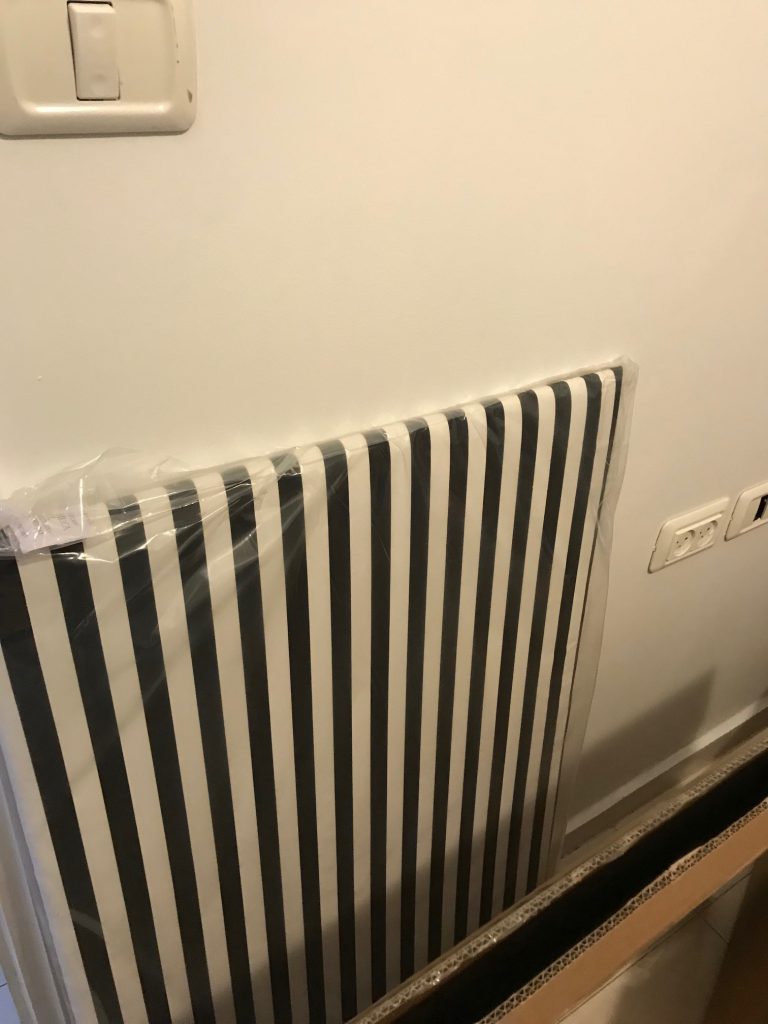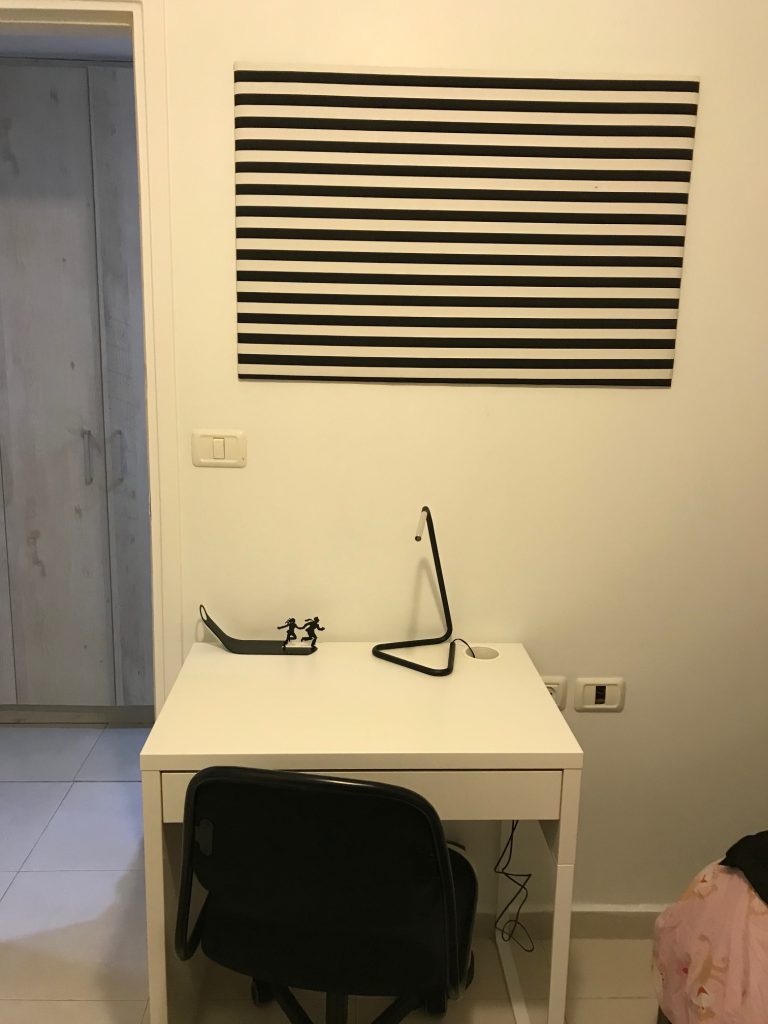 Next week is week six and the big reveal! I can't wait to share Jordan's complete tween bedroom makeover, along with the list of amazing products I used from brands including Mohawk Home, Pottery Barn, Wayfair, IKEA and more!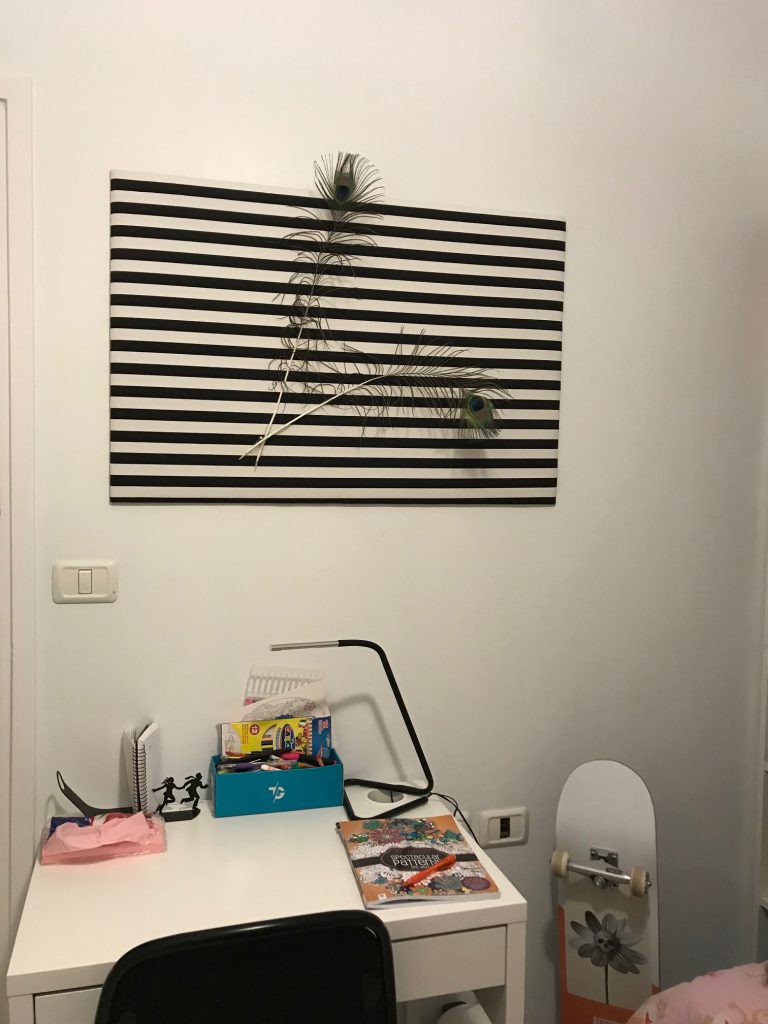 To recap the past five weeks of One Room Challenge blog posts, check out week 1, week 2, week 3 and week 4.
There are also some incredible One Room Challenge participants this year.
Check out Wednesday's group here and the roundup for Thursday's participants here.
Come back to Homescapes next Thursday for Week 6 and the final reveal of my Fall 2018 One Room Challenge tween bedroom makeover.