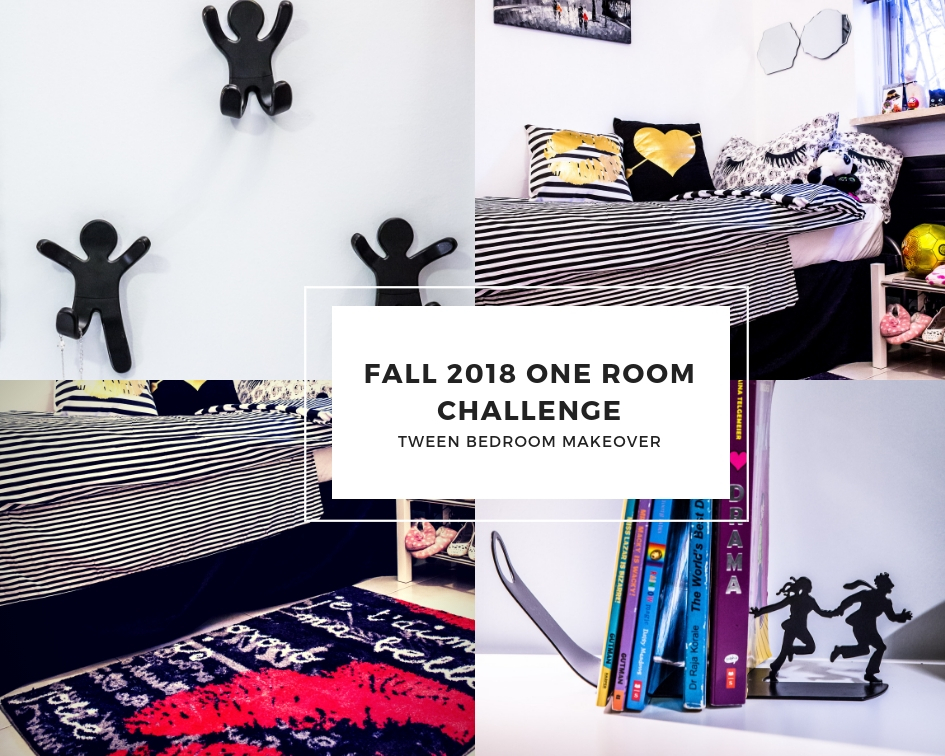 It didn't really hit me that I made it to the end of my very first One Room Challenge until I watched my amazing photographer, Laura, lay down on the floor to get a better angle. It's done! After six weeks of construction, painting, shopping, furniture building, unboxing, and organizing, I've managed to convert a baby boy's nursery into a beautiful black and white bedroom for my tween.
Without further ado, here's Jordan's tween bedroom makeover.
Before: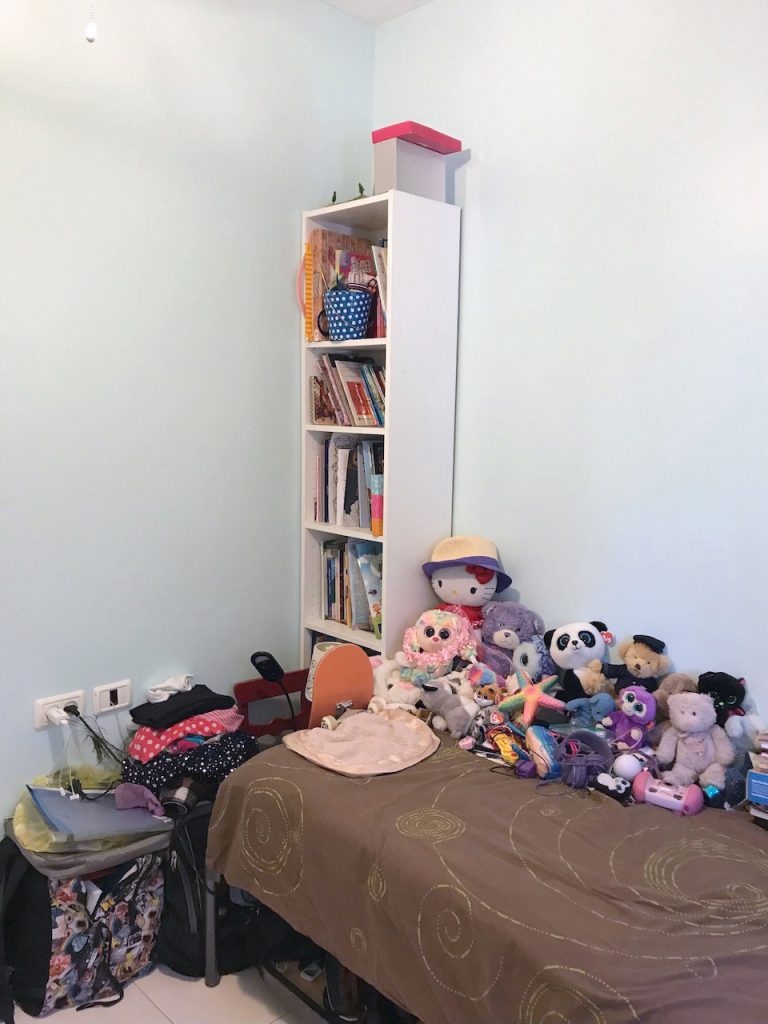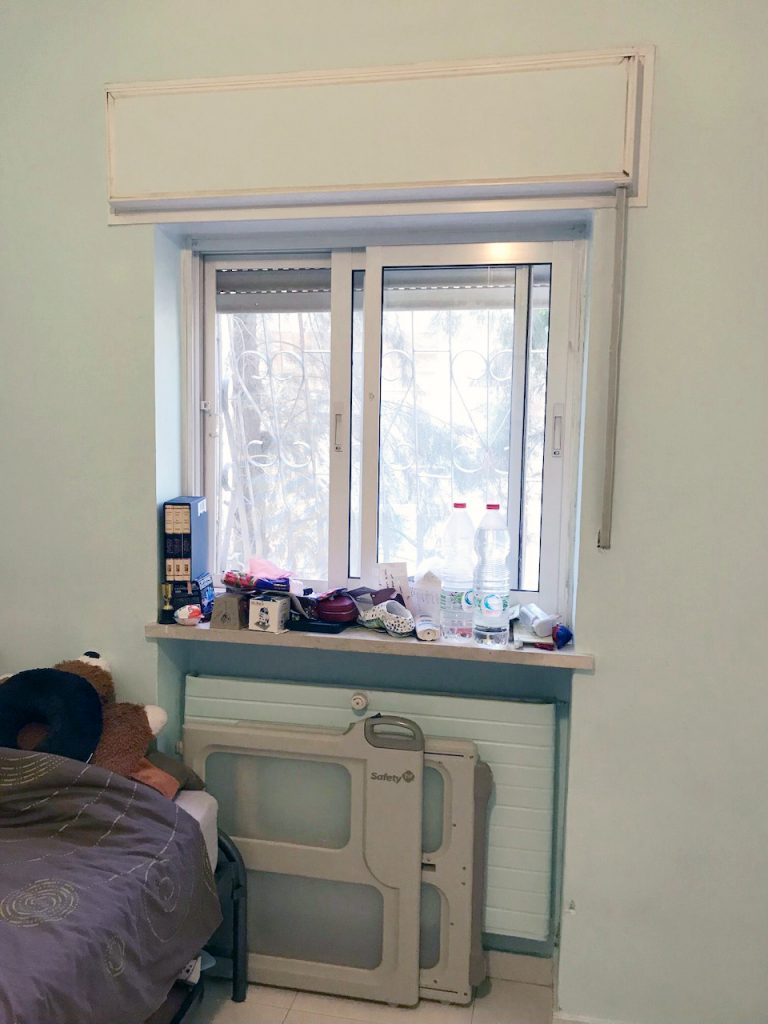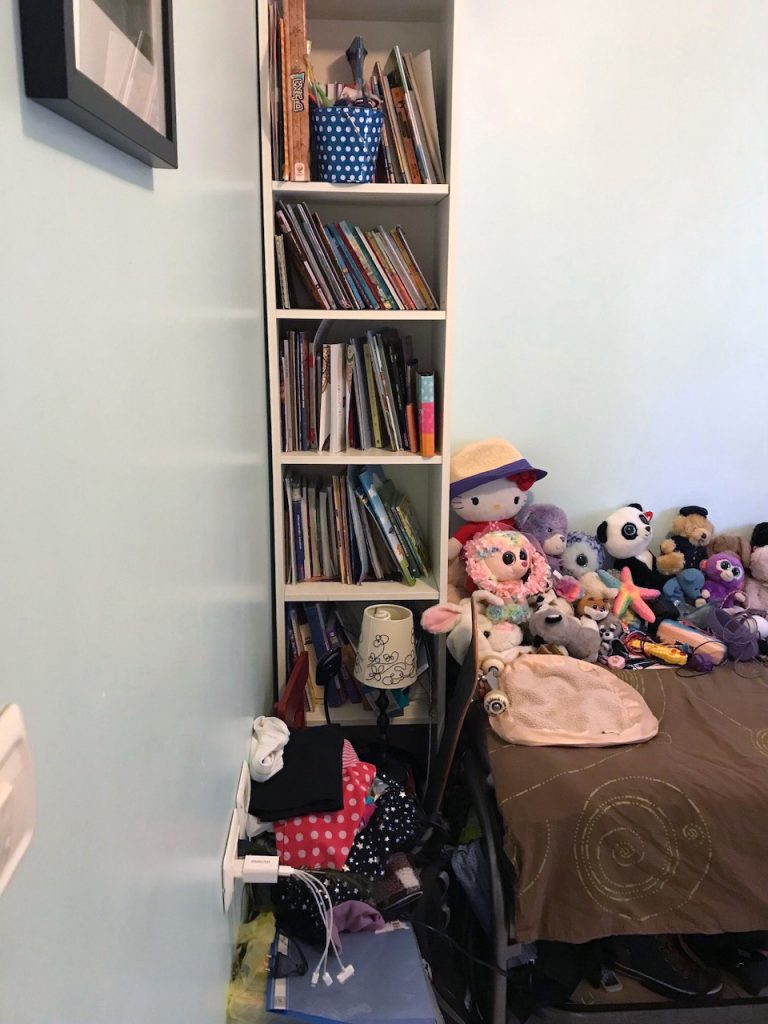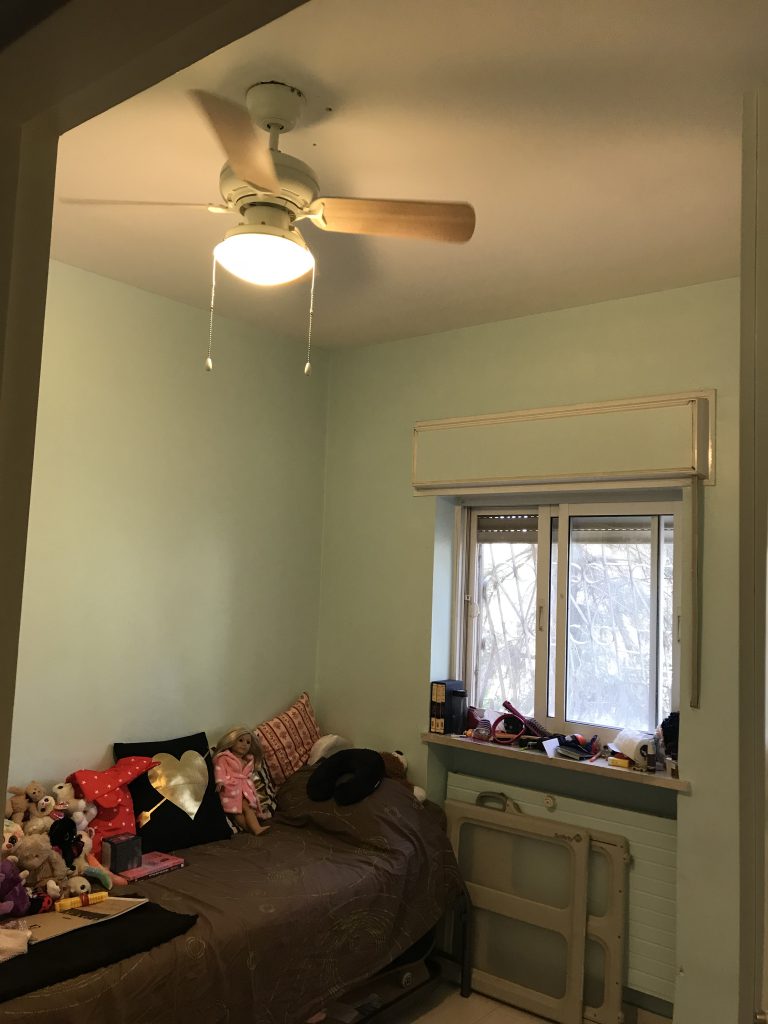 After: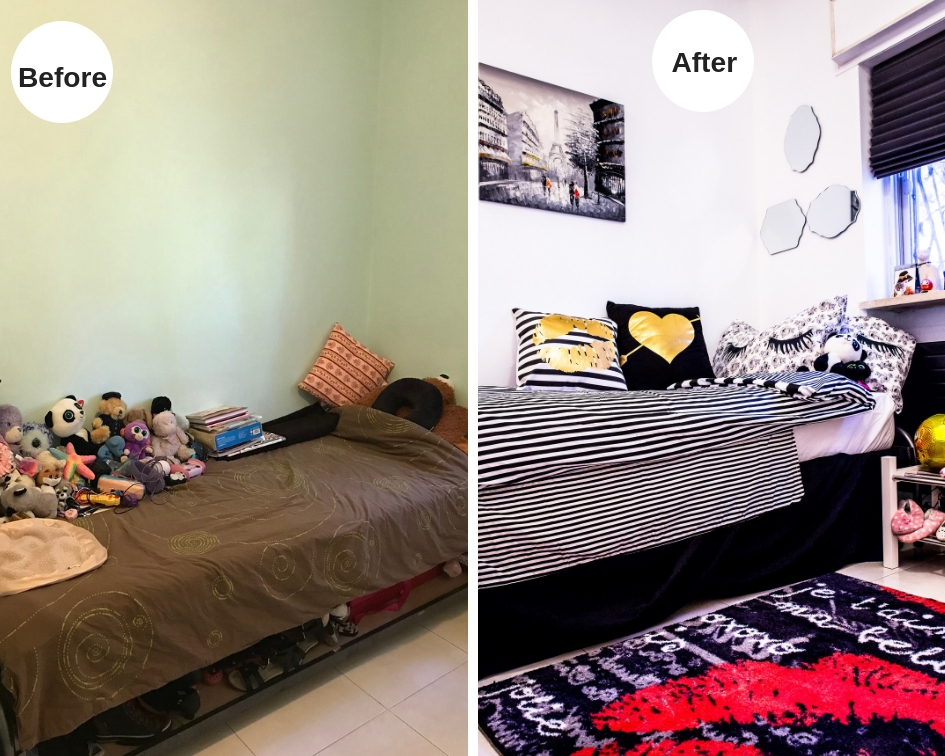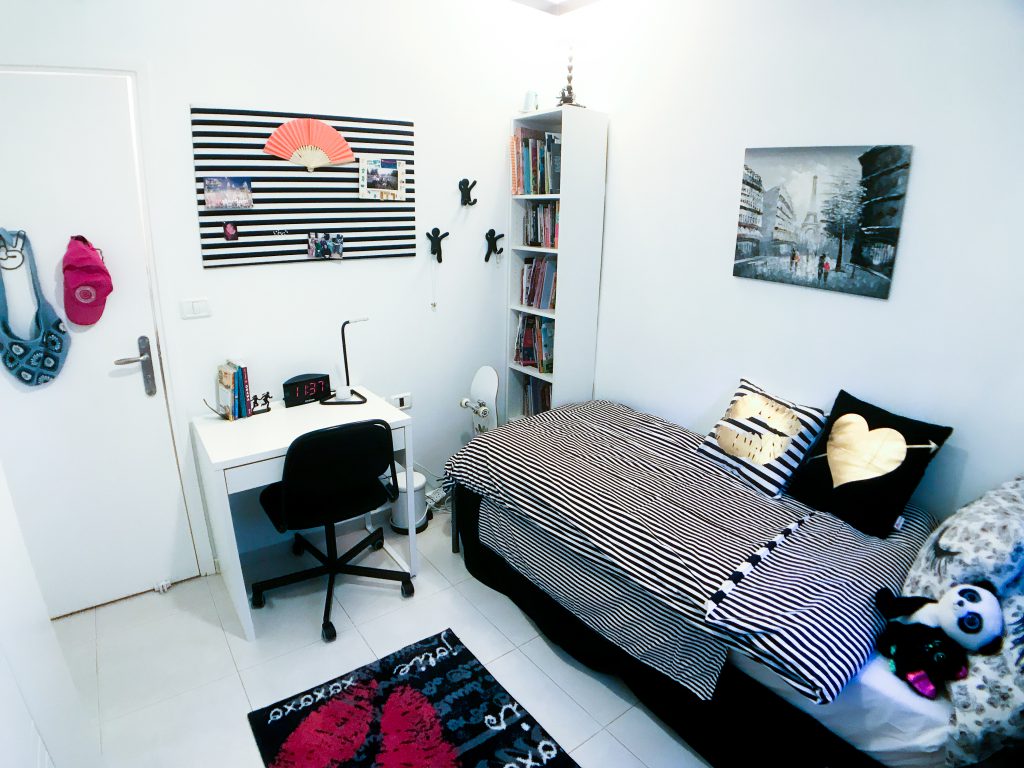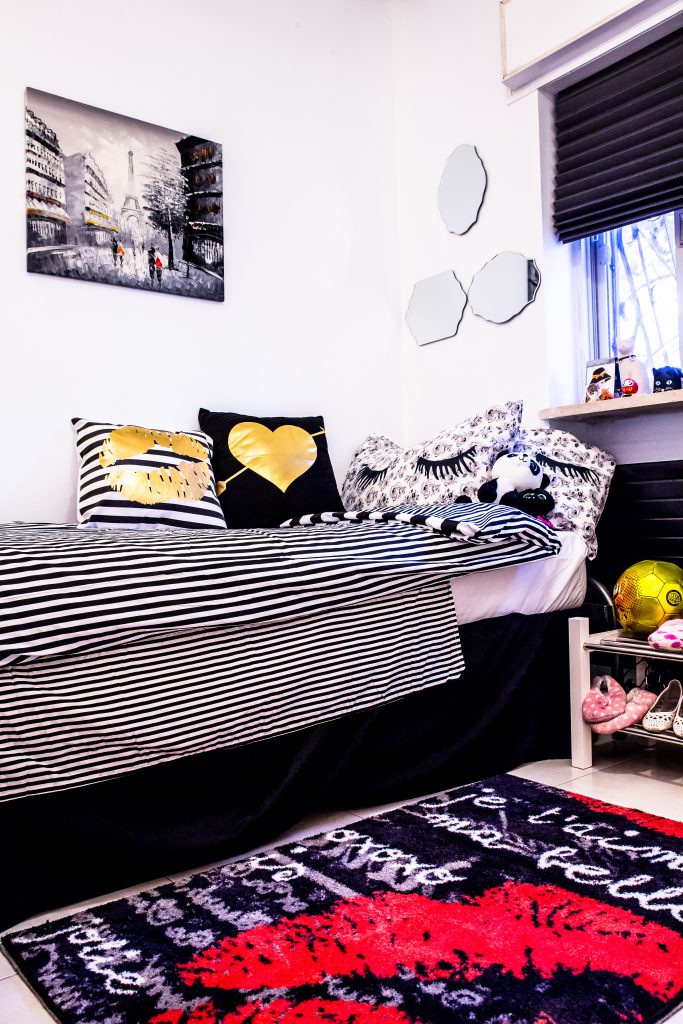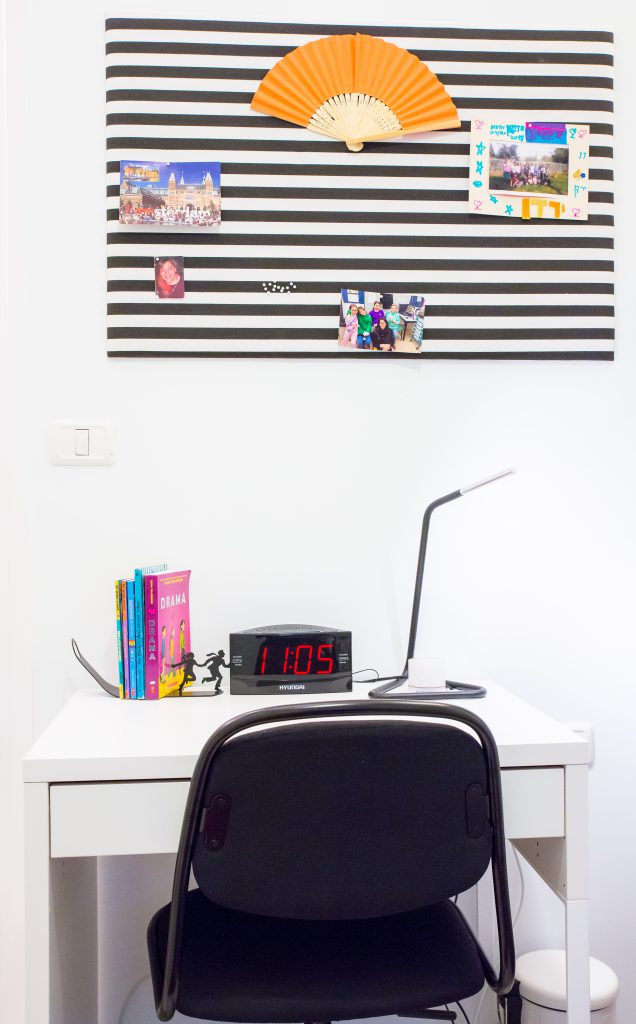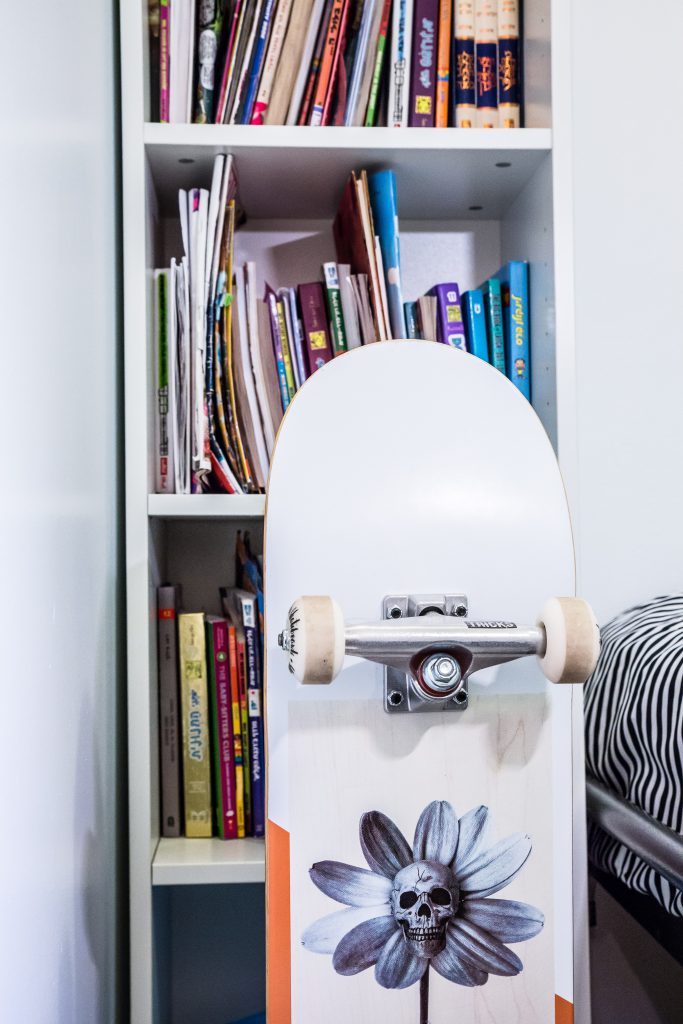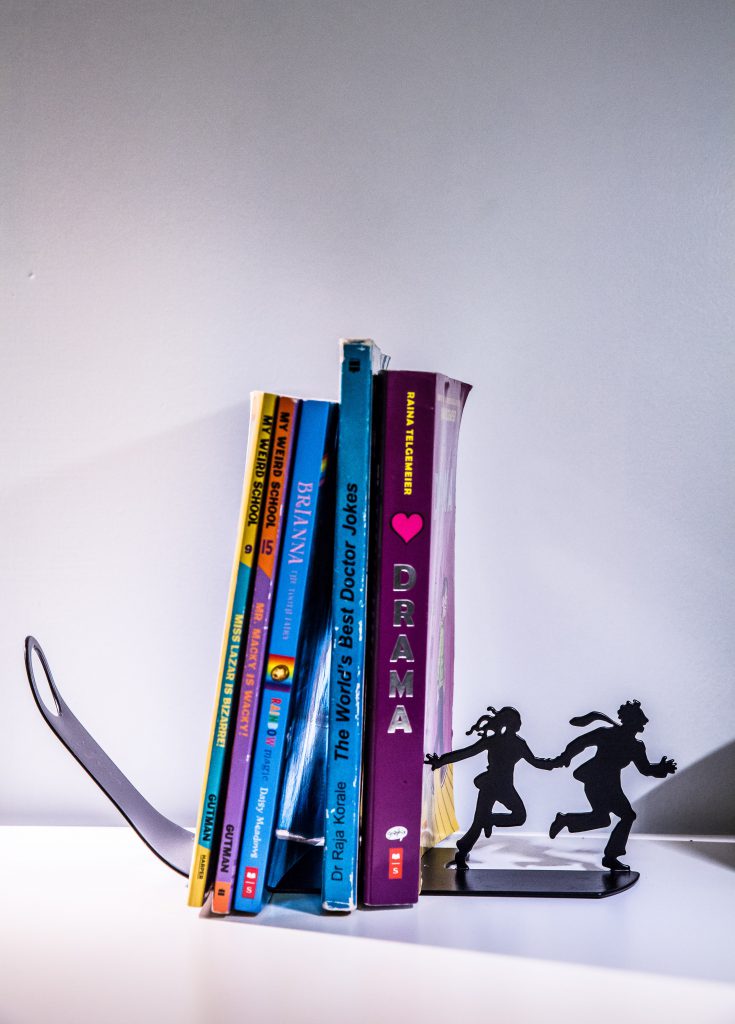 The whole "One Room Challenge" has been an absolutely wonderful experience but it definitely came with some surprises and painful moments. Just this morning, and while I was styling the bedroom, I realized that the sheet set I'd ordered did not include both the fitted sheet and two pillowcases. I discovered this fact about an hour before Laura came to take photos. Even with a drone, there was no way Amazon would be able to send a replacement for my bedding order in time. Needing to make a quick decision, I went with Plan B. Instead of the black and white stripe fitted sheet, I used a plain white fitted sheet and draped the striped flat sheet strategically over the bed. With my makeshift solution to the sheets, it was onto the next task.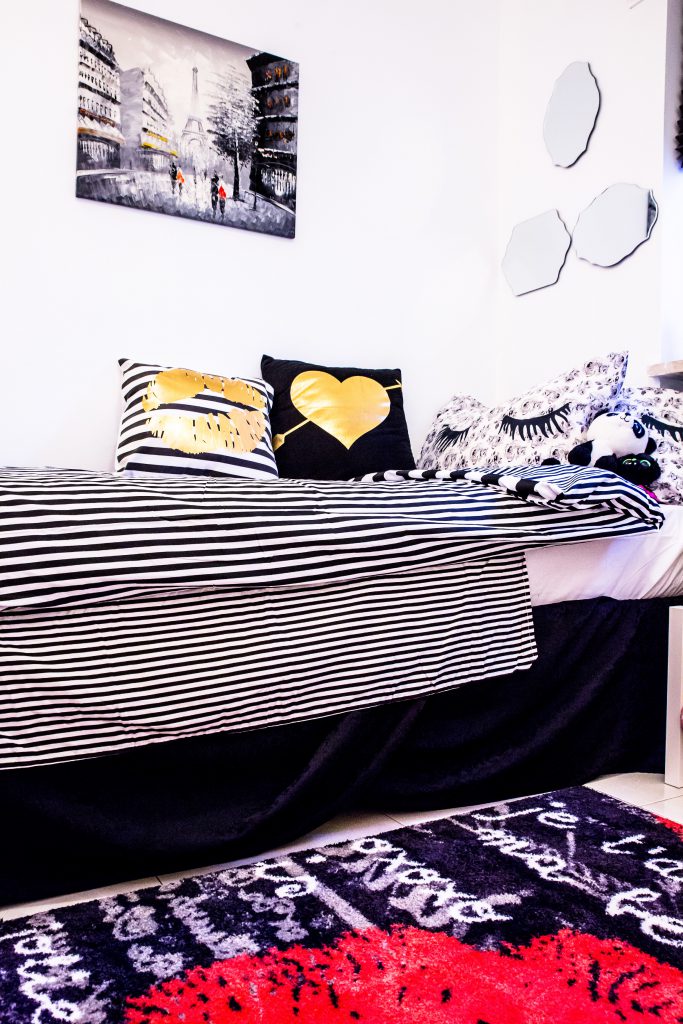 At the beginning of this week, our handyman Chaim spent a couple of hours on finishing touches. He hung up the Paris canvas artwork and the mirror set I ordered from Wayfair. He also hung up the black accordion window shades that I bought from IKEA. Because measuring for window shades was a challenge with the electric box above her window, I bought two options at IKEA which led to choosing the second option which worked out great! After that, we plotted out where to hang the super cute black figurine hooks for Jordan's jewelry. These final steps marked the completion of the whole makeover!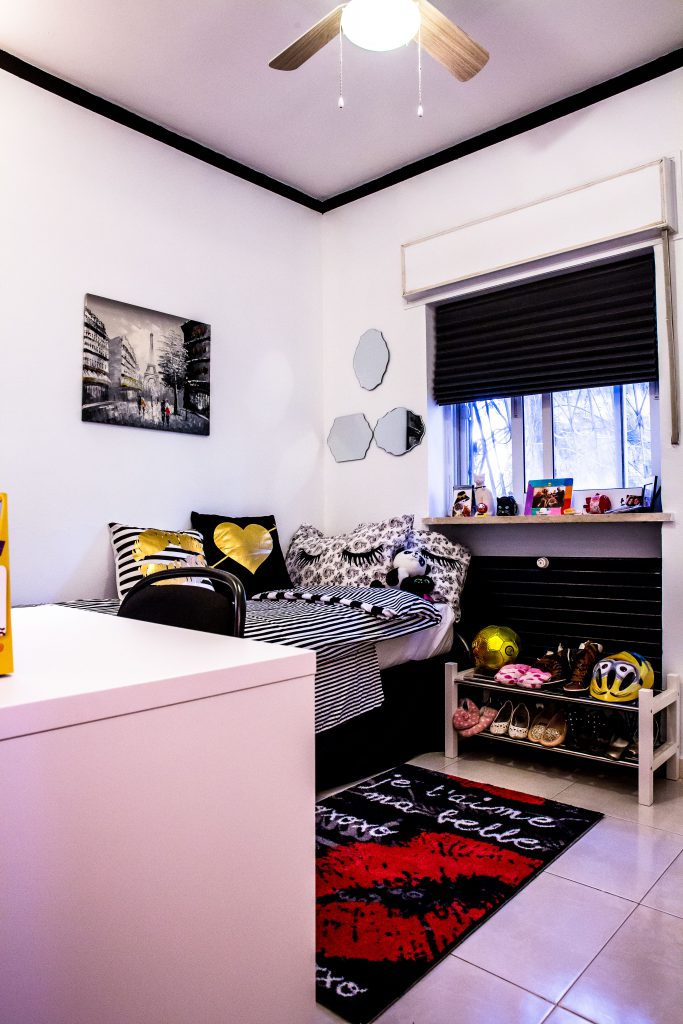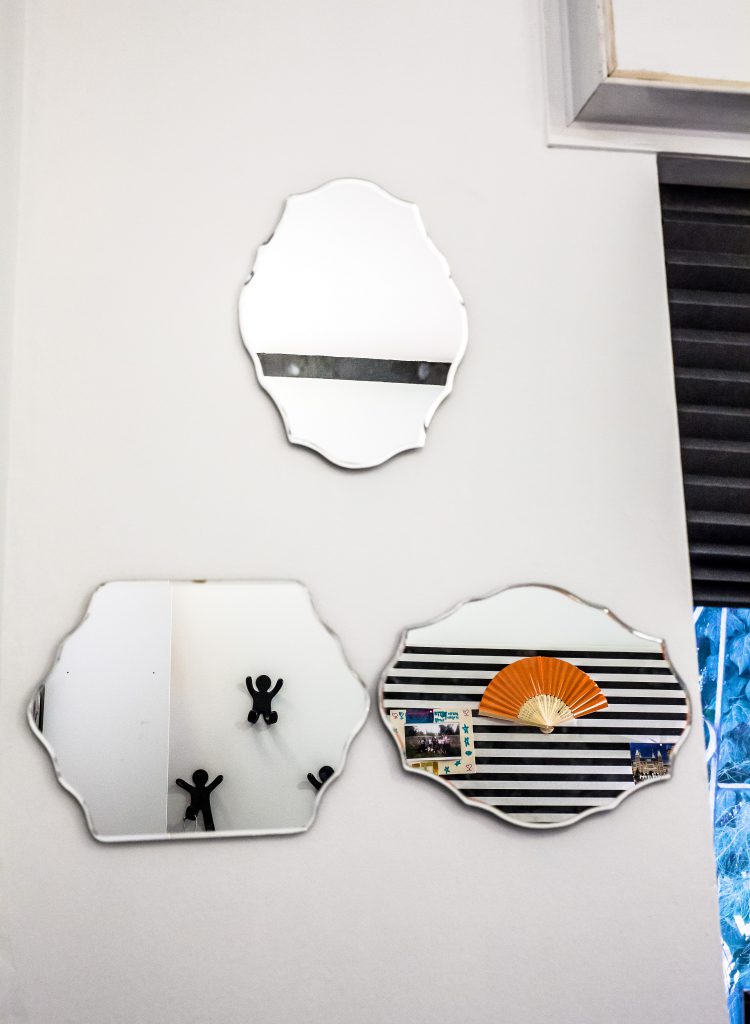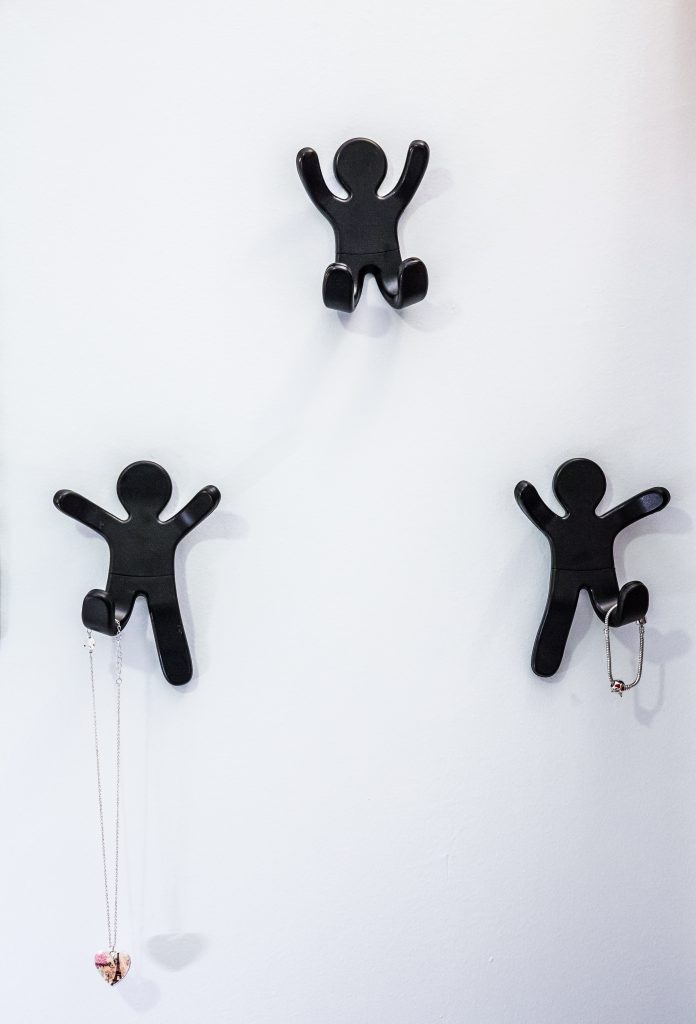 In the end, I was glad to finish the makeover and reflected on how the whole idea got started. While the project itself was technically a six-week challenge, I started thinking about participating back in May of this year. That was also around the time I spoke with my daughter about it and she gave me some ideas, from the black and white color scheme to her obsession with Paris. I designed this room from the floor up and once I selected the Mohawk Home Aurora Kisses from Paris area rug, everything else just fell into place.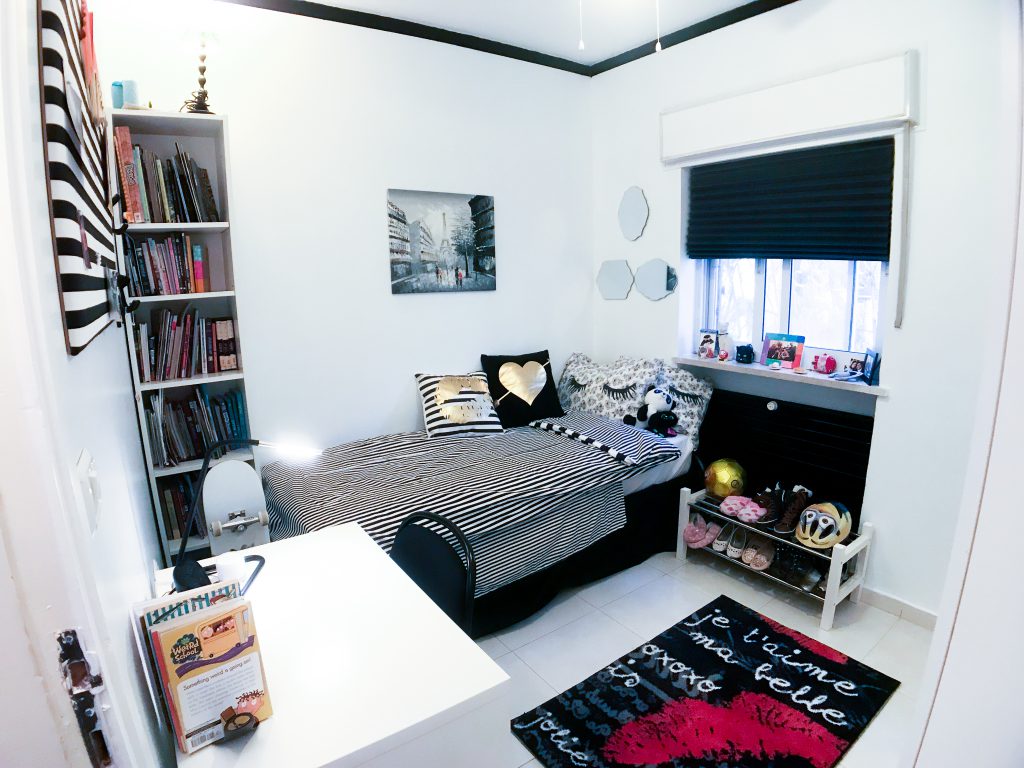 I have to give a big shout out and thanks to Ronit Zwebner, interior designer extraordinaire and my amazing mother-in-law, for her advice and recommendations. The white walls with black trim were her idea and I couldn't be happier!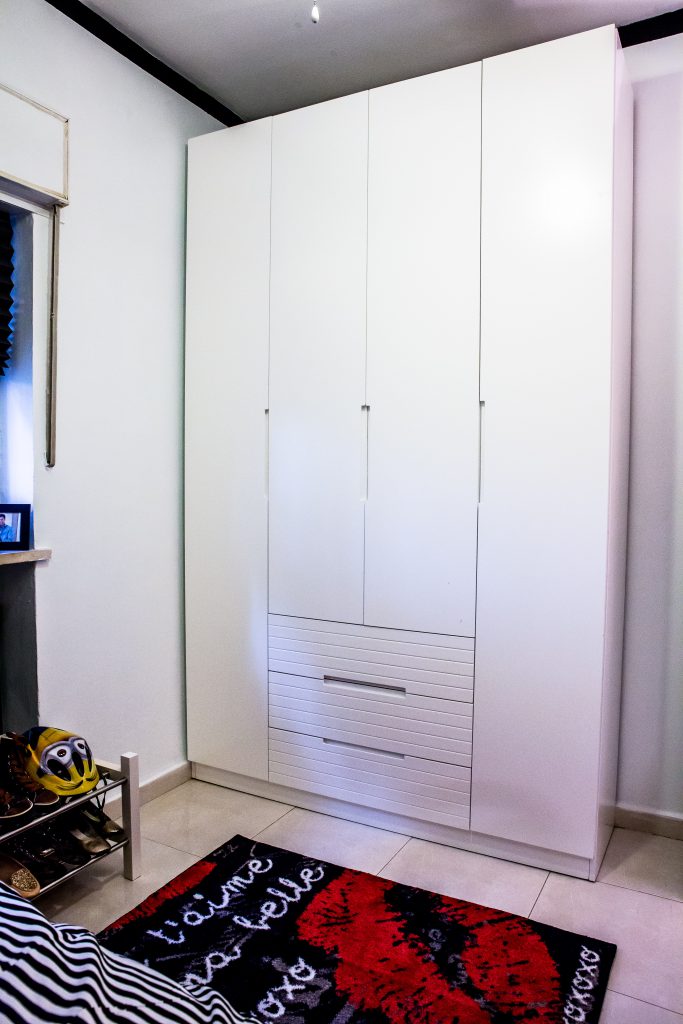 For a list of all items used as part of the challenge, I used the following products in this One Room Challenge tween bedroom makeover:
Emily & Merritt Pillowcases – Pottery Barn
Benjamin Moore Paint – Ice Mist & Black HC-190
Desk, black chair, shoe rack, desk lamp & window blinds – IKEA
Paris in the Rain artwork – Amazon
Black & White stripe pin board – Pottery Barn
Three-piece mirror set – Wayfair
Thumbs up Hooks – Soho
Gold heart Decorative Throw Pillow, Gold Kiss Decorative Throw Pillow – Amazon
Skateboard stand – Amazon
Hanging Man Black Hooks & Whimsical bookend – ID Design
To recap the past six weeks of One Room Challenge blog posts, check out week 1, week 2 , week 3, week 4 and week 5.
There have been some incredible reveals from the One Room Challenge participants this year. Check out Wednesday's group here and the roundup for Thursday's participants here.
My other daughter loves Jordan's bedroom so much, that she has asked me to participate in the next One Room Challenge and makeover her room. I'm thinking about it; Spring 2019 One Room Challenge here I come!