It's week two of the Fall 2018 One Room Challenge and I already feel like I'm behind! How did that happen? If you want to catch up on week 1 of the challenge, check it out here.
To recap last week: I'm taking a baby boy's bedroom and turning it into a black and white tween bedroom for my Boho chic ten-year-old daughter. This week, I spent a lot of time getting organized, making lists, and getting estimates from contractors and painters. I've also put in orders at Mohawk Home, Wayfair, Amazon and Etsy, and I can't wait to get everything delivered so I can share the unboxing process with you!
Here's my inspiring mood board for Jordan's (the tween's) bedroom: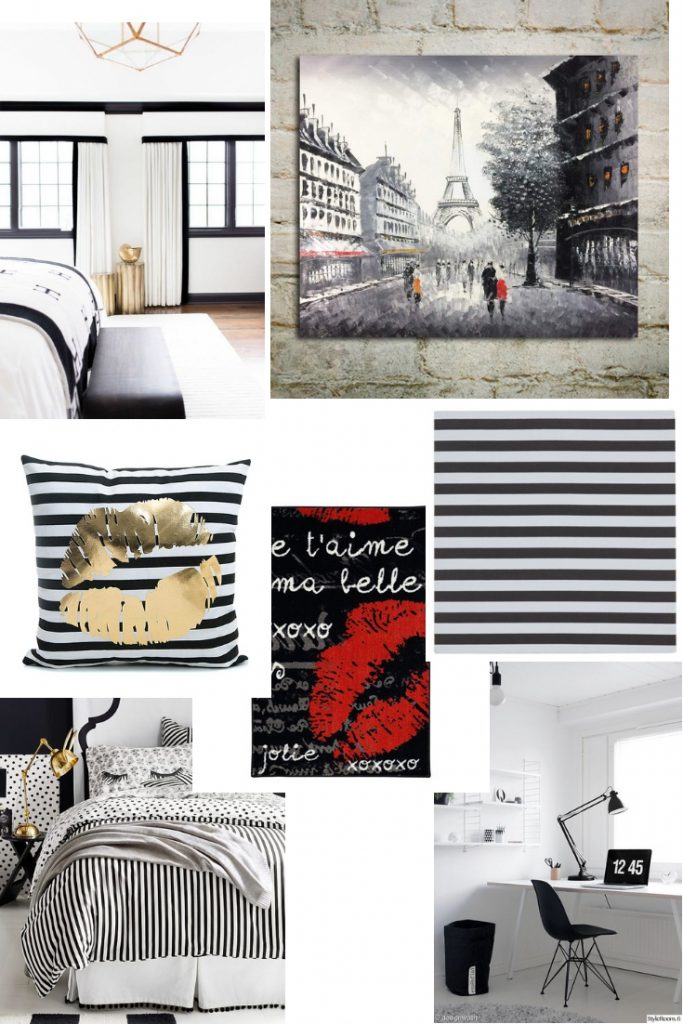 Before we can get to the furniture delivery and the super fun decorating part, I put together my "To Do" list for the challenge.
These are all the tasks I need to complete before the final reveal, in priority order.
Call contractor to move ceiling fan
Schedule a painter, pick out paint color, and get estimates
Go to Ikea to pick out her new bedroom furniture!
Remove all baby items from the bedroom (sell or put away in storage)
Move ceiling fan and paint (this will take three weeks to get done)
Online shop for Mohawk Home area rug and rug pad
Buy new mattress
Order new bedding, pinboard, artwork, wall hooks, lamps and mirrors
Unbox all deliveries!
Trim Mohawk Home area rug pad
Assemble all Ikea furniture
Hang wall hooks, pinboard, artwork and mirror
Reveal day: clean the room, make the bed with the new sheets and voila!
It's a hefty list but I feel like I've gotten a lot accomplished, even if there's still so much left to do. This week, I spent a lot of time working the phones. When we bought this apartment, we didn't love the layout. Two bedrooms were on one side of the apartment while the third bedroom was accessible from the living room. I wanted to have a clear differentiation between the living area and the sleeping areas, so we closed off the bedroom access from the living room. We then broke through bedroom walls to create one long hallway and an access point to that third bedroom. While doing that, we ended up cutting Jordan's bedroom in two, so her room became the smallest room in the house. What we didn't notice during the initial construction was that the ceiling light fixture was no longer in the center of the room.
Task #1: Hire an electrician and contractor to move the ceiling light fixture so that it's in the center of the room. If you've ever done this before, and we have multiple times, you would know that the work is very messy. Knowing this, I wanted to get the construction portion of this challenge done right away so we could paint and work on decorating.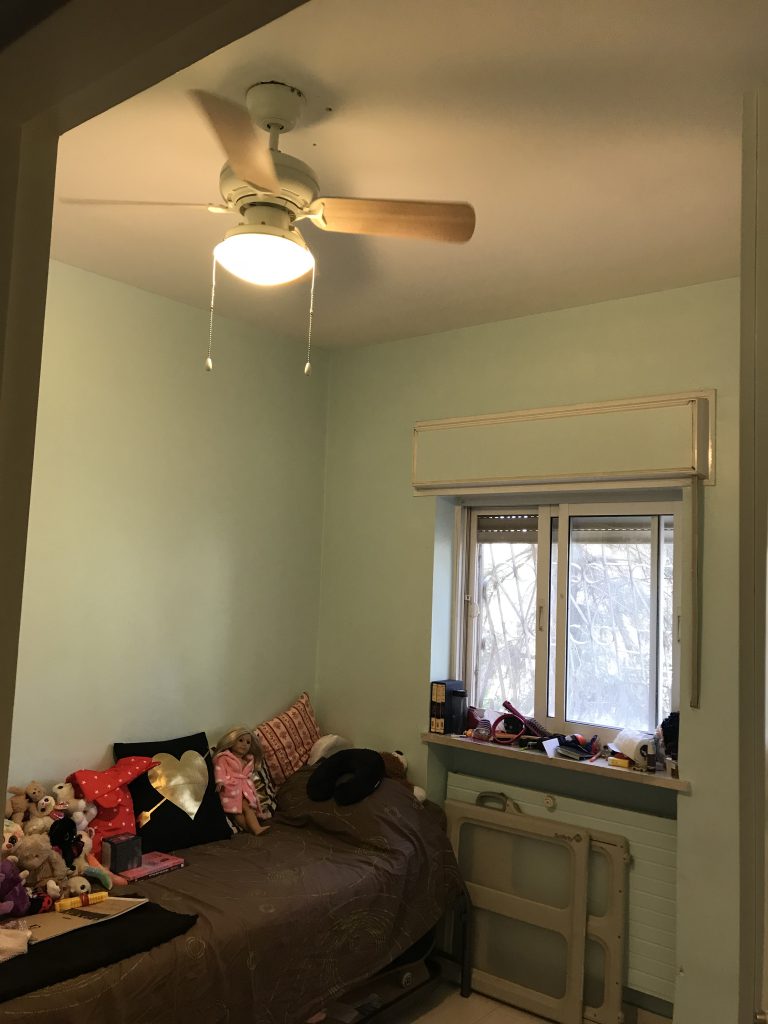 Task #2: Hire a painter and pick out paint! Since her bedroom color scheme is black and white with splashes of red and gold, I already knew that I wanted her walls white. I've been vacillating between painting her entire ceiling black or just adding a black trim ala Chanel. That idea was courtesy of my fabulous mother-in-law, who happens to be an interior designer.
I went to Pinterest for inspiration and really liked what I saw! In the end, I decided to paint the radiator all black, get black accordion curtains from Ikea, and put in a black trim. Because Jordan's room faces west, it's actually the darkest room in the house. Painting the ceiling all black would make her already dark room look like a cave, and I'm a big proponent of natural light. So, white walls and black trim we go! I can already picture the room looking fabulous with this color scheme, but we're still in negotiations with three different painters.
If I'm going to stay on schedule, I need to have the ceiling fan moved early next week and the painters scheduled for the third week of October. We will need two weeks between when they paint the walls white to when they can come back and paint the black trim, so I have to build in plenty of time to get all the painting done before Reveal Day in November! In the meantime, I can research more ORC ideas.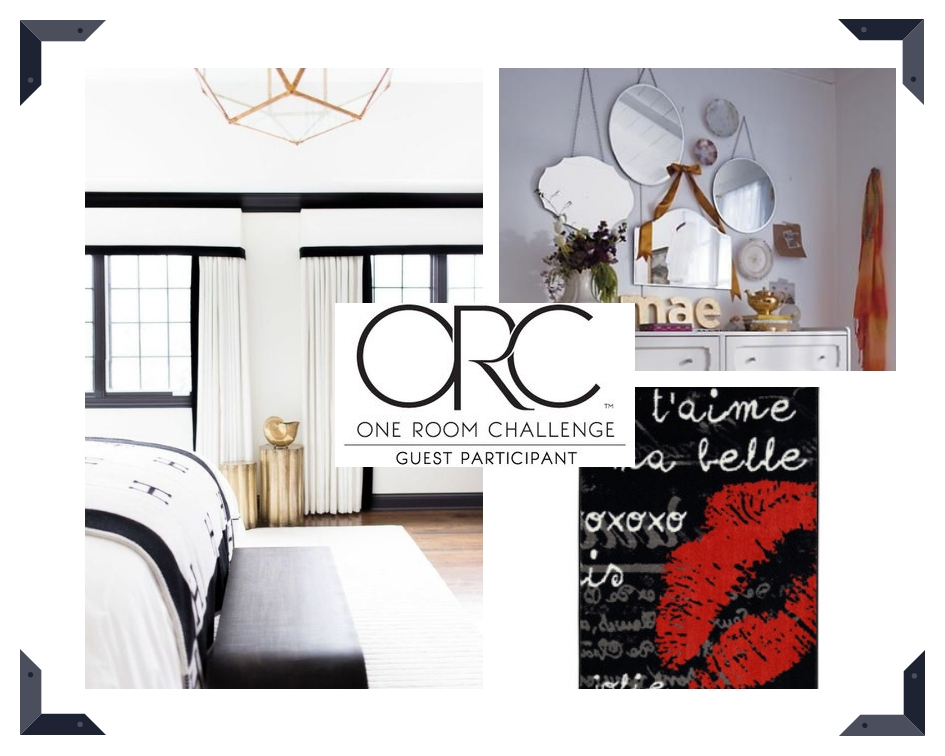 There are some incredible One Room Challenge participants this year. Check out Wednesday's group here and the roundup for Thursday's participants here.
Come back to Homescapes next Thursday to see Week 3 of my Fall 2018 One Room Challenge with the tween bedroom makeover!