Welcome to 2018! From creating colorful kitchens to a floral frenzy in the bedroom, the experts at Houzz have predicted big changes this year in home décor, and we couldn't agree with them more! But what 2018 home décor trends are here to stay and which have reached their expiration date?
We've put together a list of the 2018 home decor trends that are on their way out, the styles you'll want to add to your home this year, and which designs are timeless classics that will never be out of fashion!
Trends That Are Out:
All White Everything
One trend that can definitely be left back in 2017 is white-on-white everywhere. Scandinavian design was huge last year, but 2018 is all about expression and color. It's time to show off your style!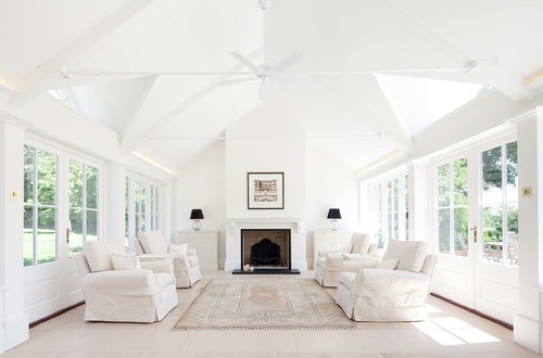 (Source – Realtor.com)
Exposed Lighting
If you want to update you home décor in 2018, lighting is definitely a way to go. Ornate lampshades and hanging lights with matte black exteriors will be a hot trend this year but things like Edison and diamond bulbs need to be kept in the past.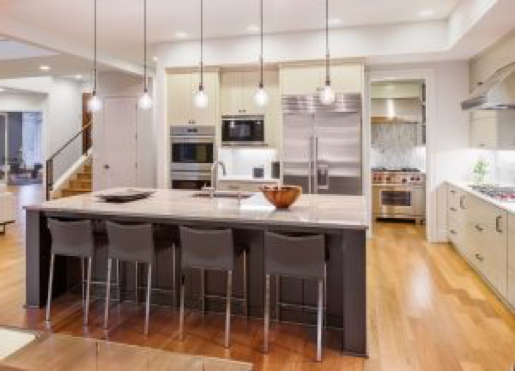 (Source – Trulia)
Open Shelving
We all love those pictures of kitchens with open shelves and a plant sitting in the corner, but open shelves just aren't practical. Sabrina Soto, celebrity designer, says open shelving "looks great in photos but not in real life. I don't have that kind of space to just have décor items stacked on top of each other."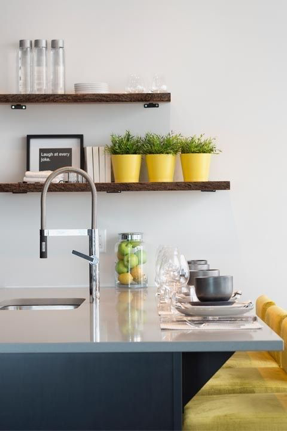 (Source – House Beautiful)
Trends That Are In:
Black Finishes
Black is replacing metal accents this year and we're exciting about this update! From matte to polish, you'll see this trend in accent pieces, in bathroom and kitchen fixtures, and other accessories throughout the house. Not to mention, these black finishes are great DIY craft ideas for home décor.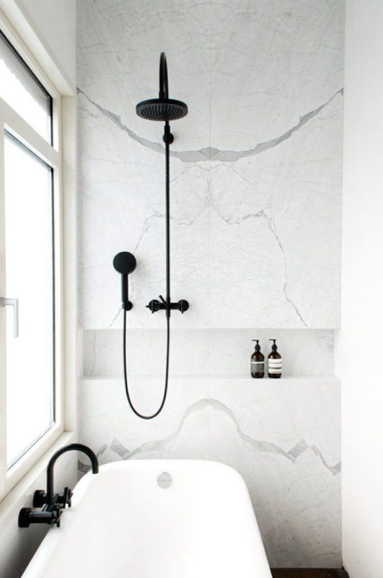 (Source – Patch)
Floral Prints
Who doesn't love having a few flowers around the house? Anthropologie's customer styling director Christina Frederick says, "Juxtaposing florals with organic textures and neutral palettes evokes a new kind of elegance." Try sprinkling in floral patterns with drapes and accent pillows if a you aren't quite ready for bigger pieces.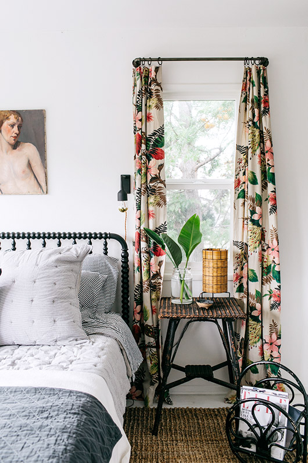 (Source – SF Girl By Bay)
Statement Floors
In years past, home décor has really been about the walls. Trends were based around what you could hang on the wall to make your room feel chic or cozy. This year, people will be paying a lot more attention to their floors! Update your home décor in 2018 with bright colors and the slightly distressed appearance of a Mohawk Home Prismatic Nomadic Patchwork area rug. It will really make your room pop, and these rugs come at an affordable price.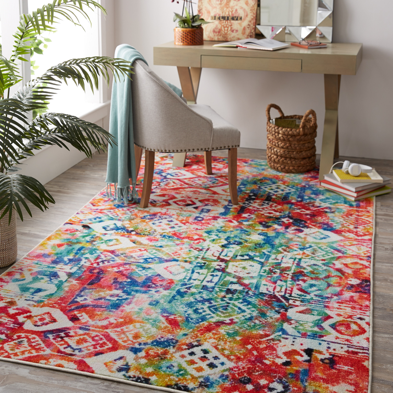 (Source – Overstock)
Warm Neutral Colors
Exposed woods with muted whites or beiges are popping up everywhere. Creamy caramel tones and other earthy hues make homes feel a lot cozier and are great complementary colors. With the white-on-white trend starting to fade, colors like tans and beiges are adding a little more liveliness to our homes in 2018.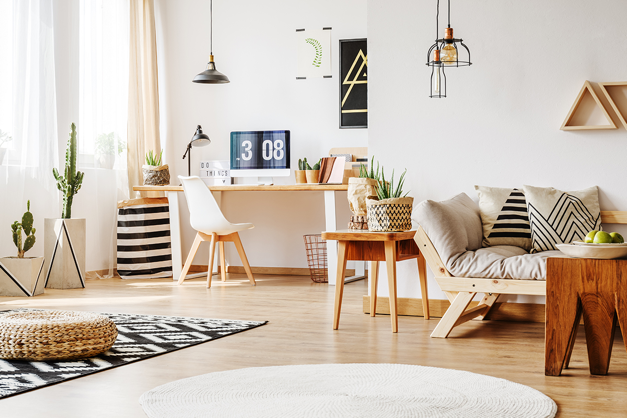 (Source – Zillow)
Jewel Tones
Jewel tones are going to be huge in 2018! These bright colors let you have more personalized home décor than other neutral tones. Try pairing Pantone's 2018 Color of the Year with a soft beige to create one of the trendiest rooms of the new year. However, if repainting the whole room purple is a tad too much, try adding some Ultra Violet or Emerald pillows to the couch and matching them with an expression piece on the coffee table.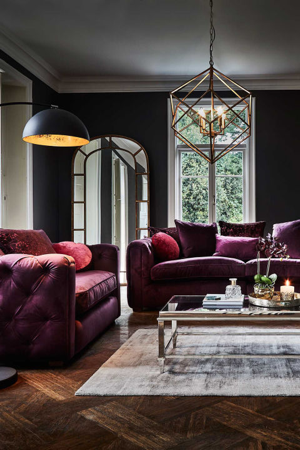 (Source – Country Living)
Timeless Trends 
Marble
While a new trend right now is to switch out marble accents with other materials, that's not because marble is out of style. For thousands of years, marble has been one of the best home décor fixtures have been used and that won't be changing any time soon.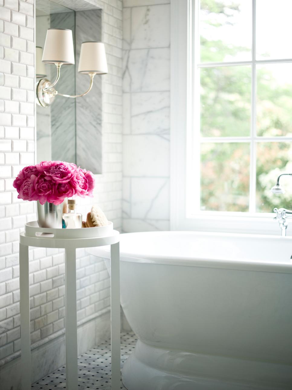 (Source – HGTV)
Mix and Match
What makes something timeless is the ability for it to have elements of both old and new designs and still look great! That's exactly why mix and match designs are perfect for a fixer upper home. You can mix vintage pieces with modern home décor, and tell the story of a how a room has evolved throughout the years.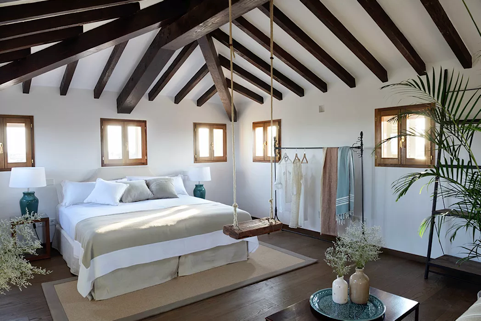 (Source – Homify)
Minimalism
A sleek, clean room that's airy and open will never go out of style. Minimalist designs keep your rooms from feeling cluttered and are calm and peaceful. Sometimes, less is more, especially with your home décor.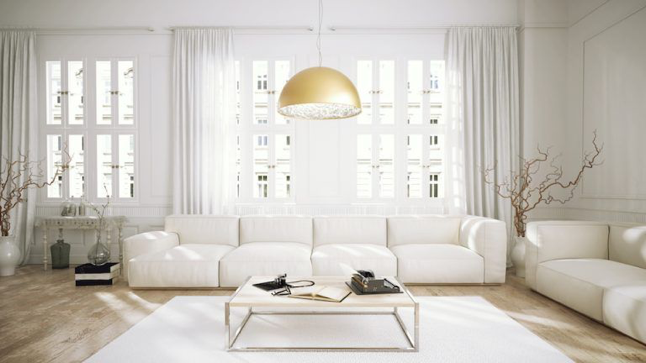 (Source – Cheat Sheet)
How are you going to update your home décor in 2018? Share with us in the comments!