An area rug is the anchor in a room. The furniture is either arranged on top of it or around it, and it forms the base of a room. The right furniture arrangement can make all the difference!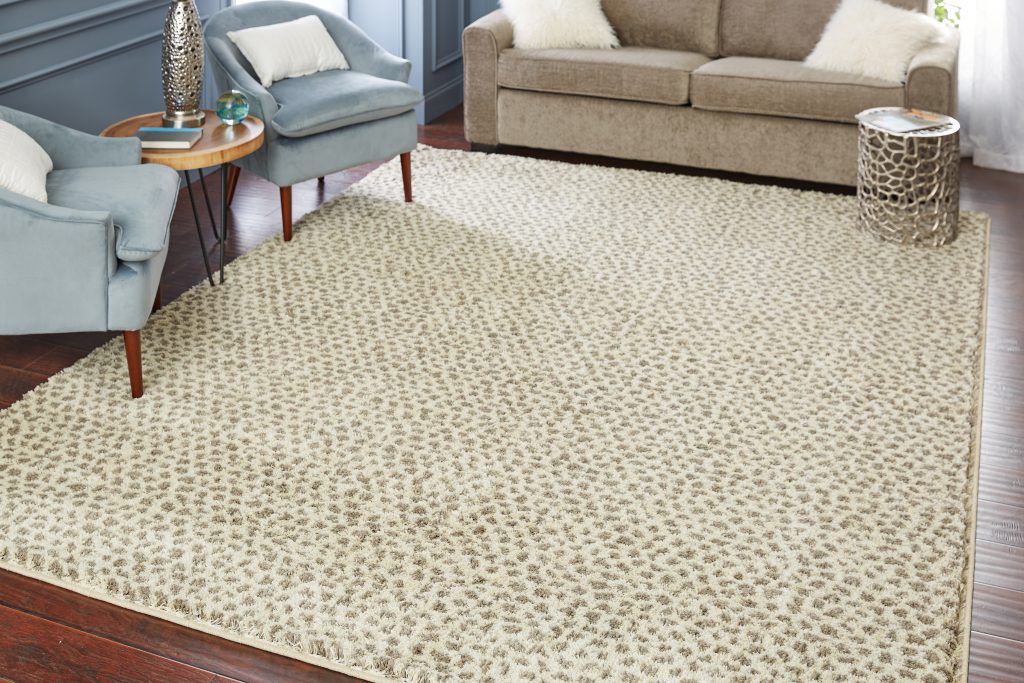 So, how do you know the best way to arrange furniture around an area rug? The trick is to make sure that the size and pattern of the rug, as well as the room's furniture, all work in tandem to achieve the look you want. Here are some tried and true design rules for arranging furniture around an area rug.
1. Living Room
For an attractive living room layout, an equal amount of exposed flooring around your rug will balance the room and frame the rug. It is typically advised to leave 12 to 18 inches of exposed flooring around the rug.
In small spaces, anchor your furniture using a 4 x 6 or 5 x 8 rug in the center of the area. Your furniture should be arranged around the rug, not placed on top of it to create a feeling of openness.
In slightly larger spaces, place the front legs of your furniture on top of the area rug. This is most common in rooms that utilize an 8 x 10 size area rug.
If you have an open floor plan, use a rug to define the space. Choose a large rug, like a 9'x 12' or bigger, that most of your furniture can fit on comfortably. All the legs of your furniture should be on top of the rug.
If you have more than one sofa, center your area rug at an equal distance between the two.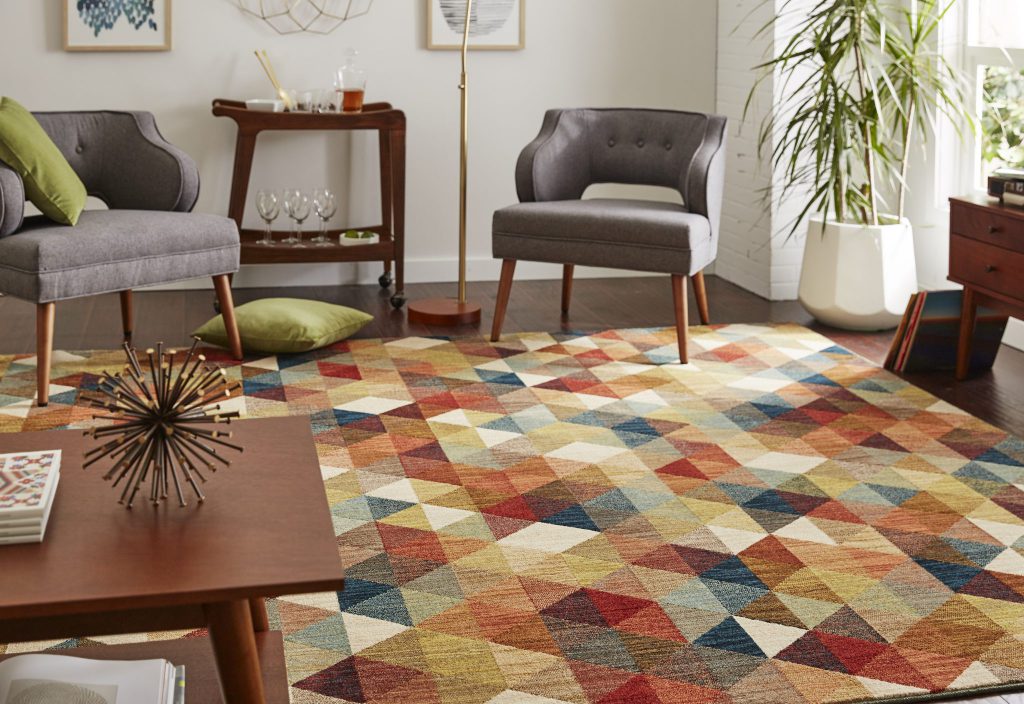 Use this furniture sizing guide to make sure you have selected the right size rug for the room.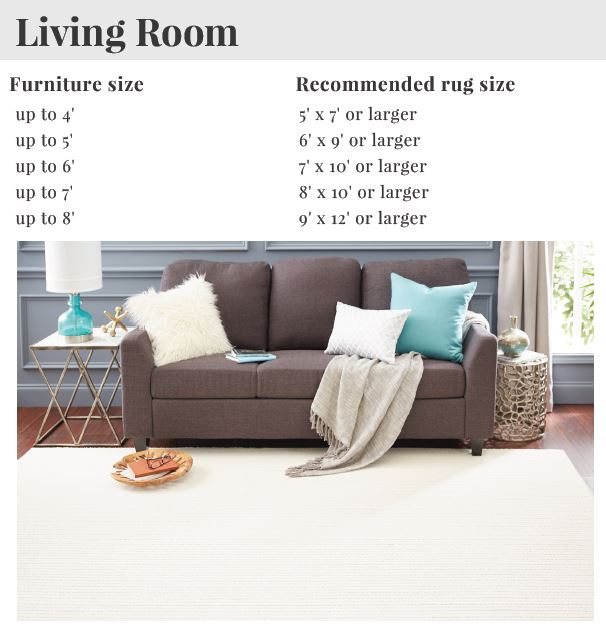 2. Bedroom
In the bedroom, the size of your bed will be the most important factor in determining how to arrange your furniture and what size rug you should use.
For full-sized beds and larger, be sure to use a rug that fits easily underneath the bottom two-thirds of the bed. This placement allows adequate space for your nightstands.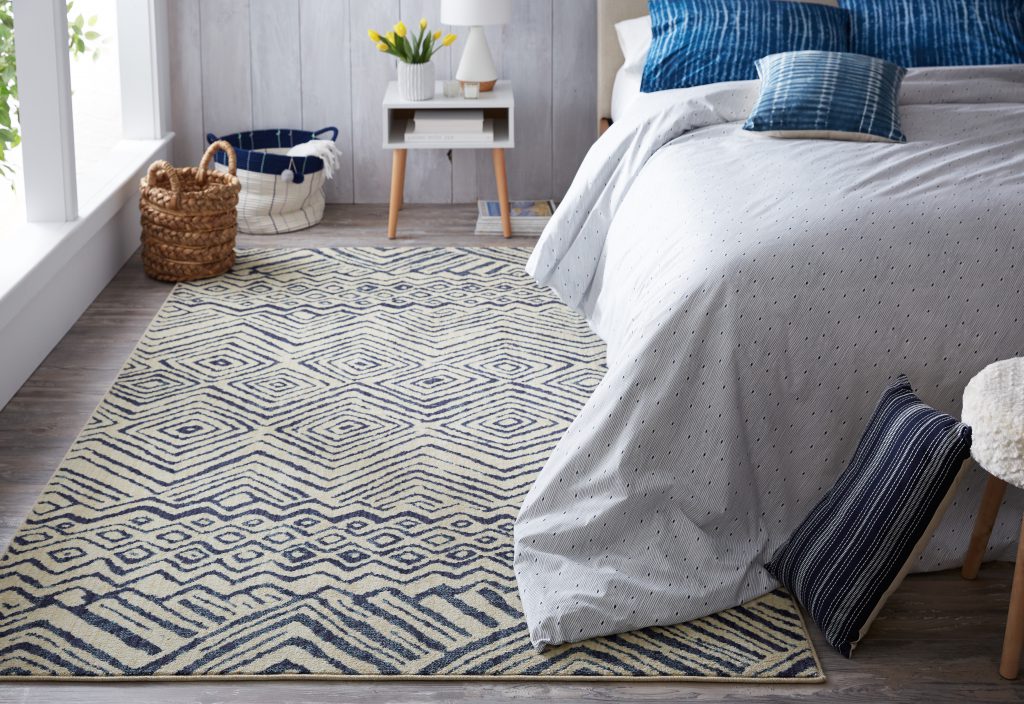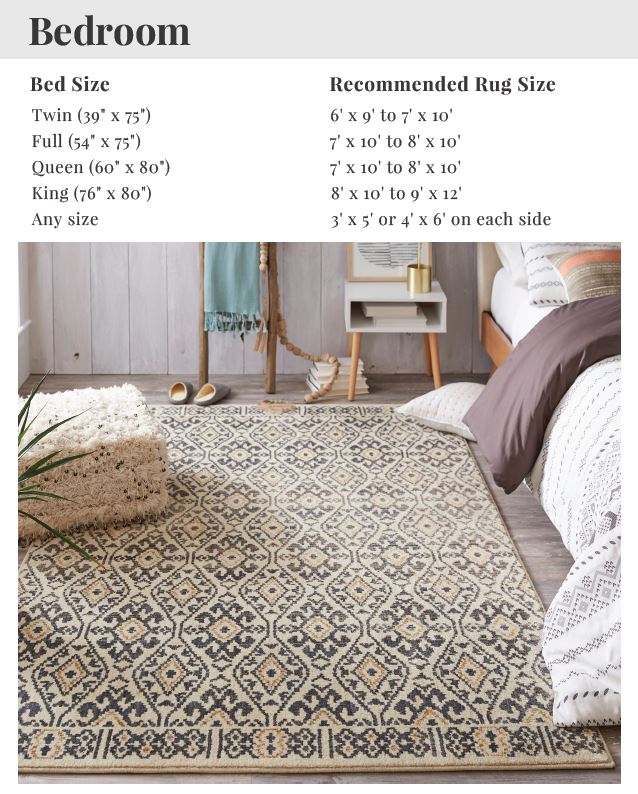 3. Dining Room
The first rule of dining room decor is: chairs should fit comfortably on the area rug, even in the pulled out position. Your rug should extend from the table approximately 18-24 inches.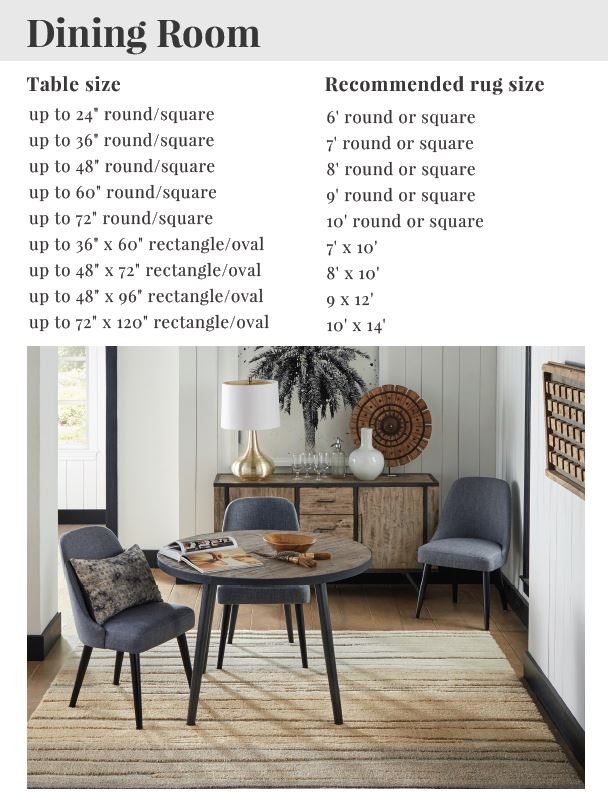 Other than the size of the room and furniture, consider the pattern of the rug. If the rug is going to be under a bed or large furniture, make sure enough of the pattern shows.
The key to properly arranging furniture around an area rug is to consider the rug the anchor of the room. Make that the base, and you can't go wrong.
Tell us your stories about arranging furniture around an area rug. What challenges have you faced? What questions do you have?