Imagine if you could add comfort and style to your bedroom without breaking the bank. Believe it or not, you're not dreaming–it's totally possible to create a snuggle zone that's gorgeous and affordable, too. We have to warn you, though…staying in bed all day will be tempting with these cozy bedroom ideas!
Add Layers and Linens
Just like your favorite luxe winter sweater, adding layers to the bed creates a cozy feeling; they make you want to nestle in with a good book!
Start with some fluffy pillows covered in a soft fabric. Throw down a cotton blanket, quilt and warm down or down-alternative comforter. Add a blanket at the end of the bed or draped across your favorite accent chair for the final touch. We recommend a blanket with texture, like cable knit, for romantic feel.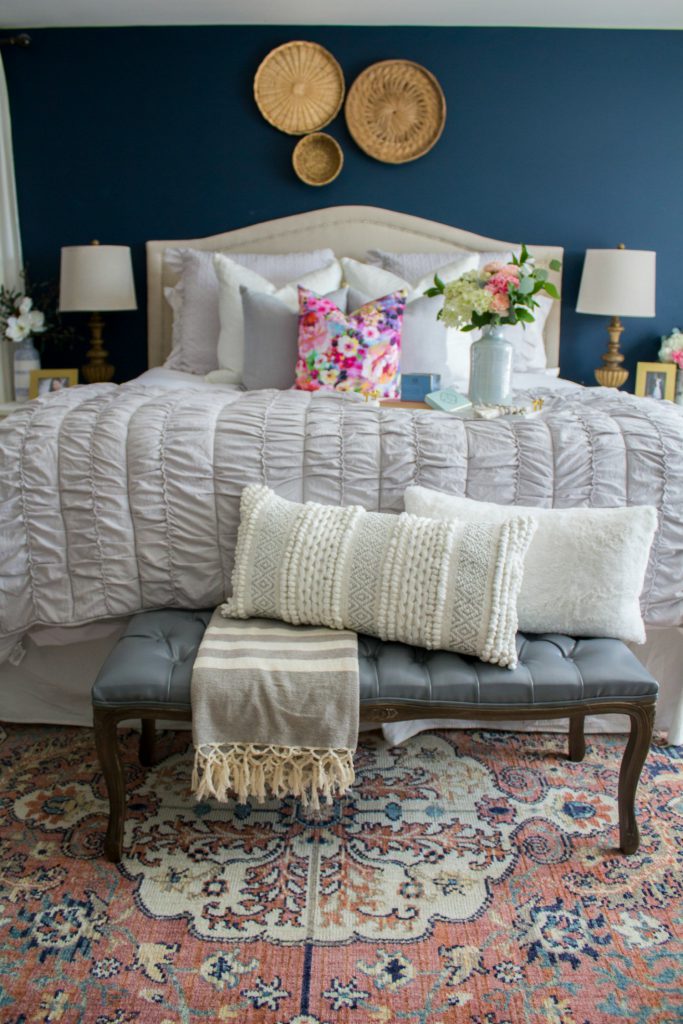 See: Yuni Min's Master Bedroom Makeover
Create an Airy, Open Space
You don't have to have high or lofted ceilings to emulate a feeling of airiness. Play up the room's natural light by selecting paint colors and fabrics that are light or neutral. Adding an accent mirror or a mirrored chest will create the illusion that a room is larger and more open than it actually is.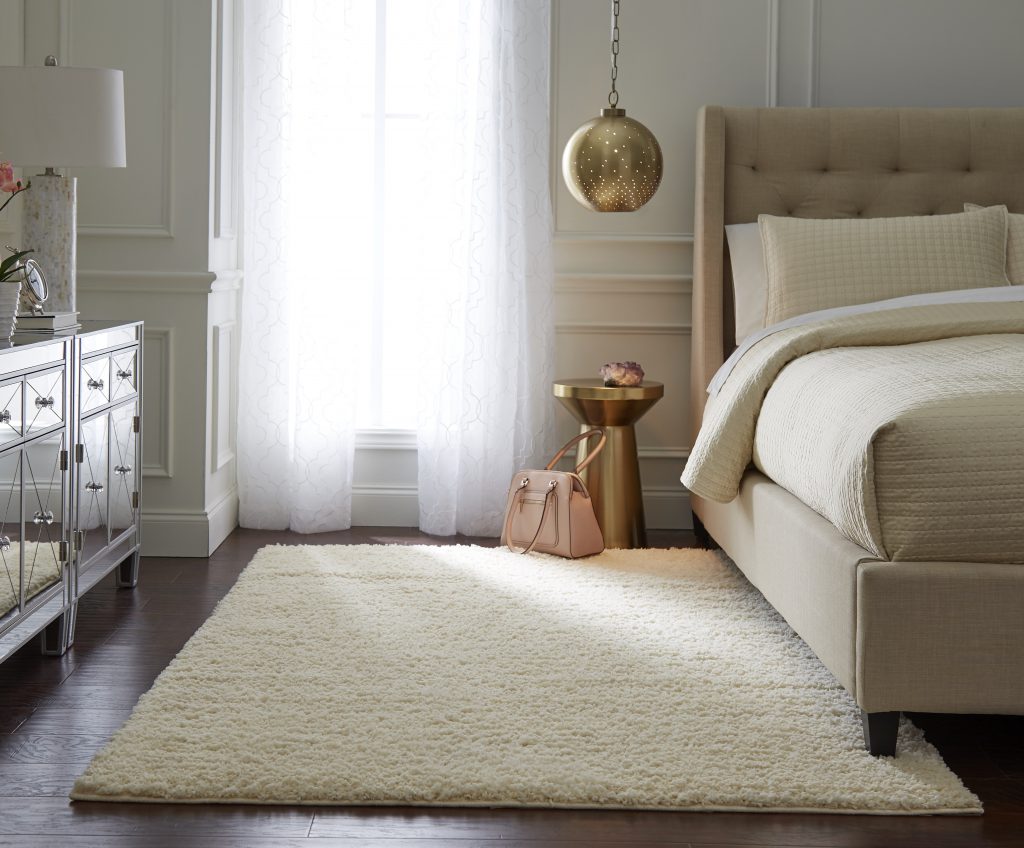 Throw Down an Area Rug
Add a soft rug to warm up a bedroom space and add a pop of color, too. An area rug is one of the most affordable ways to freshen up any space in your home, with hundreds of options under $150, and countless designs and color ways.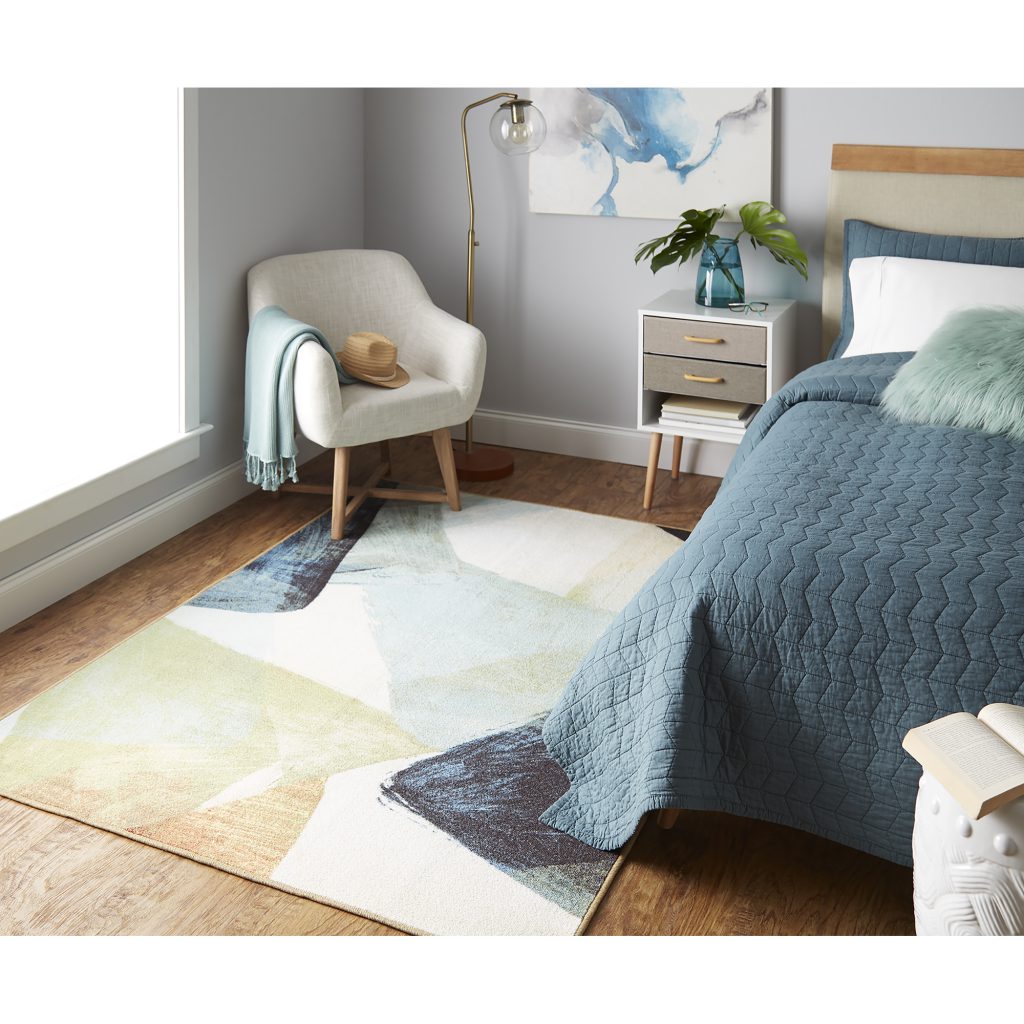 After being cocooned in a warm bed, you don't want to wake up to an icy cold floor. Adding a rug also gives you a warm landing spot and prevents you from slipping and falling, too. Your toes will thank you later!
Design an Accent Wall
Paint is an inexpensive and easy way to add warmth to a room. Likewise, wallpaper is a great option to show off your personality!
Source: Suburban B's
A dark paint color, coupled with the lighter bed linens and lamp-light, creates a warm, lovely space, while the wallpaper shown in the above bedroom has a gorgeous a wow-factor.
Showcase Your Favorite Things
On a smaller scale, making a bedroom cozy means adding accessories that make you feel comfortable in the space.
Source: Thou Swell
Lamps, books, and flowers create a space that makes you want to linger and relax. Curtains on windows will soften the light coming in, so you can hit the snooze button one more time.
What makes your bedroom a cozy, comfortable space? Let us know in the comments below.