Something about the white-hot weather and sandy trips to the beach this time of year make white rooms seem so inviting and clean. Don't you agree? It's as if the white paint gives your soul room to breathe when life gets busy. Whether it's for indoor summer decorations, patio décor, or the perfect accents to your summer party.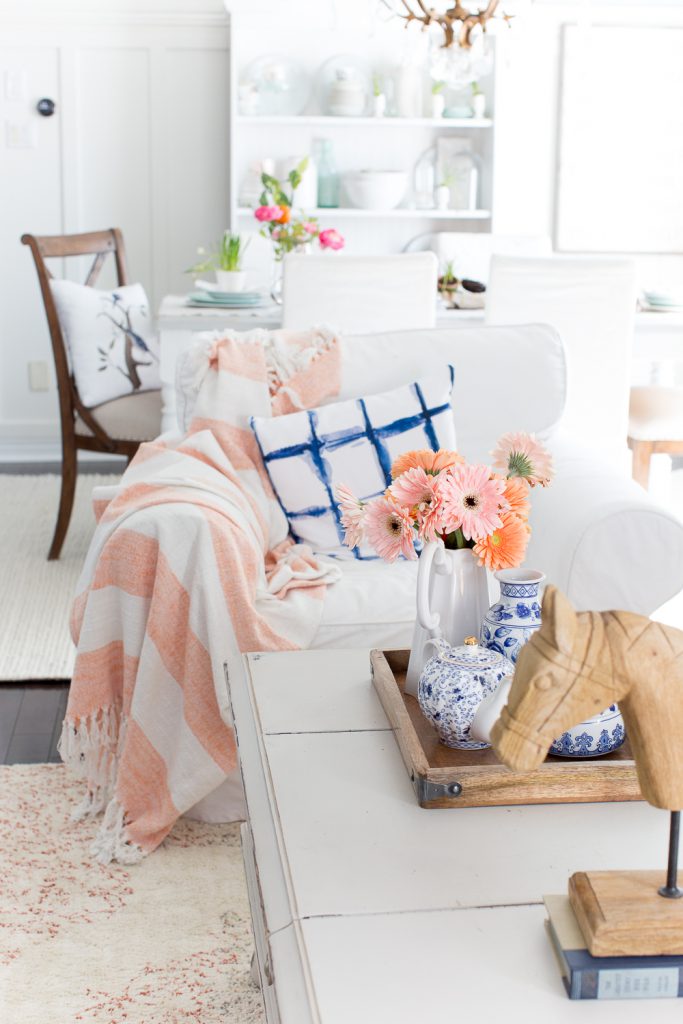 Shop: Paxton area rug from Mohawk
If you're itching to go clean and neutral but not willing to part with interest and beauty, check out these inspiration rooms and a few tips to pull off something similar.
1. Rough it up with rustic texture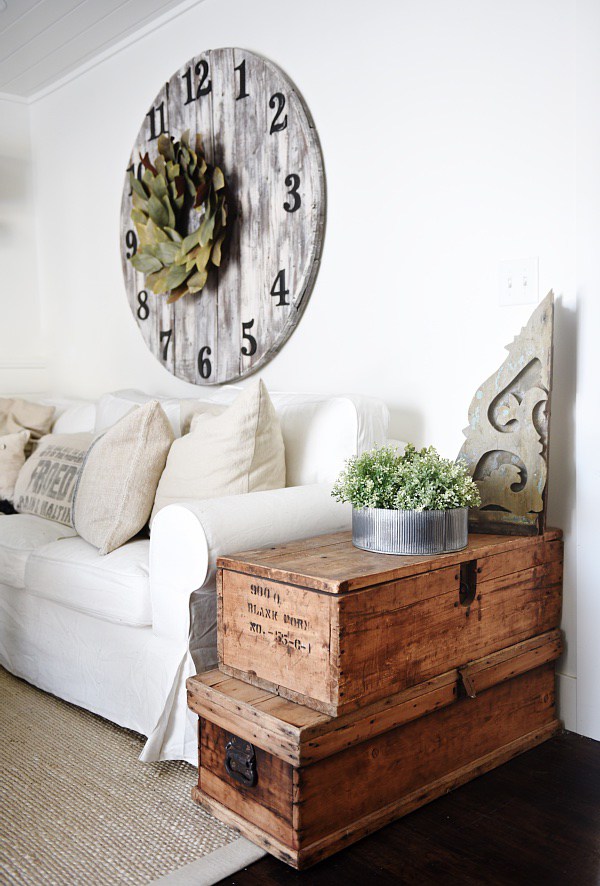 Earthy wood tones, wicker baskets or fluffy, textured bedding keep these rooms interesting with their timeless rustic home décor.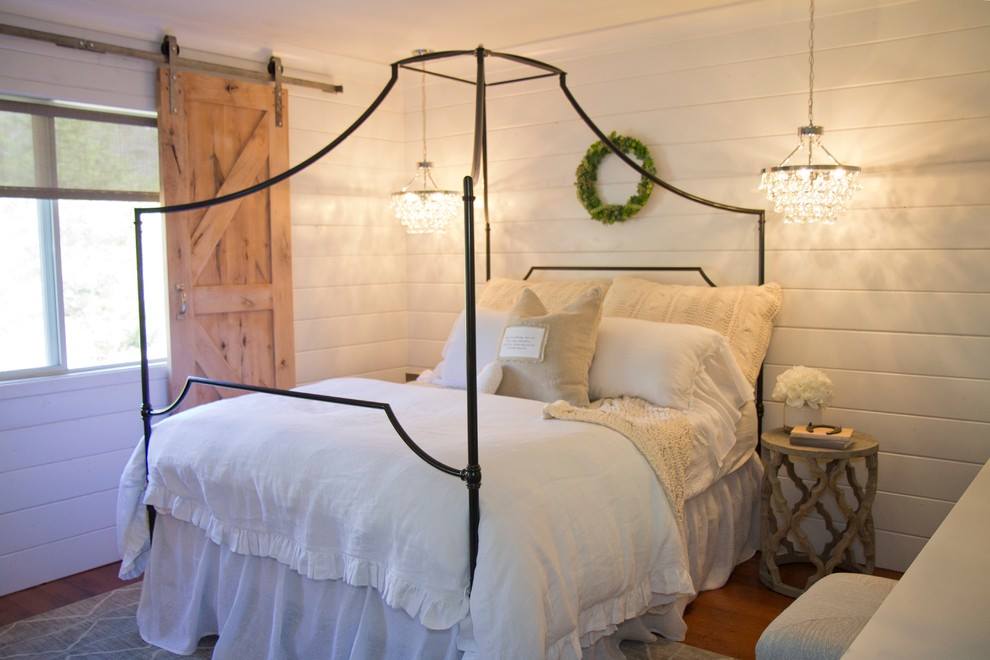 This sliding barn door in place of a traditional curtain is so much fun and is very 'farmhouse fresh.'
2. Play up the sparkle and shine
Shiny metals, sparkly chandeliers or reflective mirrors add a bit of glamour – Truly the hallmark of the modern home.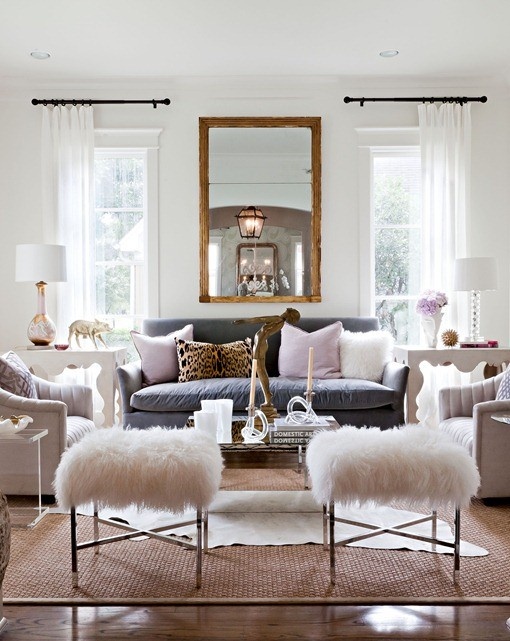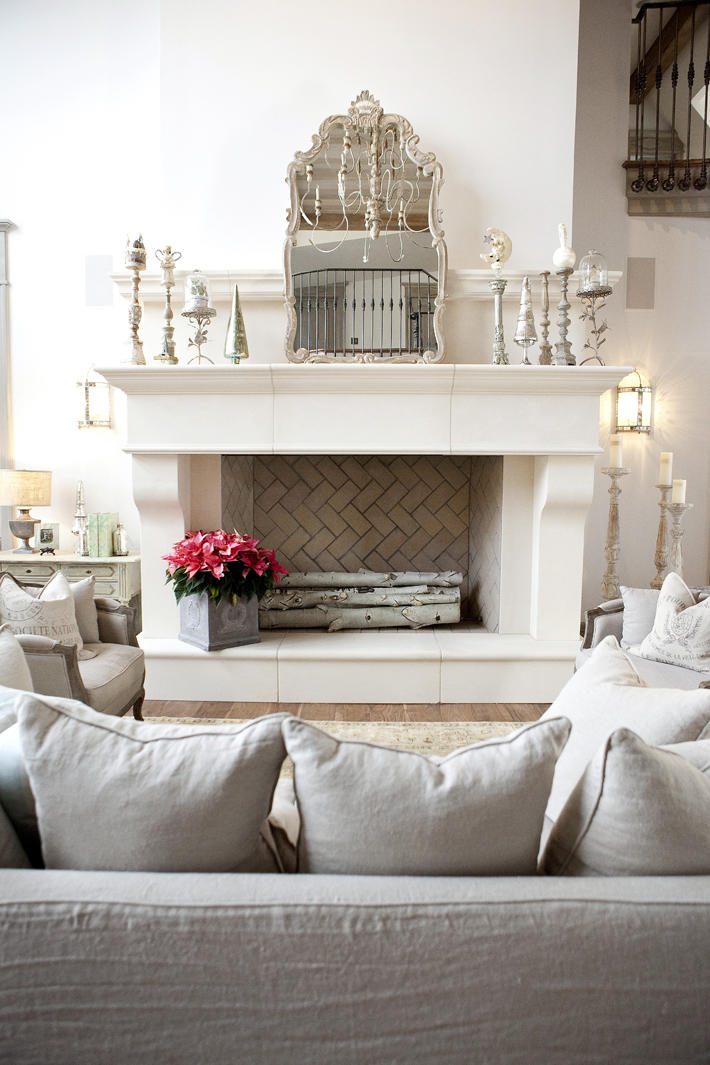 3. Add color in unexpected places
A little color on the ceiling can be all a white room needs to keep you interested and guessing.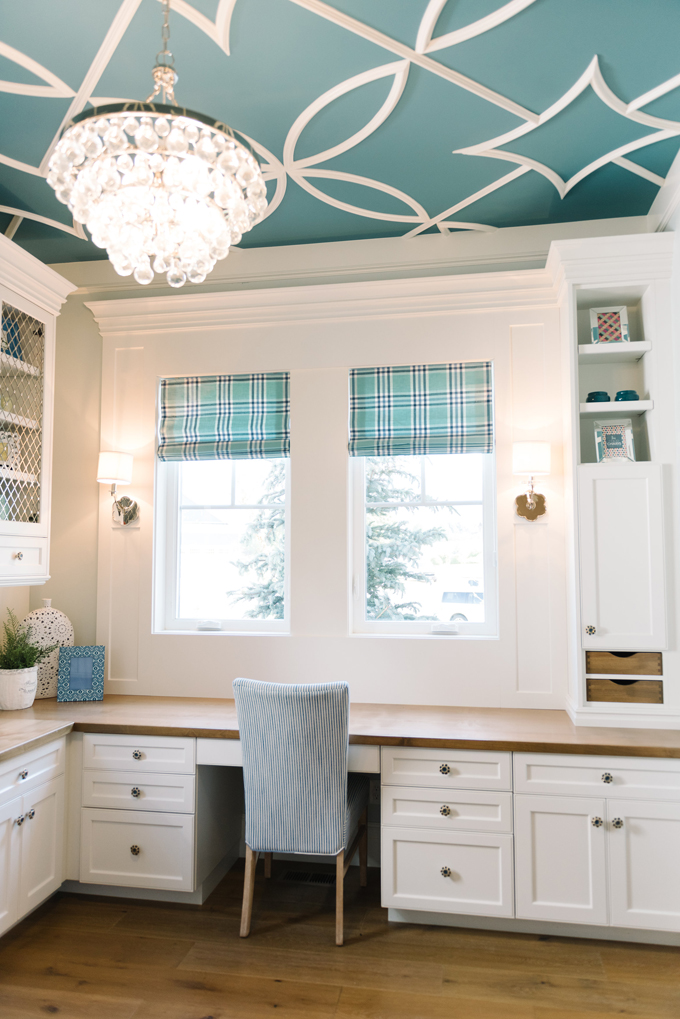 Or make it playful with unexpected furniture, like this awesome swing. (The wallpaper and wall art are also perfect in this contemporary tween bedroom.)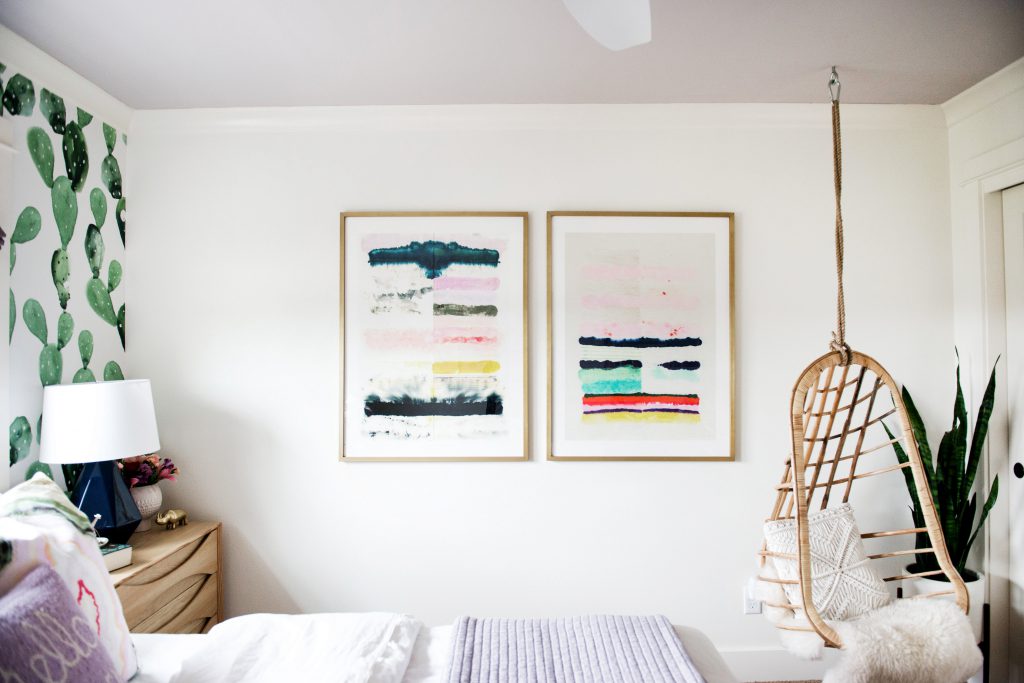 Source: Suburban B's One Room Challenge, Spring 2017
Add colorful pillows and a contemporary area rug for the finishing touch.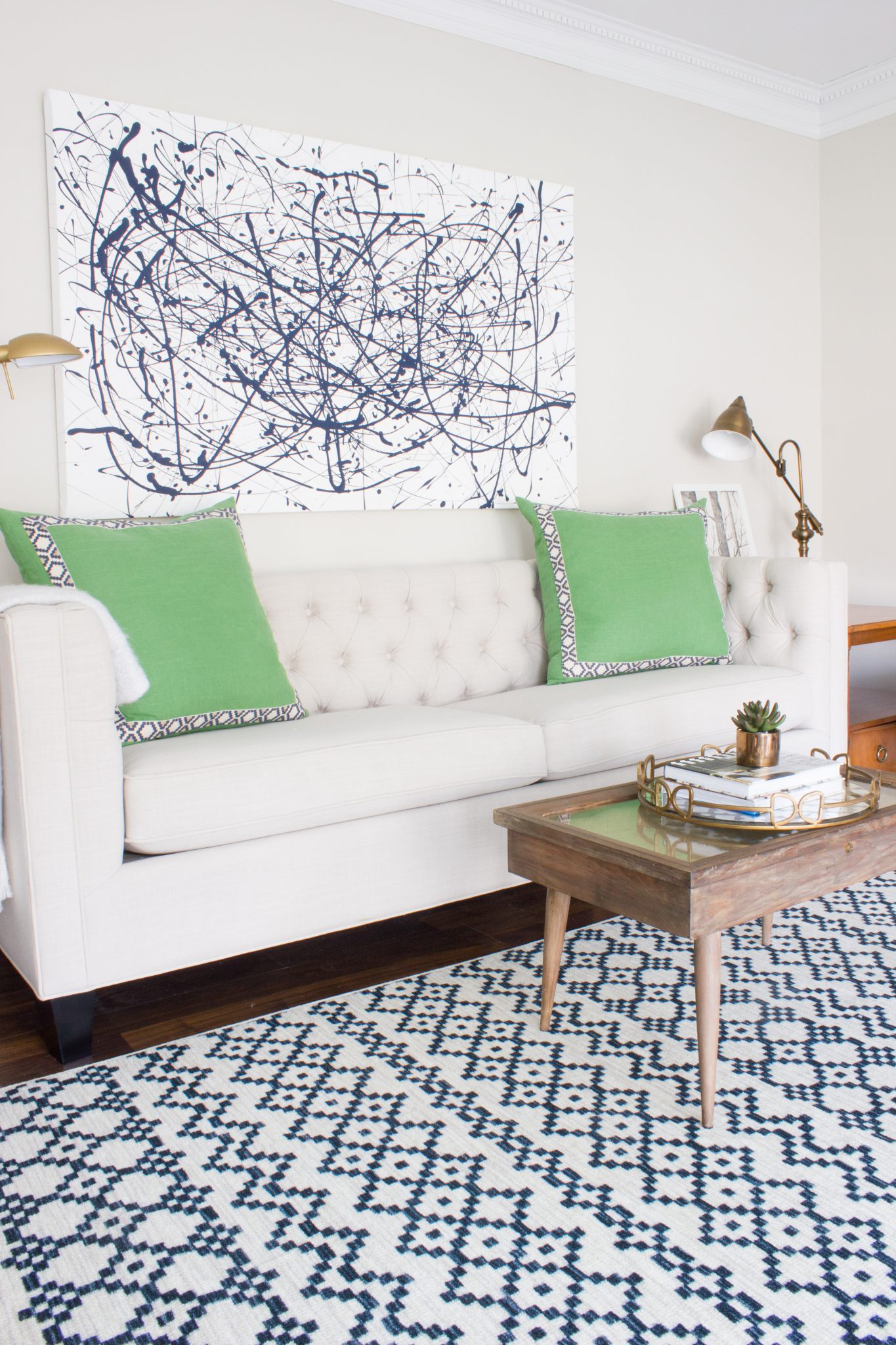 Shop this contemporary Mohawk Home area rug here.
But which white? 
If you've ever found yourself with the daunting task of choosing the right paint color, you know it's not a simple choice! Do you opt for cooler, brighter tones? Warm, creamy ones?
Choosing the right white can be especially tricky because of their sneaky undertones. Because there are so many different shades of white, this is one of those times that shopping for paint online is actually much better than purchasing based on a paint chip. It's much easier to spot the undertones! The Benjamin Moore website does a great job at showing you all of the options in a single color family, with a room visualizer to see how the color works in a room as well!
White rooms can seem the most intimidating to decorate, but just a bit of attention to detail will take a bland space from feeling neglected to captivating, beautiful, refreshing and unique!