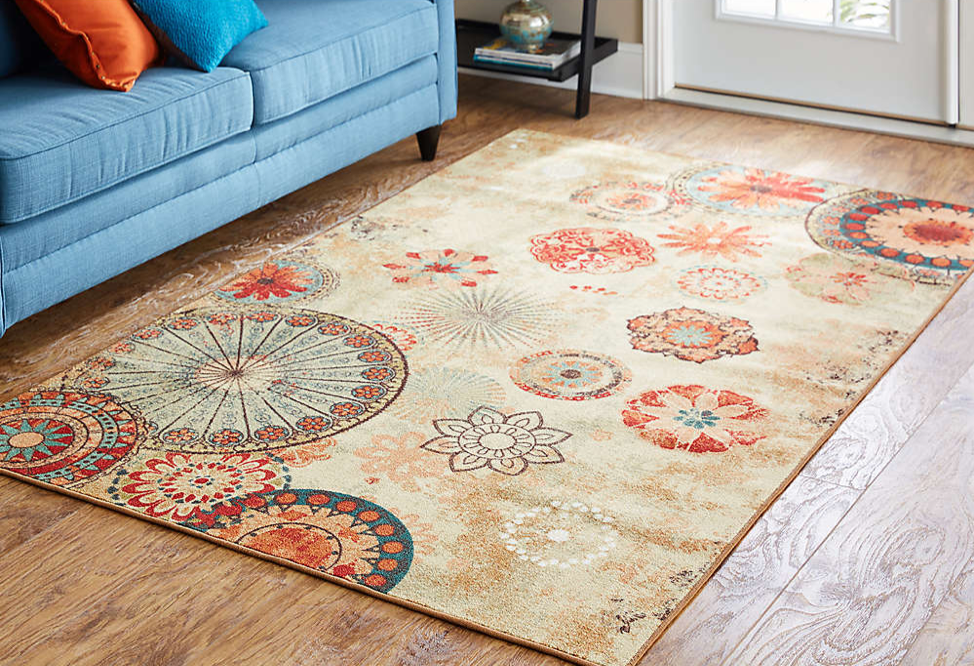 (Source)
Our lives can be very busy and it's hard to keep up, especially with the wear & tear on our floors! Whether you have a full house with kids and pets, entertain often, your family is making memories with messy meals or you're just in out of the house a lot with a million activities going on, you have a lot of high-traffic areas in your home and you're likely going to need an area rug for these spaces.  Our High Traffic Area Rugs are designed for the spaces you live and play in the most! Let's take a peek into why these rugs are a necessity in your home design.
Traffic Jam
So where will the rug be used? High traffic area rugs are typically for rooms or spaces that receive heavy foot traffic.  In my home, it's the hallway and the living room.  I live in a townhouse, so as soon as you walk in, you have a choice to turn left into the kitchen or straight down the tile hallway to the living room.  We don't have a "take your shoes off at the front door" rule so that means everything gets tracked in.  That's why Mohawk Home's Wear-Dated Nylon and SmartStrand rugs are perfect for these kinds of spaces in the home.
Wear-Dated rugs are made of the highest quality nylon materials, meaning that this fiber has strength and is stain & fade resistant!  It also has a vivid color clarity. These rugs are ideal for areas with heavy foot traffic such as the living room, dining room, hallway or entry!
We also have SmartStrand rugs.  These beauties are designed to resist crushing and matting from all of the foot traffic.  Families who do it all can enjoy rugs with durability, beauty, irresistible softness and stain resistance with SmartStrand. (SmartStrand rugs have even been known to come completely clean after a red wine spill!)
We also recommend shopping for Mohawk Home's top-rated Dual Surface Area Rug Pad, which you can use on hard flooring or carpet.  It adds a nice cushion, helps extend the life of the area rug and can help protect your hard floors from any scratches.
The Difference
To help make your decision, here are a few pros + cons to take note on when shopping for your high-traffic area rug.
High traffic Area Rugs
Most often, high traffic rugs are made from nylon, polypropylene or other synthetic fibers.
Stain Resistant
Fibers with strength to resist crushing and matting
Fade resistant
Other Area Rugs:
Depending on the fiber, they can crush or matte more easily (silk)
Not always stain or fade resistant (jute, sisal, cotton)
More difficult to clean (jute, sisal, silk)
Collection Highlight
Each of the area rugs in the Aurora collection is constructed from our durable Wear-Dated fiber, making them perfect for high-traffic areas like the family room, kitchen, hallways, entry ways and kids playrooms.  It's an easy choice for parents and pet-owners!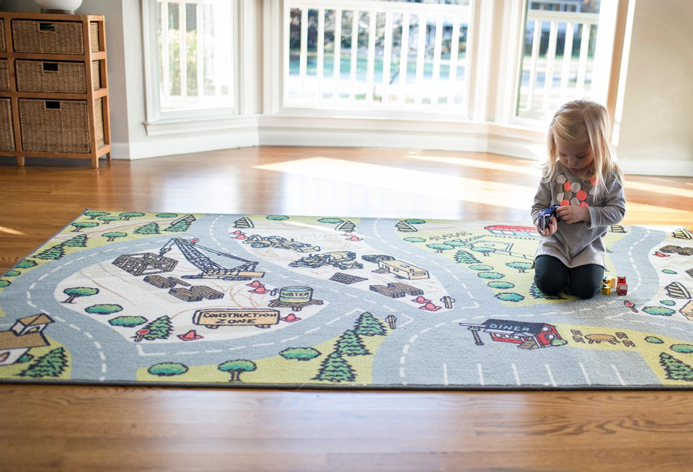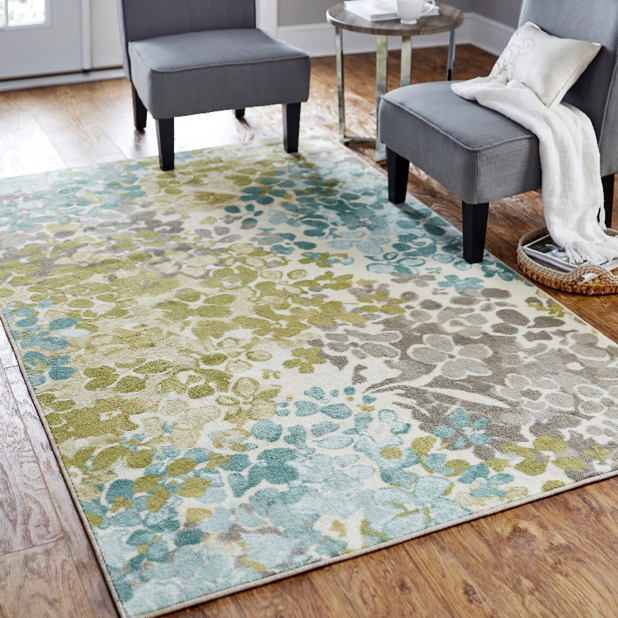 (Source)
Find your fiber!
Remember to keep in mind how a space will be used, what kind of traffic it will receive, and how much coziness you desire. Here's a quick guide to the most commonly used materials for rugs and where they are best suited for.
WOOL: Living Rooms, Dining Rooms, High-traffic areas
SILK: Bedrooms, Low-Traffic areas
COTTON: Kitchens, Bathrooms, Casual Spaces
SISAL, JUTE, SEA GRASS: Living Rooms, High Traffic and Sunny Areas
SYNTHETICS: Hallways, outdoors (note: not all synthetic rugs are suitable for outdoor use), high-traffic and sunny areas
ANIMAL SKINS: Bedrooms, Offices, Dens, Low-Traffic Areas
SmartStrand vs. Stains
You may want to consider rug options made with the stain resistance power of SmartStrand™ for those high-traffic areas of the home.  SmartStrand offers built-in lifetime stain and soil resistance that will never wear or wash off. The cleaning is fairly simple too; just a solution of mild detergent and water will do. {source}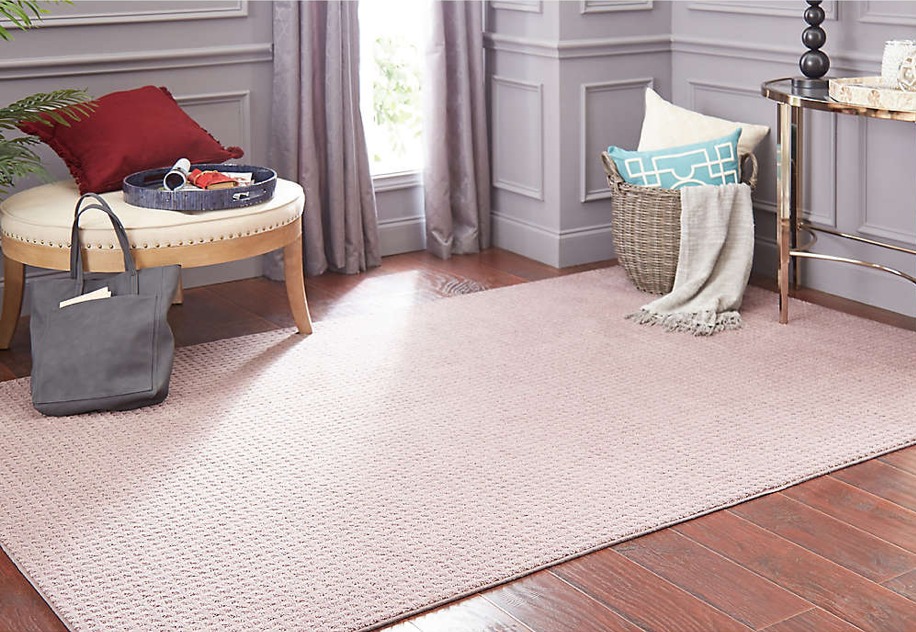 {Source}
To shop our full assortment of High-Traffic Area Rugs at Mohawk Home, you can check them out here > High-Traffic Area Rugs