Accidents are a reality of life, but the aftermath of a spill shouldn't have to stick around! Whether you're hosting a crowd for dinner, spending a night-in with the kids or cleaning up after your four-legged friends, one thing is for sure… inevitably things will get messy. Keep these stain removal tips handy to ensure your home (and your rugs) survive in one, stain free, piece!
DON'T OVERTHINK IT
When spills occur, first blot the area dry with a clean, white cloth (working from the outside of the stain to the inside), then dilute the stain with water and continue to blot. Never scrub your rug as this can actually do more damage to the fibers than good in the long run. And when it comes to drying the stain, blot it with several paper towels and consider placing something heavy on them to create the maximum absorbency. Change the paper towels every five minutes or so and be sure the stain is completely gone before applying anything heated that could set the stain, like a blow dryer.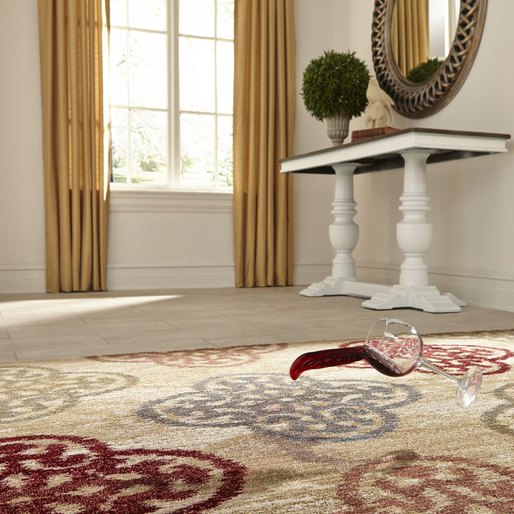 STOCK THE STAPLES FOR SYNTHETICS
White vinegar has a lot of surprising uses, but one of our favorites is as a stain remover for rugs and carpet made of synthetic materials. Mix a solution of ¼ teaspoon of white vinegar (or bleach free detergent will work as well) with 32 ounces of water in a spray bottle. This simple DIY solution is amazingly powerful at removing water soluble stains (i.e. nonalcoholic beverages, berries, soft drinks, gravy, ice cream, jelly or even mud).
Another option if you don't have white vinegar is to apply diluted dish soap (1/4 teaspoon of dish soap to one cup of warm water) directly to the rug. Allow the mixture to sit for five to ten minutes if you're dealing with something heavily pigmented and thick, like marinara sauce. For other stains, blot the diluted dish soap mixture with a clean damp cloth and then rinse using the clean section of the cloth.

KNOW WHEN TO PULL OUT THE BIG GUNS
For those stains that are a little more stubborn (i.e. special water soluble stains like blood, coffee, chocolate, wine, vomit, mustard or tea), mix one tablespoon of ammonia with one cup of water for synthetic rugs.
If the stain still won't budge, up the ante by combining ½ cup hydrogen peroxide and 1 teaspoon ammonia. Let the solution sit over the stain for two to three hours and cover with plastic wrap weighted with something heavy. Rinse with water, then apply a white vinegar mixture to where the stain was and blot with a damp cloth. Dry with paper towels.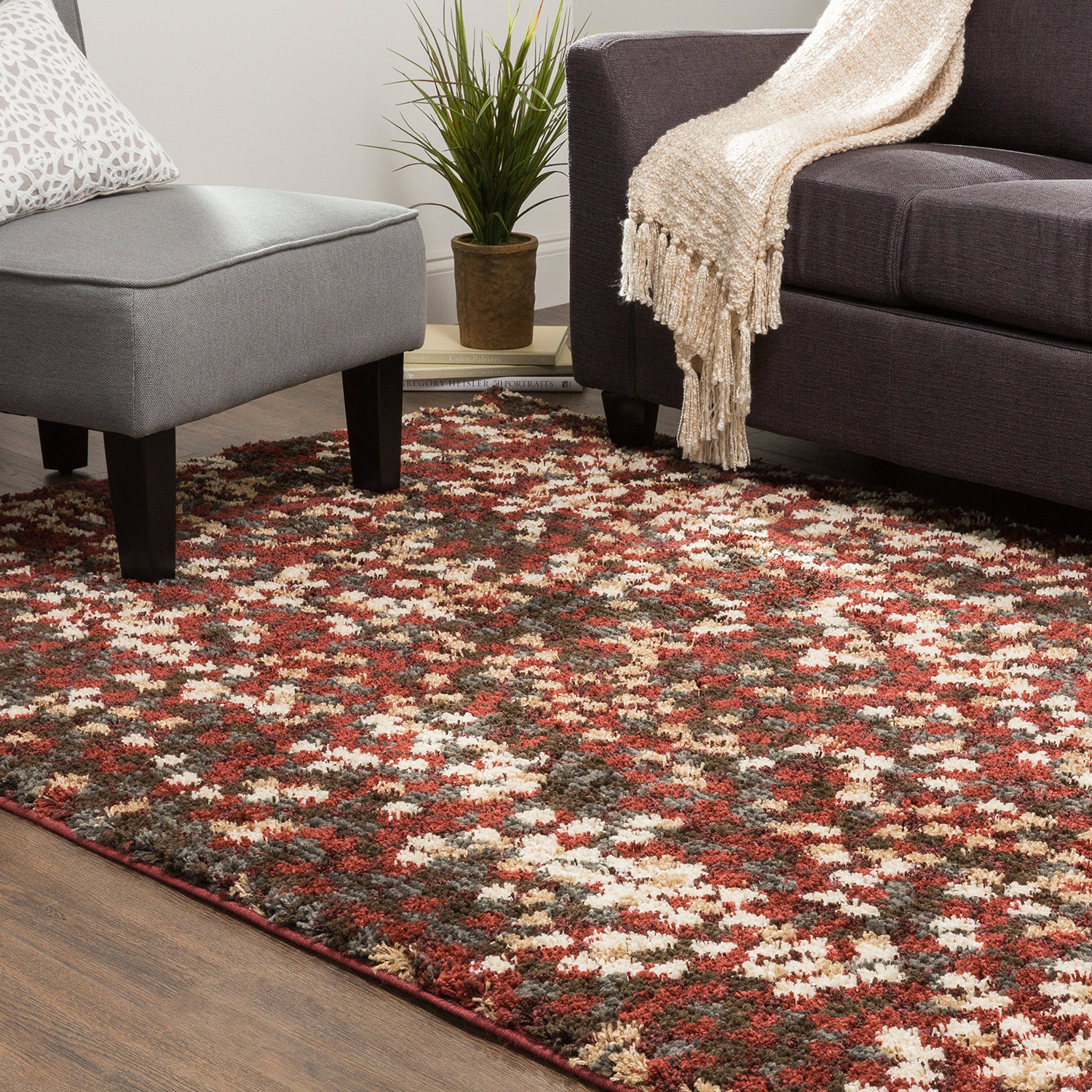 ALWAYS CHECK THE MANUFACTURER'S LABEL
When in doubt, it is best to go straight to the source. The manufacturer's care instructions on the label will be the most accurate when it comes to caring for your rug. Also, it's important to follow the manufacturer's care instructions to maintain the validity of most rug warranties.
CONSIDER SMARTSTRAND™
If you find yourself entertaining a lot, or need a kid friendly flooring solution, you may want to consider rug options made with the superior stain resistance power of Smartstrand™ for those high traffic areas of the home. Smartstrand™ is a Dupont developed polymer that offers built-in lifetime stain and soil resistance that will never wear or wash off. The cleaning is fairly simple too; just a solution of mild detergent and water will do.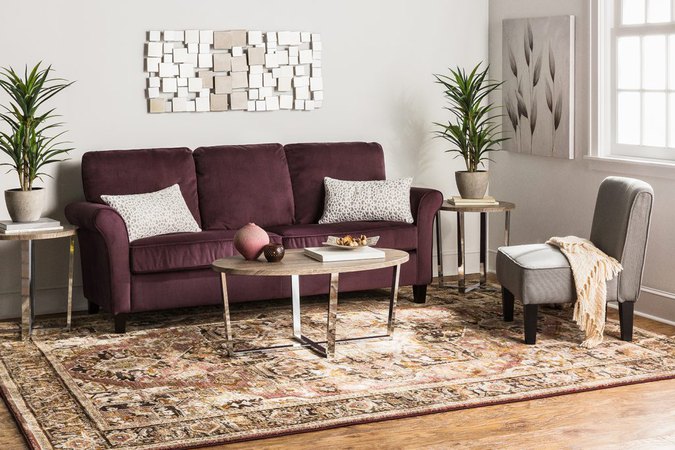 Still have a stain removal question? Drop us a line!