Why wait for spring to freshen up your home? You can let in the sunshine now and any time of day by adding a splash of Greenery, the newest must-have color. Pantone's color of 2017 is a vibrant yellow green with an outdoorsy vitality. Designers are calling it zesty, fresh and symbolic of nature's splendor. And indeed this verdant hue is as refreshing as the first leaves of Spring. It's a color that speaks to new beginnings and our connection to nature.
From lime and avocado to sage and emerald, Greenery and its sister shades work well to offset other colors in your décor, much like green serves as a backdrop in nature. Area rugs are an easy way bring the outdoors in with bright, grassy shades and lush textures that you'll want to sink your toes into. Check out these up-to-the minute green looks:
AREA RUGS FEATURING COLOR OF 2017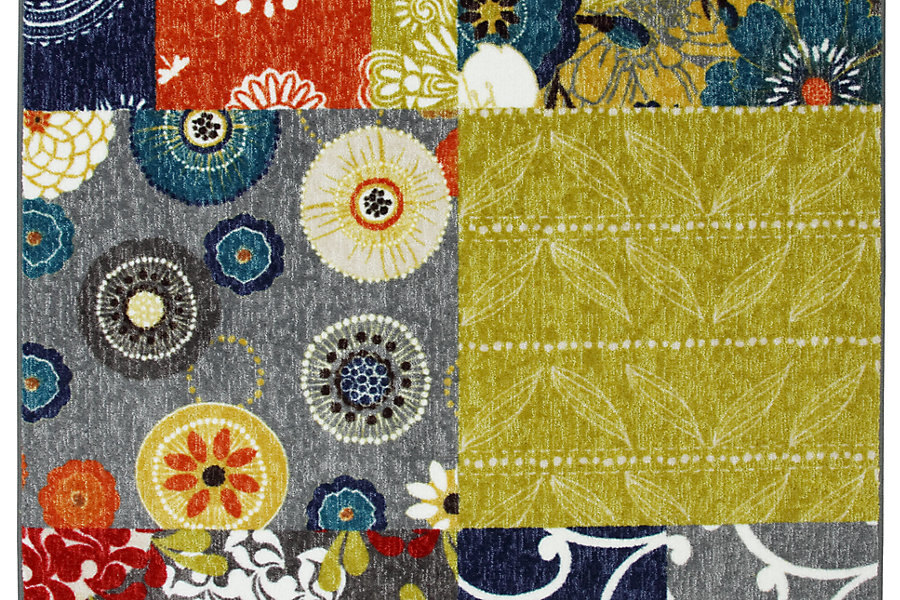 Secret Garden Patch – For pattern lovers, this boho patchwork rug offers enticing and mismatched patterns refreshed with sections of eye-popping green. Just add a calico cat.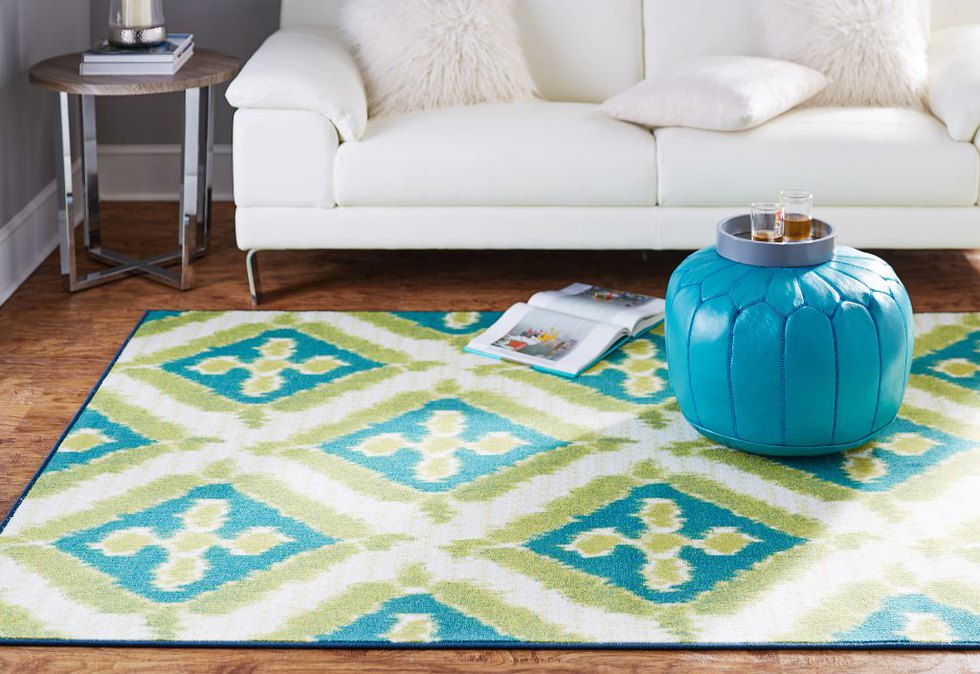 Summer Splash – Pattern is an easy way to achieve a curated look designers tell us. An inventive geometric like this lively lime green and teal combination can set the theme of a room's design or simply lend an exotic texture, depending on the size of the rug.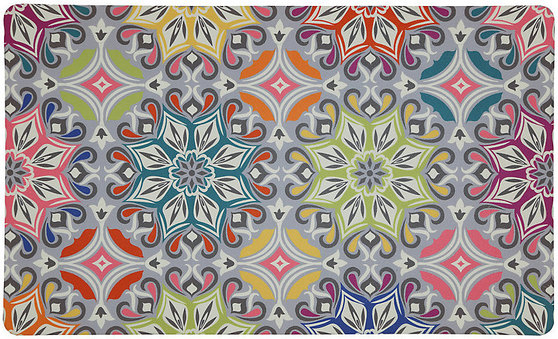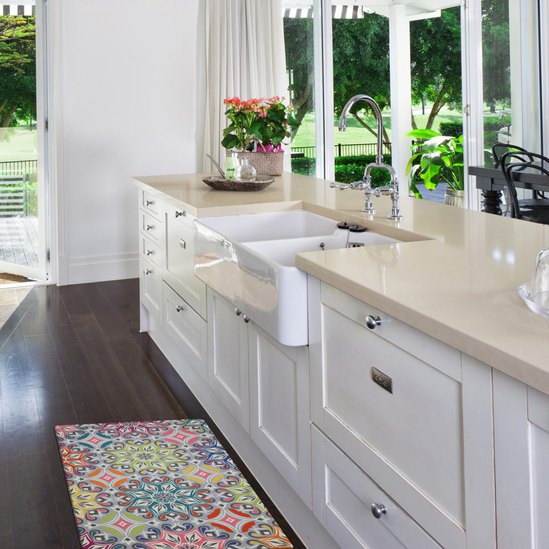 Whimsy Medallion – Instant accent! With its kaleidoscope of cheery colors, including Greenery, this folklore print mat will liven up any dreary corner.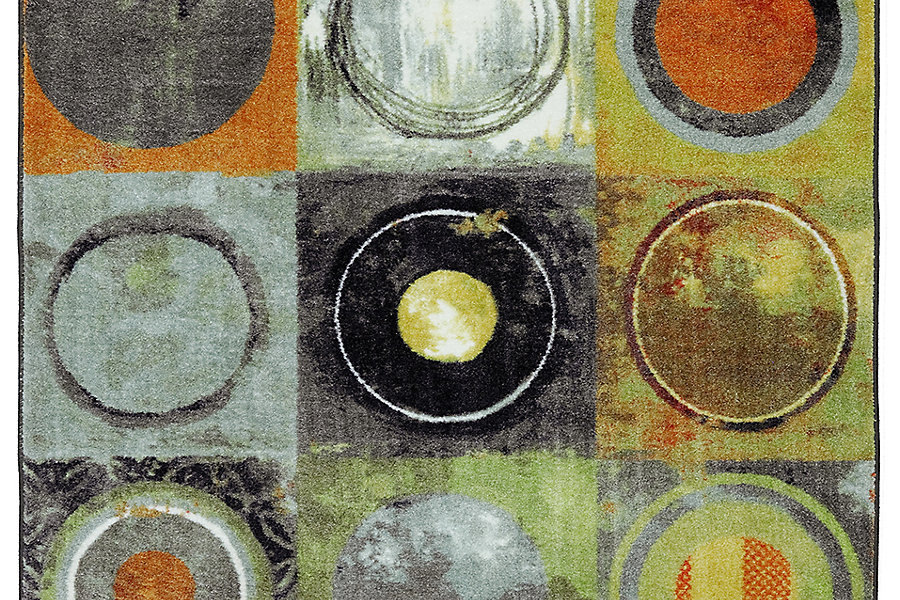 Circle Fret – Nooks and spaces for quiet retreat are enhanced by the organic distraction of this rug's pattern. Ever-shifting contrasts of symmetry and diffusion, bold and muted colors, all tie together on a background of lime green.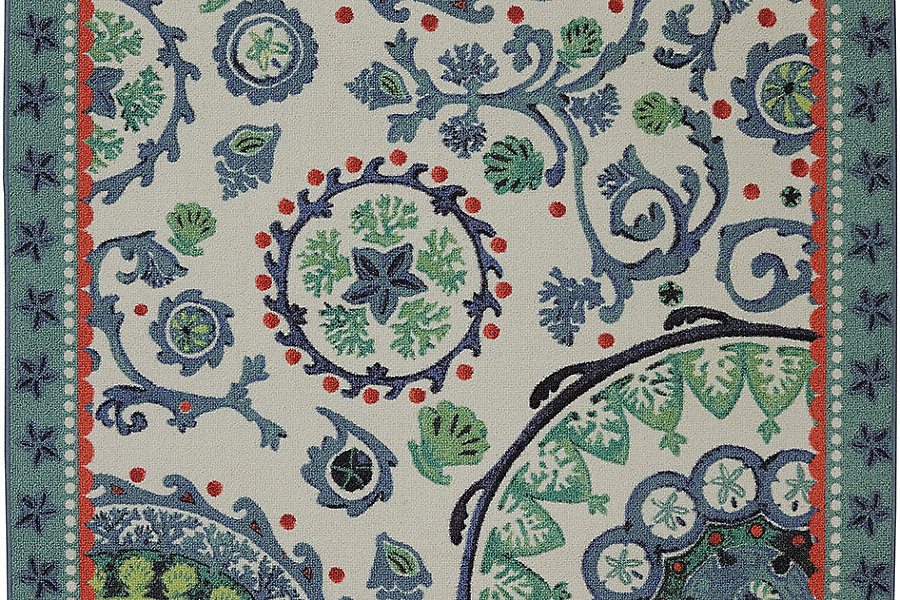 Sea Findings Suzani – This visually stunning mandala pattern is a study in motion. Fanciful medallions, spiked with splashes of Greenery, liberally move within the design.
Soon Greenery will be popping up everywhere you look. Immerse yourself in the harmonizing shades of nature with the transformative look of a green area rug. Which one is your favorite? Let us know in the comments section and be sure to follow our Pantone-Inspired Pinterest board all about Greenery here!