Family road trips are one of the greatest ways to make memories and spend time with loved ones. Whether you're headed to the beach or going to see other members of the family, long drives could be some of the greatest – or toughest – hours of your life.
From playing the quiet game to enticing your children with food and pit stops, parents have been trying different activities to entertain their kids for decades. So, how do help your adventurous kids stay entertained on a long trip?
Here's Mohawk Home's top 10 easy and fun road trip activities:
Bring on the Board Games
Do your kids love games like "I Spy" or "Bingo?" Combine the two games with road trip Bingo! It's a great activity that helps to pass the time and have some family fun.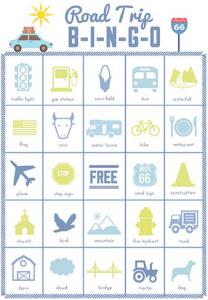 (Source – iMom)
Create a Builder Box
Playing with Legos is one of the best ways that kids can express their creativity. Attach a Lego board to the inside of a metal lunchbox, fill it with Legos and let the kiddos build away.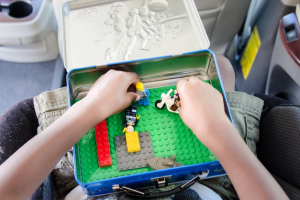 (Source – The Krazy Coupon Lady)
Make Some Busy Bags
Grab an old pencil bag and fill it with a crafty project that the kids can enjoy in the car. If you have a multiple day trip, make one bag for each day.
(Source – Powerful Mothering)
Ask Some Questions
An easy activity for the whole family is to decorate a Mason jar and fill it with different "would you rather" questions. Then let your children pick out a scenario and listen to the funny responses each person has!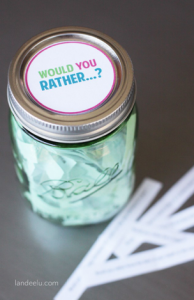 (Source – Landeelu)
Break Out the Cookies
While everyone loves a delicious cookie, I'm actually talking about something different. Attach Velcro straps to each side of a cookie sheet and turn any cooking sheet into an activity tray. Pass out some Lego, Play-Doh, Magna-Tiles and puzzles and watch your kids get lost in their creative world.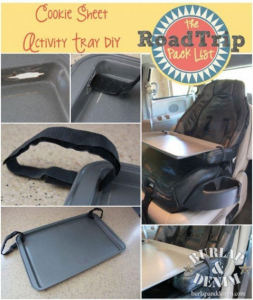 (Source – Your Modern Family)
Play Some Home Movies
If you have a DVD player in your car, you're already ahead of the game. Put in a DVD of your favorite home movies and watch your kids giggle over their antics as a baby, make fun of your fashion choices from the 70's, and take a trip down memory lane. This will keep the entire family entertained for a couple of hours!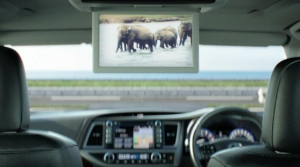 (Source – Kid Spot)
Gift It Out
Kids love getting gifts!  Plan ahead and visit the dollar store and pick up some cheap knick-knacks. Every hour that you're traveling, let your little one pick a new "present" to open as a reward for their good behavior!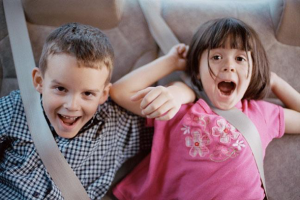 (Source – BT)
Make a Scavenger Hunt
Scavenger hunts are one of the best car games by far. Make up a list of things that your children need to find while on the road. It's an easy activity that encourages kids to look outside instead of at a screen!
(Source – Kelle Hampton)
Encourage Their Artistic Side
Fun fact: dry erase markers work on windows! Encourage your young ones to create their own masterpiece during the ride.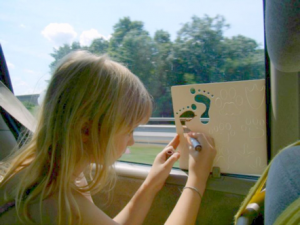 (Source – Trip Savvy)
Break Out the Map
Buy a map of the area that you're traveling through, get it laminated and hang it behind the driver's side seat. As you pass through different cities on your journey, have your child follow along and mark it on the map!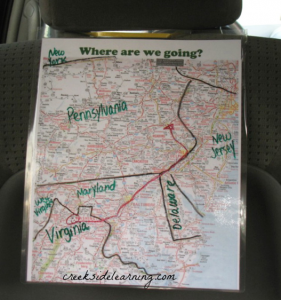 (Source – The Krazy Coupon Lady)
What's your go-to pick for the best road trip game? Let us know in the comments!