Doing something fun doesn't have to be expensive, which is why we've got the best and easiest DIY fluffy slime recipes that will put a smile on your kids' faces! Making slime is always a fun and affordable option, using ingredients you most likely already have somewhere throughout the house! Whether you're looking to make slime without borax or glue, here are a few different slime recipes that we're sure will even make you feel like a kid again!
Fluffy Slime – Traditional Recipe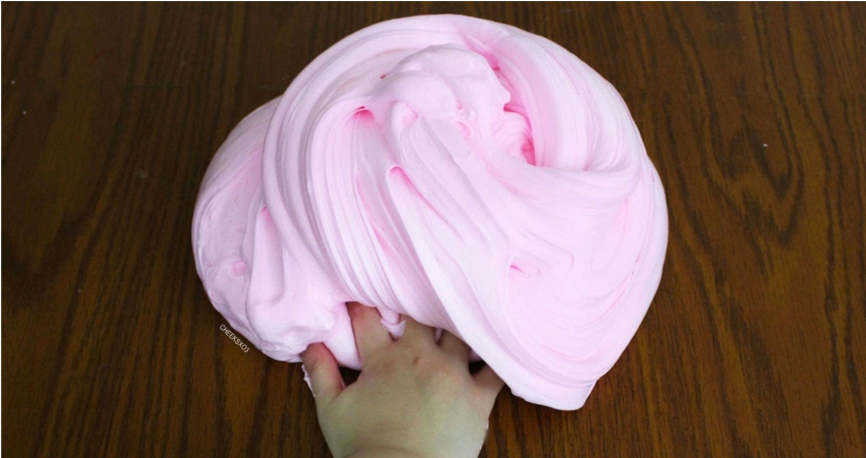 Ingredients:
Water
Borax
Elmer's glue
Shaving cream
Foam soap
Corn Starch
Lotion
Directions:
Add 1 cup of warm water to a small bowl.
Add 1 teaspoon of borax into the same bowl and mix until all the borax is dissolved.
In a separate, bigger bowl, add a half cup of white Elmer's glue, followed by a half cup of shaving cream and half a cup of foaming hand wash for added fluff.
Add one tablespoon of corn starch to thicken the slime.
Add a few pumps of hand lotion to make the slime stretchy.
Now for the fun part—adding color! Mix a few drops of food coloring into your slimy creation to bring it to life!
Slowly add portions of the borax and water into the bowl and continue mixing until all ingredients have been used.
Using your hands, dig into the slime for a final mix up and get a good feel for its texture. If it is still a bit too sticky you can add more borax and water until it's just right. Enjoy!
Unicorn Slime Without Borax
Although this recipe is a bit easier because it doesn't include borax or corn starch, it is a bit more time consuming. Perfect for a rainy day!
Ingredients:
Elmer's Glue
Shaving Cream
Foam Soap
Baby Powder
Body lotion
Food coloring (at least 3)
Directions:
Add half a cup of the glue with half a cup of shaving cream and half a cup of the foaming hand wash into a bowl and mix it all together.
Add one to two ?? Is pump the word we want to use for baby powder? Usually it's sprinkled.of baby powder, followed by four pumps of body lotion.
Add a few drops of food coloring (only one color at a time) and mix well. Repeat steps 1-3 for each color you want to add, creating separate slimes for each color.
Finally, combine the slimesby simply stretching, folding and repeating until the colors come together and look similar to the image below.
Glitter Slime Without Glue
For this type of slime, glue is not required!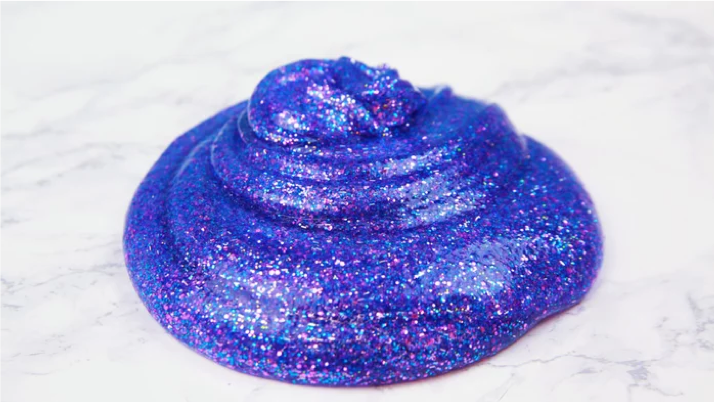 Ingredients:
Peel-off Face Mask
Food Coloring (optional)
Glitter
Baking Soda
Contact Solution
Medium bowl
Directions:
Add the face mask to a medium sized bowl.
Add a few drops of food coloring.
Add as much glitter as you'd prefer to get the perfect amount of sparkle.
Mix well.
Add ¾ teaspoon of baking soda and mix it into the glittery mixture.
Slowly add contact solution while mixing until  the slime is formed.
How to Get Slime Out of Your Area Rug
Making slime is a ton of fun but is really messy, and it's some of the ingredients might end up on your area rug. Don't worry—we'll tell you how to remove dry slime after spills and "uh-oh" moments.
If the slime is dry, scrape away as much of the dried particles as possible using a butter knife. Then vacuum thoroughly.
If the slime is wet, mix a solution of warm water and vinegar and apply to the slimy area.
Use a soft bristle brush to loosen the slime out of the carpet.
Gently blot (don't rub) the area with a clean, dry cloth to absorb the liquid.
Repeat as needed until slime is gone.
Looking for the perfect kid-friendly rug?  Don't miss a few of our favorite styles  that are colorful, durable and supremely soft for your kids' favorite spaces!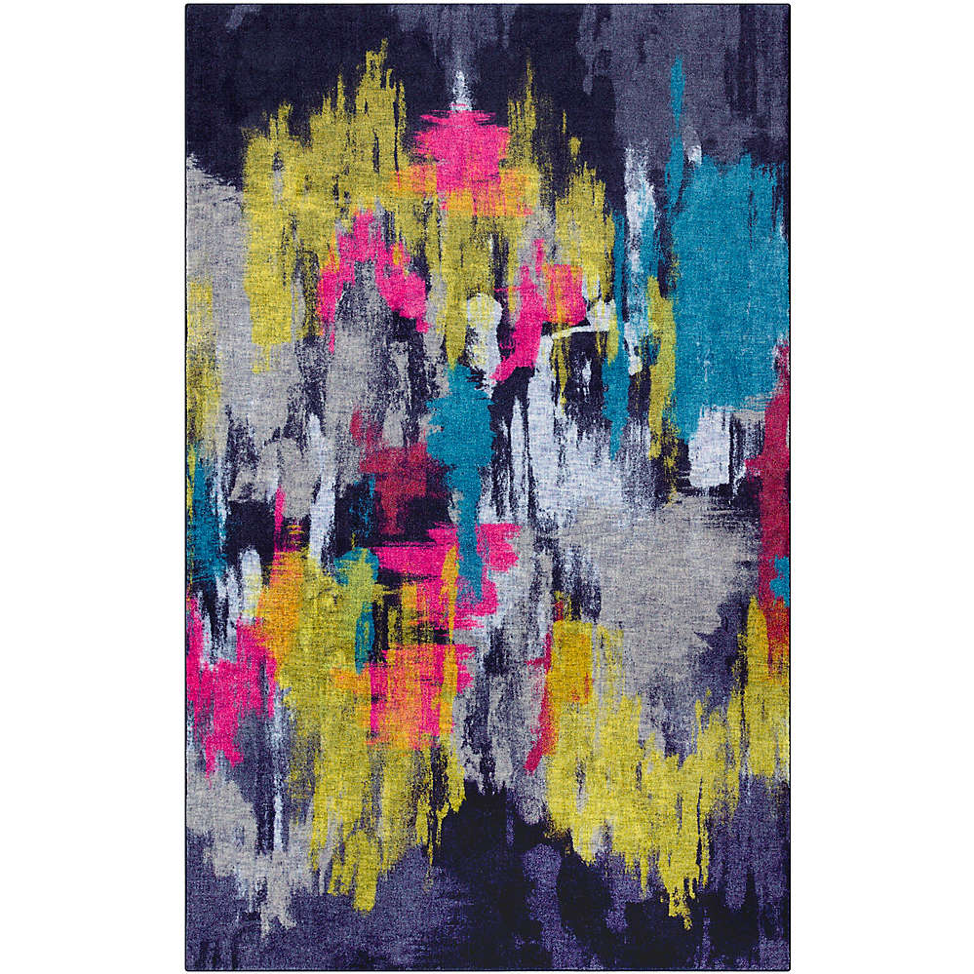 (Dondi)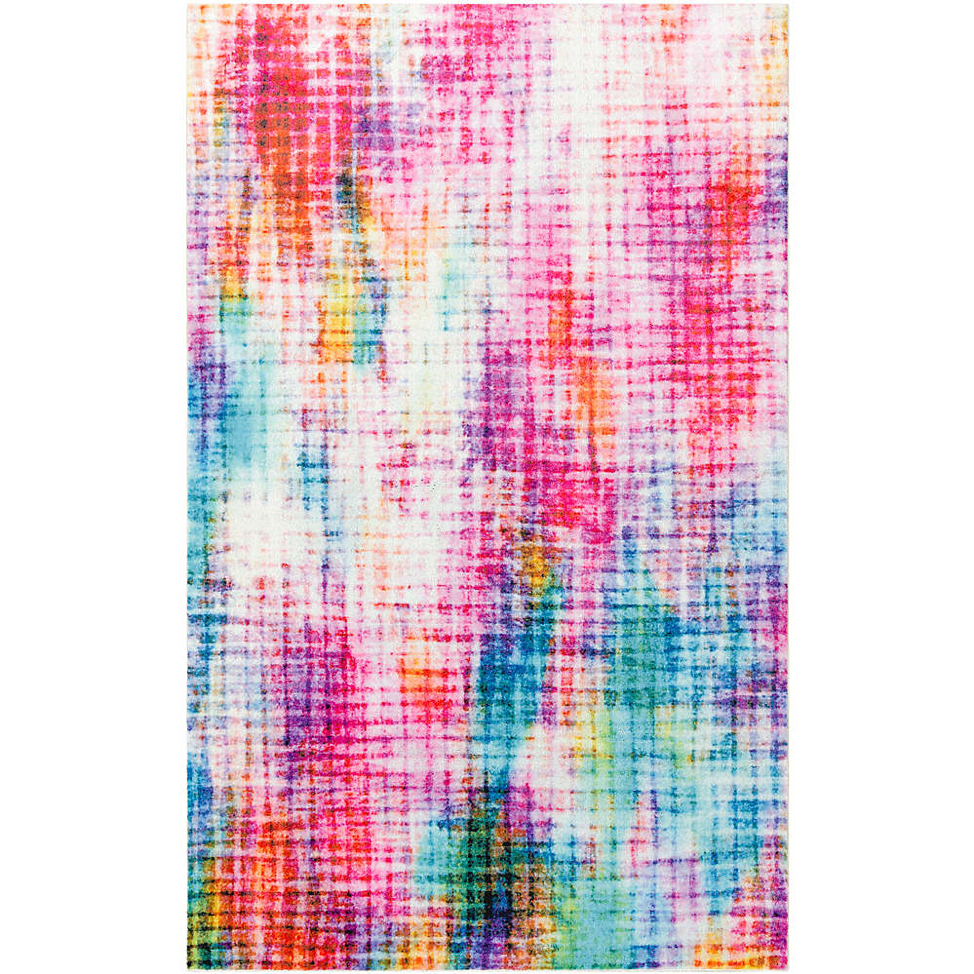 Because accidents are bound to happen, Mohawk Home offers rugs that are ready for anything that gets thrown their way. Literally! Browse the full assortment here: Kid Friendly Rugs