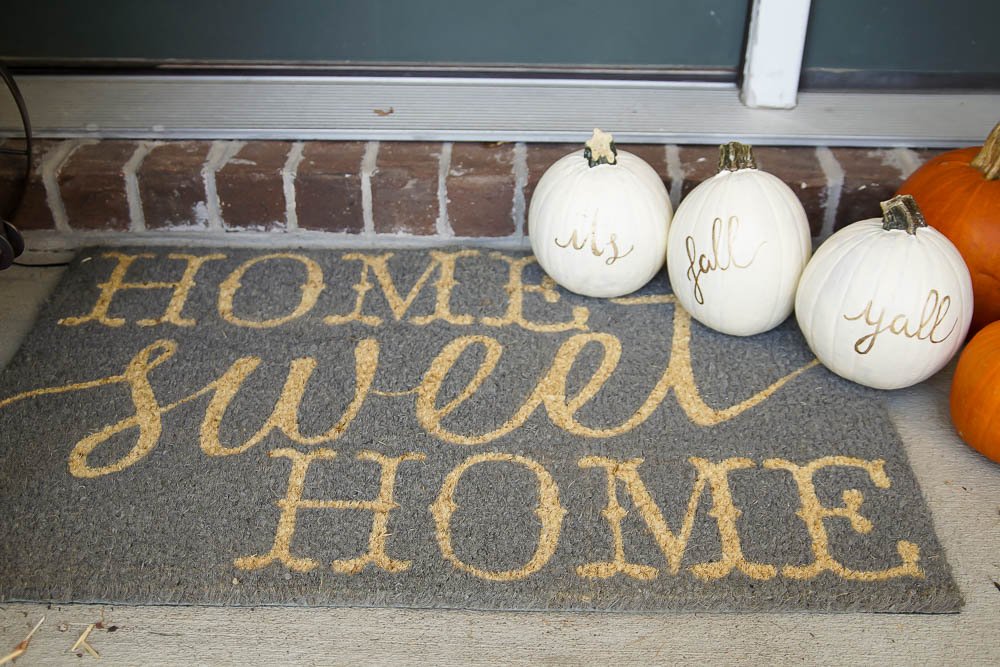 I love decorating for the fall, Halloween and Thanksgiving season!  Fall is my favorite time of year and I just love the opportunity to add beautiful, cozy and warm touches to my home.  I also love pumpkins!  Decorating with pumpkins is so  much fun because of all the possibilities!  I love the different shapes, colors, sizes and of course the opportunity to leave them be, carve them or even paint them are endless!  Pumpkins are also fun because they are "acceptable" decorations from the first of September until after Thanksgiving.  So you can really get a lot of mileage out of decorating with pumpkins!  So today I took a stab at painting and hand lettering some pumpkins for a bit of festive home decor and I just love how they turned out!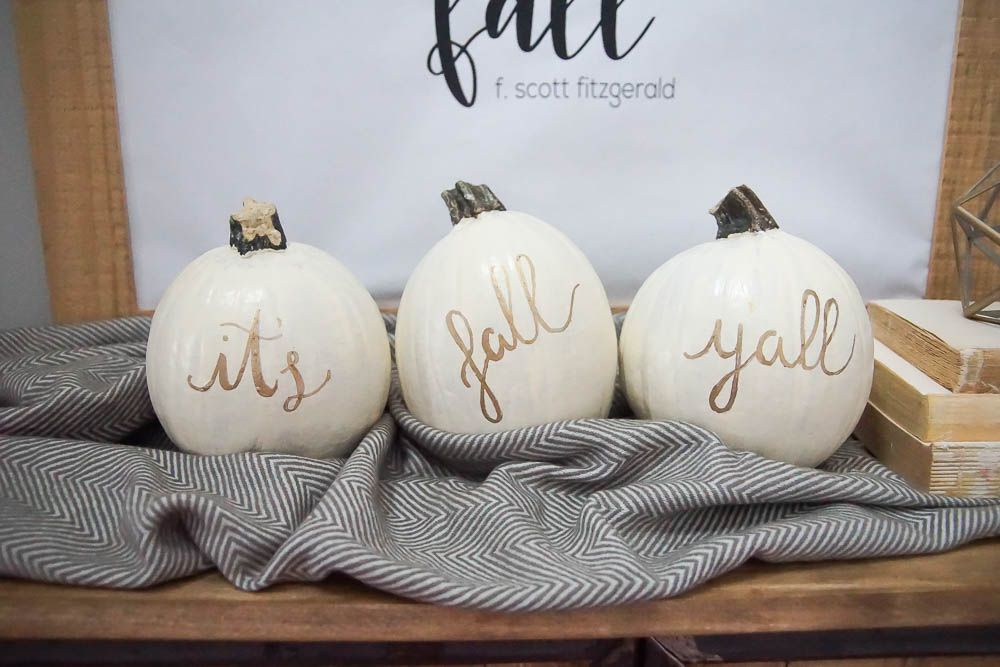 Hand-Lettered Painted Pumpkins
To create hand lettered painted pumpkins, you will need the following: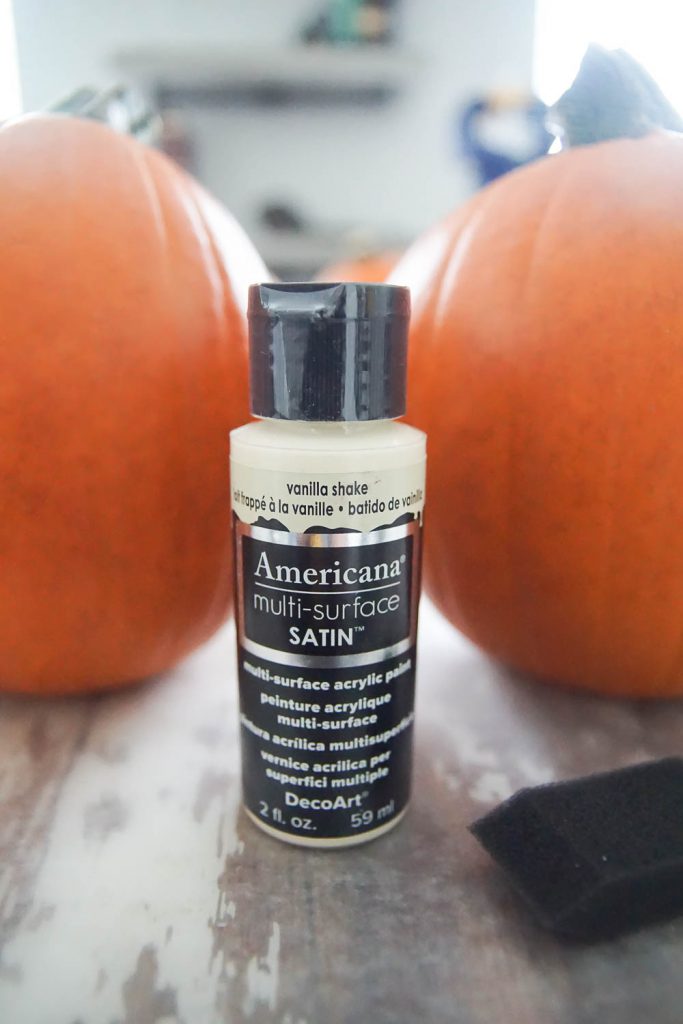 (3) pumpkins approximately the same size
Cream acrylic paint (I used Americana Vanilla Shake)
Pencil
Paint Pen in Gold
Foam Paint Brush
Small paint brush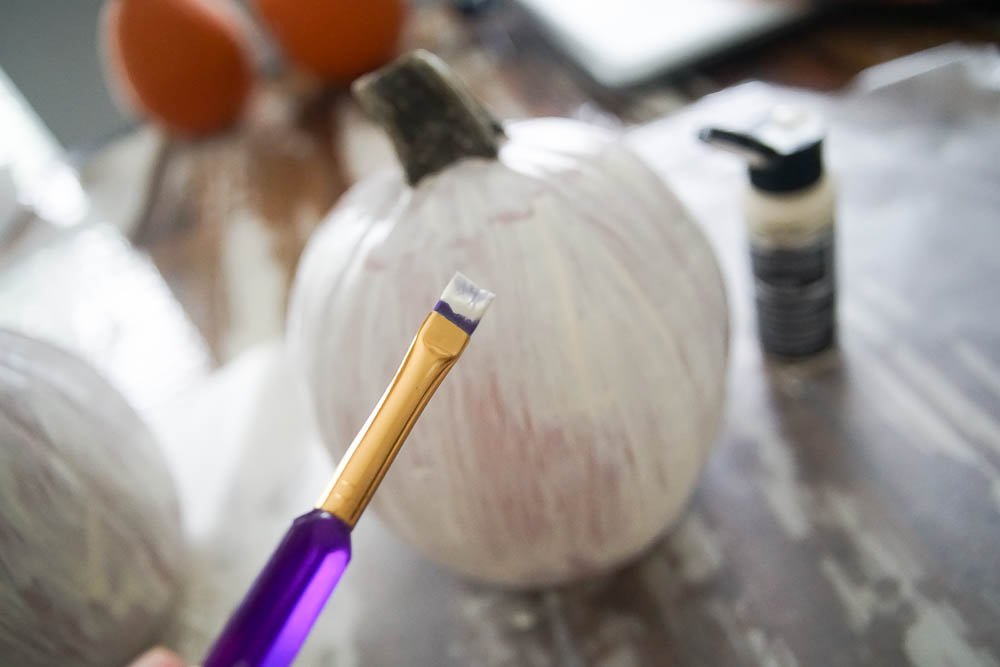 You will begin by painting all three pumpkins with the Vanilla Shake paint and a foam brush.  This will take a few coats of paint to cover fully, so paint one layer or paint, let it dry completely, then add another and another until the pumpkin is completely covered in cream paint.  As an alternative, you can also spray paint your pumpkins.  But I wanted to leave my stem natural so I choose to hand paint them.  I also used a small paint brush to paint in and around the stem.
After the paint is fully dry, use a pencil to write whatever words, saying or design you want on the pumpkin!
I chose to write "it's" "fall" "y'all" on my pumpkins but you can choose something that you prefer instead.  You could even do a simple design like polka dots or stripes if you like.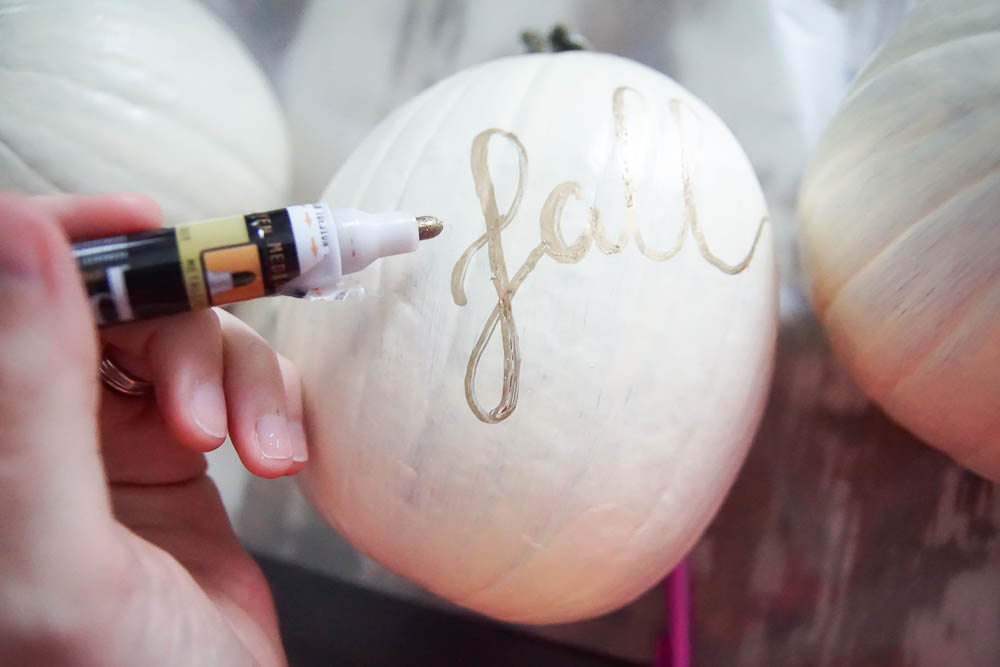 After I had sketched the words onto my pumpkins, I traced over them with the paint pen.  This will give you a beautiful gold hand lettered pumpkin!
But if you want to take it one step further, once the paint pen has dried, go back and make the down strokes a little thicker with your paint pen.  This will give your pumpkins a calligraphy hand lettered look that is so fun and so popular right now.  You do NOT need to have neat handwriting to be able to do this!  It is really such a fun and easy trick to make handwriting look beautiful and elegant without any real skills needed!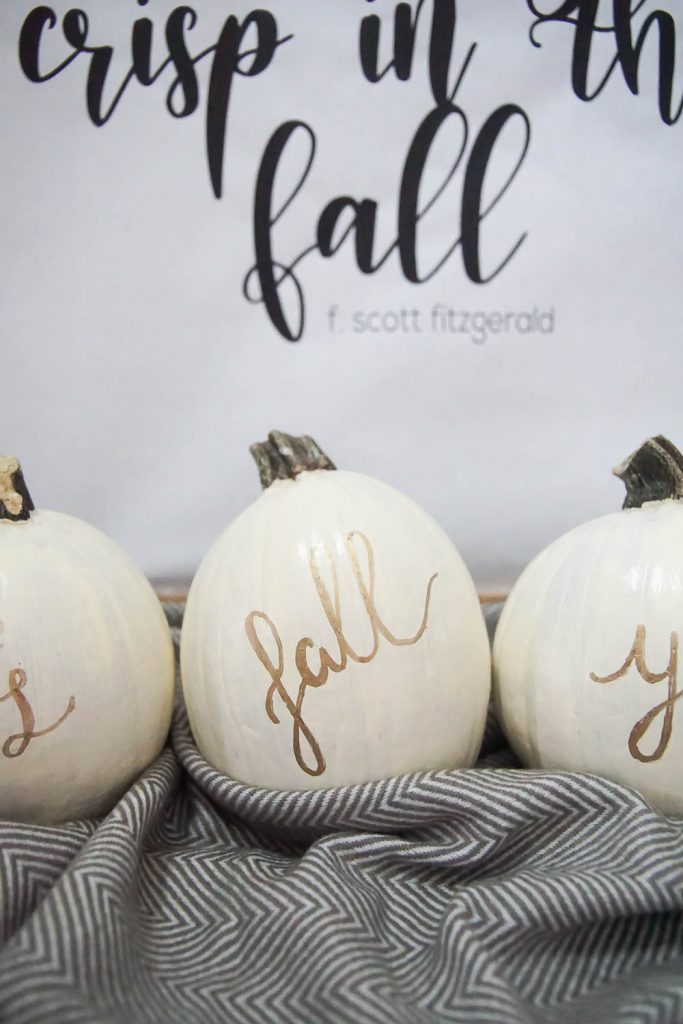 I love that these pumpkins will look beautiful in my home for a very long time!  But I also love that they look so cute and that I was able to create them myself.  Now I just can't decide if I will keep them on my mantle, in my foyer or on my kitchen table!  The possibilities for decorating with these cute hand-lettered pumpkins is endless!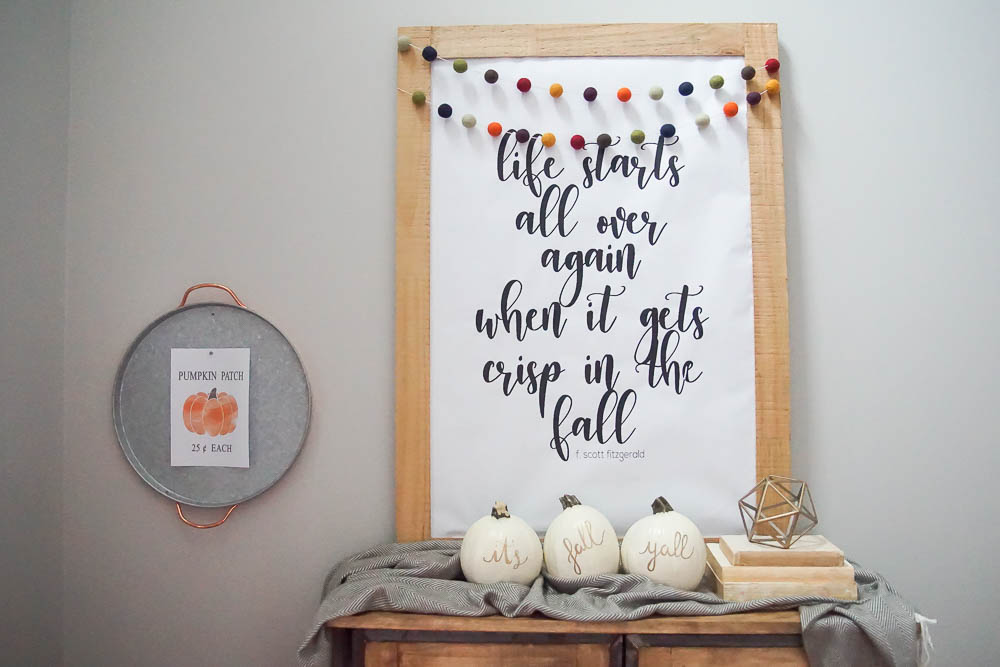 Have you ever hand lettered on a pumpkin before?