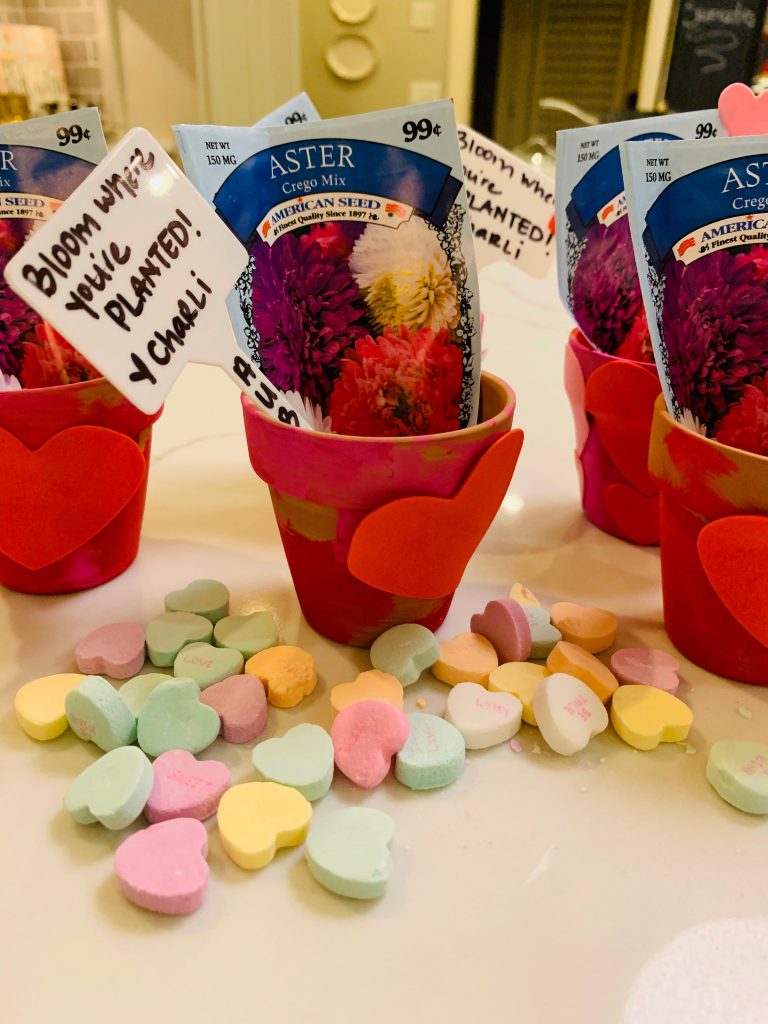 Valentine's Day is my absolute favorite holiday! The candy hearts, over-the-top romantic gestures, pink and red glitter hearts, and lots of chocolate all make for the perfect holiday in my book. Every year, my daughters and I have the best time deciding what homemade Valentine's Day cards or goodies we're going to create for their classes. Because they're still young (Caroline is 7 and Charlotte just turned 4), we opt for simple crafts that don't break the bank.
For our class Valentine's Day card craft this year, we were inspired by the spring garden display at our local Dollar Tree. After seeing the adorable little flowerpots and large selection of flower seeds, we decided on the theme, "Bloom Where You're Planted." Not only did the theme perfectly complement our flowerpot Valentine's Day craft idea, but it also sends a positive message to their classmates. We gathered all of the supplies at the Dollar Tree (score for Mama's budget!) excluding the paint that we already had at home.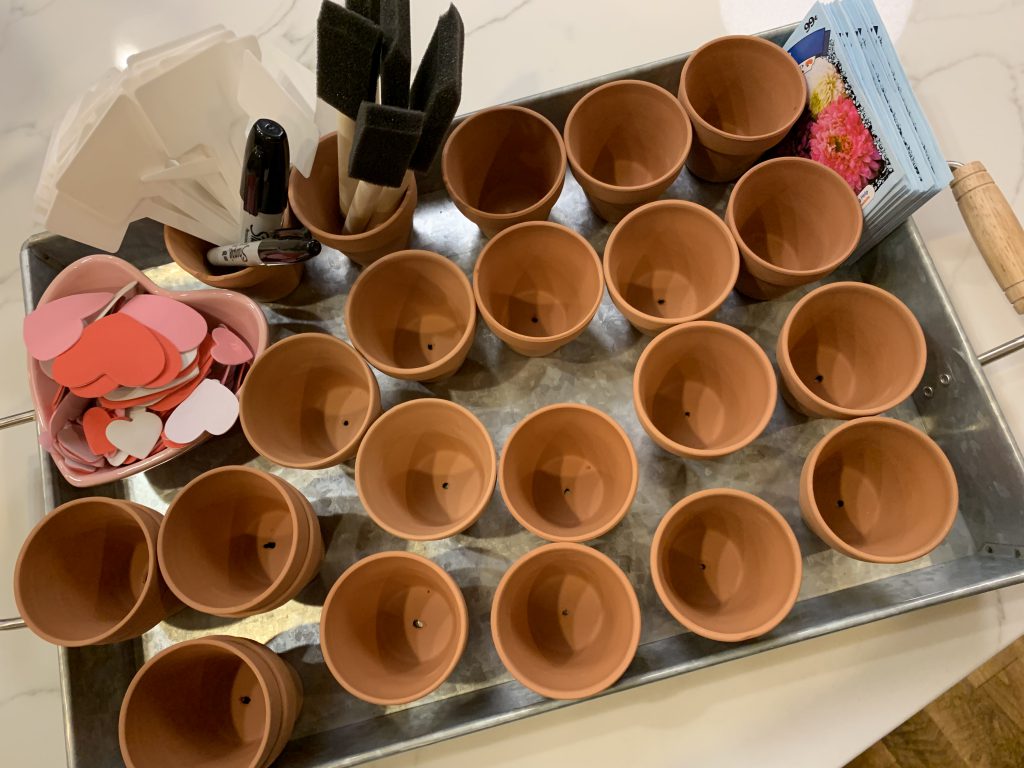 Valentine's Day "Bloom Where You're Planted" Card Craft Supplies:
Mini Flower Pots
Pink Acrylic Paint
Red Acrylic Paint
Foam Heart Stickers
Paint Brushes
Plant Labels
Seed Packets
Sharpie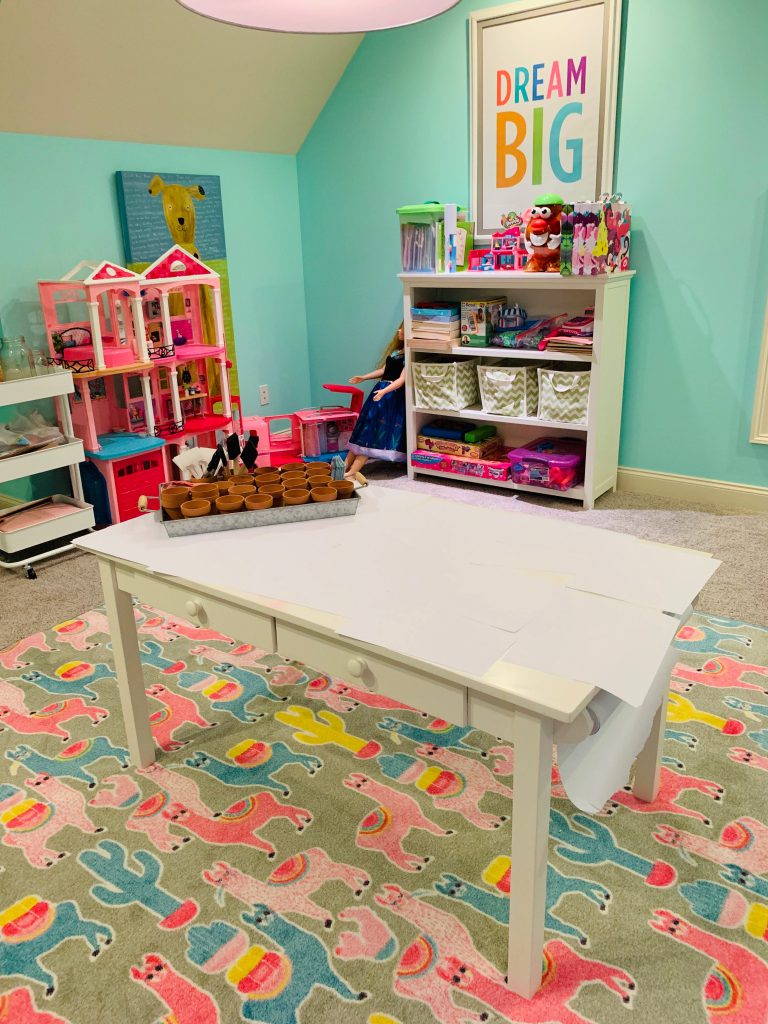 To create our flowerpot cards, we set up shop in the playroom. Our bright and happy playroom is my girls' favorite room in the house. Recently, we gave the playroom a fresh coat of Benjamin Moore Misty Teal paint and added the new Mohawk Home Llama area rug in 8 X 10 from the Prismatic Collection (I got this area rug as a sneak peak and it will be available for sale soon!). Along with unicorns, llamas are the trend in children's décor—and the llama rug by Mohawk Home hits all of the style points with a grey background and pops of pink, aqua and citron. It's pretty much the cutest rug I've ever seen, and even our purple-eared puppy Sadie Virginia agrees. Plus, painting over our new rug was no stress because of the stain-resistant fiber.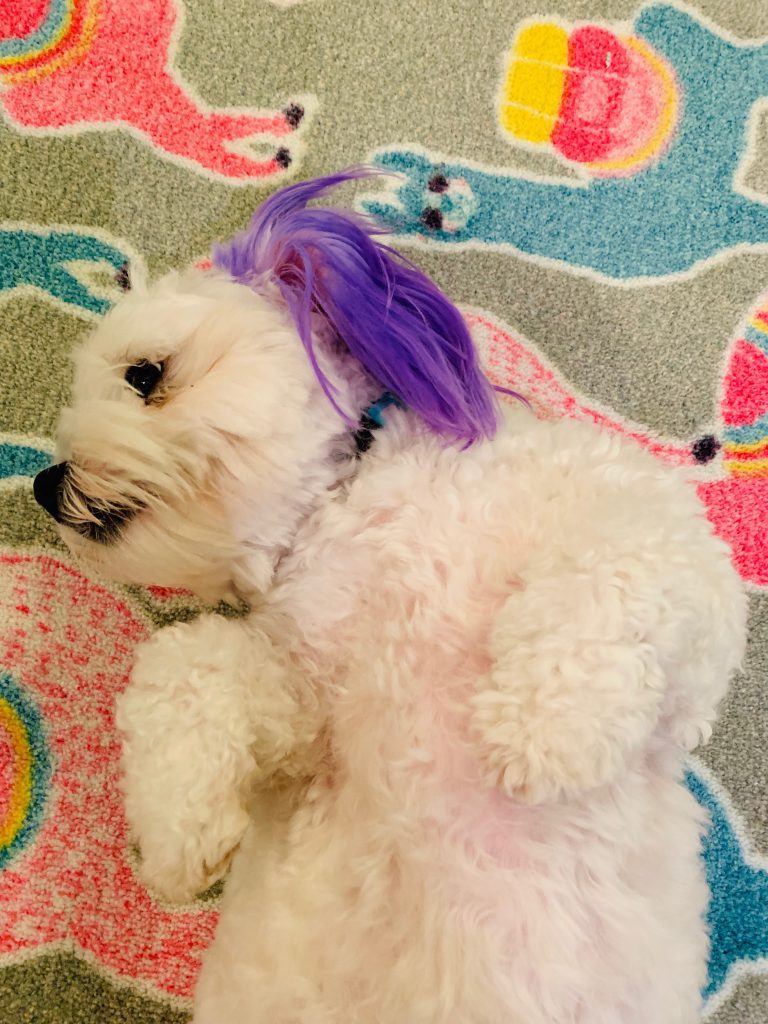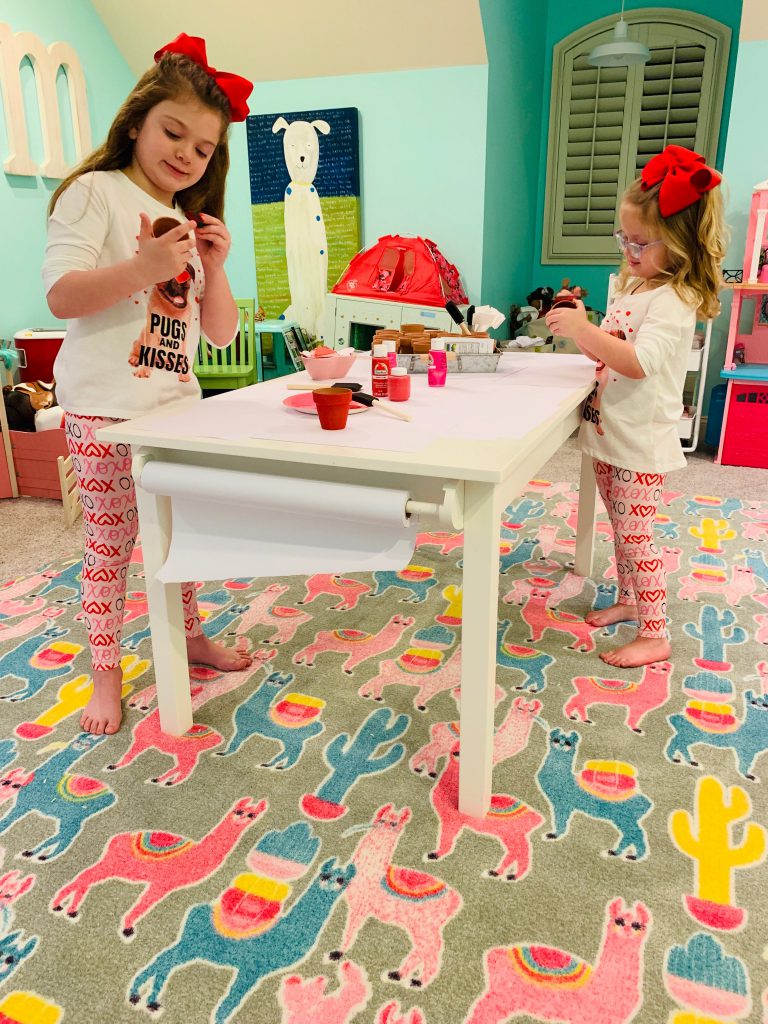 Caroline and Charlotte had so much fun painting and personalizing each flowerpot for their friends. After the paint dried, the girls decorated each flowerpot with fun stickers. If your kids are older or you're more creative, you can add ribbon, jewels, or any other embellishments to your pots. After I created the plant labels, which served as the Valentine's Day card, the girls put the stick label and seed packet inside the flowerpot. Teamwork makes the dream work! This was the ideal craft for their ages so that they could stay involved and engaged without giving up.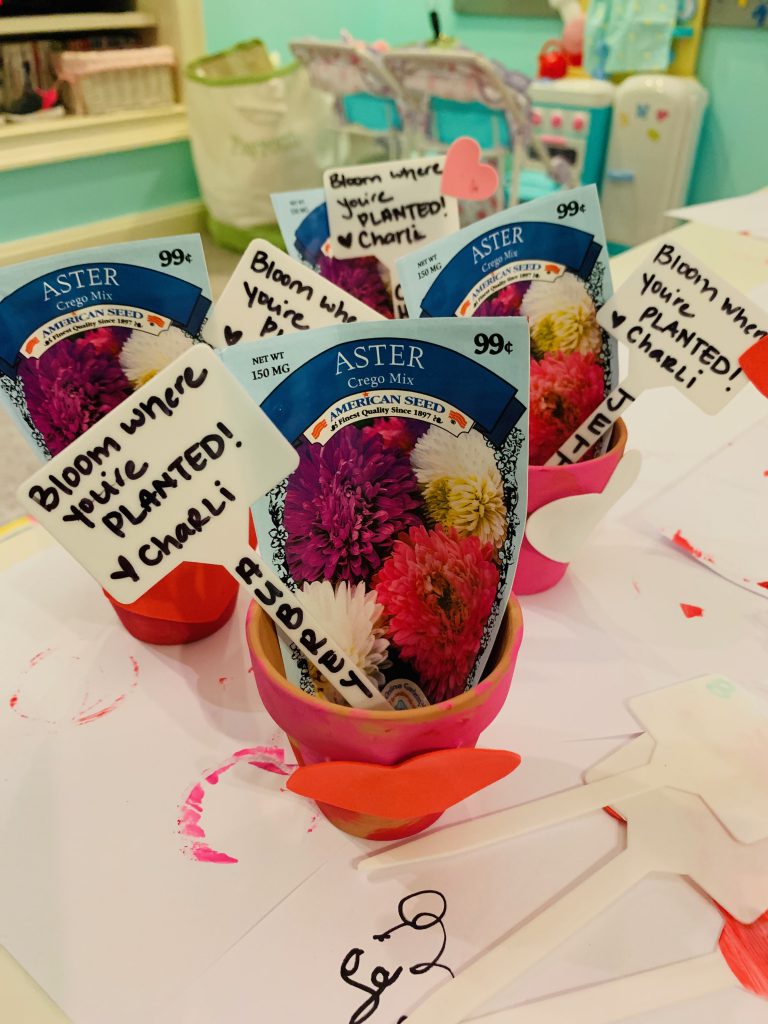 Whatever Valentine's Day card or craft you create with your little ones, remember to let them take the lead and don't put pressure on yourself to make the craft Pinterest-perfect. I'm a work in progress in this area! Most importantly, the craft is about having fun and spending time together. And creating and crafting in a beautiful space makes it even better.
Happy Valentine's Day from your friends at Mohawk Home!
---