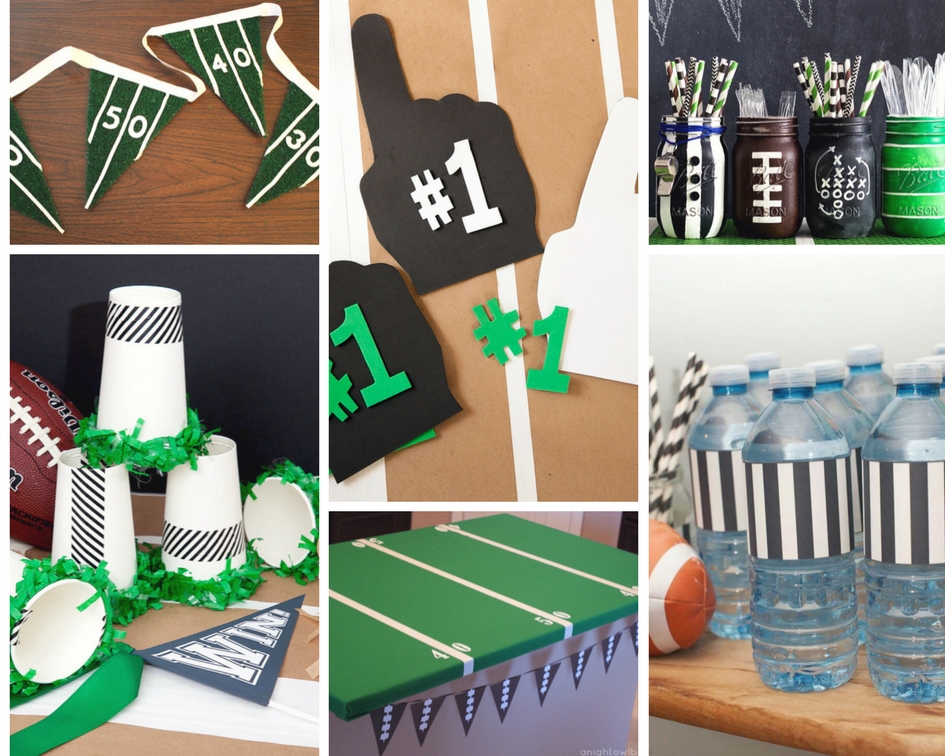 In our home, as in many across the United States, the Super Bowl is one of the premier sporting events of the entire year. We've made it through pre-season, regular season and playoffs, and Super Bowl Sunday brings all the excitement of loving football to the forefront. Not to mention, we can finally find out who won their fantasy football league with their Super Bowl bracket!
I love hosting parties for the big game, no matter which team is playing in the Super Bowl! We invite our close friends and, as host, I like to make sure everything is perfect for Game Day. From football friendly foods to team themed décor, we spend days decking out our TV room in anticipation. While my football party food is always on point, I lack the DIY prowess of other Pinterest Moms. In fact, I am all thumbs when it comes to using masking tape and haven't managed to cut a straight line since Kindergarten. My kids know to keep the hot glue gun far away from me!
Even though I'm not the most creative savvy Mom on the block, I really love it when a room is decorated for the big game. From professional DIYer to DIY 101, no matter your crafting level, we put together a list of our favorite DIY Super Bowl party ideas that will make you the Super Bowl MVP this year!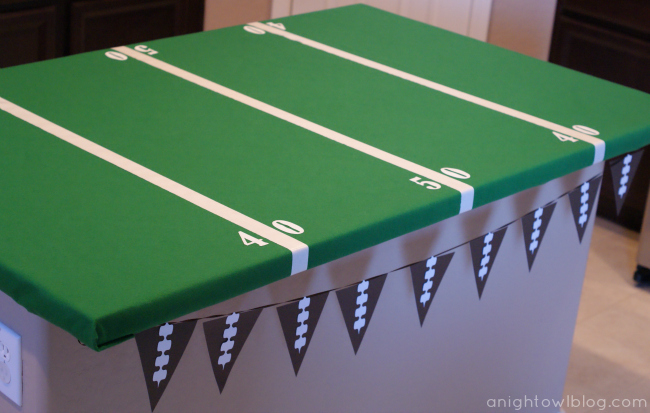 Football Field Party Table – A Night Owl Blog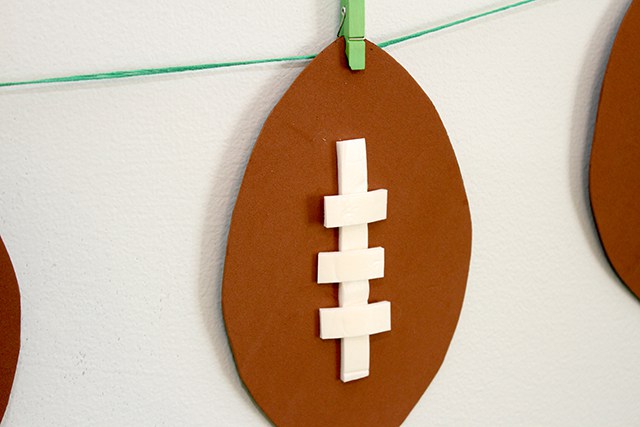 Football flags – Oh So Lovely Blog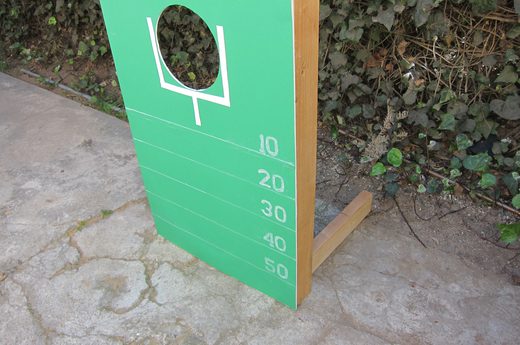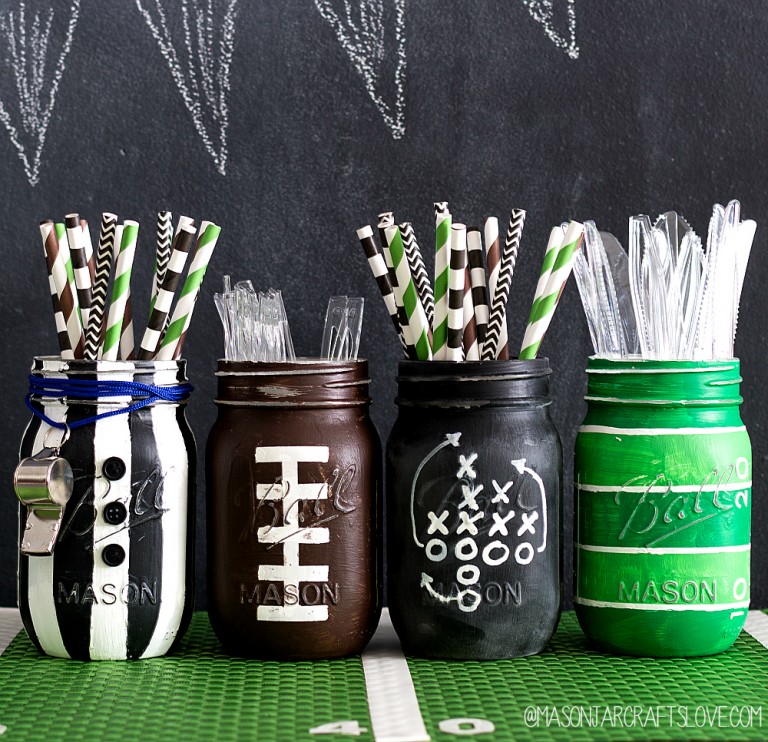 Football Mason Jars – Mason Jar Crafts Love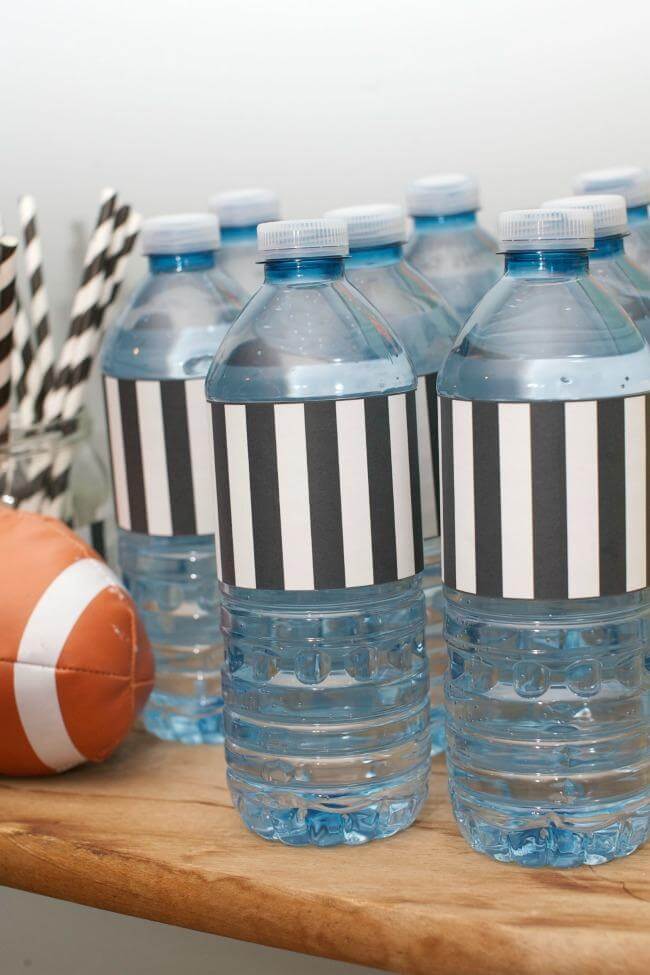 Water Bottle Wraps – Spaceships and Laserbeams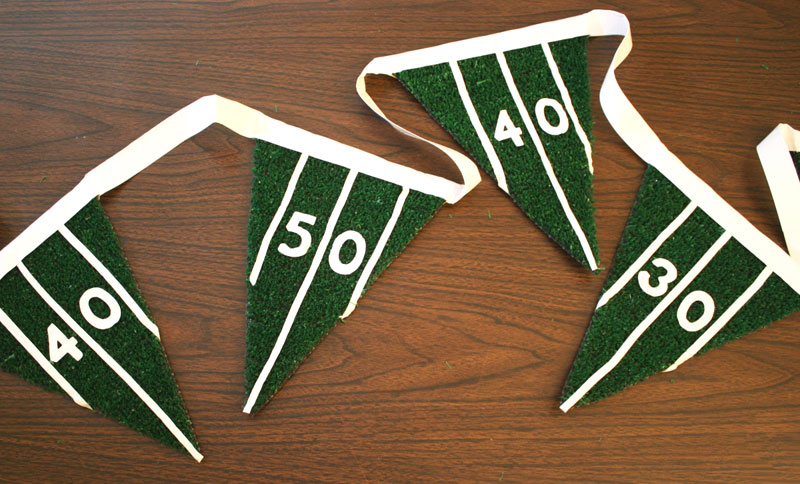 Football Pennants – Chica and Jo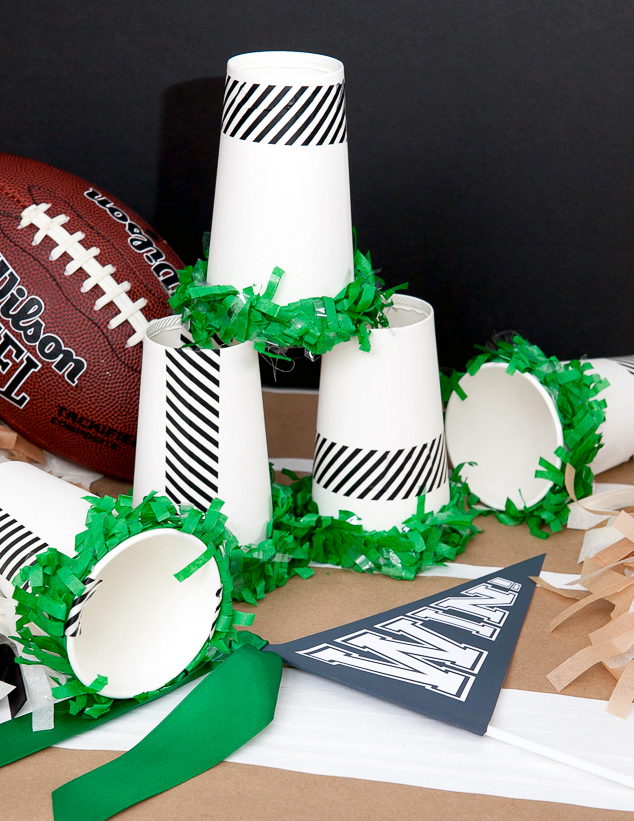 Mini Megaphones – Frog Prince Paperie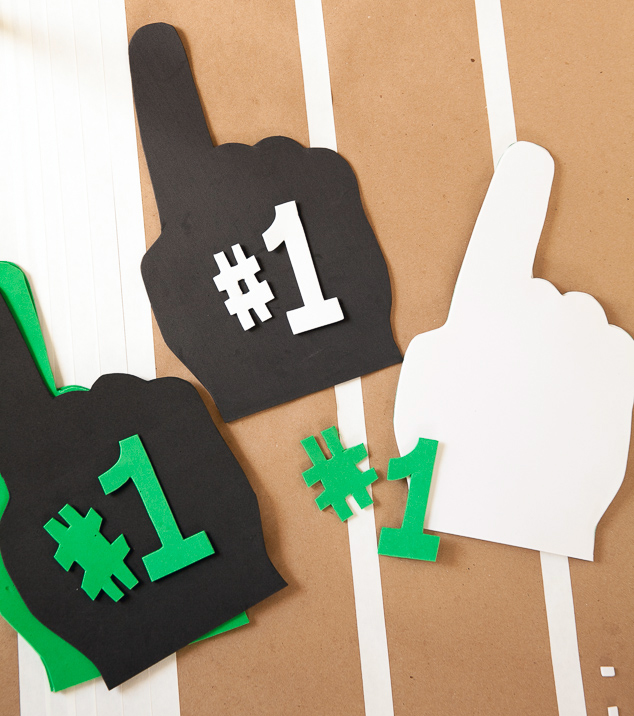 Foam Fingers – Frog Prince Paperie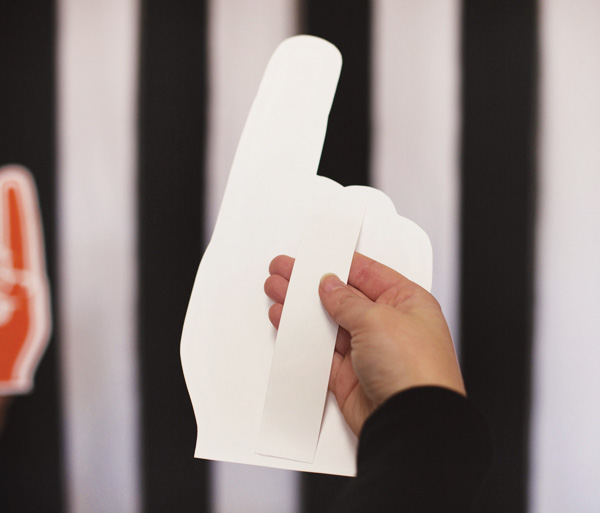 Are you decorating your home for Game Day? Share with us your favorite DIY crafts in the comments!