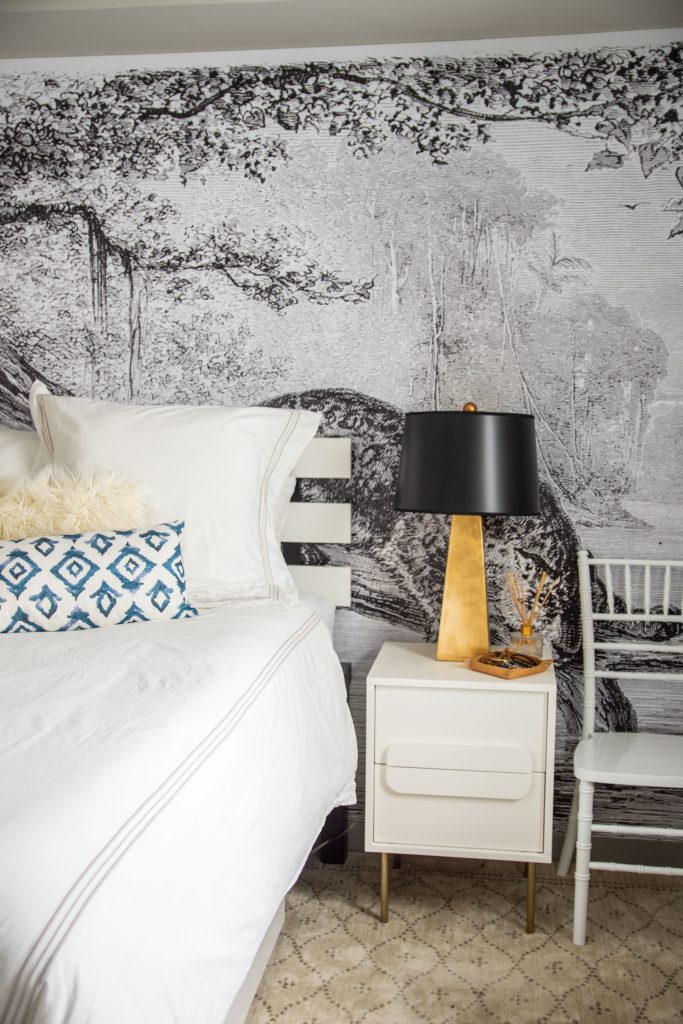 I am so excited to share the three bedrooms in my new college apartment – recently completed with the addition of beautiful area rugs from Mohawk Home! I can't tell you how impactful it can be to bring in the perfect rug to a room – especially when the room was originally a dark grey carpet (like in this case). I covered each room entirely with a rug perfectly fit for the decor of the space. With all of the different styles that Mohawk offers, I think I was able to find the ideal rug for each bedroom. First up, my own room with a chic tribal-inspired design…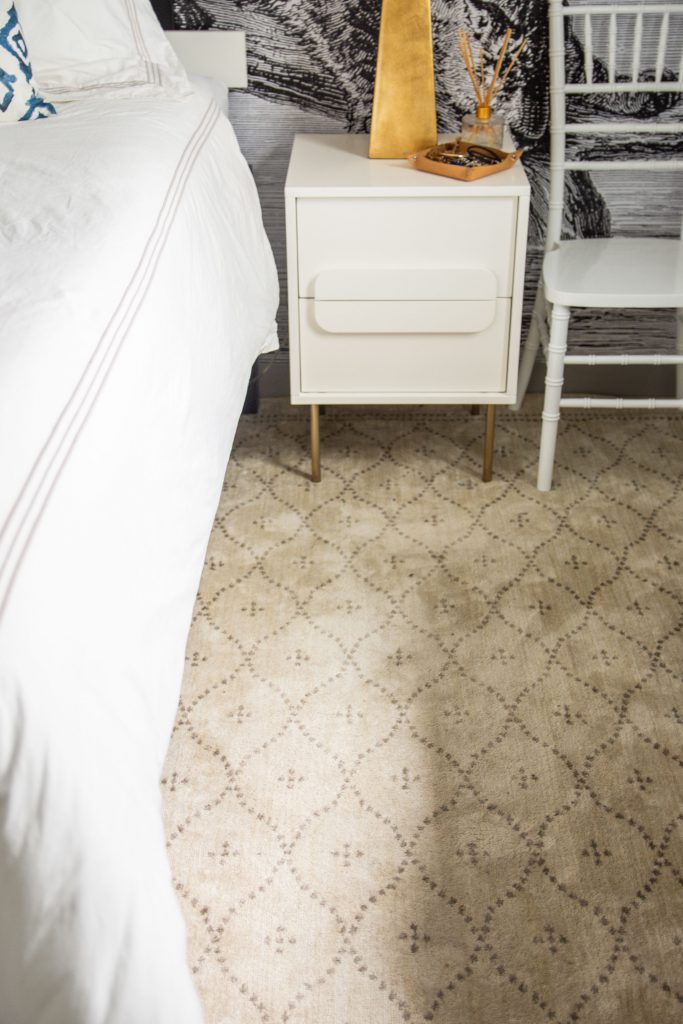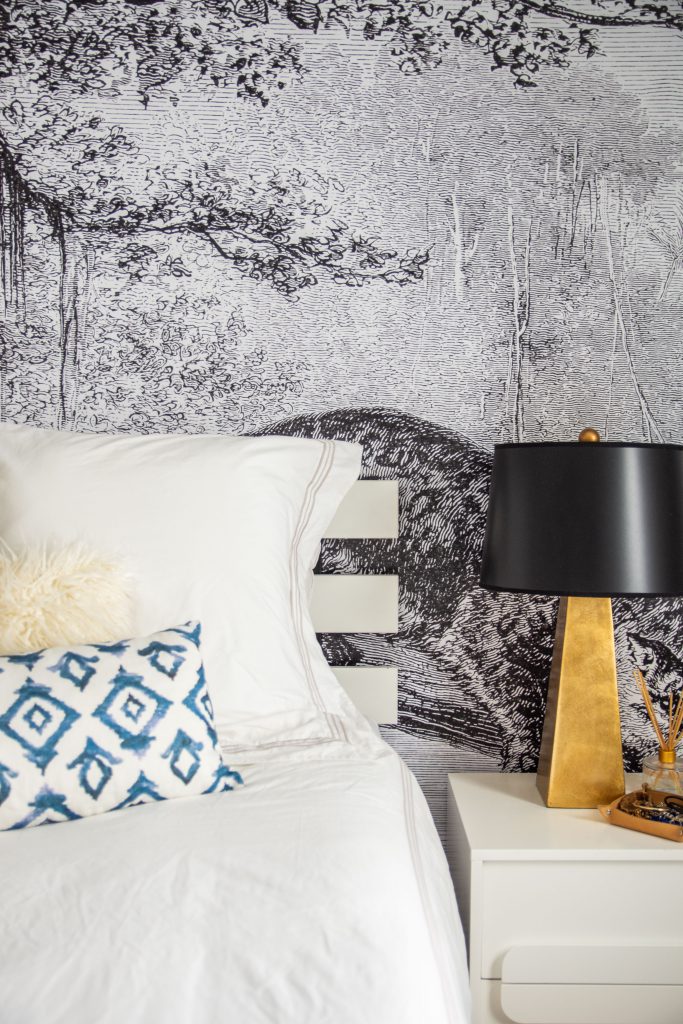 Inspired by the jungle mural I added to my room, I used the Palais rug from the Under the Canopy collection to complete my neutral, yet tropical retreat. Isn't the name of the rug just so fitting? It was one of the reasons I was drawn to the rug, and it ended up translating very well to my design concept! This rug is incredibly soft, but the low pile helps keep it low maintenance when it comes to cleaning. My dog Milou loves hanging out in here!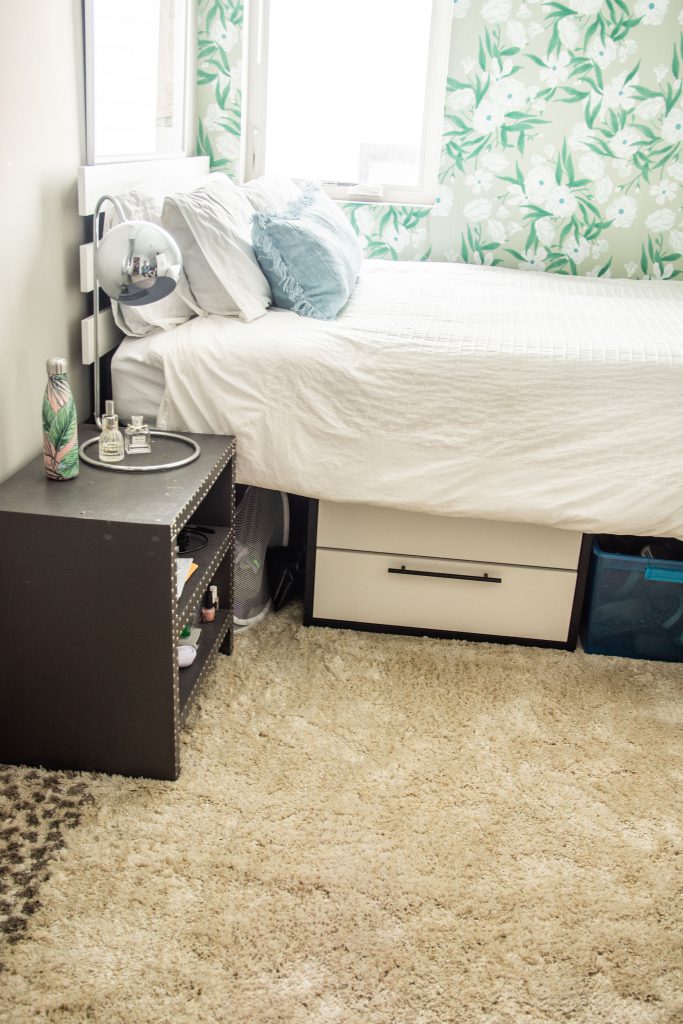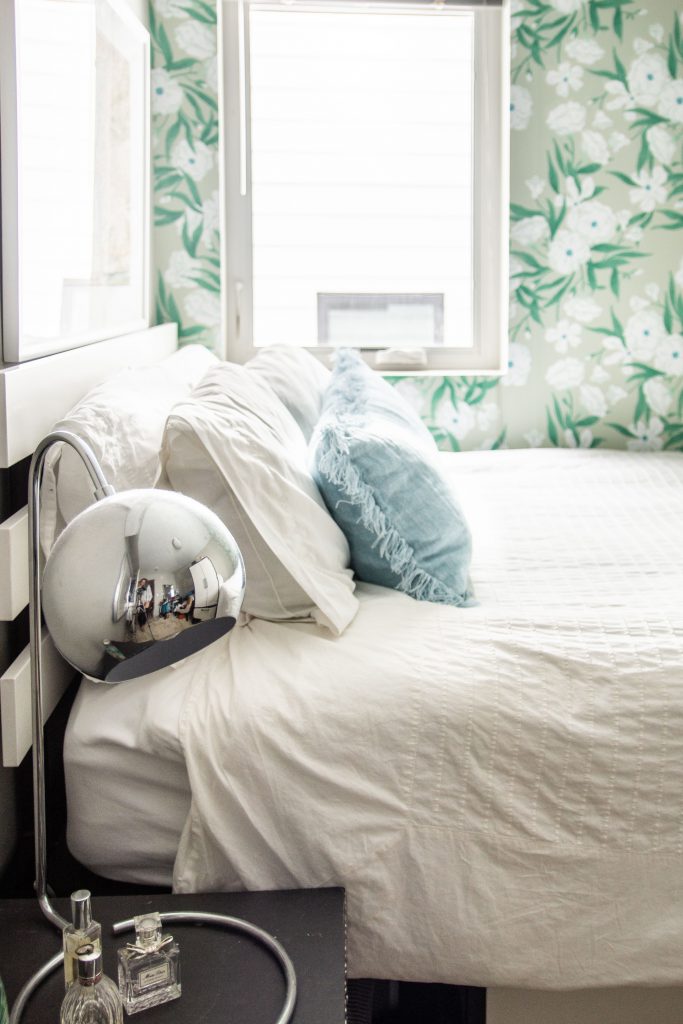 In my roommate Nina's room, the Laguna Spotted Border rug in Gray provides cozy comfort underfoot! It has a versatile, neutral design that perfectly fit her laid-back room. The grey border goes well with the room design and the higher-pile design is so soft. Our bedrooms are a bit on the smaller side, so sometimes keeping the design simple can help from overwhelming the space. The border was the perfect addition of pattern!
Last but not least, my roommate Olivia's bedroom features her favorite colors – cream and blush. You may remember her dorm room design from last year. When I saw the Relic Jardine rug, I knew immediately it was the perfect rug for her! The floral design is subtle with a bit of a vintage feel, and the colors are perfect for the art and decor in the space. While the light ground brightens the room, the overall design has enough pattern and variation to make it easy to keep clean.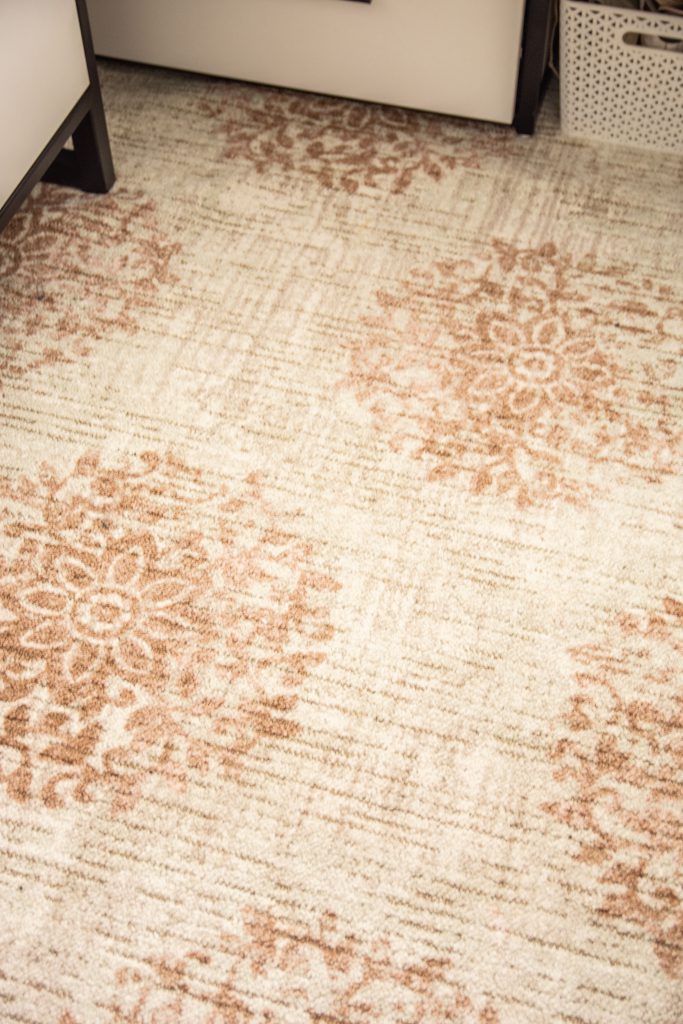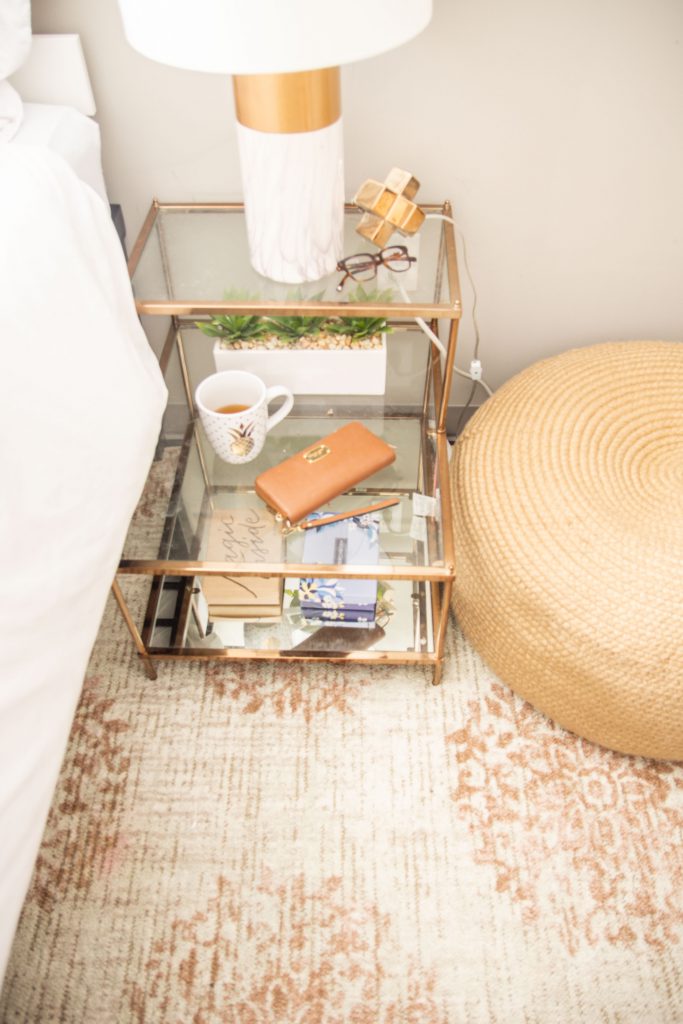 I am so thrilled with these beautiful additions to the bedrooms in our new apartment… It will certainly make waking up for early classes easier when our feet have something soft to land on getting out of bed!
Check out other great posts on Kevin's blog Thou Swell.