For many college students and young adults, frequently moving dorms or apartments is a typical part of that season of life. While of course uprooting yourself and your belongings comes with some stress, the opportunity to reinvent your surroundings can also be quite refreshing! Are you looking for inspiration to style your new space? Check out how our design team utilized some of our newest and boldest rugs yet to create three unique looks with the same staple furnishings and just a few thoughtful (and budget friendly) tweaks!
Organic and Original
When I look at this room scene, I imagine the room belongs to a globe-trotting, nature lover who spends their Saturdays wandering outdoors. Bold tribal inspired patterns, as seen in this room's area rug and bedspread, are balanced by natural organic textures of wood and leather in this universal inspired room scene. A thoughtfully placed succulent plant offers an element of living nature. The white desk, chair and curtains are minimalist chic and easily will evolve to compliment other styles in the future. A neutral color palette of white, taupe, gold, grey and black grounds the bold tribal prints for an atmosphere that appears calm instead of chaotic.
Bright and Bohemian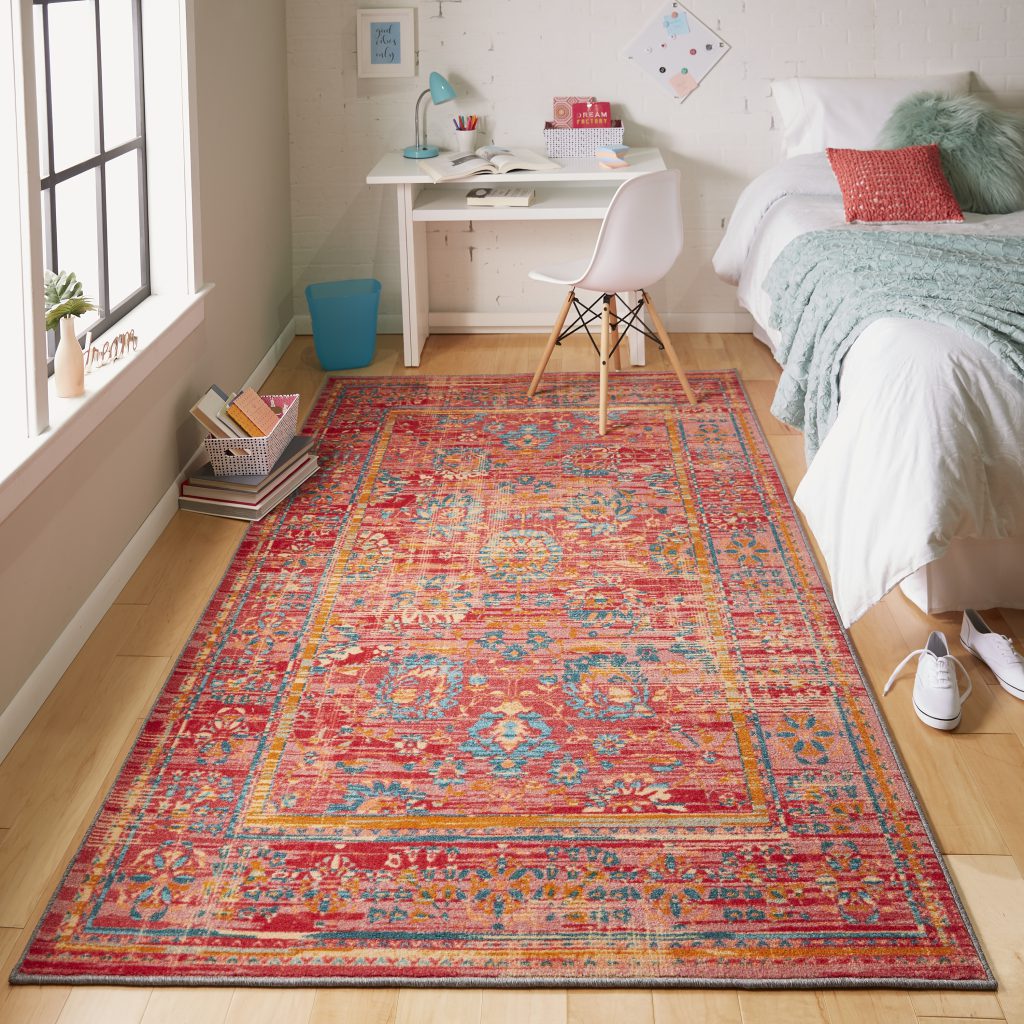 Bursting with color and creativity, I imagine an expressive art lover and bubbly socialite lives in this room. Overdyed vibrant hues of fiery red, gold, turquoise, orange, aquamarine, coral and beige gush from this globally inspired area rug. Simple white bedding and the same furniture from the previous room scene pop next to a rug this bold. Our designers built the room around the rug, letting it be the focal point. Creating flow, they carefully complimented the rug's color palette by picking up hues of aqua and coral with just a few thoughtful touches, like the textured throw blanket, pillows and desk accessories.
Grown-up and Global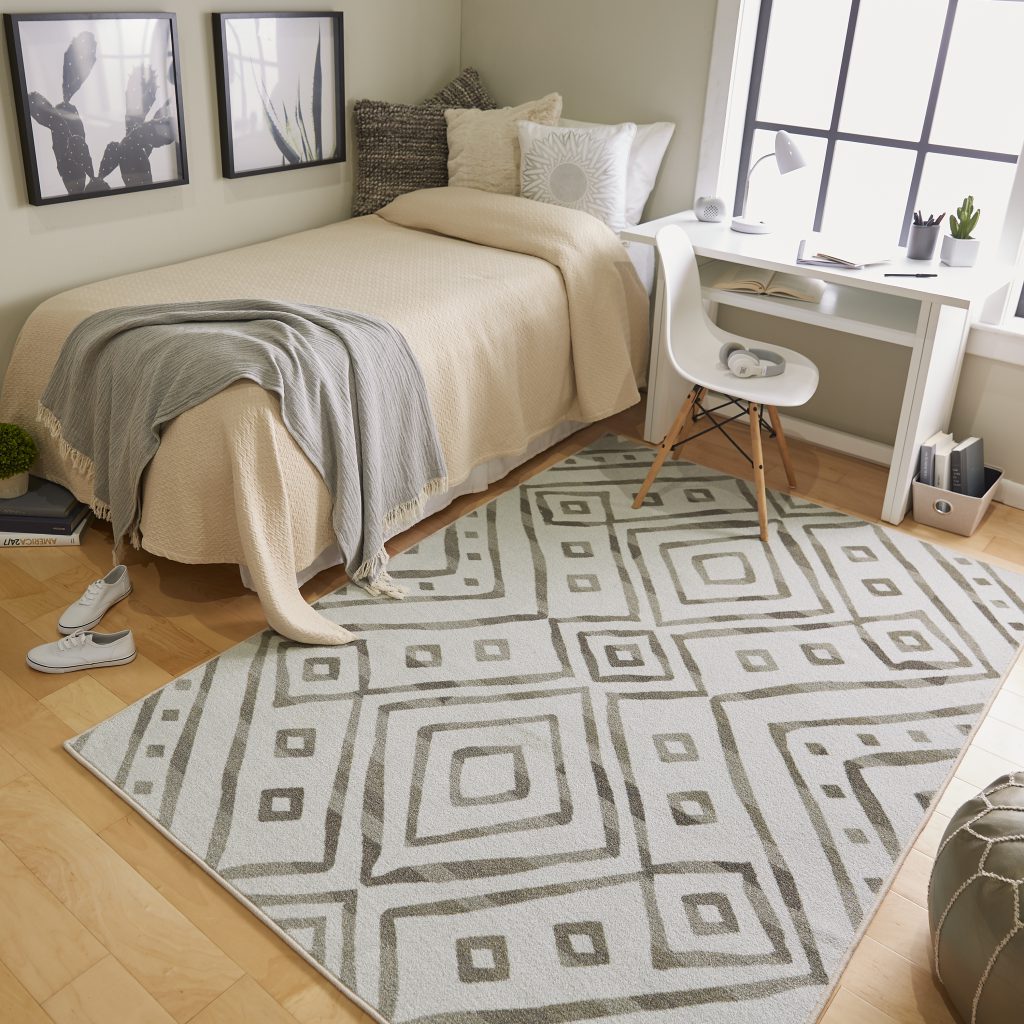 Effortlessly stylish, I imagine this room would speak to someone with a knack for mastering the look of understated elegance. The oversized global inspired print of this room's area rug immediately catches the eye with a bold statement of style amidst the otherwise refined décor theme. Two modern black and white plant silhouettes add an artful touch on the walls that is more complimentary than competitive. The dimensional texture of the neutral bedding and throw pillows creates subtle richness and the soothingly soft neutral color palette is alluringly sophisticated.
It's surprisingly simple to breathe new life into any room with the use of statement patterns and prints. Since flooring accounts for roughly 30% of a room's color, covering your floor with a modern bold design will speed up any decorating process. As each of these looks demonstrate, the key to creating beauty instead of a blunder lies in the balance between the room's bold focus and complimentary accents. Which room scene is your favorite?