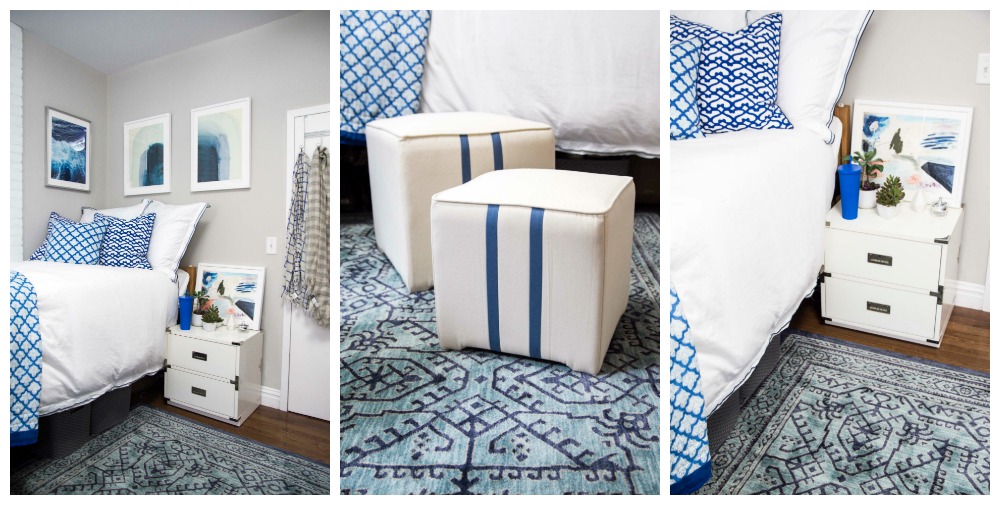 Kevin O'Gara from Thou Swell here, and I'm excited to share two dorm room designs I worked on with the help of some stunning Mohawk Home rugs.
First up, a blue and white room for my friend Colesy. This room is actually a double, so I went with an 8×10 size that would cover the entire room. This way, both Colesy and her roommate can enjoy the new rug, and the room feels more cohesive with this underlying design element. This room featured the incredible Cascade Heights Barrow BLUE AREA RUG from Mowhawk Home – and it really pops in the room! It's super soft underfoot and really ties the whole space together. I paired it with a set of two cute nesting ottomans which are perfect for pulling out extra seating when friends come over! With whole space is washed in blue, and I know it will be both a relaxing retreat and fun entertaining space that Colesy will be excited to come home to.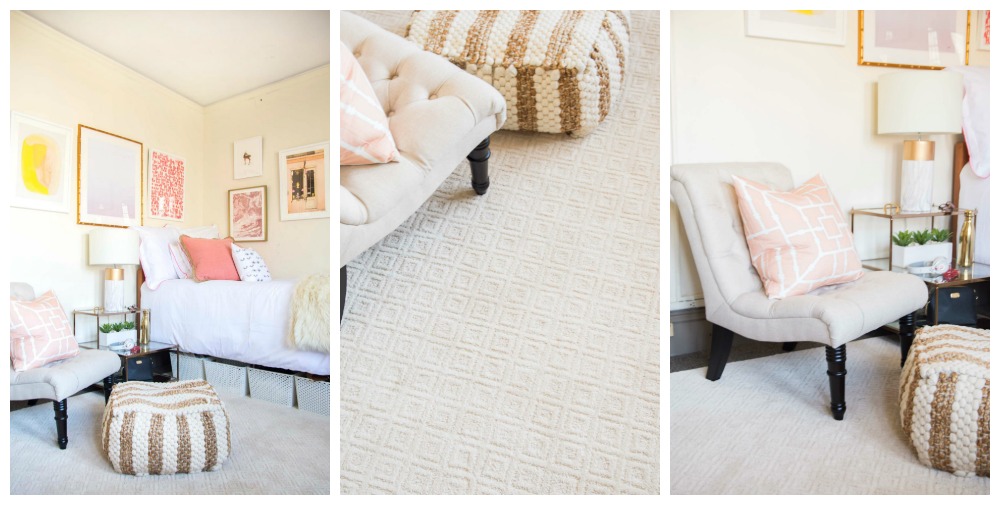 Next, a 'lush blush' single dorm room for my friend Olivia. She wanted a warmer pink and gold color scheme in her room, and I channeled the buzz-worthy millennial pink trend in the design. Her room was in an older dorm and dark grey carpet definitely didn't fit the new color palette. Her new PARAGON AREA RUG rug was a huge game-changer in the space since it provides a light, neutral ground for the room. I usually shy away from white rugs but Mohawk's Smartstrand material which is durable, stain-resistant, and super soft lets me get away with the light color! The subtle pattern reminds me of a Greek key and adds some texture underfoot.
Using these two area rugs, I completely redefined each room and was able to bring so much color and pattern to the space!
__________________________________________________________________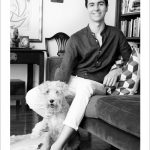 Kevin O'Gara is editor and founder of Thou Swell. He's inspired by a mix of traditional and contemporary design, and loves dogs, dinner parties, and big windows. In 2013, he created Thou Swell, named after the famous jazz standard and inspired by the song's spirit and nostalgia. In just a few years Thou Swell has become a destination for interior lovers and entertaining enthusiasts. Sharing home and garden, decor, food and entertaining, and a little of his hometown Atlanta, Kevin shares his fresh eye for design and passion for beauty.