When I was growing up, it was chic, even privileged,  to have a designated playroom.  A room set aside just for us kids to keep our toys corralled, spark imaginative play, and spread out.  Of course, our playroom of the 1970s looked nothing like the playrooms of today…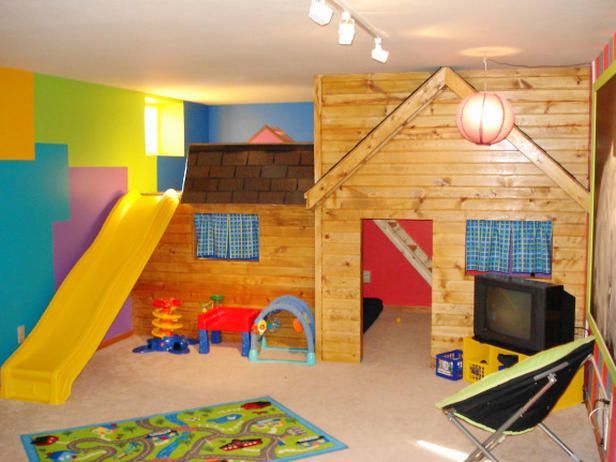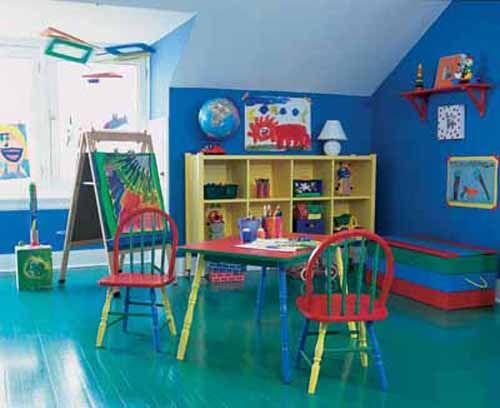 But nonetheless, it was a room of our own.
The 90s saw the advent of the Man Cave… those basement or converted garage spaces that oozed dark-hunting lodge-sports bar mojo.  And the Man Cave has come a long way in terms of sophistication and bells and whistles…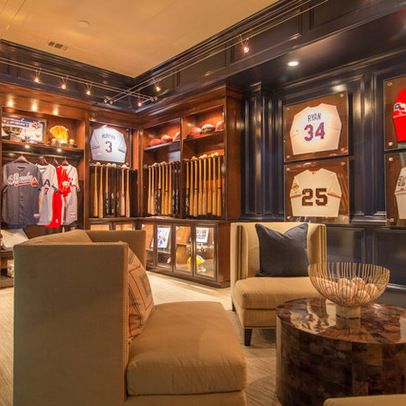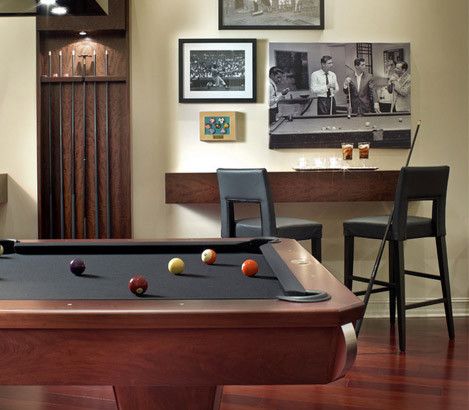 And here we were — the busy wives and moms — longing for a room of our own, or at the very least, a space we could call our own.
Back in the late 1800s and early to mid- 1900s, matriarchs of affluent families often enjoyed private sitting rooms, decorated in feminine colors and fabrics and off-limits to the male members of the household except by invitation.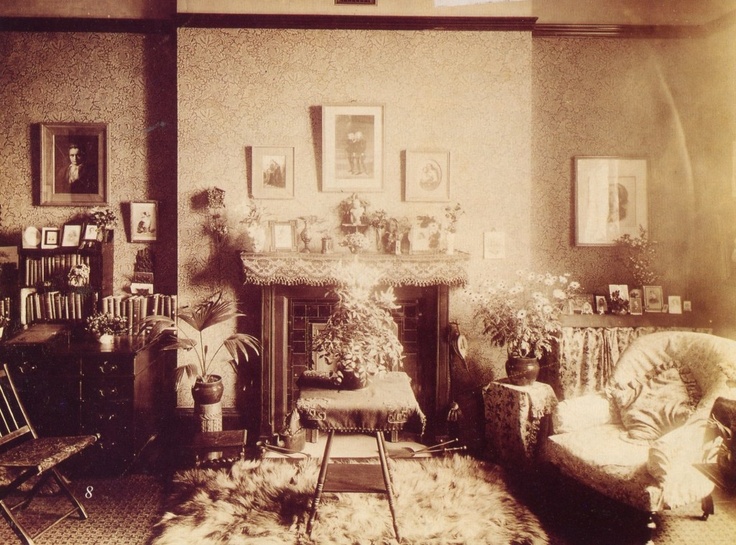 Virginia Wolff was ground-breaking in her assertion in 1929 that women not only should desire a space to call their own, but require it for creative pursuits.  Amen!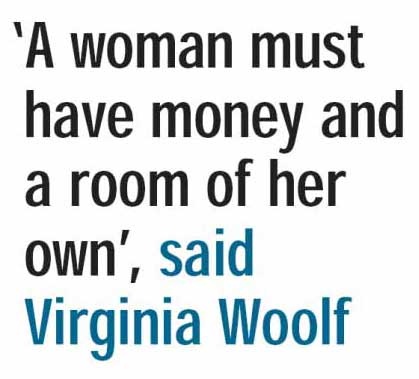 But the truth is that a room of one's own is not only conducive to creativity.  It also affords separation from other family members and hubbub of daily life to recharge our batteries and even take care of business.
These days, the buzz is all about the Mom Cave.  Two years ago when my only daughter left for college and abandoned me to a household of men, young men, and boys, I craved a space of my own — one in which ESPN, overstuffed furniture, and stinky socks and feet were not allowed. 🙂  At the time we had a large home office that served my work-from-home husband, my fledgling business and writing pursuits, and homework-laden teenagers.   It was crowded, chaotic, and stressful.
So I began searching for inspiration to makeover the space AND ways to relocate some of those activities to other parts of the house… all so that I could claim a bit of space for myself and my sanity…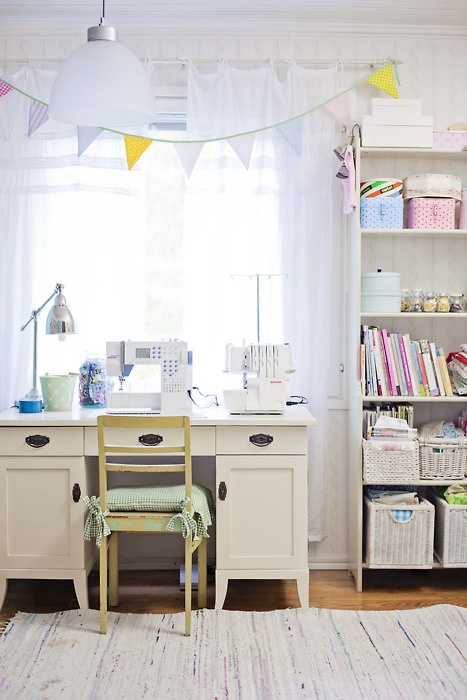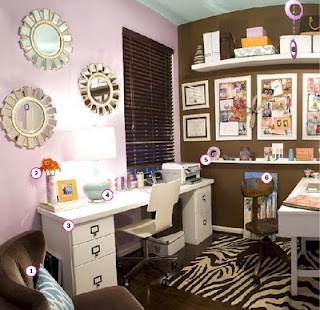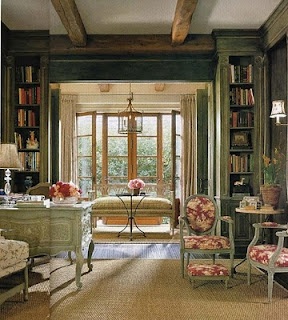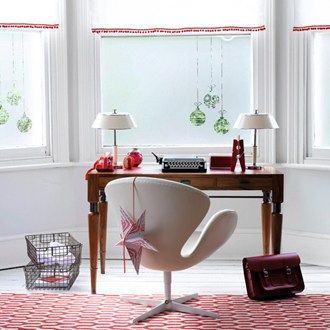 I still needed it to function as a home office for me and my husband, but also offer retreat space when the world of "Y chromosomes" got to be too much for me.  As a creative soul, a DIYer, blogger, and decorating enthusiast, it needed to spark creativity as well.  You can see how many different styles a space a like that can be!
After several months of work, a fresh paint job, a few DIY projects, and a couple of new purchases… viola!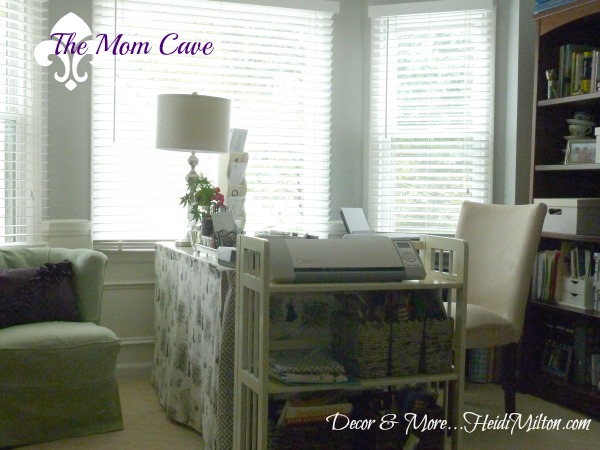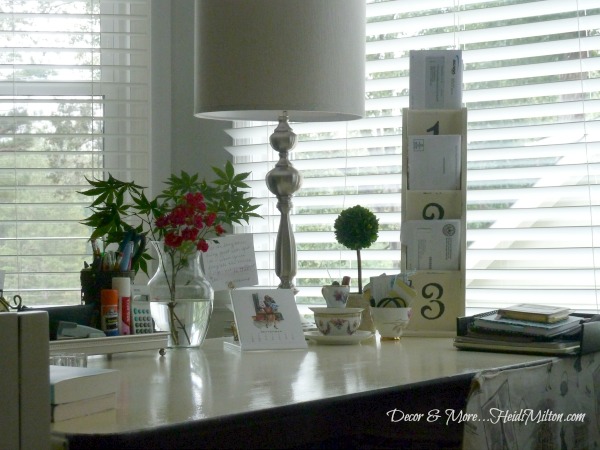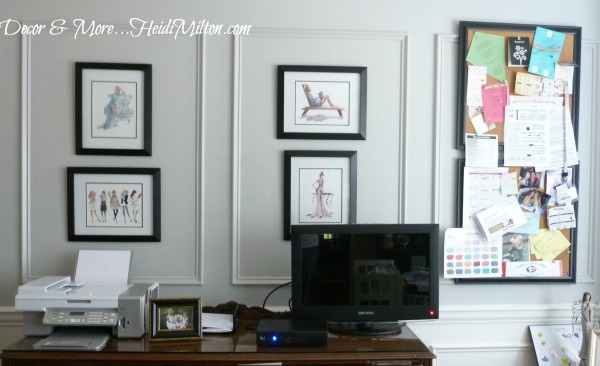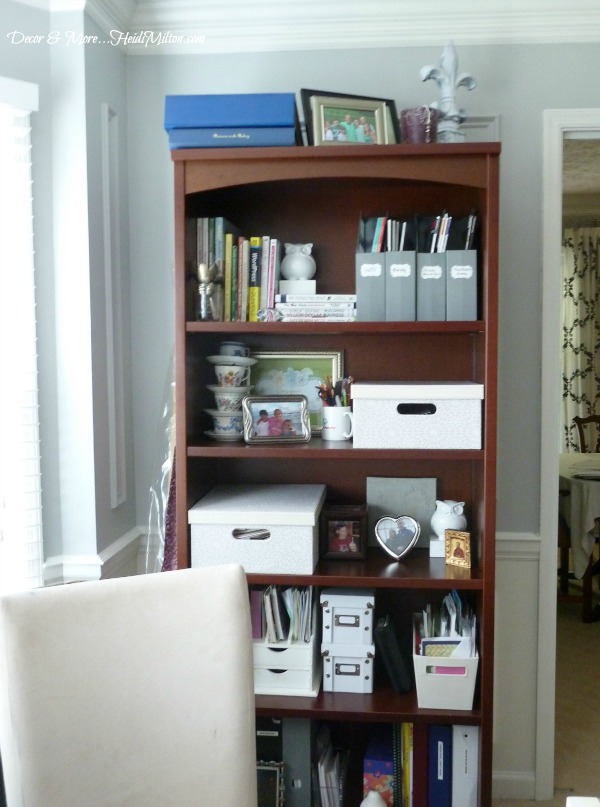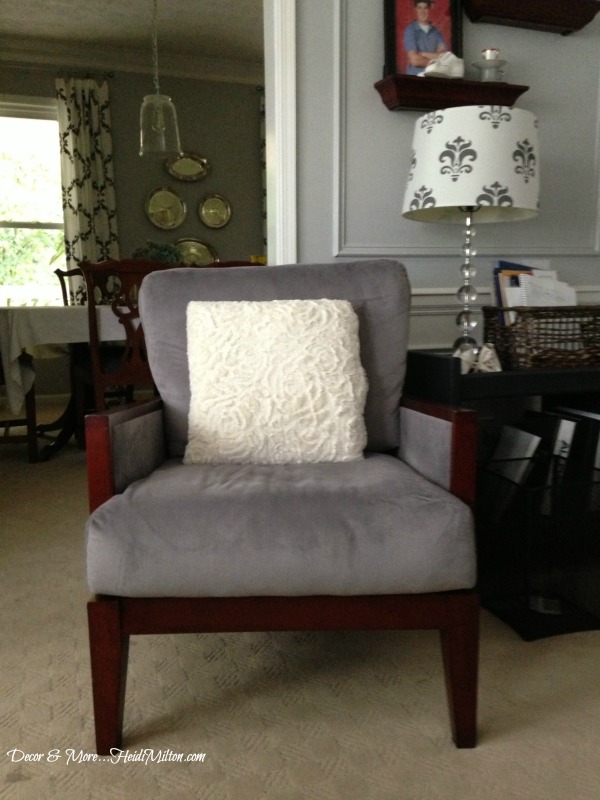 While my husband does occupy one wall for his desk when he's not out in the field working, he doesn't linger in this space… it's too "girly" for him. 🙂  Mission accomplished, no?
Not into making the office your own?? There are loads of other spaces that are marvelous for a room of one's own also, such as a dressing area…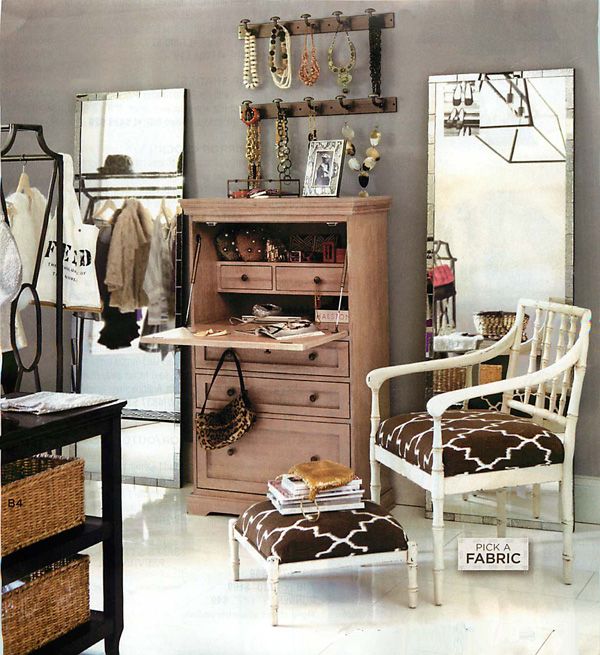 or a cozy bedroom…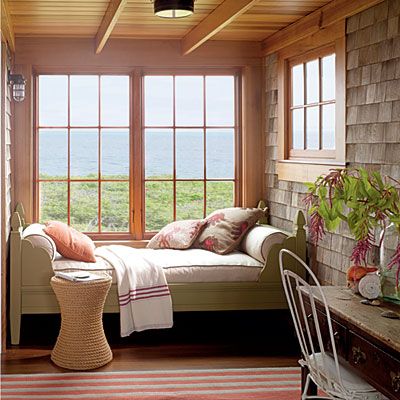 or a treehouse…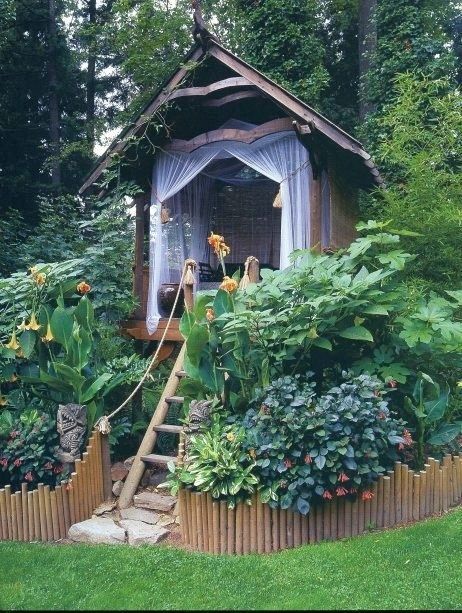 even a vintage trailer…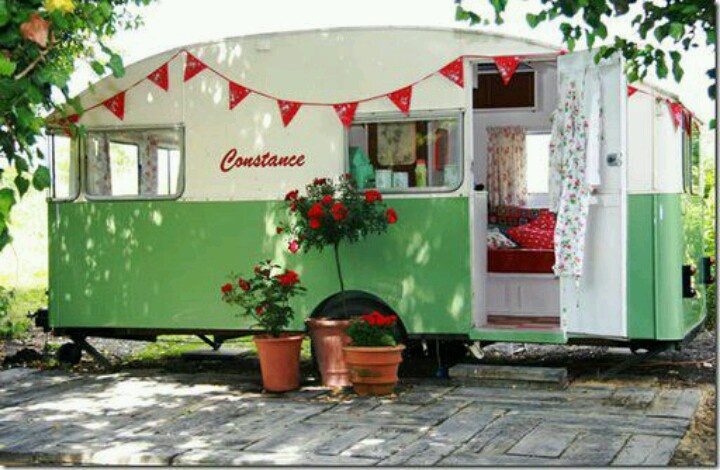 The benefits of having a space to which one can retreat are countless!  Gain some mental space, enjoy some quiet time, catch up on tasks in peace, entertain your friends, and just dream a little.  You'll be refreshed for what comes your way and appreciate your time with loved ones all the more!
Now your turn… do you have a space to call your own in your home?
See more home decor and DIY ideas and inspiration on my blog, Decor & More!