Ah, springtime! We wave bye-bye to the winter blues and warmly welcome the bright colors of spring blossoms. Winter may be over but the aftermath of many months cooped up inside still lingers in our homes. Spring-cleaning time is here.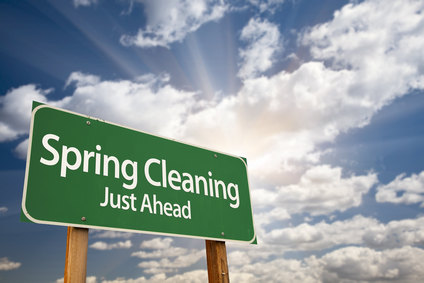 (Credit)
You can make this annual ritual more manageable, and even satisfying, by introducing natural cleaning products into the task. Here are 5 top spring-cleaning tips that lighten the load on Mother Earth and send winter dirt and grime packing.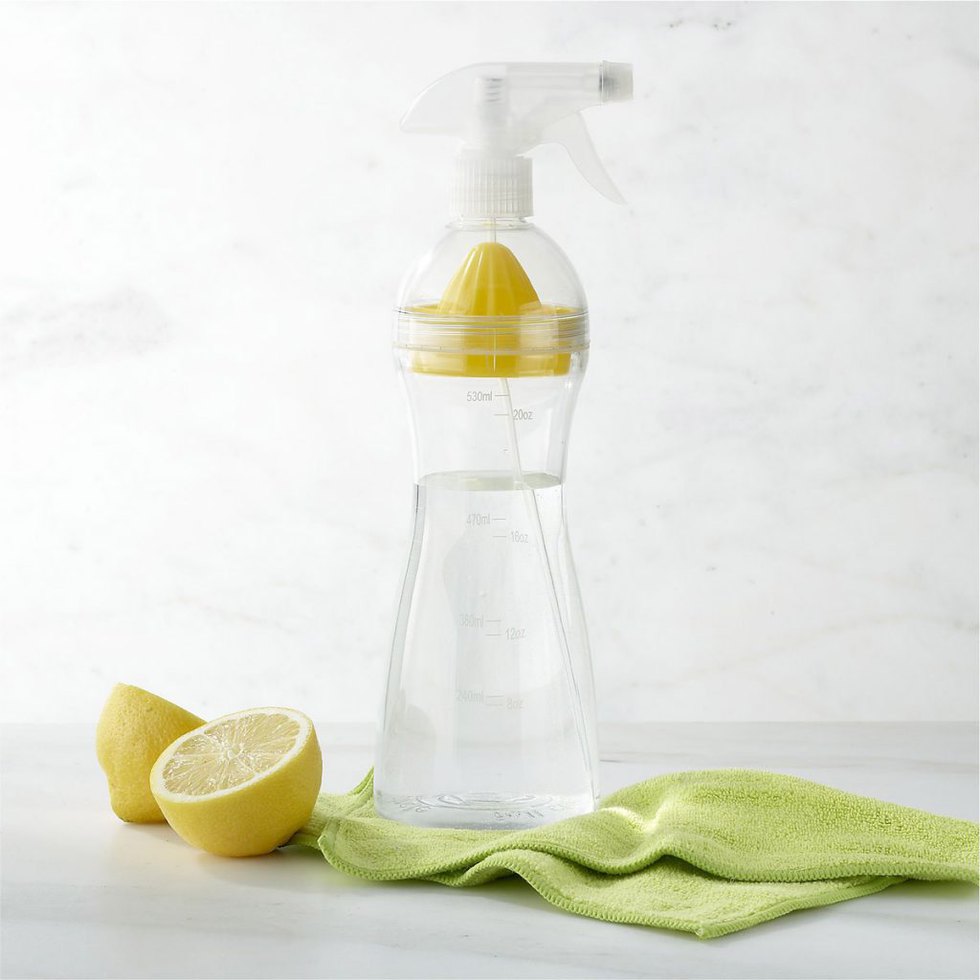 (Credit)
1. If you've got lemons . . ..
Don't waste them on lemonade! Tackle countless spring-cleaning chores with the citric acid of sunny lemons:
• Grime & rust buster – Mix lemon juice with salt for an excellent scouring paste to remove grime and rust
• Countertops – Dip the cut side of a lemon half in baking soda to clean countertops; wipe with a wet sponge and dry. Don't use on delicate stone, like marble or stainless steel, however.
• Soiled backsplash – Too much holiday baking showing on your kitchen backsplash? Add lemon juice to 1 or 2 teaspoons cream of tartar (an acidic salt that acts as a natural bleaching agent) to make a paste. Apply with a toothbrush, then rinse.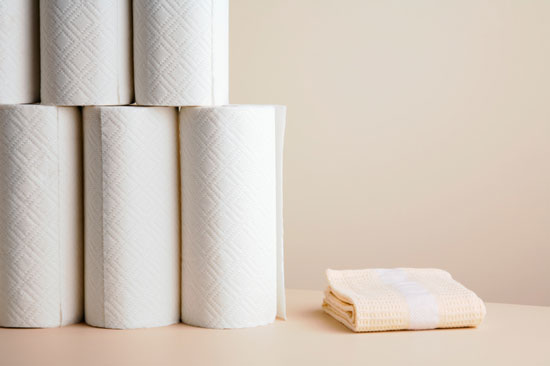 (Credit)
2. Cleaning cloths: Less paper, more towel . . . .
We just celebrated Earth Day 2017. Could you banish paper towels from your spring-cleaning tasks in favor of cloth towels? It's hard to believe but the average person uses 45 pounds of paper towels per year. That's a lot of waste that can't even be recycled. Reusing cloths is an eco-friendly cleaning tip that will save you money too.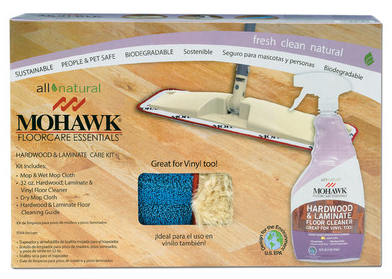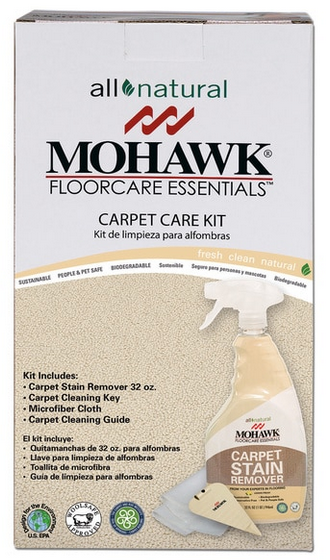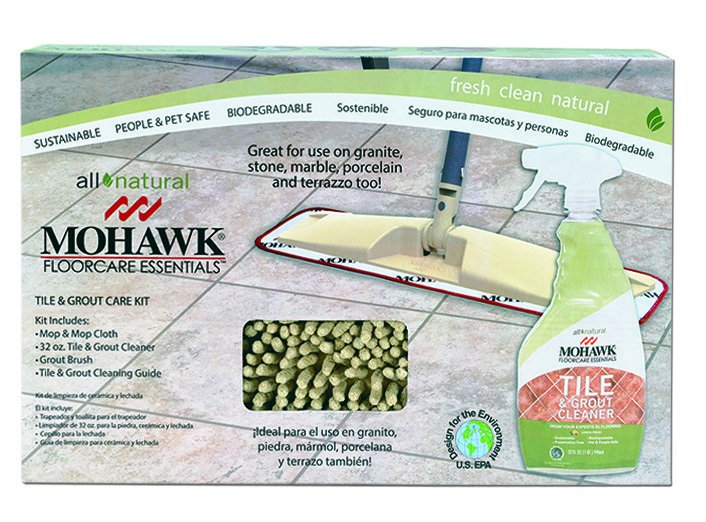 Spring clean floors, naturally
Floors, the most used surfaces in your home, really take a beating during winter. If it's not the scuffing from heavy boots or residue from snow-melting particles, it's the grime build-up from heating systems that leaves floors dull and dingy-looking. Get some help from natural cleaning products that tread gently on the earth but powerfully on dirty floors.
Mohawk FloorCare Essentials has a line of cleaning products for every floor type: carpet, hardwood, laminate, vinyl and tile. The products are effective and contain 98.5% all natural ingredients that are safe for pets, people and the environment. Even the bottle is designed to be 100% recyclable.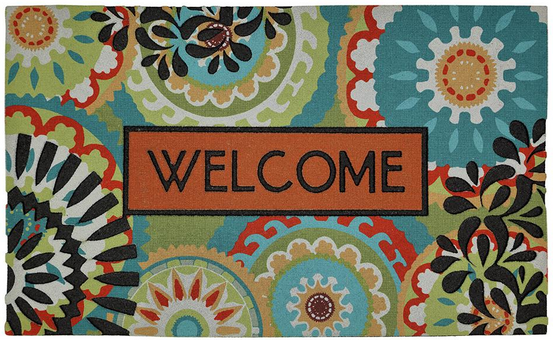 Leave toxins at the door
Imagine what's on the bottom of your shoes at the end of the day. Now think about family members, like kids and pets, who spend a lot of time at floor level. A good doormat or no-shoes policy will help maintain a healthier and fresher interior. Less dirt tracked in means less sweeping, mopping and vacuuming too.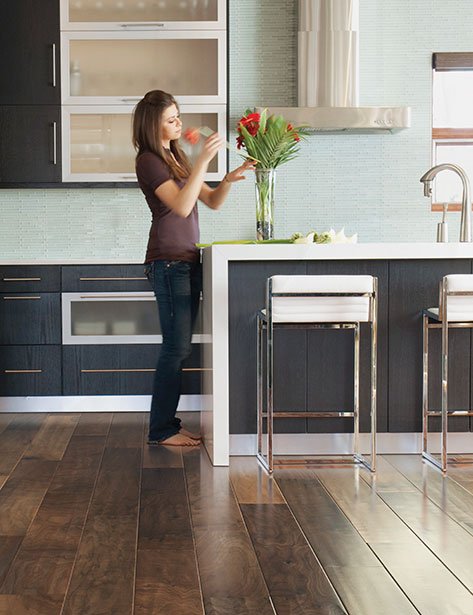 Decluttering . . . the ultimate spring cleaning tip
After you've washed, sprayed, wiped and polished, take stock of your stuff. How much gets in the way? Of all the eco-friendly spring-cleaning tips, decluttering ranks at the top. Your home is not a container; it's a sanctuary of joy and contentment. Or it should be. Everywhere you declutter makes room for a new joy to come into your life.
Is spring-cleaning something you do every year? Drop us a line in the comments and share your top spring-cleaning tip.