Are you thinking of ways to spruce up your favorite outdoor space? With a few inspiring ideas from Mohawk Home, your backyard, porch or patio can be transformed into a beautiful place to kick up your feet, entertain guests or have a romantic evening under the stars.
Choose the right seating. Although outdoor furniture can be a bit pricey in the spring (it's best to purchase it on sale around August, according to Consumer Reports), investing in high quality pieces that are comfortable will be worth spending a few extra dollars. You'll be more likely to spend time utilizing your space if it feels good, so be sure to throw in a few cozy cushions, pillows and ottomans, too.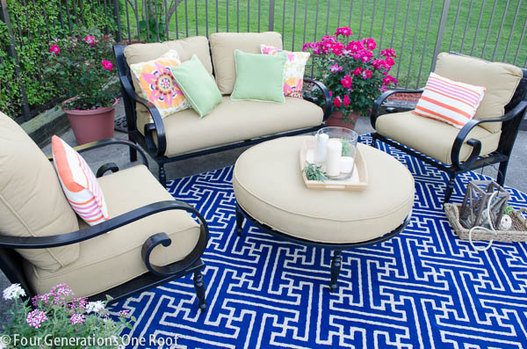 Looking for a twist on traditional seating? We also LOVE these swinging chairs from Horchow!
Test out your green thumb. Plants bring life, color and beauty to any space! These in particular are great for keeping pesky mosquitoes and other insects away: lemon grass, lavender, Geraniums, catnip, citronella, Nasturtiums, and mint.
While you're shopping for flowers, be sure to pay special attention to the type of environment each plants grows best in (usually found on the tag). You don't want to expose plants that thrive in shade to direct sunlight all day, and vice versa. You'll also want to note any special instructions for watering, soil, and fertilization.
Once you find an assortment you love, let them grow wild! The more the merrier, I say.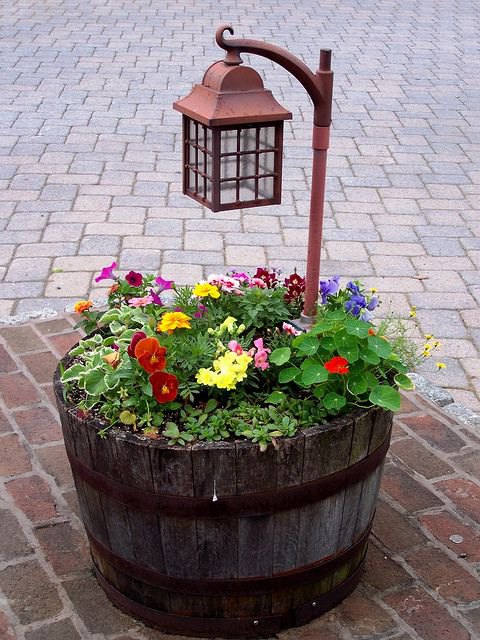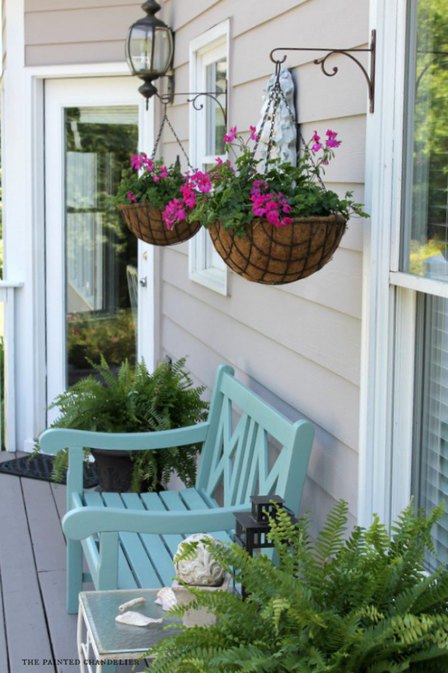 Turn up the lights. Tiki torches, LED lanterns, candles or string lights create a relaxing ambiance after the sun goes down, but adults won't be the only ones to love this look. Kiddos are sure to be in awe over such a magical setting! Check out this tutorial from Simply Organized to learn how to hang twinkle lights…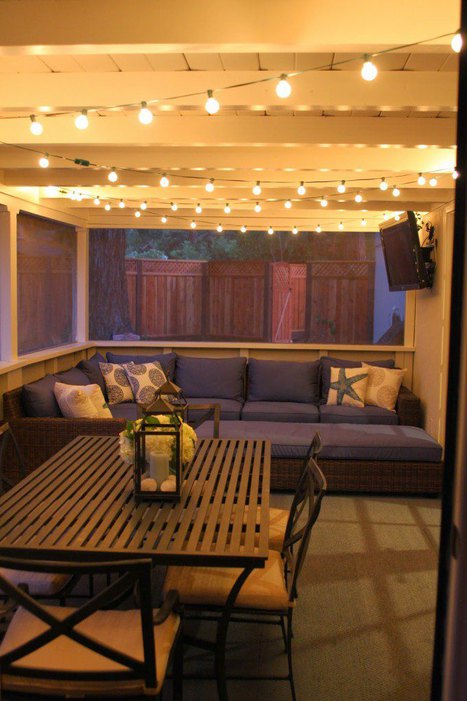 Or try your hand at DIY with a Patio Lantern Hanger tutorial!
Designate a spot for shade, especially if your patio isn't covered. In addition to wearing sunscreen, an umbrella can offer an extra layer of protection against the sun's damaging UV rays. This Sunbrella style has a sturdy base and can be moved around as needed, in addition to tilting. How convenient!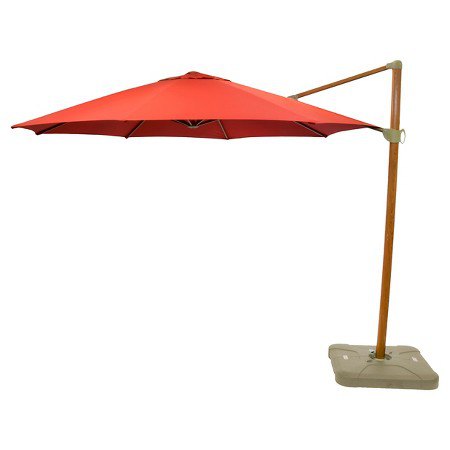 Bring the look together with an outdoor rug (and spare your feet from the heat, too!) A rug will add the perfect finishing touch to your fabulous new outdoor escape. This month, Mohawk Home is proud to spotlight our latest outdoor area rug collection made here in the USA, Oasis. These flatwoven styles are beautifully designed, using iconic patterns like medallions, frets and ikat motifs in the season's freshest color palettes: coral, silver, natural and navy.
Oasis rugs have the look of sisal, but unlike natural plant-based fibers, won't fall apart after getting wet! Crafted from weather-resistant polypropylene, these area rugs are extremely durable and fade-resistant.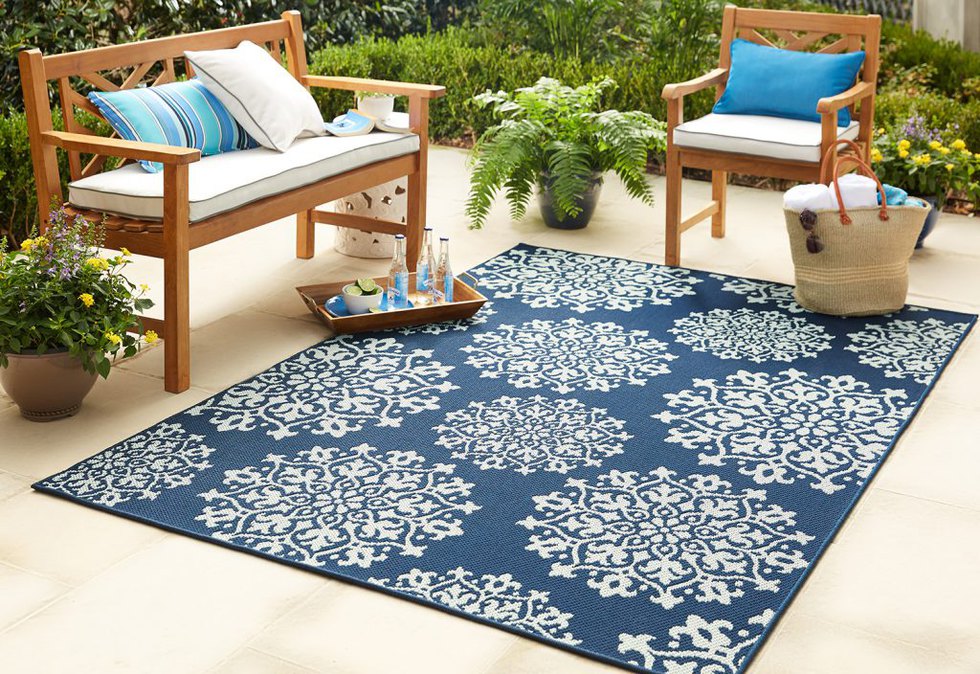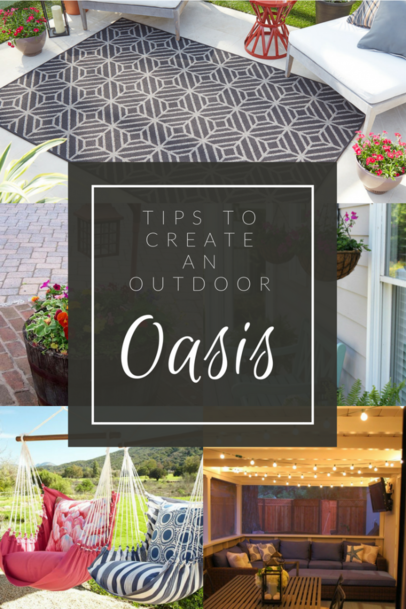 (Pssst! Check out even more ideas for creating your own outdoor Oasis on our Pinterest board, "Outdoor Living." )
We want to hear from you! Tell us about your latest patio project, what you think about the new Oasis collection, or share your list of outdoor must-haves by dropping us a line in the comments section below.